UPDATE: Soulja Boy Did Not Get Robbed in Instagram Live Video
Chris Brown, Waka Flocka Flame, Ebro, Charlamagne & more react.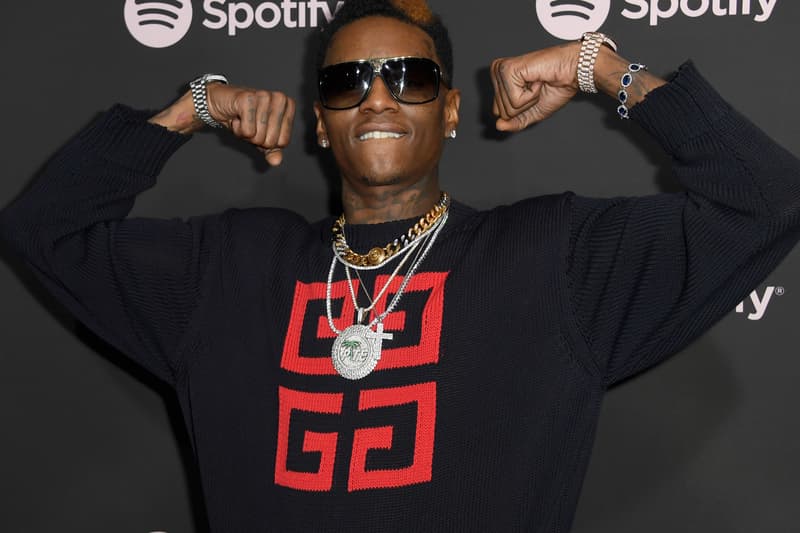 UPDATE: In an alternate video, it appears that Soulja Boy did not get robbed. He put his phone down to tuck his chain in and seemingly get ready for a fight.
On Monday night, Chris Brown and rapper Soulja Boy got into a Twitter feud over Brown's ex-girlfriend Karrueche Tran. Today, while Soulja took to Instagram to share a live broadcast with his followers, it appeared that the "Crank That" mastermind got jumped and robbed. Soulja is seen approaching another man, asking him "What's going on, man?" and proclaiming "They say Soulja Boy ain't from the hood." Just as he put his arms around the unnamed individual, the man pushes SB away and says, "Get off me, though!" The phone drops to the floor and is picked up by another man — the broadcast ends shortly after.
Complex noted that the man Soulja put his arms around is donning the same T-shirt as several Piru members who didn't seem to be too fond with Soulja. After the footage became viral, many on social media asserted that Soulja Boy was jumped and robbed. Chris Brown, as well as others like Waka Flocka Flame, Ebro, Charlamagne and more, posted responses to the moment. Check them out below.
Soulja Boy gets jumped while on IG Live… pic.twitter.com/droLXHcU20

— Karen Civil (@KarenCivil) January 4, 2017
Wait… I wasn't ready.. It's the 1st Tuesday of the year! https://t.co/aZzsIa5Dbw

— OldMan Ebro (@oldmanebro) January 4, 2017
I love seeing rappers get a reality check ????

— Waka Flocka (@WakaFlocka) January 4, 2017
SMH. Is this what I come home too? RT @Trashvis: Soulja Boy just got jumped on IG Live and they took his phone ???????????????????? pic.twitter.com/b9oLXhGG6b

— Charlamagne Tha God (@cthagod) January 4, 2017