Uniform Wares Unveils Its Second "Edition" Concept Watch
The British imprint reimagines its C41.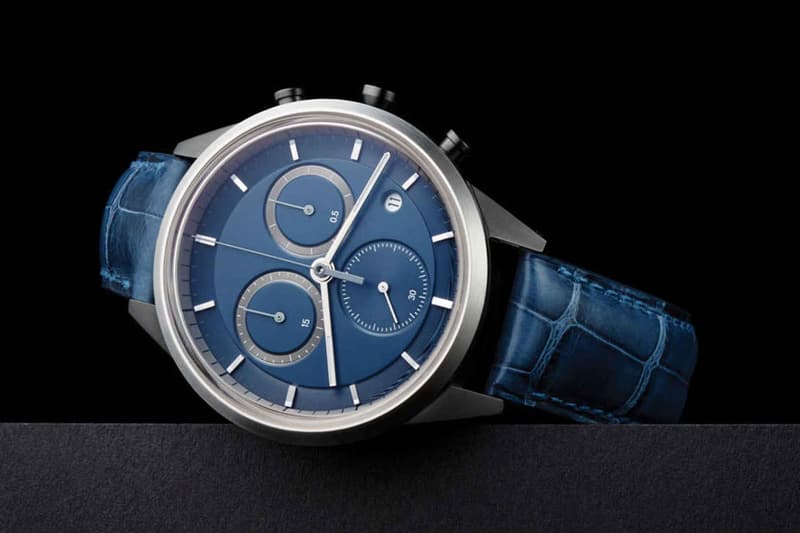 Way back in the latter part of 2013, British imprint Uniform Wares unveiled its first-ever premium "Edition" timepiece — a sporty nod to the 351 that coupled a ceramic bezel with a crosshair dial detail and a German-made Milanese mesh stainless steel bracelet. Now, nearly three years later, the brand has followed it up with a second "Edition": the C41-SGR-E02.
As the name suggests, the watch is an updated take on the C41 and one that "was triggered by a discussion with a friend of the brand from New York." Familiar, but packed full of custom details, the design houses a larger and more accurate ETA Precidrive chronograph movement within its usual 41mm case, but now necessitates "a unique format triple eye dial, deepened case-back and raised, double domed sapphire crystal lens." Other details include three-piece case construction with both gun metal PVD and stainless steel finishes, not to mention the brand's first-ever full blue dial and twin channel chronograph registers. Finally, a handmade matte blue alligator strap from Atelier Bracelet Parisian provides the finishing touch.
Sadly, though, you won't be getting your hands on the 02 anytime soon: the watch was a one-off creation for that aforementioned New Yorker.