Is Roger Federer a Low Key Streetwear Icon?
Roger Federer makes his case as a modern-day fashion icon of the tennis world. Is it enough though?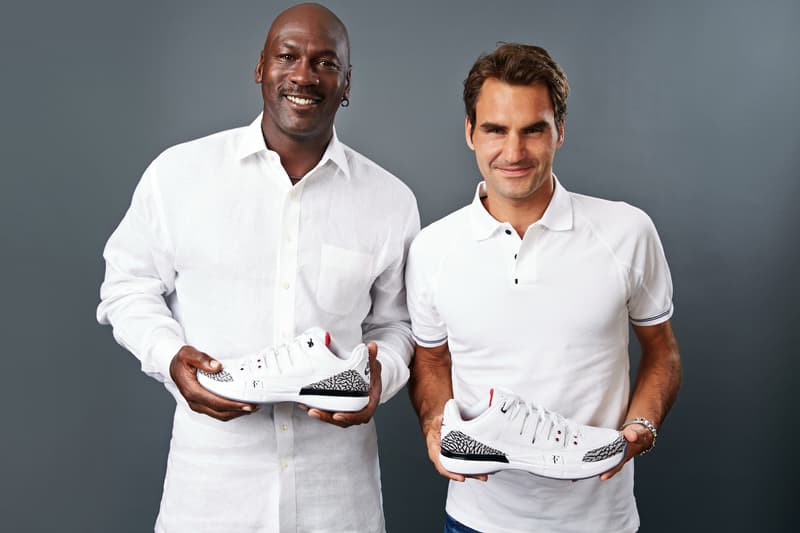 1 of 2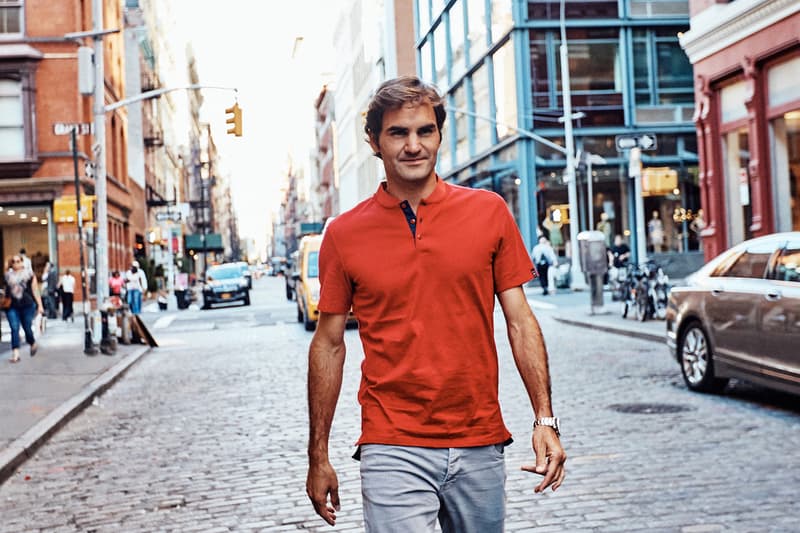 2 of 2
Before Federer, there was Bjorn Borg, Pat Cash and Andre Agassi. While each dedicated much time and effort to the evolution of tennis as a sport and cross cultural phenomenon, it's fair to say with some certainty that each also contributed in an oft-misapprehended secondary role — as sartorial ambassadors. Stylistically speaking, tennis has long played second fiddle to European football and basketball, which both boast deep grassroots ties with urban communities. An activity once reserved for those affiliated with upper-echelon country clubs, tennis has over the years spilled over to mainstream audiences, with more and more youth opting to reach for rackets above all else, casting a brighter spotlight on the sport's styling sensibilities.
All of the earlier aforementioned greats possessed a distinct avant-garde flair, which at times proved to be too much to handle for many. Looking back, there was Borg and his puka shell necklace and tricolored wristband combos; Cash and his racing-style checked headband; not to mention the paint-splattered shirts and stone-washed denims made famous by Agassi. As we've come to appreciate now, R-Fed has also had a hand in contributing to the world of fashion over the years, embodying a keen fondness for streetwear. Before we get into some of the Swiss superstar's brightest sartorial moments, let's take a moment to explore modern tennis fashions and its effect on mainstream culture.
1 of 3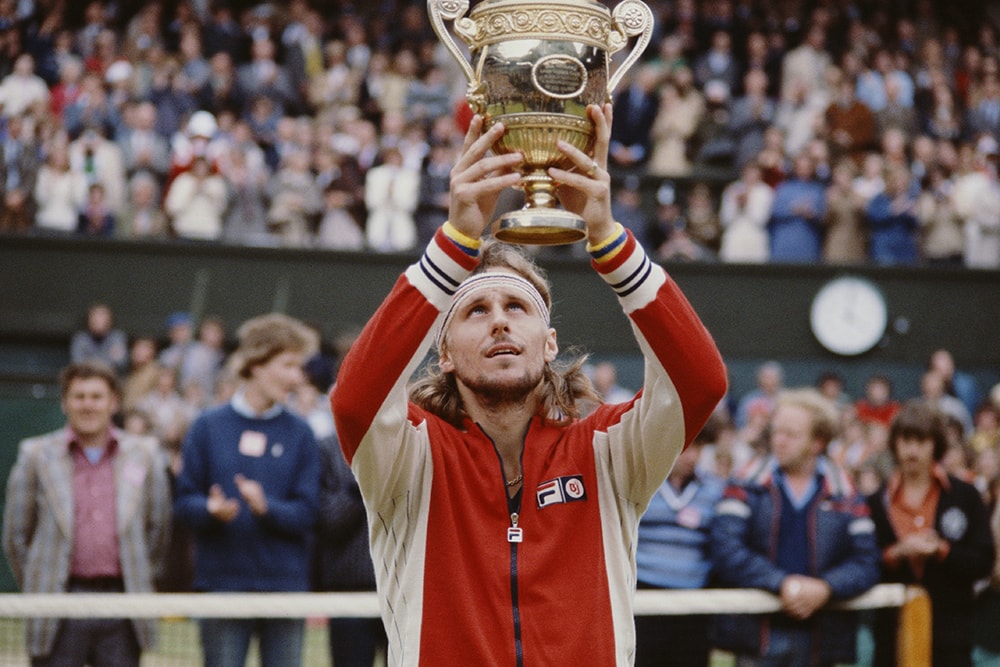 2 of 3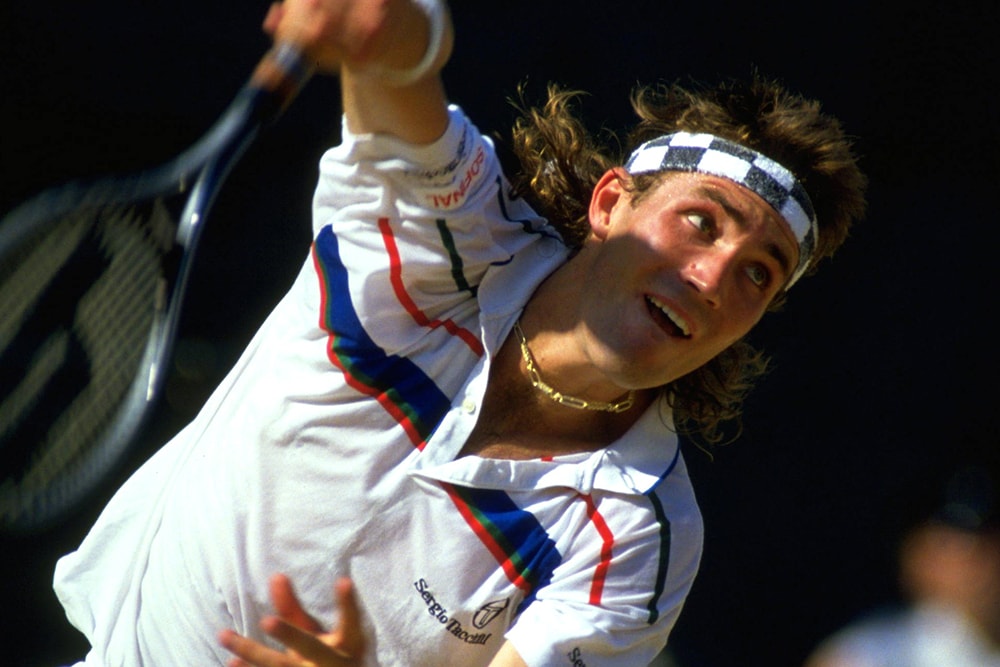 3 of 3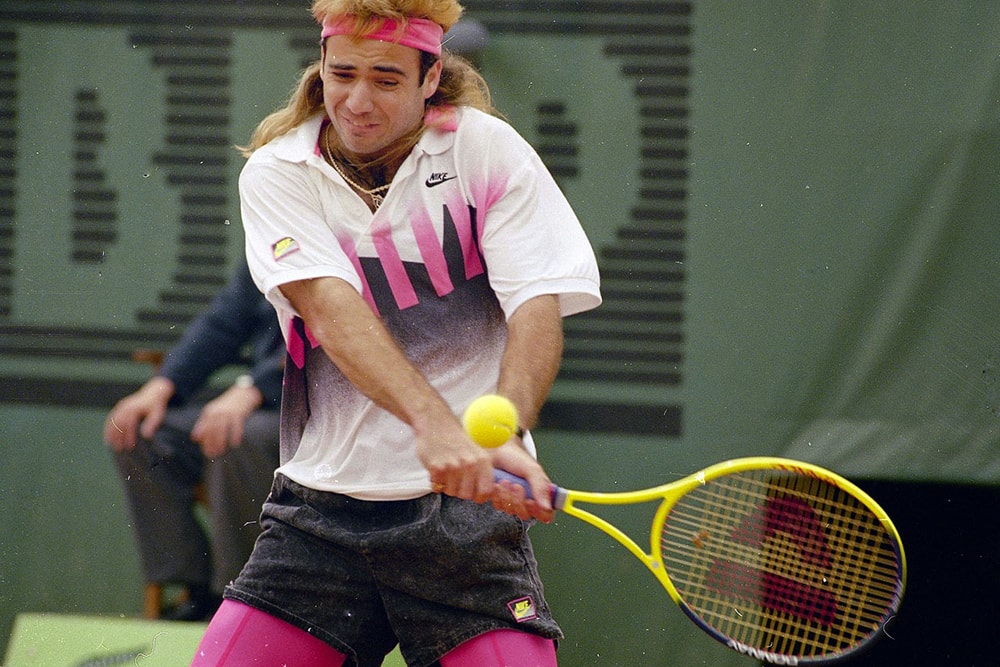 One can easily be forgiven for thinking first and foremost about the iconic Stan Smith when talking about tennis-inspired styling. Birthed in 1963, the sneaker has since taken on countless interpretations, including high-end design houses, streetwear stalwarts, right on down to hard-hitting hip-hop artists. Celebrated as much today as when it first dropped, the legendary silhouette has lent inspiration to legions of other tennis sneakers. Some notable iterations include the cluster of models Nike and fragment design have collaborated on over the years, not to mention Motofumi "Poggy" Kogi's spin on the classic Reebok Classic NPC as an exclusive drop for UNITED ARROWS & SONS.
1 of 2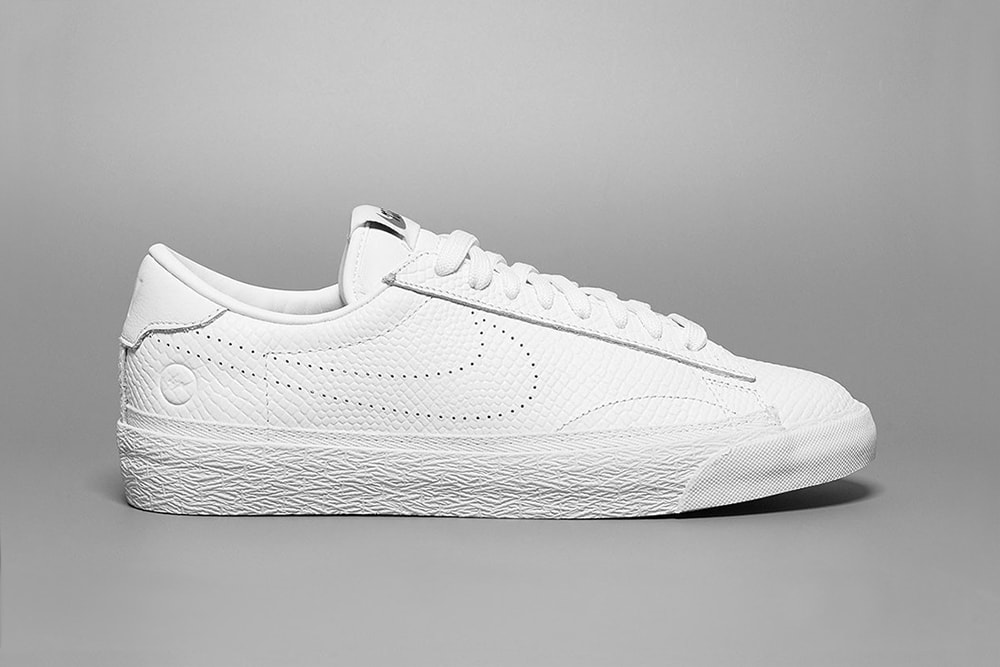 2 of 2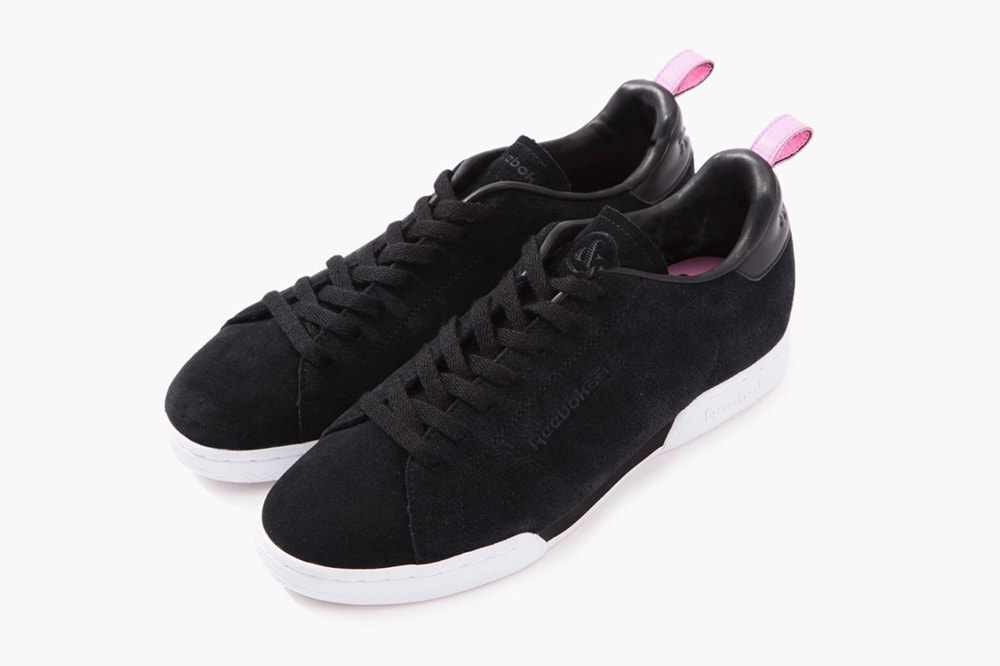 Moving away from the sneaker realm, the fashion industry has also experienced quite the influx of tennis-influenced wears. For the upcoming fall season, Raf Simons and Fred Perry have joined forced to launch a collaborative range of polo shirts — some in monochromatic two-toned motifs, while others sporting clean geometric patterns. A former tennis protege, jeffstaple admitted that he grew up admiring OG tennis styling, influences which have carried over into his recent Staple x FILA collaboration which featured printed tracksuits alongside polo shirts and a trio of colorway options for the OG Tennis sneakers. Aside from trendy garb, several brands have also paid tribute to the sport through lookbook staging. New Jersey-based streetwear brand Paterson League, touted for its dynamic skate and sportswear influences, took to the courts for the 2016 spring/summer season to exhibit a range of tees, hoodies, jackets and caps. Seemingly at the height of mainstream popularity, even Hollywood is primed to get in on the tennis action with an upcoming biopic chronicling the intense rivalry between John McEnroe and Bjorn Borg due out in 2017.
1 of 6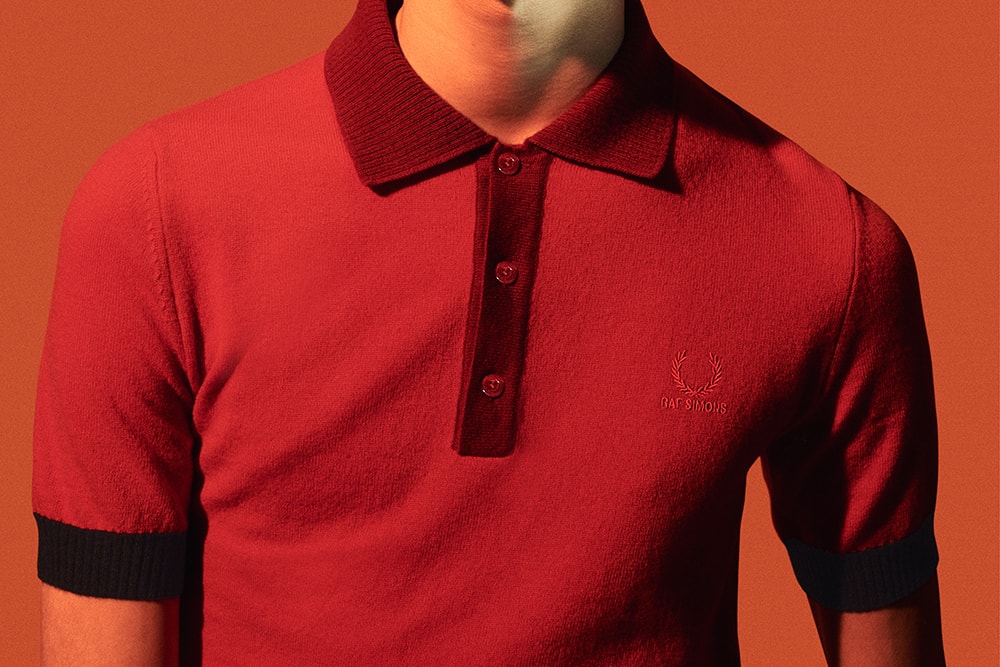 2 of 6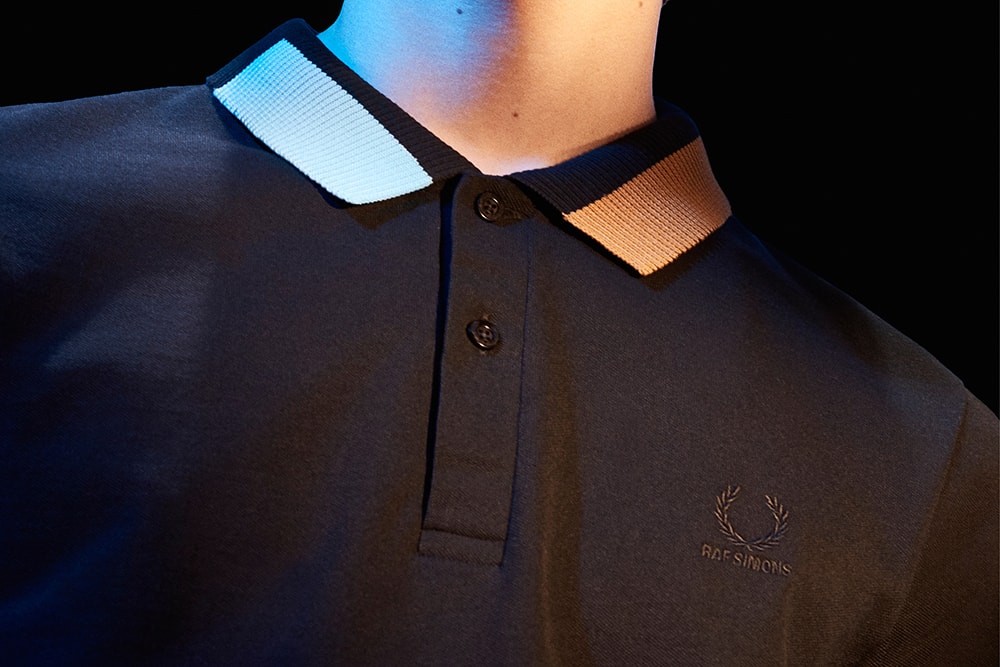 3 of 6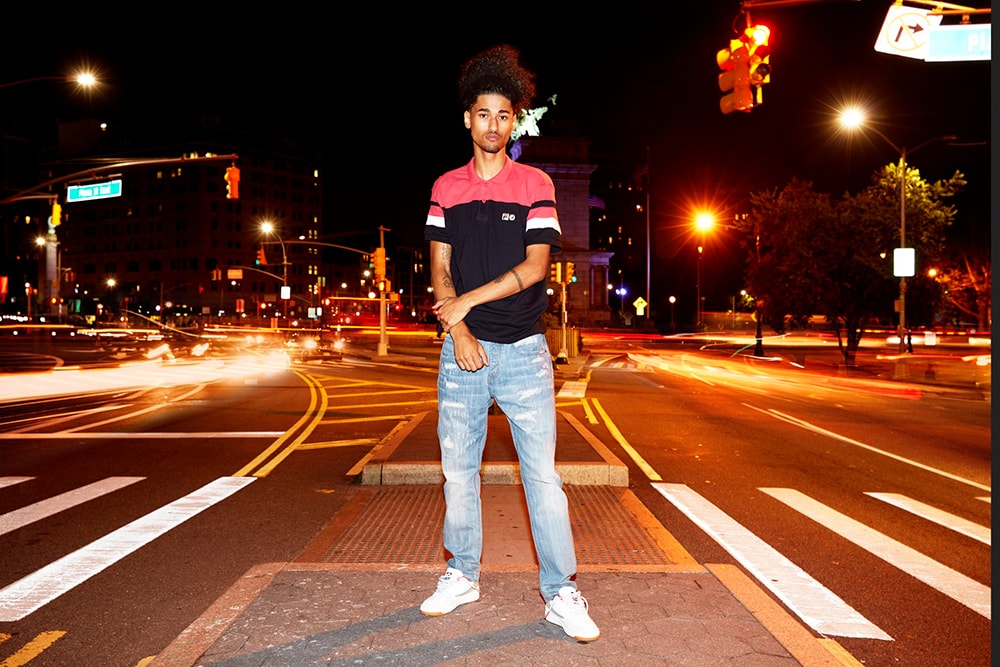 4 of 6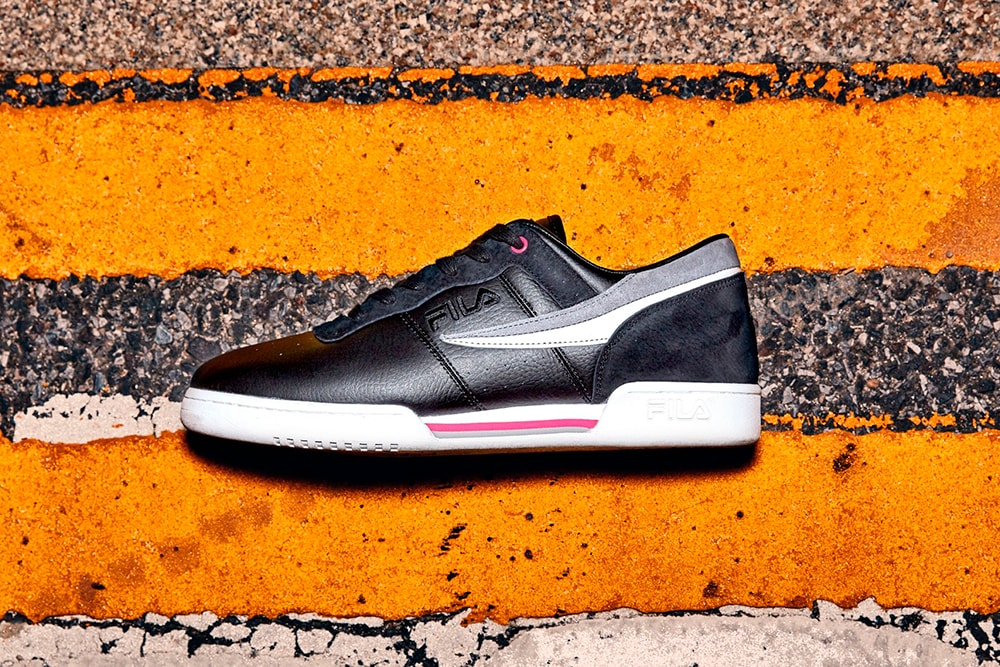 5 of 6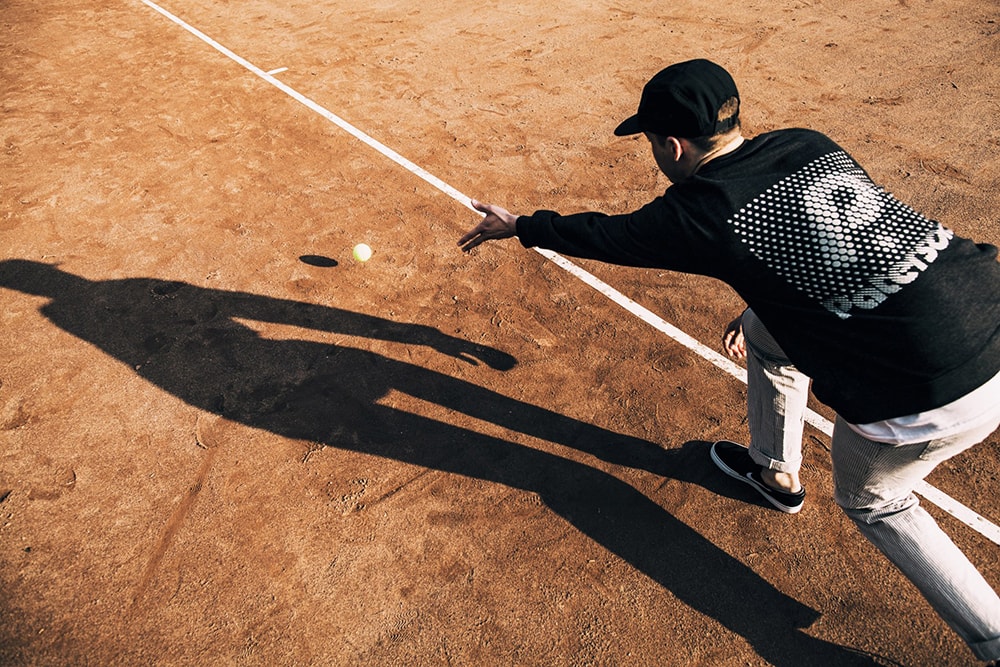 6 of 6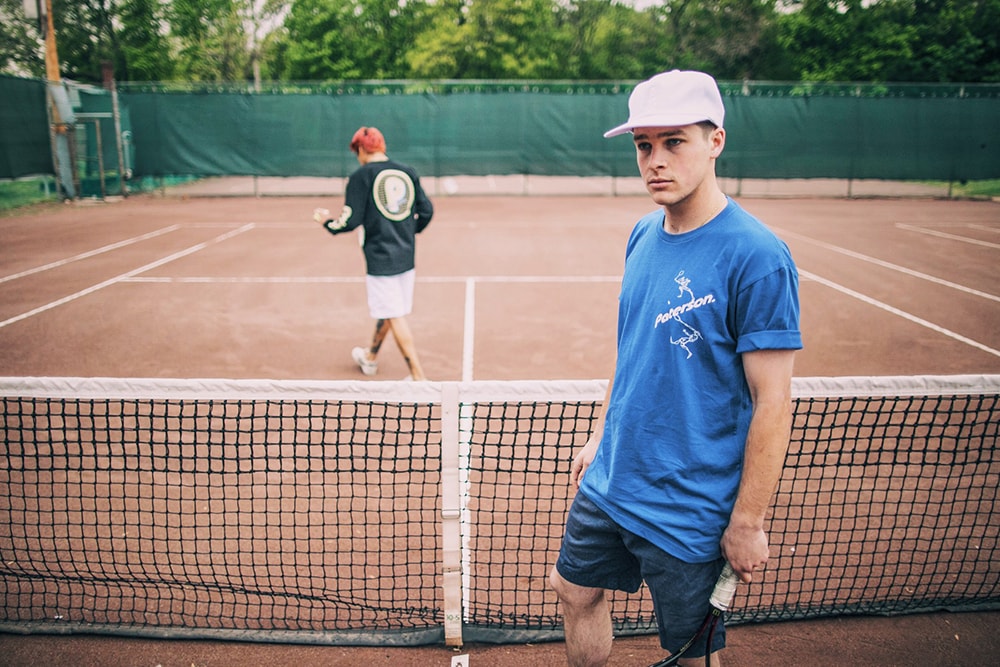 Not since the flair of Andre Agassi has tennis enjoyed a bona fide fashion icon adept at drawing in attention both on and off the courts. Federer, often described as a humble, introverted individual, has done well over the years to fill the sartorial void left by the former tennis bad boy. While remaining fashionably reticent during matchplay, his astonishing success has landed him a long-term partnership with Nike creating a varied range of both apparel and on-court sneaker silhouettes. Many took notice of R-Fed's styling sensibilities back in 2009 when the Roger Federer x Nike Wimbledon Collection dropped. Playing into the age-old military aesthetic, the collection's signature piece was an M-65 Field Jacket, adorned with a herringbone pattern signifying a respectful nod to traditional tailoring. Rounding out the comprehensive compilation was a coordinated vest, pullover and trousers ensemble Roger used in his pre-match warm-ups. Turning to footwear, of all the Nike Vapor iterations Federer has sported in battle, none made more waves than his collaboration with Tinker Hatfield and Jordan Brand in creating the street-ready NikeCourt Zoom Vapor AJ3. An eclectic clash of the Jordan III and Zoom Tour Vapor 9, the fusion model featured the functionality of the Vapor with the iconic cement elephant print of the AJ3.
1 of 3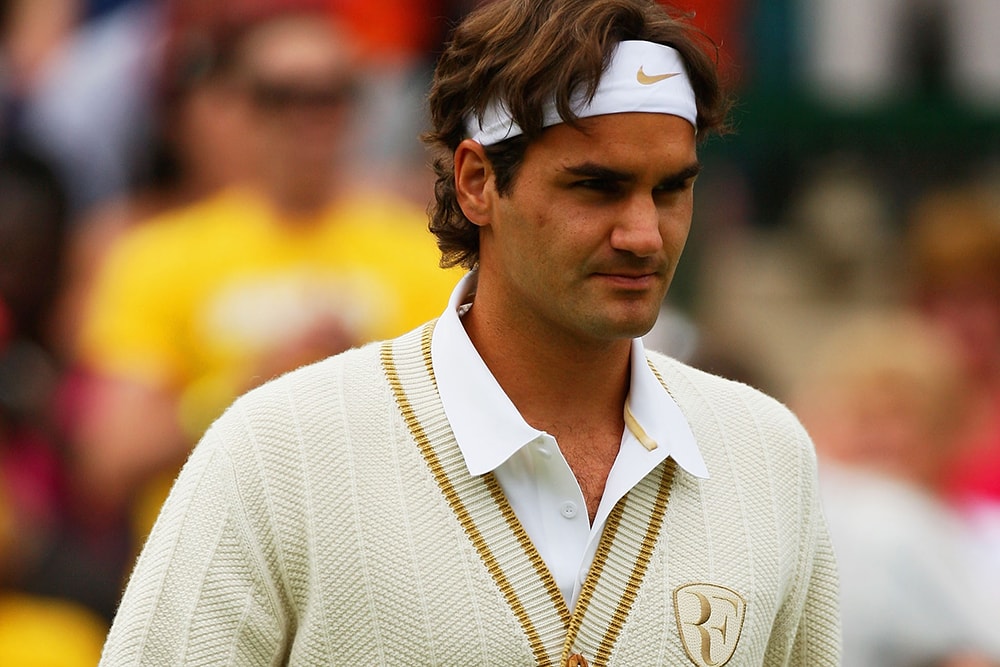 2 of 3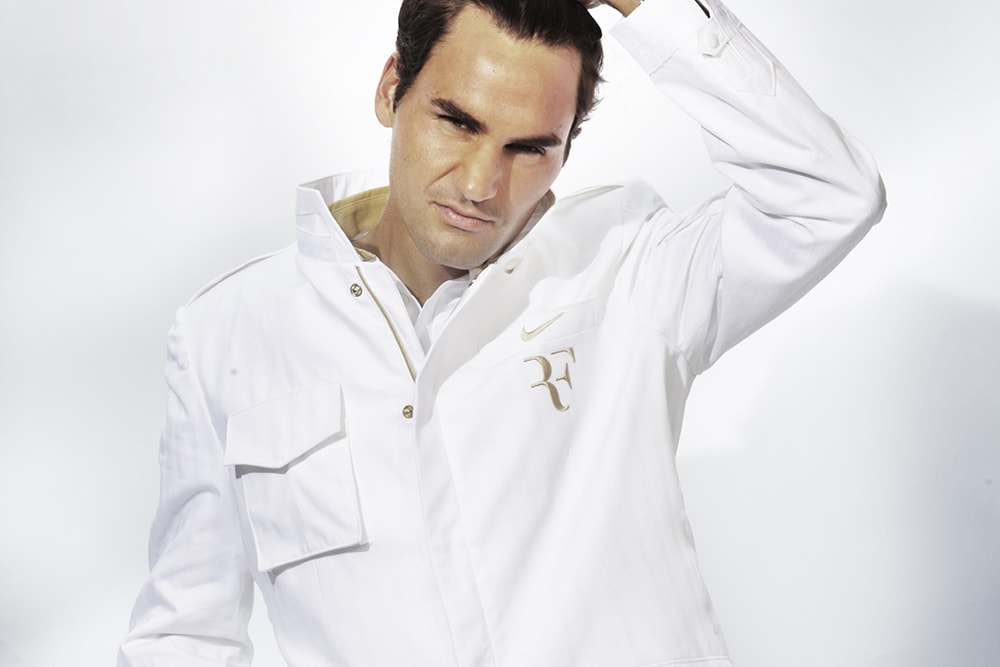 3 of 3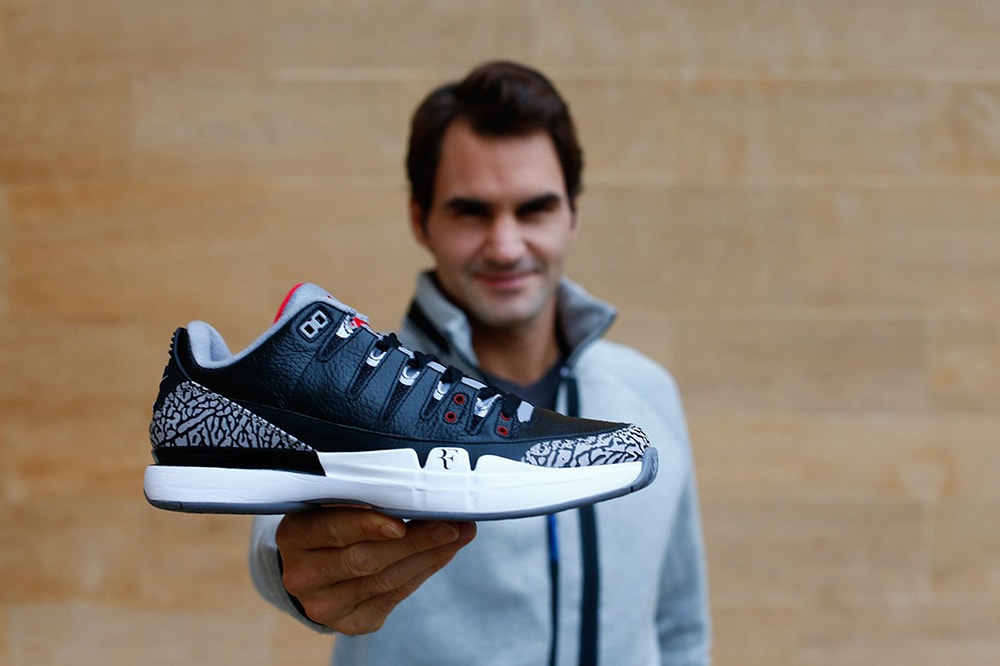 "We had every Jordan ever made out and Tinker and Jordan Brand told me to choose the one I prefer the most — the one that makes you feel the best and play the best," explained Federer when asked about the process of designing the Zoom Vapor AJ3.
Earlier this year, NikeCourt even playfully acknowledged the tennis star's affinity for social media emojis by creating a capsule collection of themed tees. Designed by Hong Kong-based artist Michael Lau, the shirts featured an assemblage of emojified renderings of his face atop the 'Just Do It' slogan. A bigger streetwear enthusiast than many care to acknowledge, it was an innocent streetsnap of Federer donning the Nike Air Yeezy 2 a few years back that further suggested his grasp of what proves fashionably relevant outside of the stadium's bright lights. This would culminate in the recent Roger Federer x NikeCourt collection. Unveiled earlier this summer, Federer's first full-on foray as a designer was realized in a line of sweats, shorts, shirts, jackets, and sneakers created primarily for everyday street use.
1 of 5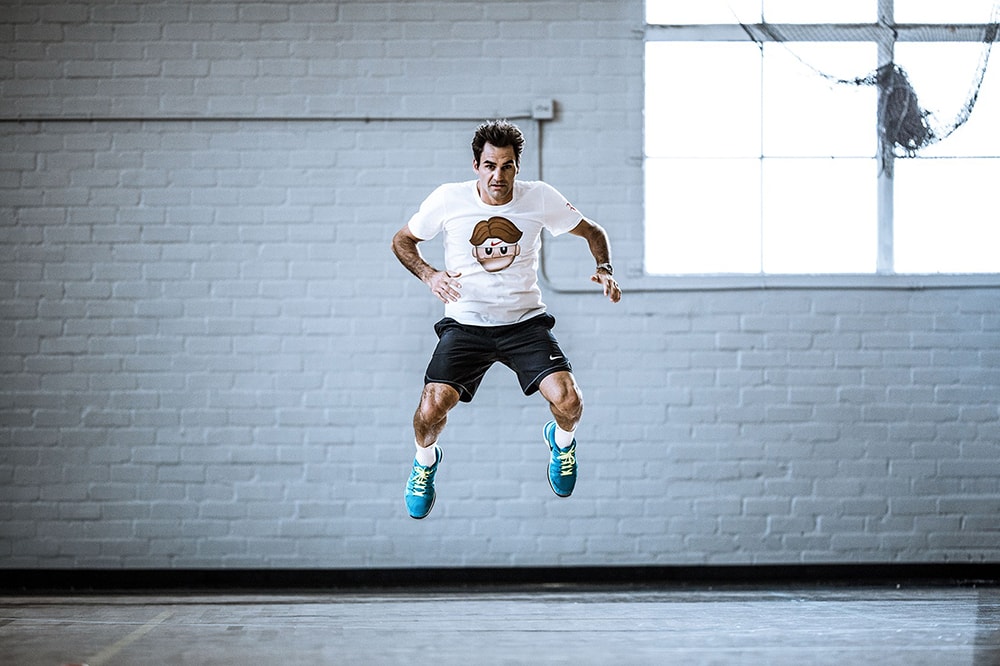 2 of 5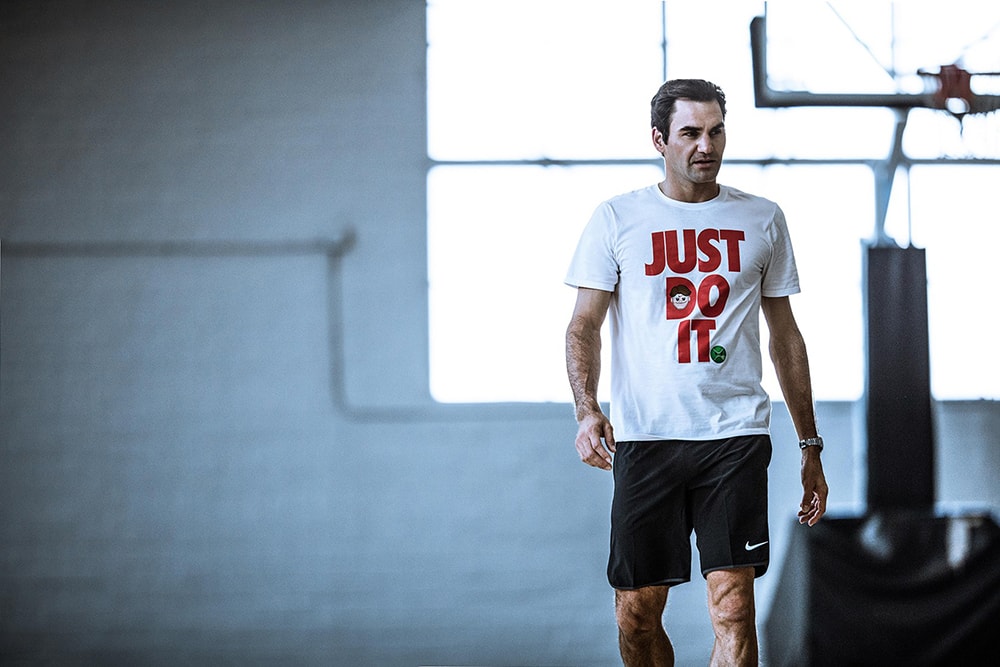 3 of 5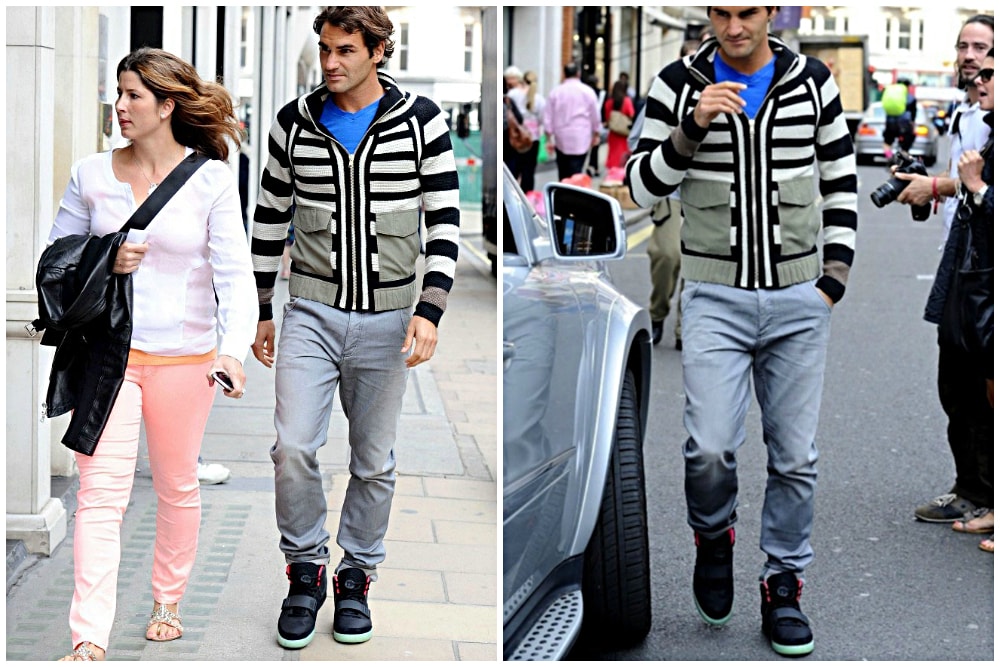 4 of 5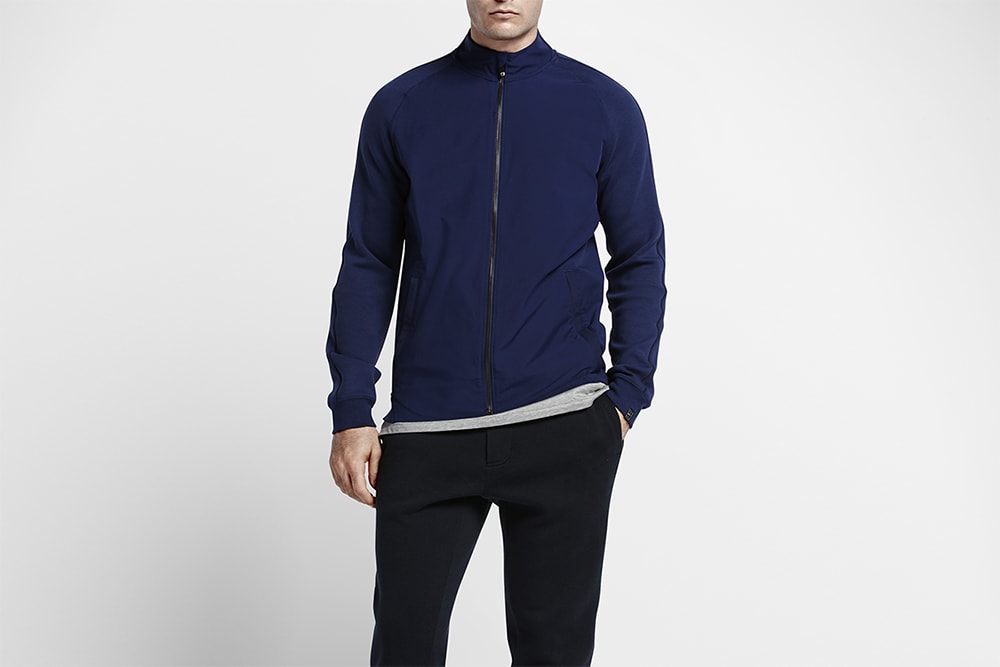 5 of 5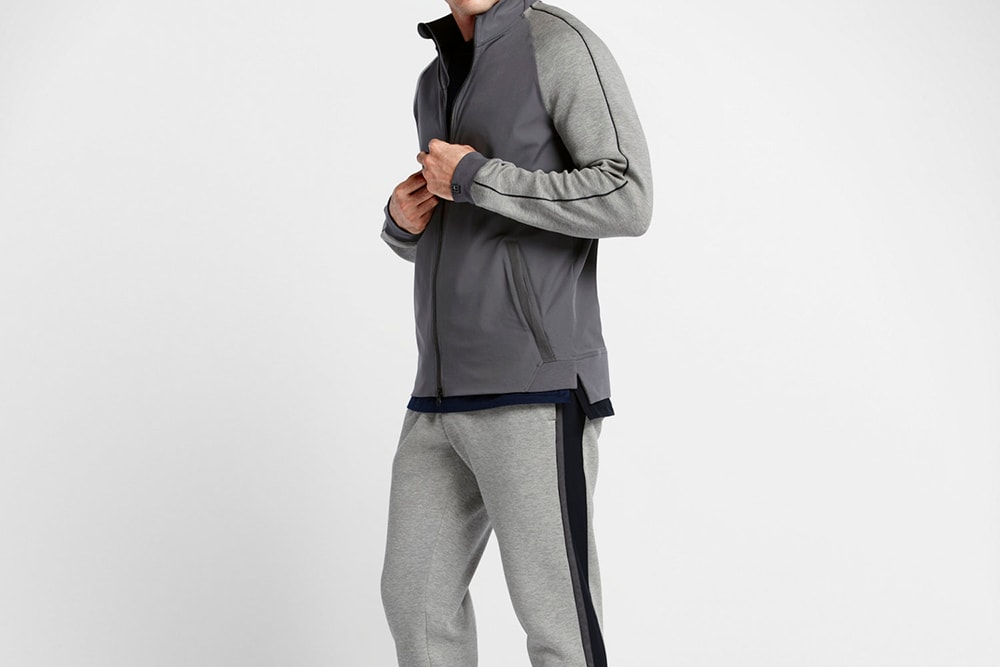 "In tennis there's not many fashionable guys out there," Federer explained. "History is like this in tennis, we walk around in track suits. If you walk up in a suit in a tennis tournament, they're like, 'what's wrong with you?' I've been pushing that envelope I feel and I think this collection brings all of that out."
Maybe it's his humble, soft-spoken nature, or possibly an overwhelming dominance of the sport he once ruled that deflect any serious conversations of Roger Federer holding serve as a modern-day fashion icon. Whether or not it was ever in his plan to hold such a rank, he has consistently shown a strong proclivity for style, particularly in his move to take design reigns over his first lifestyle collection. What do you guys think? Is Federer the right guy to bridge the realms of tennis styling and menswear together?