Listen to New Songs From PARTYNEXTDOOR, Gucci Mane, Majid Jordan and DVSN on OVO Sound Radio Episode 30
They didn't hold back this week.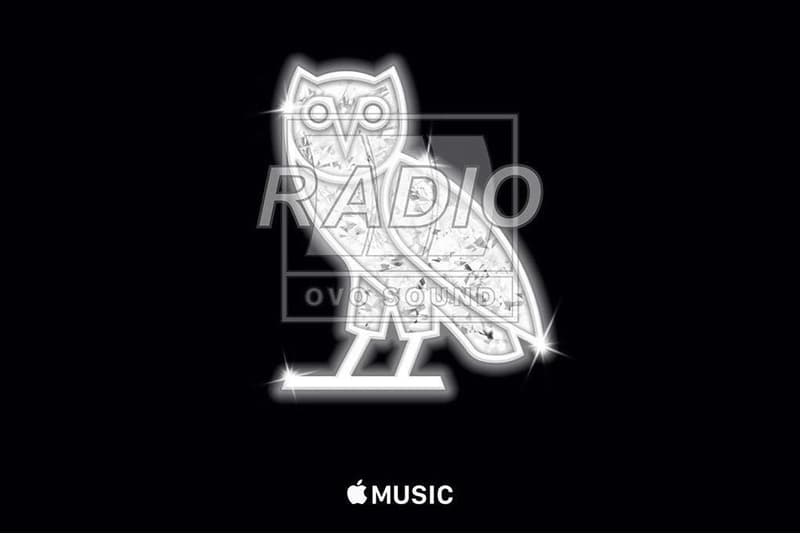 OVO Sound Radio episode 30 has arrived and we have the full stream and playlist breakdown for you. As with every new episode, whis week's segment highlights a number of world premieres that include a plethora of exclusives from Majid Jordan, DVSN, Gucci Mane and PARTYNEXTDOOR. Not to mention some all around deep cuts within the hip-hop and R&B realm, stream below.
Oliver's Mix
1. Shawty Lo – Got Em 4 Da Lo
2. Fabolous – To The Sky Ft. 070 Shake
3. The Weeknd – Starboy Ft. Daft Punk
4. Novelist – New Path (Premiered last episode, but now has album art, likely imminent)
5. [Premiere] Safe – Double Up
6. [Premiere] 24Hrs x Gucci Mane
7. Big Lean – Stamina
8. PARTYNEXTDOOR – Only You
9. [Premiere] Popcaan – Only You (PARTYNEXTDOOR) Dub
10. [Premiere] Popcaan – Gwan Big Up Urself Dub
11. Roy Woods – Gwan Big Up Urself
12. Bruna Boy – Pree Me

Nineteen85's Mix
1. Drake – Too Good Ft. Rihanna
2. New Party?
3. Alicia Keys – In Common
4. Drake – With You Ft. PARTYNEXTDOOR
5. PARTYNEXTDOOR – Not Nice
6. One Dance Mashup/ Remix
7. Drake – One Dance
8. DJ Khaled – For Free Ft. Drake
9. Too Short – Blow The Whistle
10. Kamaiyah – How Does It Feel
11. Michael Jackson/ Drake – The Motto Mashup
12. Kanye West – Fade
13. Frank Ocean – Godspeed
14. [Premiere] DVSN – Godspeed Remix
15. Young Thug – Kanye West Ft. Wyclef Jean
16. Gyptian – Hold You
17. Drake – Controlla
18. Roy Woods – Gwan Big Up Urself
19. Rihanna – Work Ft. Drake
20. PARTYNEXTDOOR – Only You
21. Drake – Child's Play
22. Kamaiyah – Come Back
23. Teena Marie – Ooh la la la
24. DJ Khaled – Nas Album Done Ft. Nas
25. Drake – Legend
26. Ginuwine – So Anxious
27. DVSN – Too Deep
28. Drake – Faithful Ft. DVSN & Pimp C
29. [Premiere] DVSN – Extended Faithful
30. [Premiere] DVSN – Deer Summer Sixteen (Link is to tweet naming song, will update when officially released)
31. Future – Too Much Sauce ft. Lil Uzi Vert
32. A Boogie – My Shit
33. 21 Savage & Metro Boomin – X ft Future
34. [Premiere] Curtis Mayfield – Never Say You Can't Survive (DVSN REMIX)

Jordan Ullman's Mix
1. Kool & The Gang – Summer Madness
Instrumental
2. Drake – Child's Play
3. 504 Boyz – I Can Tell
4. Frank Ocean – Nikes
5. The Notoroius B.I.G. – "Sky's The Limit"
6. Majid Jordan – King City
7. Mr. Eazi – Skin Tight Ft. Efya
8. [Premiere] Majid Jordan Dream Mix
9. Malcolm McLaren – Duck for the Oyster
10. Malcolm McLaren – World´s Famous
11. Aventura – Un Beso
12. &ME – Red Flag
13. Gloria Estefan – Rhythm Is Gonna Get You
14. Instrumental – long
15. [Premiere] Majid Jordan – Where Did We Go Wrong
these sounded like the same song but idk
16. [Premiere] Majid Jordan – FREE (US)