Lyor Cohen Imparts His Wisdom on the Industry at Large
"I don't believe in exclusives. I think it's damaging to our industry."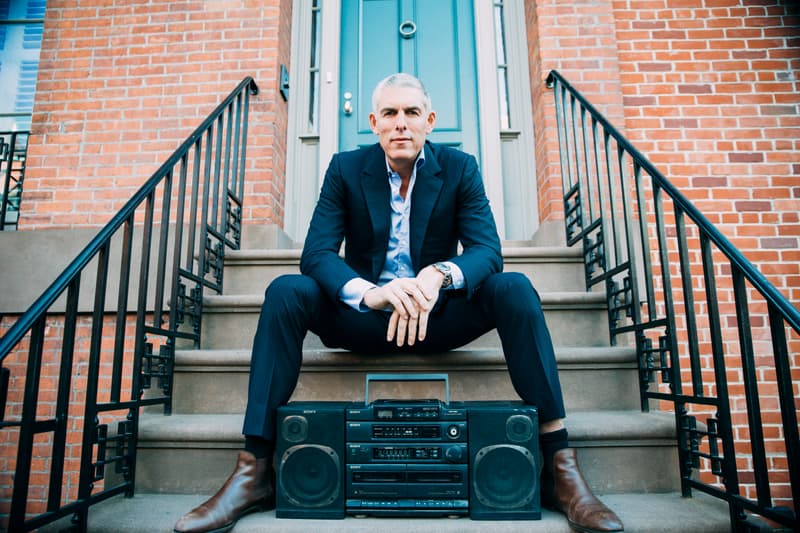 In 2012, Cohen departed from Warner Music Group to found 300 Entertainment, a record label that foregoes the stifling structure of major labels to offer a more independent incubator for self-starting artists. From dropping JAY Z, Method Man and DMX in the same month, to boasting Young Thug, Fetty Wap and Migos on 300's current roster, Cohen continues to hold immense influence in an industry that has moved away from relying on "unimaginative" business models. "I don't know what the definition of a label should be. I know what it once was, but it's no longer" Cohen ruminates. Having sat at the helm of Def Jam and Warner Music Group, Lyor Cohen discusses streaming exclusives and his an anti-"hater" attitude, while fending off accusations of being a culture vulture. Read the entire piece here, and take in the highlights below.
What do you think when artists go off on their own and abandon the music industry?

I applaud them. It makes a whole lot of sense. I think it's unbelievable. I don't know what the definition of a label should be. I know what it once was, but it's no longer. The artists don't need them in that capacity anymore.

What advantages does 300 offer to someone like Chance the Rapper, who is already successful?

300 offers a more boutique experience. There's no taking a ticket and waiting in line. It offers consistent presence of the principles. It offers capital. It offers a sounding board of professionals who have done this for quite some time. It offers unique opportunities and not cookie-cutter deals that aren't imaginative.

Will 300 ever follow the lead of Kanye West, Frank Ocean, and others and do exclusive releases to, for example, to TIDAL or Apple Music?

I don't believe in exclusives. I think it's damaging to our industry. I believe in ubiquity. I don't think streaming services should win or get a leg up because they have an exclusive. They should get a leg up because they're the best consumer experience. It fractures the consumer experience if you sign up for Spotify or Apple or TIDAL or Rhapsody thinking that you're getting most of the world's music for $10. When one has an exclusive or another has an exclusive, it's interrupting the process of paid subscription. And I don't like it.

In 2014, Dame Dash accused you of "continuously making money off our culture," and "not using any of your money to help our culture." What do you say to that?

As it relates to Damon, I don't see him or hear him. I wish him the very best. I hope he finds his way, and finds a way to contribute and feed his family. As far as community work, that's private for me, but it's also public. Everyone knows I'm a proud board member for over a decade of Boys & Girls Harbor. We help thousands of kids in the inner city, primarily in Harlem, through the arts and school. In after-school programs, the working poor tend to get screwed the most, because there's a net and an apparatus for the most severely poor people. But when someone has a job,their kids get out of school, and they live in a rough neighborhood, but the parent can't pick the kid up from school, there's not an apparatus for that. We provide a net and safe haven for those kids to study, play sports, perform in the arts. Everyday I wake up trying to give more than I receive.

What advice would you give to a kid who wants to make it in music?

Be certain you love it, because that could help fuel you to survive the very low moments. Very few people actually can feed their families in the creative arts business. If you really love it, you will tolerate the suffering that you need to go through.