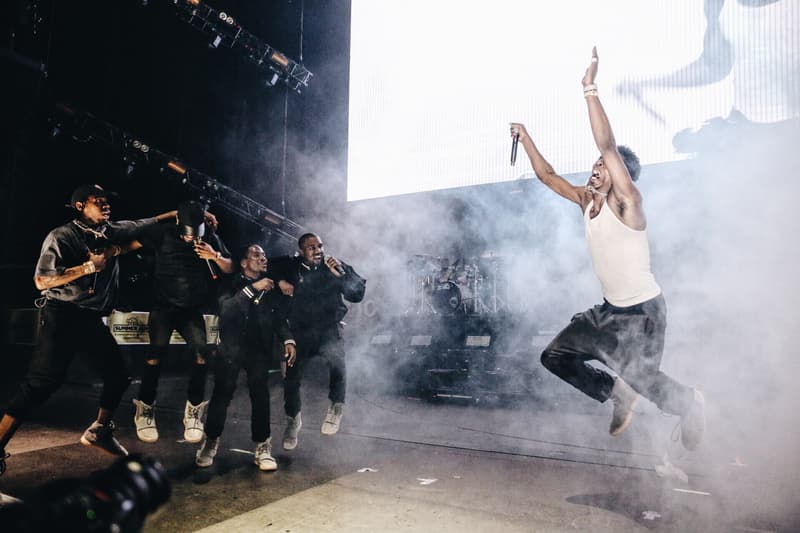 A Guide on How to Take Captivating and Compelling Concert Photos
Photographers Raven B, Jake Osmun and Sam Cones weigh in with their insights and experiences.
---
Any photographer knows that the perfect shot is a product of determination, patience, and a certain element of luck, no matter the environment. Concert venues and live shows in particular take this cocktail of factors to the next level: rambunctious fans, loud music and constantly moving artists present a unique challenge. It takes a certain breed to thrive under these settings and pressures. The required qualities include a determined dedication to the craft of photography, Zen-like focus on the subject, and a passion for live music.
As part of our ongoing "How-To" series, HYPEBEAST reached out to some of the industry's ascendant young photographers, including Chicago-based Jake Osmun, New York's own Raven B, and Philadelphia's Sam Cones to glean some tricks of the trade and to get their insights, experiences and advice to aspiring music photographers.
How did you start to become a concert photographer?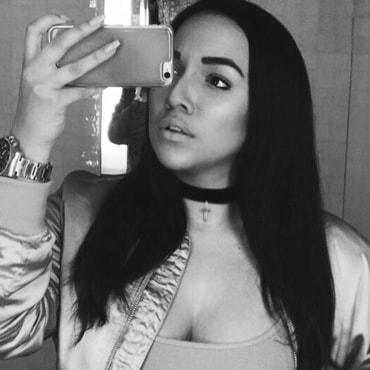 Raven B
It's a combination of my passions. I love music—particularly hip-hop—and it's a big part of my life. I wanted to document the experiences that I loved. A good concert can completely change the relationship you have with an artist's music and it made sense to me to document that. I care about the expression of music and the experience that comes with a live show. It also was about access, gaining access into shows as a photographer allowed me to also watch them as a fan. I didn't really start attending concerts 'til I was in my late teens. Growing up, concerts were never an expense I wanted to burden my mom with, so as I got older and started pursuing photography, being offered a photo pass to document a concert made a childhood luxury a lot more accessible.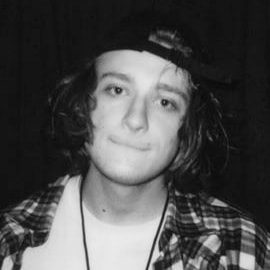 Jake Osmun
I shot my friend Leland's first show when I was like 15 and then just kept shooting so I could learn how to use a camera. We both pretty much started together.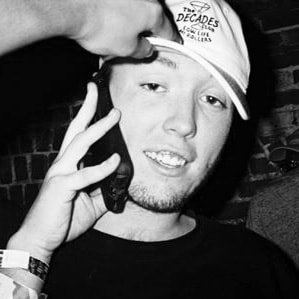 Sam Cones
I started shooting concerts after working for a company that did large-scale music videos for artists like Beanie Sigel and Freeway in Philly.
What's your go-to camera and lens(es) for shooting concert photography?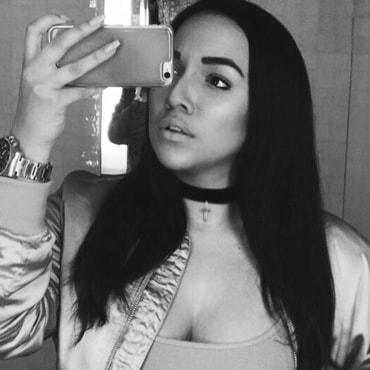 Raven B
As of right now I shoot with a Canon 70D. As far as lenses, it depends where I'm shooting from. I tend to shoot with a 30mm when I'm close. For certain shows, I'll rent a 5D and 24-70mm. Those are on my list for future purchases.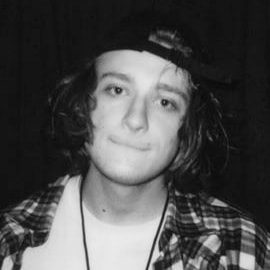 Jake Osmun
I've been using a 5D for a really long time, but I hate it now, so for the past year I've just been shooting point-and-shoots and film.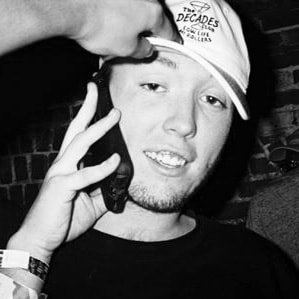 Sam Cones
I love the Canon 6D because of its Wi-Fi capability. I can have photos ready for artists as soon as they come off stage. My go-to lens is definitely the Canon 24mm-105mm, especially when I can use my flash as well.
What are your preferred settings (DSLR) for indoor concert photography? Outdoors?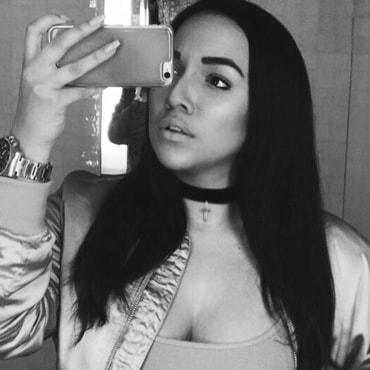 Raven B
My most important rule is "NO FLASH," haha. It's my biggest pet peeve to see a photographer in the pit shooting with a flash, and I completely understand why it should never be allowed. As far as settings: I always shoot on manual, but I change aperture, ISO, and shutter speed based on the show and the stage lighting and design. It's always different and always a test.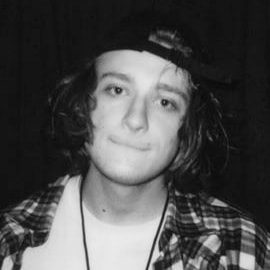 Jake Osmun
Whatever looks good.
What are some of your incredible/horror stories in getting special press accreditation?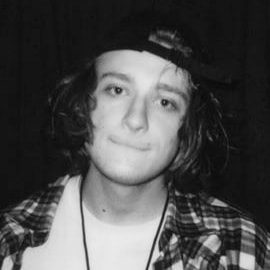 Jake Osmun
I snuck into Lollapalooza one year with a fucked up artist pass and some disposables this random girl gave me on the street. I have these old rolls somewhere with photos of like SD and Danny Brown and some suburban Lolla girls on the same roll, haha.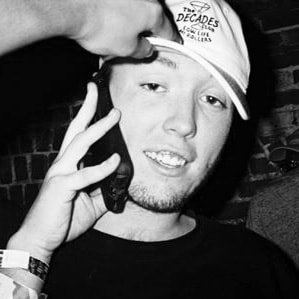 Sam Cones
Recently, photo credit hasn't meant as much to me as it has in the past. I think it's dope when an artist grabs a shot from my page, but I also want my photos to be recognized for my aesthetic, not just my tag. The best credit I received was from Kehlani. She posted one of my photos from the Illmore event during SXSW and said something like, "Thank you @shotbycones." It's always the best when it's unexpected.
How do you keep your photo subjects from looking like light-filled, neon creatures when stage lighting is whacked and off-balanced? How do you bring back their true/natural form?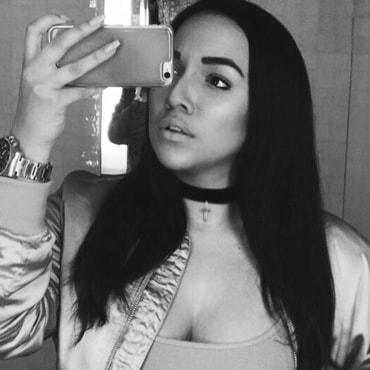 Raven B
Personally, to me it's about knowing your camera and settings, as well as paying attention to a subject and the way they move. Like I said, I am a fan of these artists before I am shooting them. A lot of times I just study their movements. I will wait for that shot; I'll wait 'til they move out of the light and aren't blasted out; I'll wait till they are backlit. I also take a lot of shots and choose my favorites. The selection process is very important to me. I try to make sure I'm putting up an angle that's pleasing to the viewer and hopefully to the artist.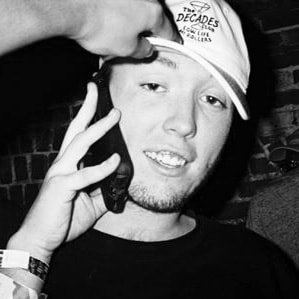 Sam Cones
I always find artists to be in their most natural form either right before or right after their performance. When on stage, I tend to use those lights to help make the photo visually interesting and unique.
What are some helpful post-production techniques to help balance stage lighting?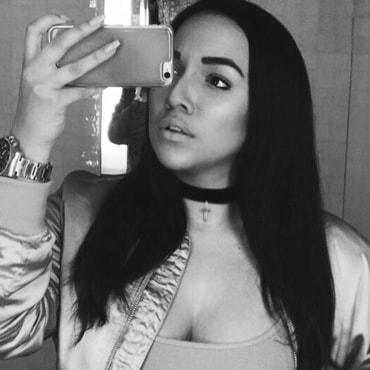 Raven B
I edit in two ways: in real time I'll choose my favorite photos, send them to my phone, edit them on VSCO, and then post them on my social channels. Then, I'll go home and really go through them and edit my selections on Photoshop. My new selects will go on my site. I never use Lightroom. I was self-taught on Photoshop so that's my go-to. I would say with post-production it's really about the mood I'm trying to convey. I want the photo to match the experience that I had. If I know a concert had really cool tones but in the photo it looks too warm, I'll change that. I don't want the editing to be too drastic. I think of it as an enhancement more than an alteration.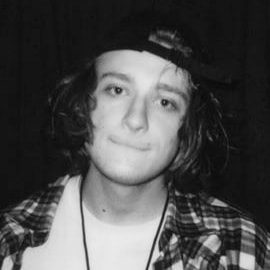 Jake Osmun
It really depends on the situation and how good you are at finessing. You start to get good at reading light.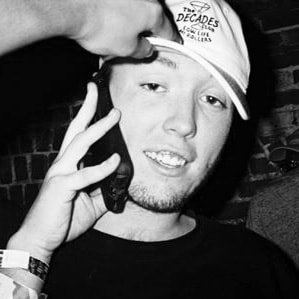 Sam Cones
If your shot is really off because of lighting, converting it to black-and-white can help reduce the noise and highlights of the stage lights. Reducing exposure in post-production can also help tone down over-exposed areas of light in the photo.
How many photos do you take per event?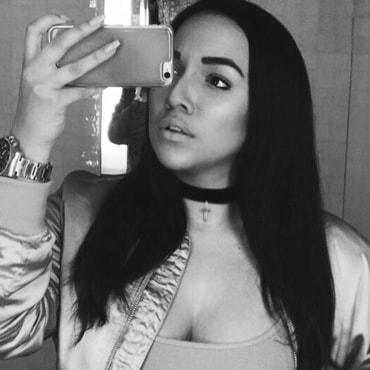 Raven B
It depends how much I like the show. If it's really action-packed or has a crazy stage design, crazy lighting, I'll take around 1,000. If I'm not into it, probably less than 500.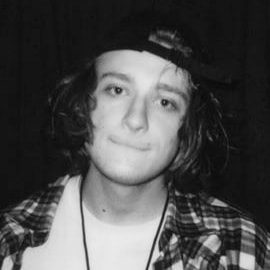 Jake Osmun
It really varies show to show. If I'm shooting for a client I usually shoot a few hundred photos so I have a good amount of selects.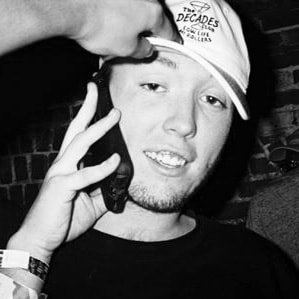 Sam Cones
It depends if I'm working with the artist or the promoters, but usually well over 100, if not 200. If I send an album, I typically send out about 50 shots.
What're some of your most memorable concert experiences?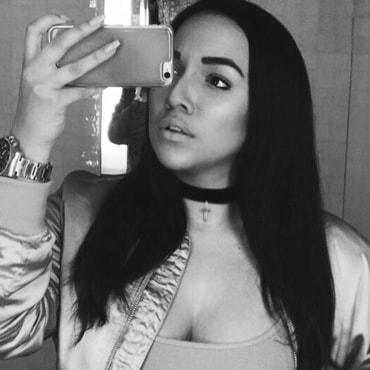 Raven B
It's always changing. I think the concerts I have all-access to always hold the title for most memorable. This year I went on a tour with Future for two weeks and that was incredible because it was the first time that I got to shoot a show more than once. I got to study it. Every night I would tackle it in a different way, getting different angles and focus points. It was fulfilling. It also taught me about the importance of stage design and lighting.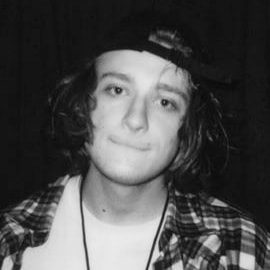 Jake Osmun
I shot Vic coming out with Kanye and doing "U Mad" in Arizona like 10 minutes from where I grew up. When I walked into the pit I almost got tackled and only had like 30 seconds to get the shot.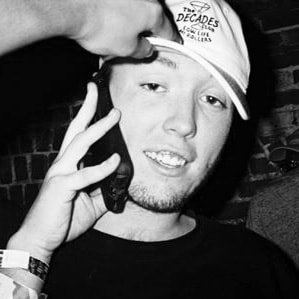 Sam Cones
I used to sneak into a ton of shows in Philly—one time there was a Flatbush ZOMBiES and The Underachievers show and I literally ran through the front door three hours before show time and locked myself in the backstage bathroom until the artists came. Juice ended up recognizing me and giving me a pass later on, but that definitely was a crazy show.
Do you ever shoot inside a mosh pit? If so, what's it like and how do you keep yourself and your camera protected?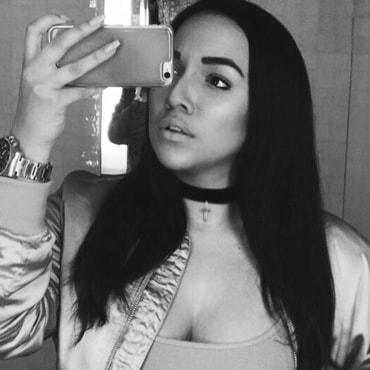 Raven B
The only mosh pit I've shot remotely in are at Travis Scott shows and that's because his fan base is so incredible that it has to be documented. Even then I'm not completely inside of it, I'm a chicken. The thing with mosh pits is you have to move with them or you will be destroyed.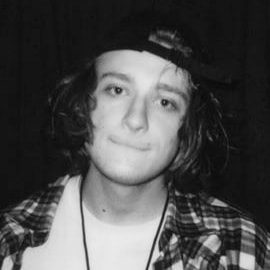 Jake Osmun
Yeah. In Amsterdam, like two months ago, Vic created a mosh pit and him and I just started in the middle. My camera broke. It was lit, though.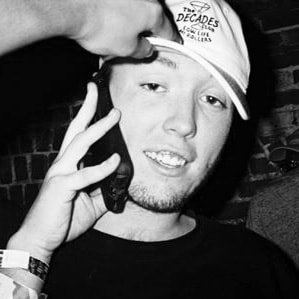 Sam Cones
Hell yeah, I love shooting in the mosh. It brings me back to my days as a fan in the crowd. Travis posted photos I took at Made in America from the crowd and you just have to position your camera in the air and hold on for dear life.
When you're shooting backstage or around the venue, do you prefer posed or candid shots?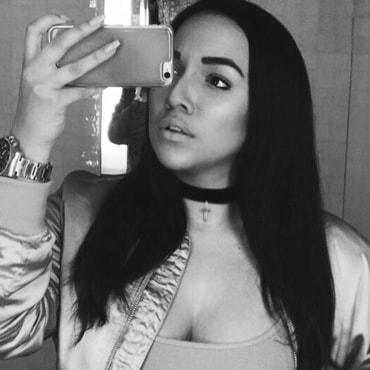 Raven B
I prefer a mixture of both. I just don't like anything forced. It's about the comfortability of the artist. I like to respect privacy and also I like to feel like a fly on the wall. A lot of times people see a photographer backstage and they worry of paparazzi-style photos. If the artist feels like posing I'll take posed shots. If the artist just looks cool doing something and gives me the green light to shoot, then candids. It's all about balance.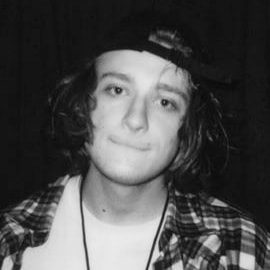 Jake Osmun
I think it depends on the artist and the vibe. I've shot dope posed and candid shots but if I had to pick, probably candids.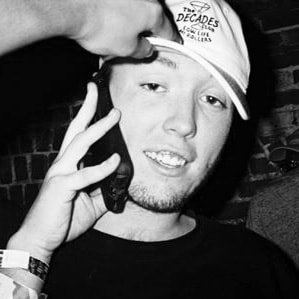 Sam Cones
I love both. I think it's always great to grab portraits of the artists you work with, but sometimes catching them in their natural element, to me, is photography at its purest. One of the reasons I prefer backstage photography is because I never want to create a false reality for my viewers. I want to shoot the artists as raw and naturally as possible — gaining their trust always makes them much more comfortable in front of the camera.
What advice would you give to a budding concert photographer?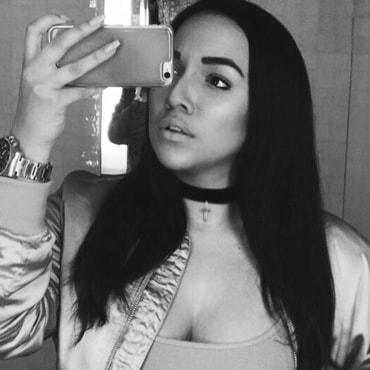 Raven B
Shoot new artists. I always tell people that it's really important to form familiarity with your subjects, no matter who you're shooting. I'm lucky that I've been shooting shows for a while. I've shot artists when they were doing their first shows in SOBs and now I'm shooting their shows in MSG, and they recognize me. They trust that I'm not posting photos of them looking crazy, they recognize me in the pit, they recognize my work and they credit me because of it. Engage with people, use social media and post your work, you never know whose radar it will show up on. Also: don't always worry about being in the pit and super close. I think the best place to watch a show is from FOH (editor's note: front of house). Take risks and trust your eye.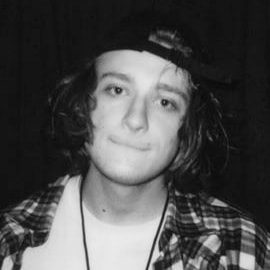 Jake Osmun
Don't stop shooting. When I started out, I literally shot every rap show in Arizona for like a year and a half.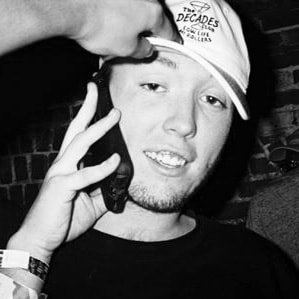 Sam Cones
Always be thinking about how you can make your shot different and unique from all the other cameras in the room. Figure out the location you haven't seen anyone shoot from yet and always keep your eyes open. Previously I have actually researched certain things the artists do during their sets to make sure I capture those moments when I go to shoot them.