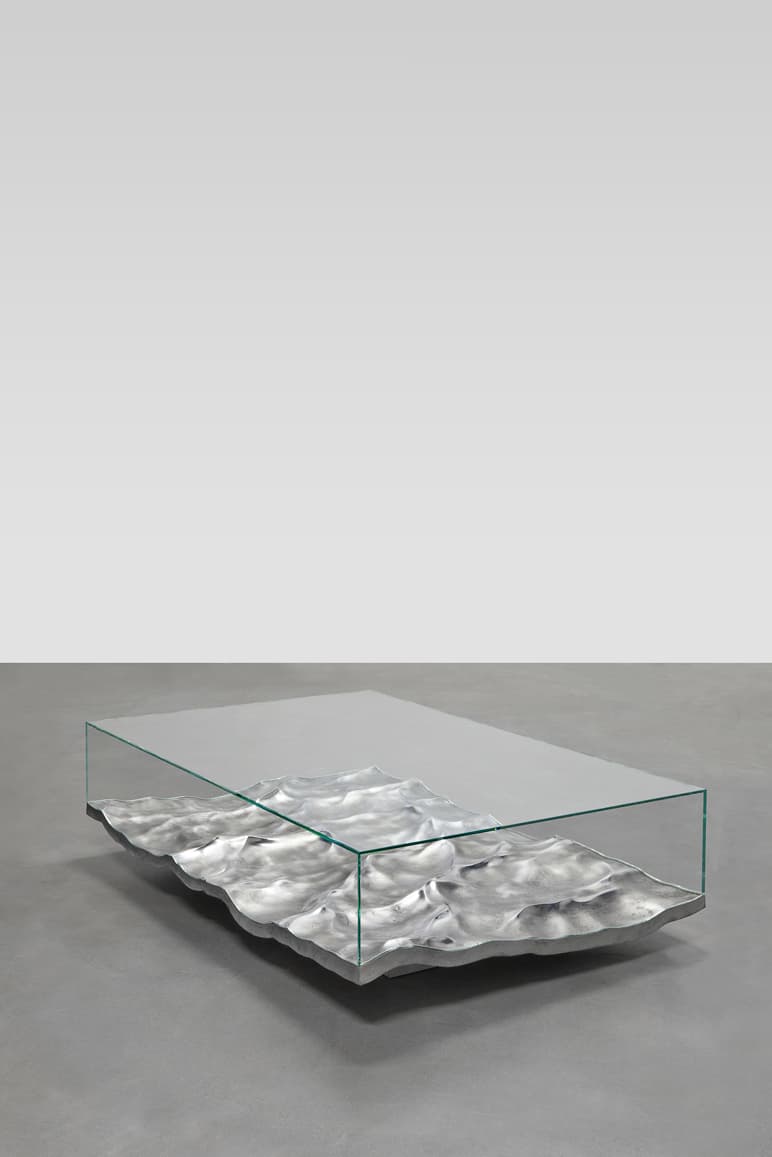 1 of 4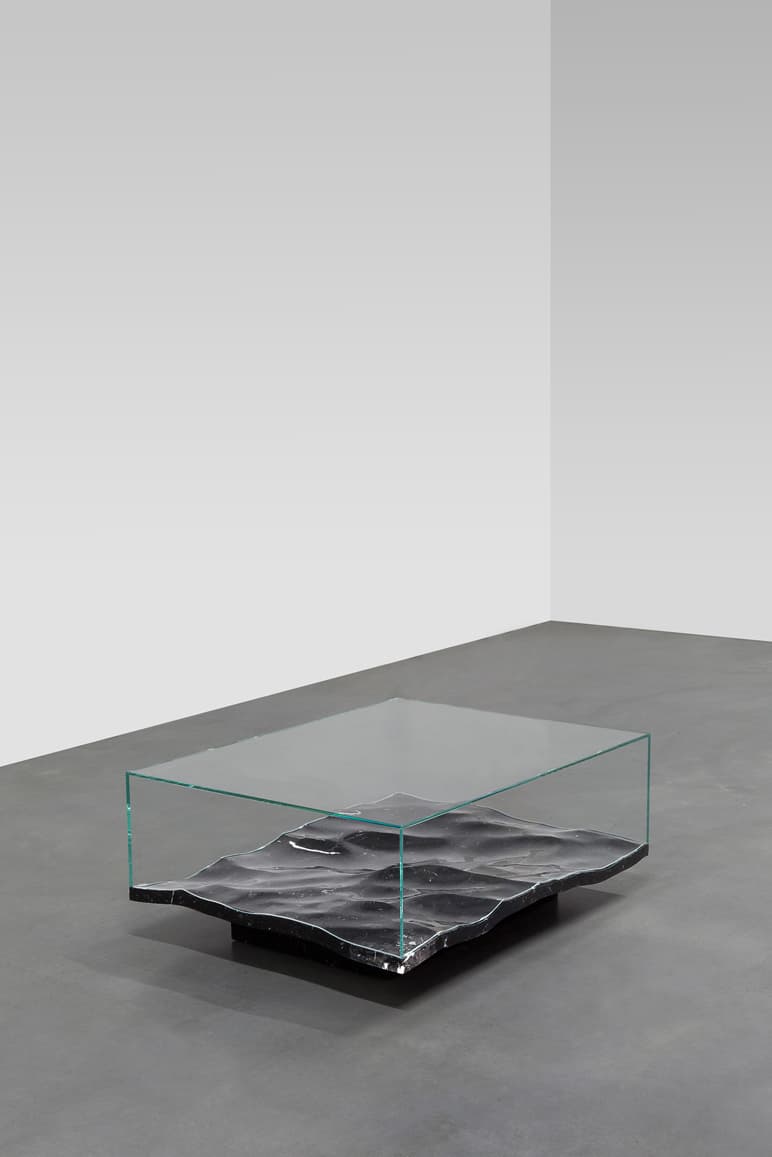 2 of 4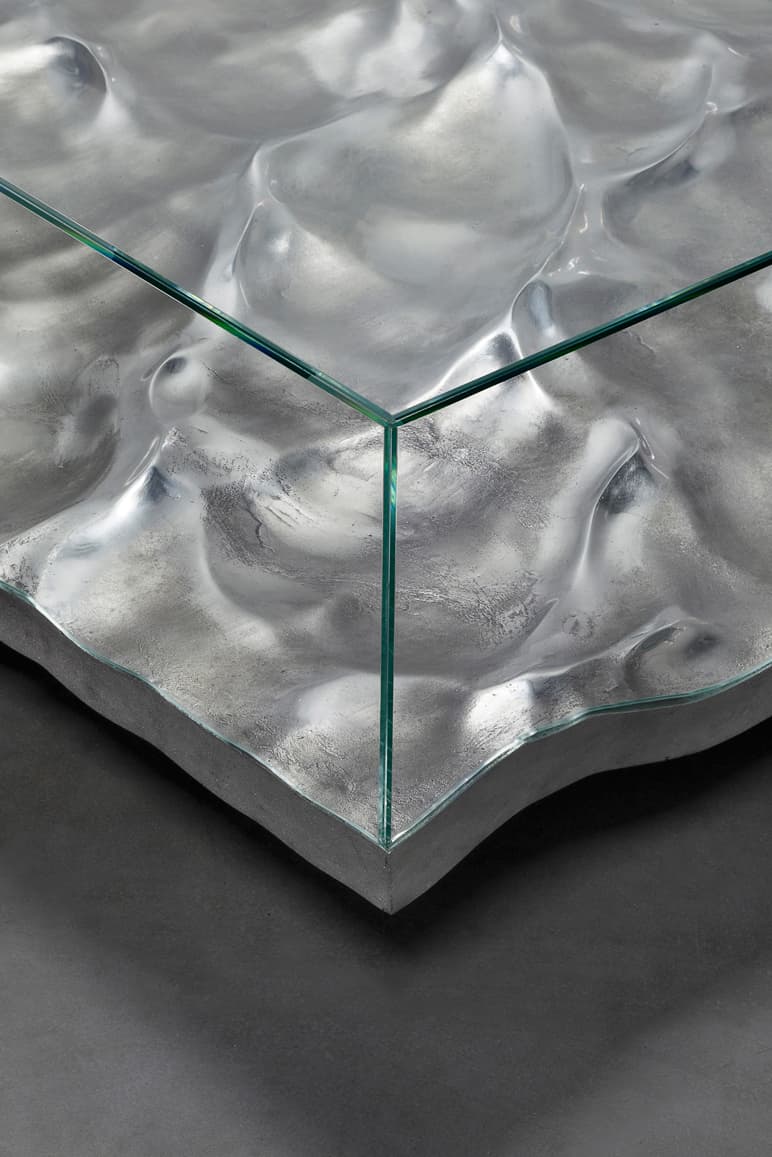 3 of 4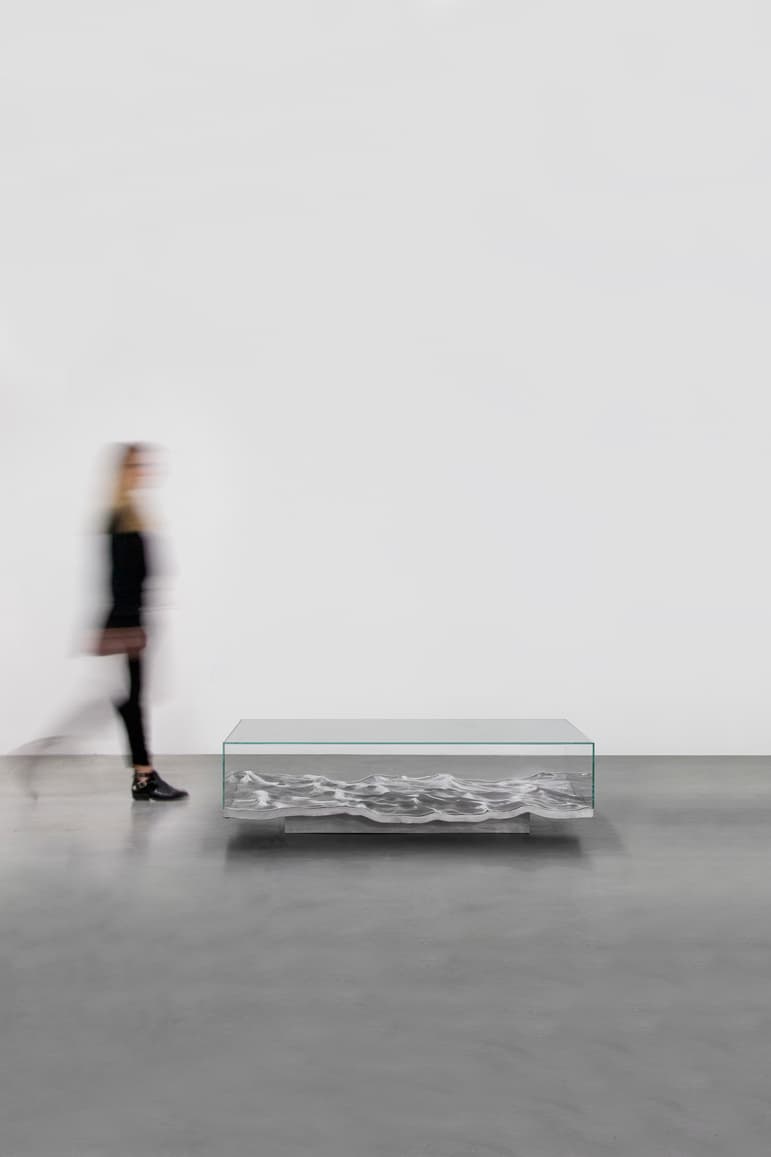 4 of 4
How Mathieu Lehanneur Turned Liquid Aluminium Into Design Gold
A striking new exhibition has applied 3D techniques to furniture design.
---
Blurring the boundaries between the states of solid, liquid and gas, French designer Mathieu Lehanneur's "Spring" exhibition has launched at London Design Festival with a collection of pieces that showcase his ability to turn advanced production techniques into unique pieces of furniture.
Using 3D special-effects software usually employed in films, Lehanneur has sculpted marble and aluminium into wave-like forms that look like they've been frozen in time. These surreal surface casts have then been hand-polished and encased in glass to form the Liquid Marble and Liquid Aluminium tables at the heart of the exhibition. Elsewhere, the show will feature his other previous creations, including the looped glass Les Cordes chandelier and striking Smoke lamps that show Lehanneur's aesthetic that blends craft traditions with cutting-edge design processes. "Spring" takes place at the Carpenters Workshop Gallery between September 8 – 30.
Carpenters Workshop Gallery
3 Albemarle St
London W1S 4HE
United Kingdom