A Bathing Ape Releases an Ape Head Wall Clock
Spruce up your home decor game.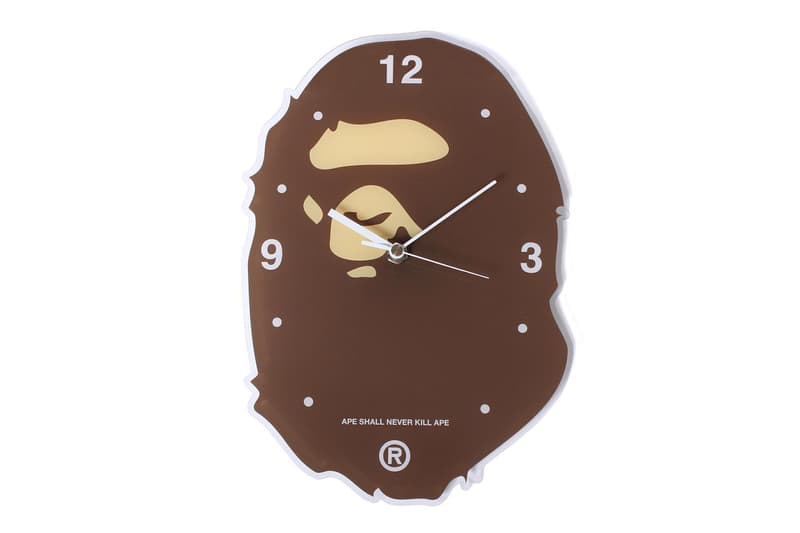 A Bathing Ape has got your walls covered this season as they release a new stylish Ape head wall clock for all your guests to admire. Taking shape as the iconic APE head, this item will surely boost your home and office decor game up. No details have been released thus far apart from the images but stay tuned for more release and pricing information. In the meantime take a look at BAPE's prior foray into wall clocks.