SBTG Customizes the Sk8-Hi for House of Vans Singapore
The renowned customizer will also be leading a workshop this Saturday.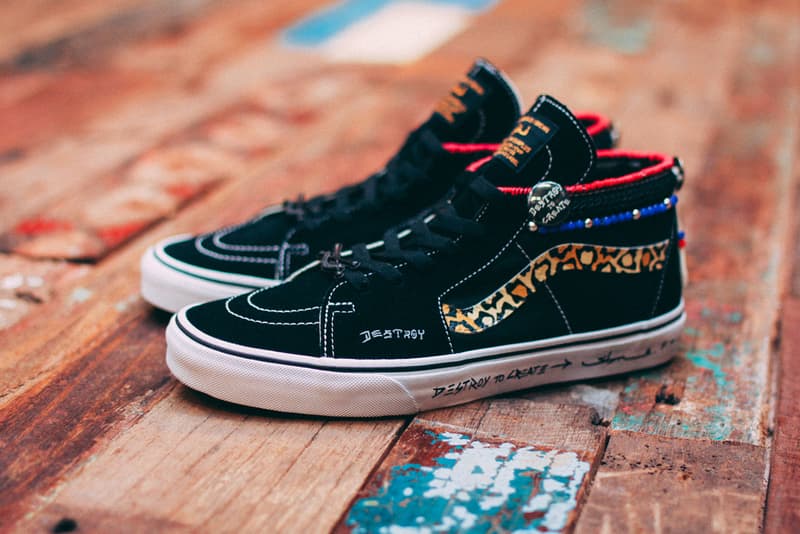 1 of 11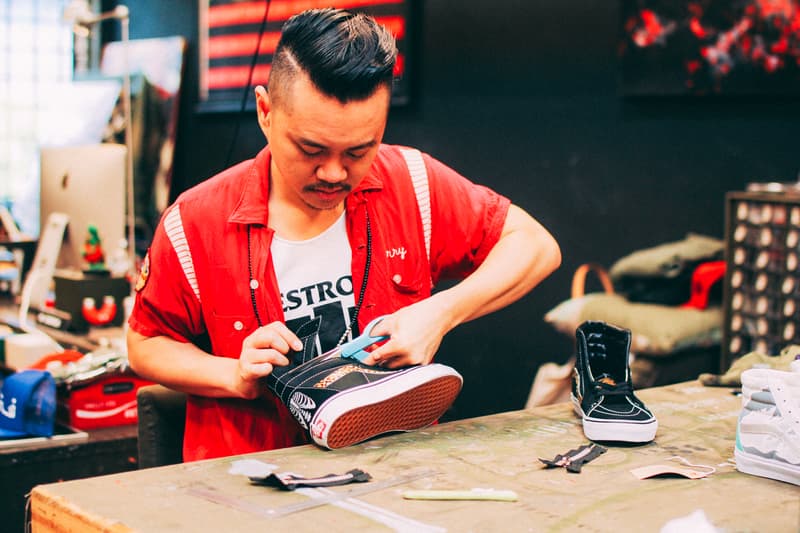 2 of 11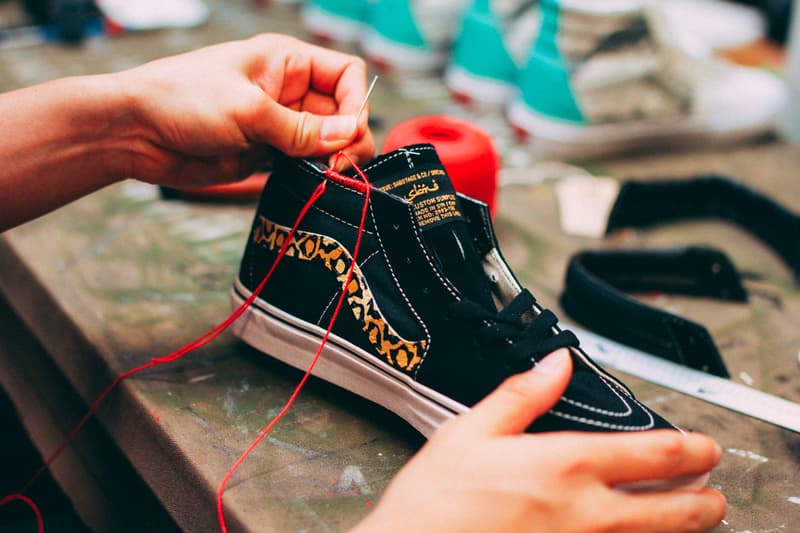 3 of 11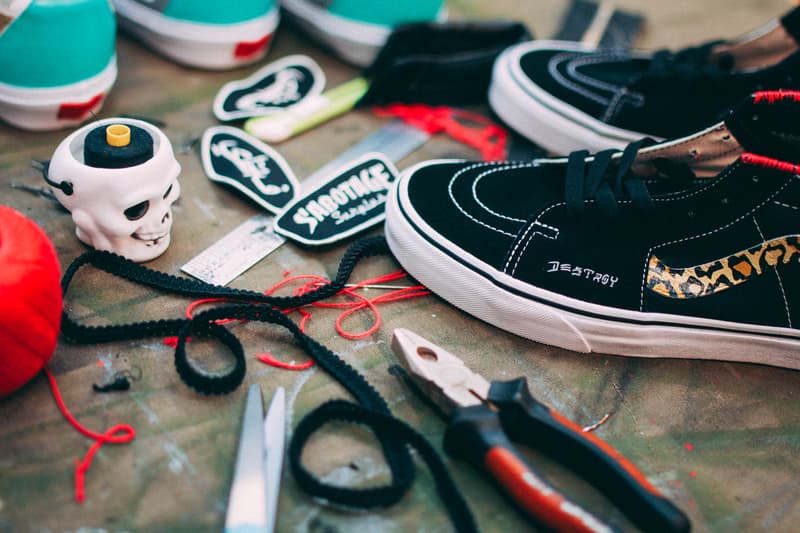 4 of 11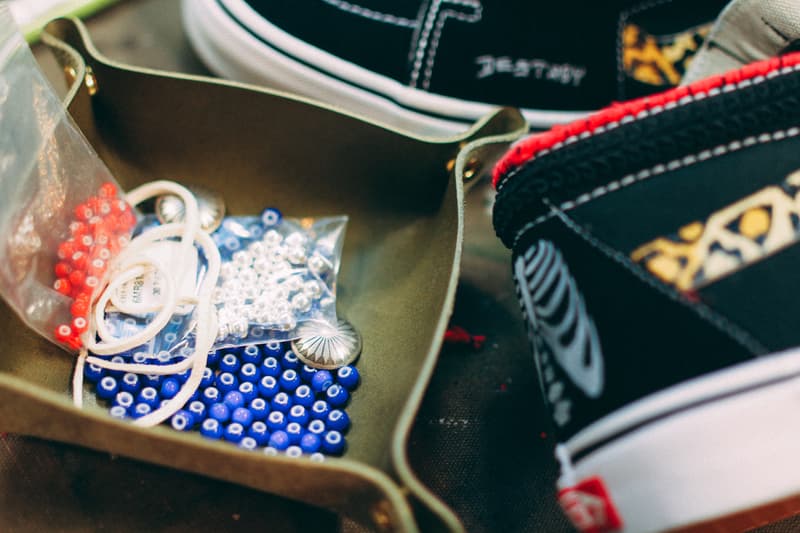 5 of 11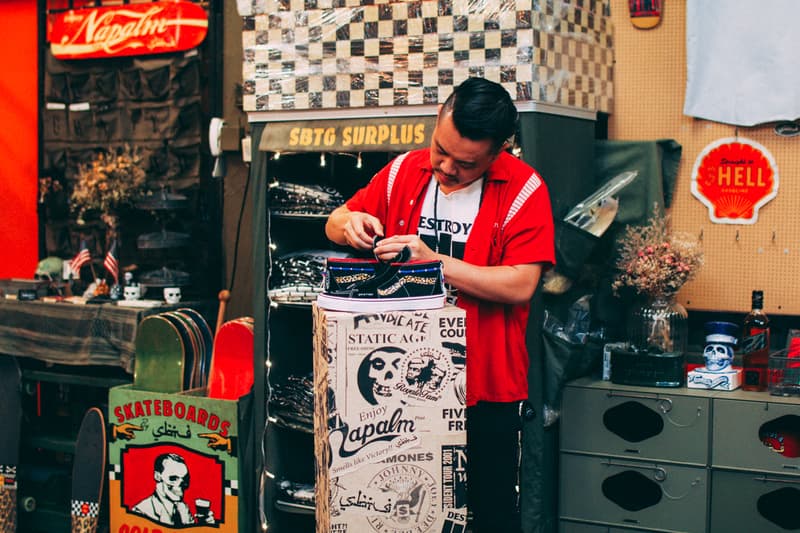 6 of 11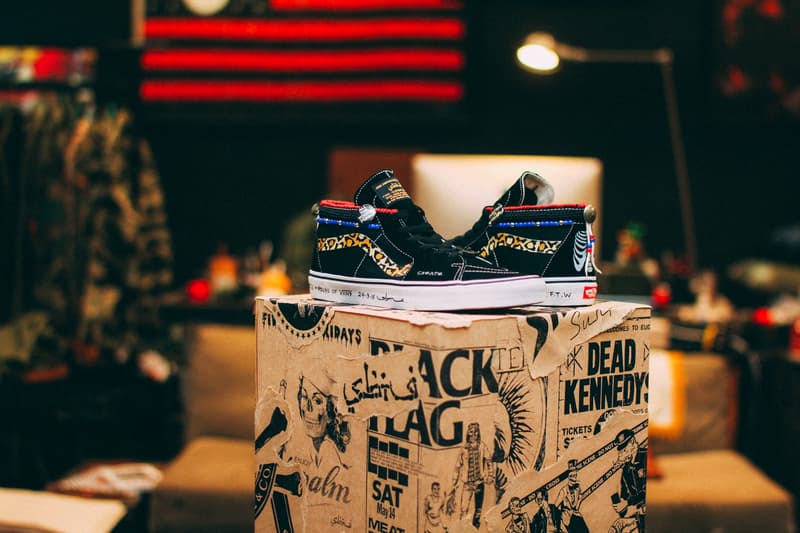 7 of 11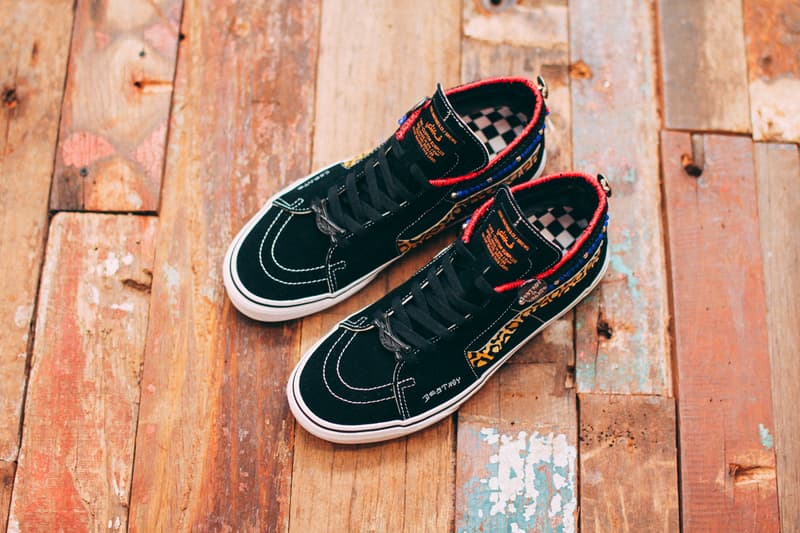 8 of 11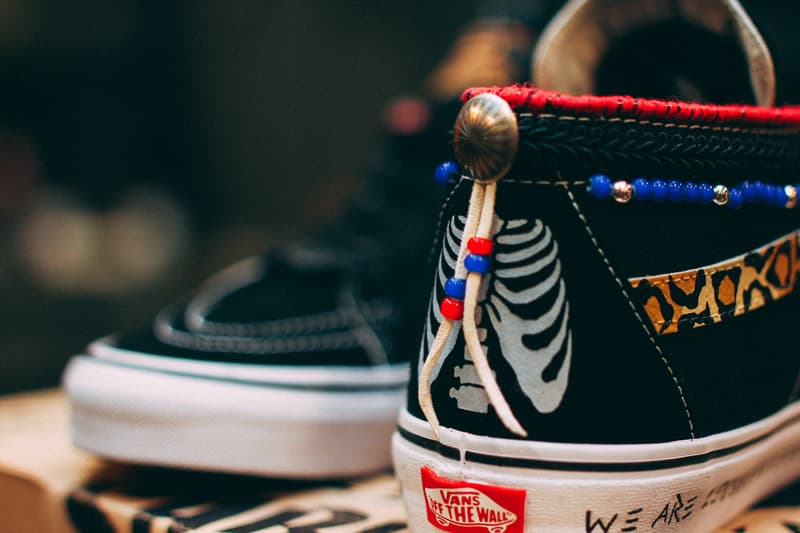 9 of 11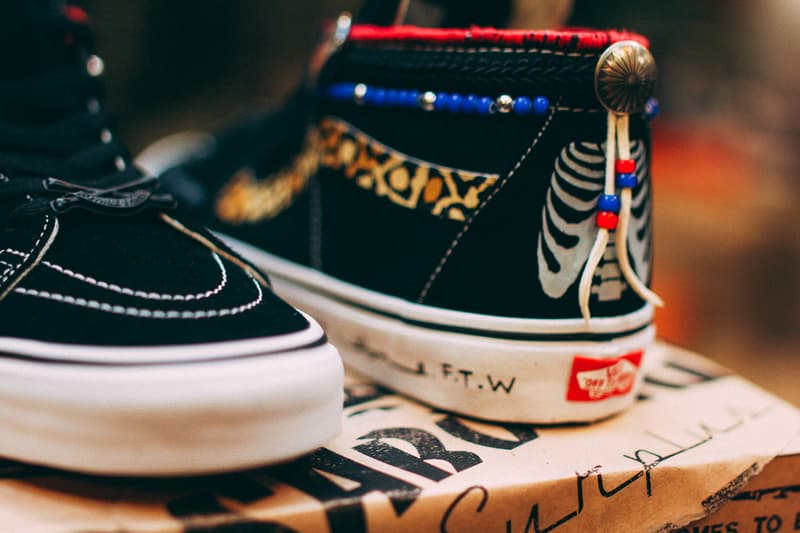 10 of 11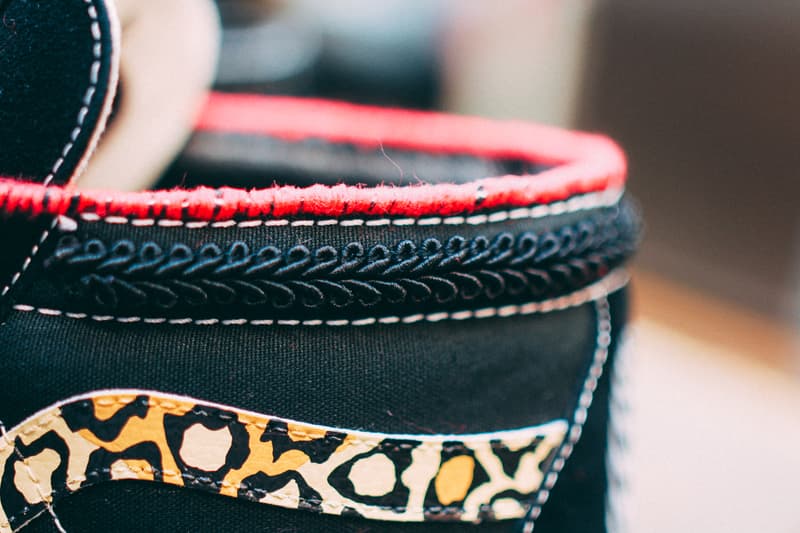 11 of 11
As House of Vans hits Singapore, SBTG, also known as Mark Ong, will be leading a paint and stencil workshop. SBTG will also present his very own "Big Pants Small Wheels" sneaker. The piece serves as an homage to the early '90s when skaters would cut their SK8 Hi's into mid-tops, affording them more mobility without compromising ankle protection. It was around this time that Ong first customized his own pair of sneakers, stepping his game a notch above the popular tendency to duct tape exposed sponge by sealing and stitching all around the sneaker. This history informs Ong's latest project, featuring a chopped ankle collar, sealed up with a hand stitch and embellished with braiding ribbon, conchos and white heart glass beads. The jazz stripe bears SBTG's signature hand-painted animal camouflage with the words 'Destroy to Create' printed on the sides. The sneaker is completed by SBTG's custom surplus label on the tongues. Pay a visit to 99 Beach Road in Singapore to attend the event and witness SBTG and his creations in person. Pre-order the "Big Pants Small Wheels" Sk8-Hi here for $333 USD.