The Story Behind Kendrick Lamar's 'To Pimp a Butterfly' Process
Revealed by Kamasi Washington.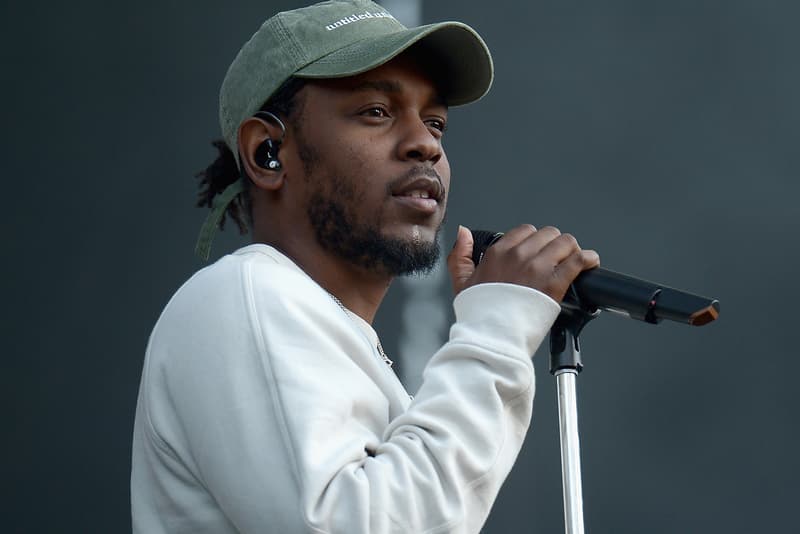 Another one of Kendrick Lamar's closest studio musicians has opened up about the creative process behind the Compton rapper's critically-acclaimed studio album To Pimp a Butterfly. Sitting down with Marc Maron for another installment of the renowned podcast WTF With Marc Maron, multi-talented virtuoso Kamasi Washington peeled back some of the curtain shrouding Kendrick Lamar's studio-work. Specifically, Washington opens up about what went down when Kendrick was crafting TPAB and how he approached songs:
"At first I was just supposed to work on 'Mortal Man,' but everytime they played the record, someone would be, like, 'Oh, you should put something on this too! And that, and that." He says he was impressed Kendrick was "so hands on"; he describes writing piano parts while Kendrick sat on the couch watching. "It wasn't a vibe of like, 'Let me make sure you don't do anything I don't want you to do.' It was, 'I'm just curious to see how this process works.' Most artists you don't even meet them. … And then I would see him do superhuman stuff. One day, [producer] Terrence [Martin] brought in a new beat, and I saw Kendrick just create a whole song while he was hearing it for the first time. And it felt like a complete song."
Besides his collaborative efforts alongside Kendrick Lamar, Kamasi Washington also spoke at-length about his own acclaimed music, influences, modern jazz and more. You can listen to his entire interview with Marc Maron here. Recently, Kamasi Washington connected with Josef Leimberg for "Interstellar Universe." A new record with Kendrick Lamar surfaced earlier this week.