Vic Mensa Contemplated Suicide During a Bad Acid Trip
"I was in the studio with some of my friends and we did acid and we started buggin' out, somehow things just took a really negative turn. I just felt really low and at the bottom of it, and I was on the ground trying to sink into the floor."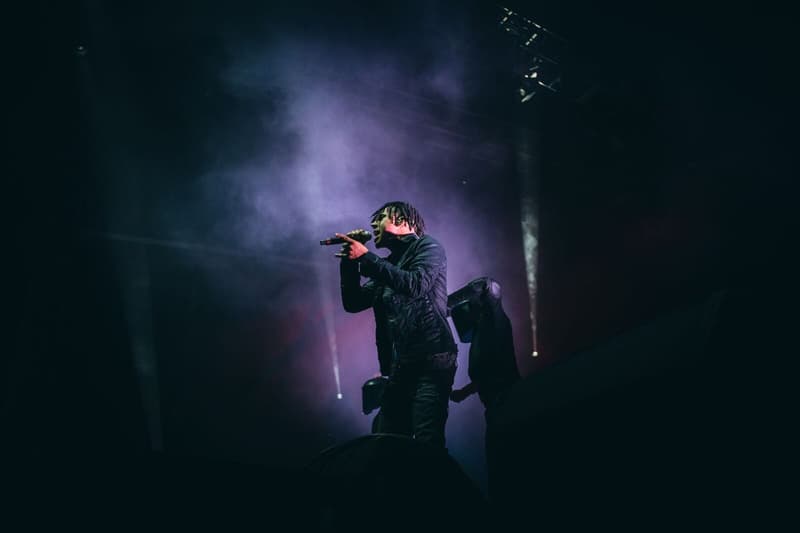 Vic Mensa was at an incredibly low point a couple years ago. As the Roc Nation rapper tells Phoenix New Times for a new interview, he seriously contemplated suicide during one particularly bad acid trip. Describing the backstory behind the "There's Alot Going On" lyrics, "I did acid in the studio one day and almost killed myself," Vic Mensa tells writer/journalist Steve Jozef:
"So what happened there was, I was in a point of time since probably 2013 where I jumped from drug to drug as, like, a creative crutch. It was really like a handicap, but I got to a point where I just felt like I needed drugs to write, to be creative, and thought it was psychedelic drugs. I did too much mushrooms, to the point where I couldn't even do it anymore, I would just have a bad trip. So this was sometime after that. But I was in the studio with some of my friends and we did acid and we started buggin' out, somehow things just took a really negative turn. I just felt really low and at the bottom of it, and I was on the ground trying to sink into the floor. Then I went outside and I went to my car. It was near Halloween and I had this toy pistol in my trunk, it was part of my costume. And I'm just glad it wasn't a real pistol. I was just thinking about bridges and all that suicidal shit. It scarred me for a while. I was definitely dealing with that bad trip for at least a year."
During the media campaign for his most recent project There's Alot Going On, Vic Mensa has been vocal about various internal struggles he's dealt with in recent years. Judging by what he's said in his 2016 interviews, he certainly has no problem opening up about some very serious personal issues.