Vic Mensa Calls Jay Z's New Music "Fresh as F*ck"
The Chicago rapper approves of Hov's next releases.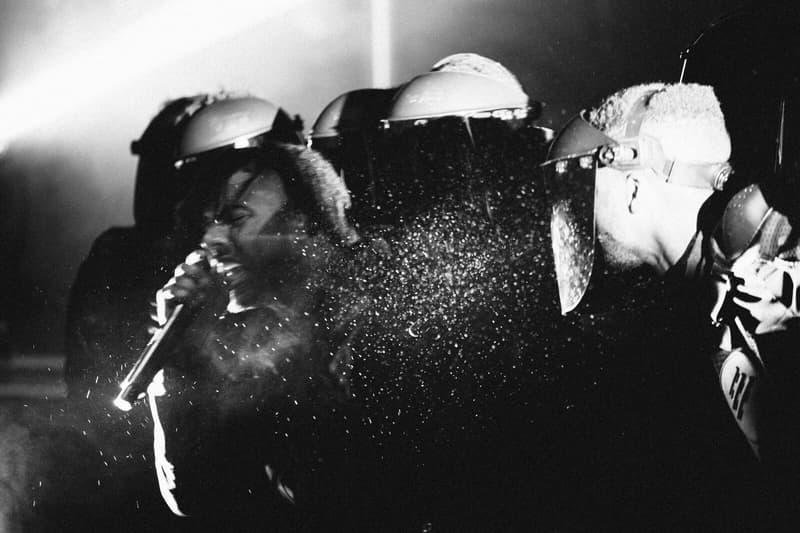 During a recent interview from the beginning of this month, Vic Mensa spoke on a particularly terrifying acid trip. For another brand new feature for Rap-Up, the Roc Nation rapper is revealing some more information about his forthcoming debut album and Jay Z's next round of releases. Speaking to the outlet, Vic Mensa has the following to say regarding Hov's new sounds:
"I've heard a little bit of some Hov shit and it's fresh as fuck, but I can't say anything about anything else… Hov and Beyoncé are people that I've seen, on mad occasions, just be real cool to people that they don't know… Beyoncé has that queen personality where she makes people feel comfortable. Well, I mean, she probably makes people feel mad uncomfortable because they're super fans, but she's super cool to people that I've seen her interact with and she always has been really nice to me."
Regarding his own new project, Vic Mensa tells Rap-Up:
"Lyrically, the records that I have for my album take after subject matter and delivery of the song 'There's Alot Going On.' There's a lot of really personal stories and social context within them but it's more about me. It's really poignantly personal, very vulnerable, and real. I've got a record with The-Dream that's crazy. Rivers Cuomo from Weezer. It's off-the-wall and unexpected. There's Mike Dean production. Me production. A lot of me production."
You can find out more about Vic Mensa's upcoming LP here, as well as some new music here.