Nike Pens Letter Back to Kobe Bryant on Behalf of the Game of Basketball
1 More Game!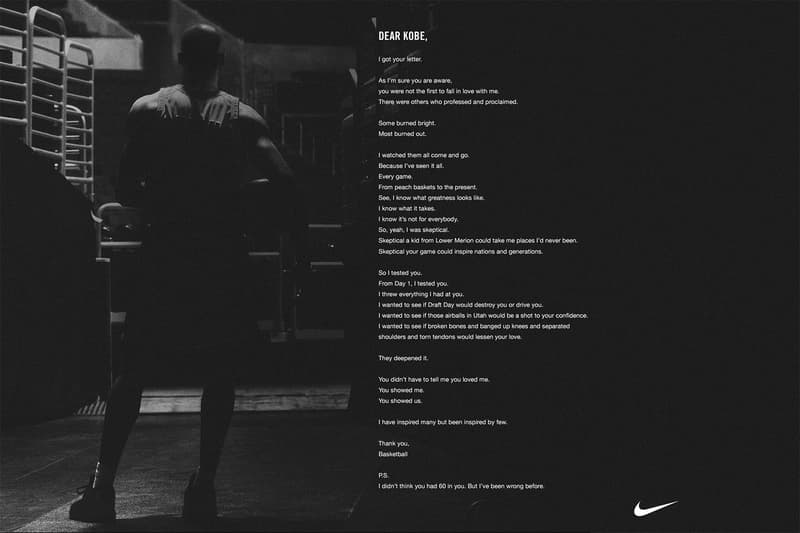 It all started with a farewell letter from Kobe Bryant to announce his retirement from the game. That led to Bryant's "Farewell Tour" which ended in 60 points against the Utah Jazz in his final game, ending it in supreme Kobe fashion. Nonetheless, nothing will be the same without the Black Mamba and many will have to face that during the upcoming 2016-2017 NBA season.
During Bryant's exiting season and afterwards, many have showed appreciation for what he's done for the game of basketball. Now it's Nike's turn. The Swoosh has recently written a letter back to Kobe on behalf of the game of basketball. Mentioning his ups and his downs from injuries to record breaking moments, you won't forget that Kobe's love for the game transitioned into your own personal love for it on and off the hardwood.
Check out the letter in full above and let us know your thoughts.