It's Official: Raf Simons Is the New Chief Creative Officer of Calvin Klein
Raf is finally here.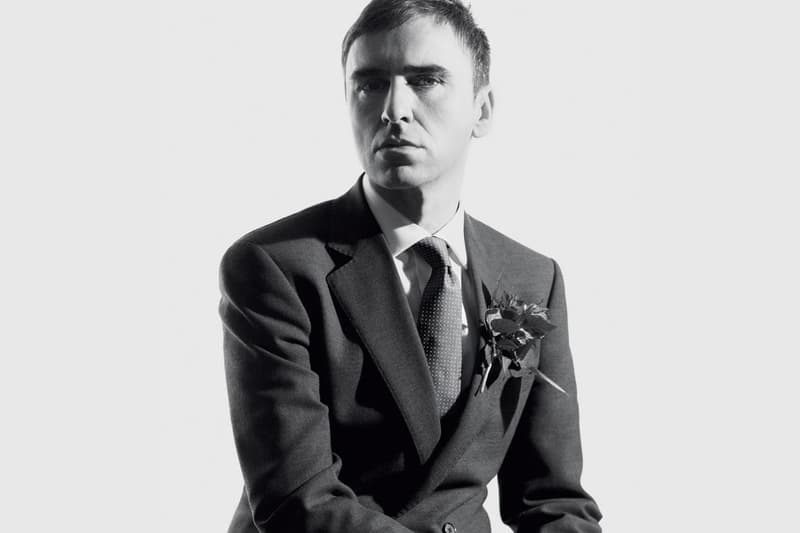 Raf Simons has finally been named the new chief creative officer Calvin Klein. The longstanding American fashion house took to its Facebook page to make the announcement, listing out his role at the wholly-owned subsidiary of PVH Corp., as well as the brand's new global strategy. Regarding his job duties, the post read:
Mr. Simons will lead the creative strategy of the Calvin Klein brand globally across the Calvin Klein Collection, Calvin Klein Platinum, Calvin Klein, Calvin Klein Jeans, Calvin Klein Underwear and Calvin Klein Home brands. As part of his role as Chief Creative Officer, Mr. Simons will oversee all aspects of Design, Global Marketing and Communications, and Visual Creative Services. Mr. Simons' first collections will debut for the Fall 2017 season.
This news comes just months after Calvin Klein announced its new global creative strategy, one that plans to unify all lines under one creative vision. "The arrival of Raf Simons as Chief Creative Officer signifies a momentous new chapter for Calvin Klein," said Steve Shiffman, CEO of Calvin Klein, Inc. "Not since Mr. Klein himself was at the company has it been led by one creative visionary, and I am confident that this decision will drive the Calvin Klein brand and have a significant impact on its future. Raf's exceptional contributions have shaped and modernized fashion as we see it today and, under his direction, Calvin Klein will further solidify its position as a leading global lifestyle brand."
CK also announced the hire of Pieter Mulier as creative director, reporting directly to Simons. "[He] will be responsible for executing Mr. Simons' creative and design vision for men's and women's ready to wear, as well as the bridge and better apparel lines and accessories."
Raf's first collection will debut for Fall 2017, and we can't wait.