Apple to Replace Gun Emoji With a Water Pistol
The change will come into effect in September.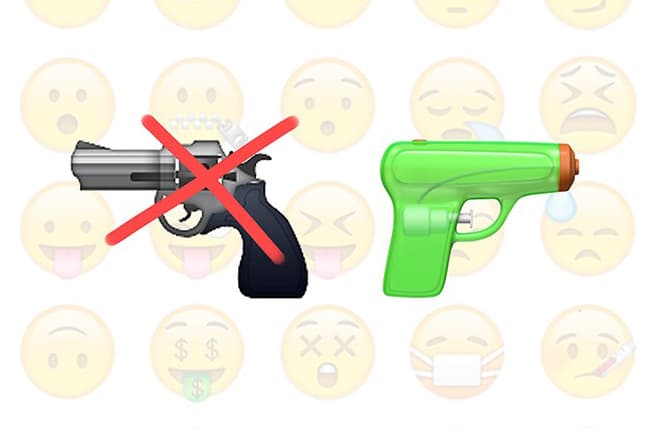 According to a recent report by CNN, Apple will be replacing the gun emoji with a green water pistol once iOS 10 launches in September. In light of growing concern over gun violence, and previous controversies involving gun and weapons emojis, the tech giant revealed it would be scrapping the emoji in the next software update for the iPhone and iPad. In March, a French court ruled that the gun emoji could "constitute a death threat," and later sentenced a man to three months in prison for sending it to his ex-girlfriend. In another incident, a 12-year-old girl was previously charged after allegedly making threats to her school using a gun, knife and bomb emoji in an Instagram post.
This isn't the only change to the emoji lineup come September, as a number of new and revamped emojis showing women doing stereotypically male jobs, female athletes, a pride flag, and family options for single parents will also be included in the new update.