Philippe Starck Is Set to Debut His Fragrance Line
Soon to launch at Nieman Marcus.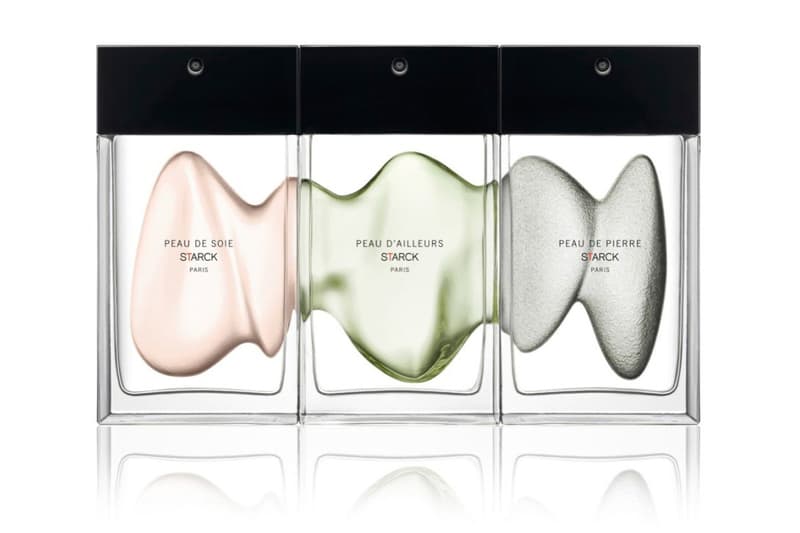 Acclaimed French designer Philippe Starck will soon be adding fragrances to the long list of products he's created. The collection will consist of three eu de toilettes that are set to debut at participating Nieman Marcus locations sometime next week — there's the 'Peau de Soie,' 'Peau de A'llieurs,' and the 'Peau de Pierre.' All are housed in a sleek bottle designed with a colored, abstract shape motif. Furthermore, the release has been made possible under Philippe Starck's deal with Perfumes y Diseño Group, which was completed sometime in September 2013.
"I'm a dreamer. Since I'm born, I've [felt like I'm] not in the real life, [like] I'm flying nonstop without limit. It's not very comfortable," Starck mentions about the inspiration behind Peau D'Ailleurs, or the scent of "elsewhere."
This is an interesting new foray for the renowned artist as he's entering an already crowded perfume market. With his name attached to the release however, the design and fashion community could respond well to the release. If anything, the elegant look of the bottles could be a determining factor for those who'll want to make the purchase.