Bill Nye Is Coming to Netflix to Save the World
Season two of 'Stranger Things' isn't all Netflix has on tap.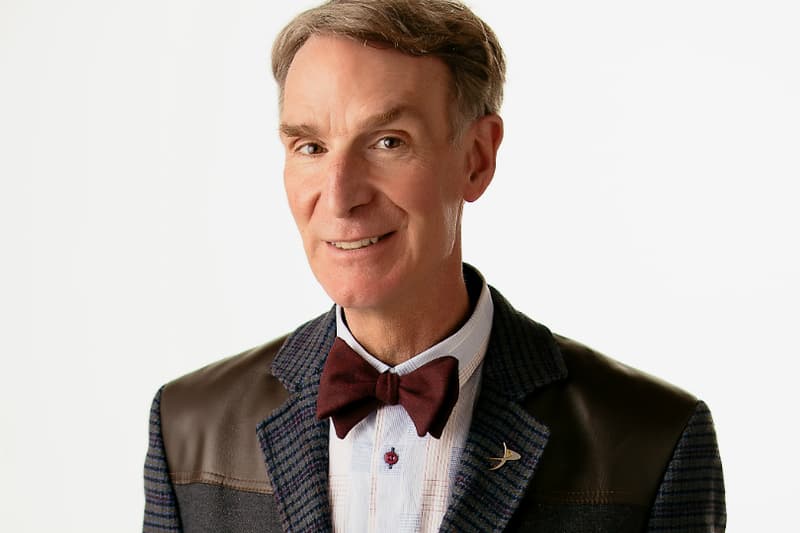 The world needs saving and Bill Nye is just the man for the job.
Fresh off its announcement that Stranger Things is coming back for a second season, Netflix has let another cat out of the bag: it's teamed up with Bill Nye for an upcoming talk show. Dubbed Bill Nye Saves The World, the upcoming series will see the iconic Science Guy exploring science's impact on politics, pop culture, and society as a whole and will feature a different topic for each episode as Nye looks to dispel myths and refute anti-scientific claims.
Saves The World will mark Nye's return to the small screen and the first time he's had his own show since Bill Nye the Science Guy concluded its five-season, 100-episode run in 1998. Said Nye of the upcoming show:
Since the start of the Science Guy show, I've been on a mission to change the world by getting people everywhere excited about the fundamental ideas in science. Today, I'm excited to be working with Netflix on a new show, where we'll discuss the complex scientific issues facing us today, with episodes on vaccinations, genetically modified foods and climate change. With the right science and good writing, we'll do our best to enlighten and entertain our audience. And, perhaps we'll change the world a little.
Though an exact premiere date has yet to be announced, Bill Nye Saves The World is set to debut sometime in 2017.