The Samsung Serif TV Blends Seamlessly With Fredrik Risvik's Refined Design Aesthetic
Discussing the importance of curation and how the versatility of the Samsung Serif TV makes it the perfect addition to his apartment.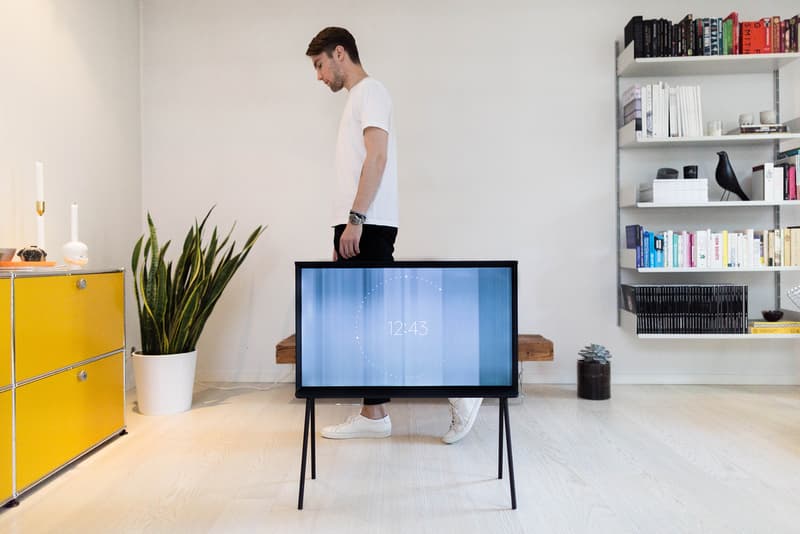 Known for his polished Scandinavian sense of design, Fredrik Risvik has built a following with the way he displays apparel and objects in the world around him. Whether it's a skate deck, a new pair of sneakers, or magazines on a table, Fredrik creates ways to make it all look aesthetically robust through the lens of clean, bright photography. To many around the world, his aesthetic represents a lifestyle worthy of emulation.
When careful curation is built into your world like it is for Fredrik, it takes a great deal of consideration to add new objects to your space. For part two of our series that takes a look inside a modern day creative's environment, we hooked Fredrik up with the new Serif TV in Medium to see how he would incorporate it into his home. The Serif is a cutting-edge FHD TV that is as much about becoming a part of your space as it is about delivering an engaging viewing experience through features such as Bluetooth pairing and screen mirroring. Filling the gap between technology and furniture, the TV's design, with a frame that also functions as a shelf, allows it to become a part of its surroundings in ways that other electronics can't.
Design enthusiasts like Fredrik place a great deal of importance on an object's impact to their surroundings. The Serif TV is not only a statement in terms of its look, but its versatility allows it to easily move within its surroundings to become both a conspicuous display for work or the center of attention when hanging out with friends. Watch our interview with Fredrik to hear about his principles of design firsthand and to see how he integrates the TV into his world. For more information on the Serif TV, visit its official website.