Chris Gibbs Expands on How Tuesday Girlfriend Is Bringing "Fun" Back Into Streetwear
Founder Darren Vongphakdy also mentions that Tyler, the Creator's Golf Wang brand is an inspiration.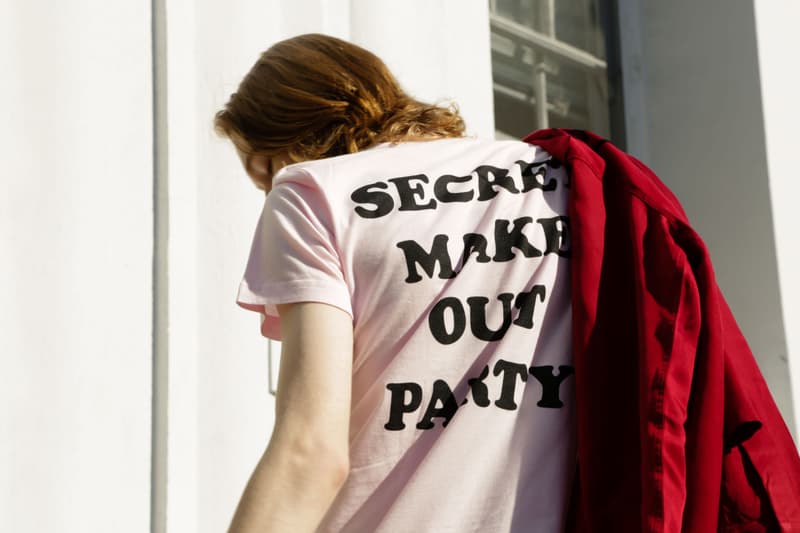 Complex recently talked to Chris Gibbs of Union Los Angeles and Tuesday Girlfriend's founder Darren Vongphakdy about how the independent brand is injecting back more fun into streetwear. While streetwear will always have its run of brash forms of messages through design, TG on the other hand aims to pave a more uplifting lane.
"A lot of streetwear is very aggressive and kind of literally street and this was kind of the opposite of that, which I really liked," Union Los Angeles owner Chris Gibbs tells Complex. "A breath of fresh air. Not to say that aggressive is bad—I love a T-shirt that says 'Fuck You' just as much as the next guy—but it's a nice change from the norm."
Darren Vongphakdy also elaborates that much of the inspiration for his own brand comes from a certain Odd Future artist's label:
"Fun" is essential to the DNA of Tuesday Girlfriend; the brand's founder Darren Vongphakdy says Tyler, the Creator's Golf Wang brand is an inspiration to him. Not only does Golf Wang use similarly vibrant colors in its collection, but Vongphakdy says the rapper-designer reminds him to not take it too seriously. "Working with Tyler reminds me to have fun, give everything 100%, and that there are no rules to anything," he tells Complex.
Furthermore, Chris Gibbs mentions that a lot of TG sales come from people walking into Union looking for certain pieces, but will somehow discover the tees and end up buying them. He says that there's something very Los Angeles about the brand as well with its vibrant use of colors and party-centric messages. Some popular prints are "Secret Make Out Party," "Pray for Love," "Funk-N-Soul" and "Doin It!!!!"