Unpacking the Popularity of New Balance Sneakers in South Korea
A story that involves the Korean War, Steve Jobs, and hordes of teenage girls.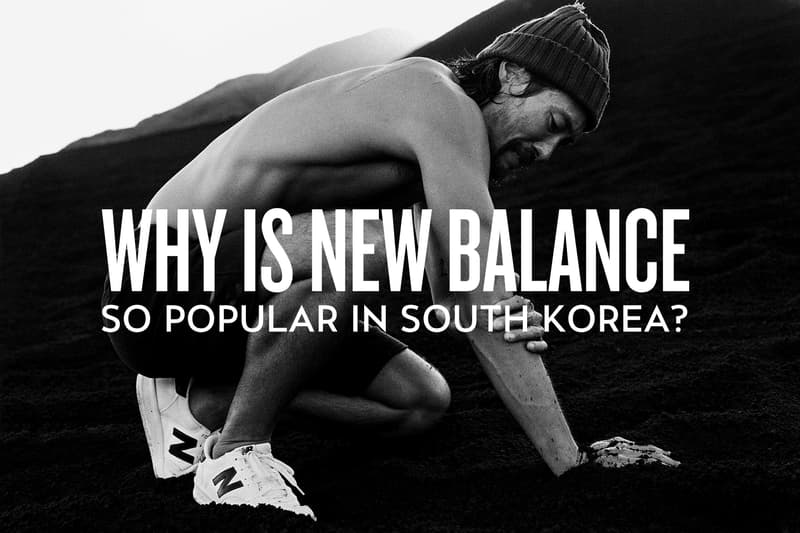 Step off the plane at Incheon Airport, board the airport express train into downtown Seoul, and disembark at Hongdae Station (or anywhere north of south of the Han River, for that matter) and the first thing that will strike you, apart from the proliferation of third-wave cafes and PC bangs, is the conspicuous number of passers-by pounding the pavement in N-branded sneakers, more than any Swooshes or Three Stripes. Largely a self-contained phenomenon, New Balance's cultural cache in South Korea is a fascinating case study of what happens in a perfect storm of timely marketing, brand associations, pop culture, national history and above all, unbridled consumerism.
A unique market by any measure, South Korea's ethnic homogeneity (99 percent of the population are ethnically Korean) makes it an incredibly trend-sensitive country. South Korea's relative lack of religious and cultural differentiation, when combined with a highly wired population (90 percent of South Koreans are connected to the Internet) and the overwhelming domestic popularity of K-dramas, K-pop, and the celebrity culture that follows, all contribute to flash-in-the-pan trends that engulf the entire country at once. Therefore, the question is not becoming the most hyped brand of the moment, but maintaining that hype over years and years, which New Balance has done with aplomb — the brand has experienced sustained growth, ballooning its sales from 165 billion won ($142.8 million USD) in 2010, to a staggering 450 billion won ($427.5 million USD) in 2014.
How has New Balance, a 110-year-old heritage company from Boston, managed to insert itself so completely into the South Korean psyche? We talked to three industry insiders to dissect the popularity of the sneaker brand, what other brands can learn about celebrity endorsement, and what New Balance must do to maintain its hype going into the future.
What makes New Balance especially popular in South Korea?
Ben Kwon, Former New Balance APAC Merchandising Manager: New Balance's popularity in South Korea began to gain momentum around 2009, after its local business finally shifted from a direct distributor model to a wholesale distributor model. The understanding of the local market was crucial in positioning the brand for success, and the insight and experience that the new wholesale distributor brought was necessary for the brand to succeed in South Korea. Also, I believe key demographics were targeted for retail growth, which included local celebrities. However, it was the female teenager market that took hold of the brand and made it into the sneaker juggernaut during that time around 2010.
In hindsight, these two groups were the firestarters needed to bring New Balance's popularity to the forefront. Celebs made these shoes exclusive and expensive, first appearing on the feet of some top fashion individuals (popular local fashion girl Jain Song would pair the chunky grey Made in USA M993 with feminine elements) and eventually making its way through the Korean celeb scene. Big local stars such as Hyun Bin and Yoon Ju Jang would be some of the most influential.
This led to the spilling over into the female teenager market (through typical media sources such as K-drama and K-pop), and the timing was impeccable. This demographic of young females were looking for something other than the already oversaturated adidas Superstar and Nike Dunks popular at the time (where cupsole models experienced a monumental amount of growth before New Balance) and the New Balance M574 fit the bill. It was at a lower price point than the Made In USA M993 ($90 USD versus $250 USD) that the celebs were wearing. It was also available in the same classic NB grey — a great point of differentiation at the time.
Finally, the word on the street was that New Balance shoes were super comfortable and made you look taller. This was huge, and the teenage girls' market went crazy over these shoes, which basically set the trend as South Korea's top selling sneaker at that time. Yes, it sounds silly, but that's exactly what popular trends are — silly, non-scientific, part luck, part research-driven phenomena that make no sense at the time, but make all the sense in the world in hindsight.
James Lee, New Balance Footwear Designer: I think it's a combination of a few things. Products tend to blow up when they're seen on Korean celebrities. I believe that was a signifcant influencer in sparking New Balance's popularity in Korea. Also, there's an interesting relationship between New Balance's popularity and the celebrity status of Steve Jobs. It's known that his footwear of choice was the grey New Balance 992 and I think this was a significant cosign in Korea. There were multiple conversations I've had with relatives in Korea, where New Balance and Steve Jobs were mentioned in the same sentence. Additionally, all age groups embrace New Balance — everyone from your sneakerhead friends that want exclusive models to your uncles and grandfathers that need functional orthopedic support. This versatility, laced with the brand's strong and consistent heritage, makes for timeless product.
New Balance identifies as a strongly American brand. Why do you think South Korea has embraced it so willingly?
Ben Kwon: South Korea's modern history only spans about 50 years, since the time after the Korean War. In about five decades, the country has developed quickly, taking strides forward economically and becoming the powerhouse of a nation that the world sees today. Along with the economic strides moving forward, the retail market matured exponentially, and today, consumers in South Korea are just as savvy as other developed countries.
With this maturation in taste, Koreans interested in fashion viewed brands in the context of history, passion, dedication and beautiful product. In New Balance's case, this concept of sneakers being made in a first-world country (the USA) is appealing, and it showed Korean consumers that sneakers are still considered premium and cerebral, rather than being mass produced in some huge factory in the developing world. This uniqueness definitely plays in the mind of today's hip  South Korean consumer, and the fact that New Balance continues to produce some of it's products in the U.S. is considered a respectable and amazing feat.
Also, Western influences are varied within Asia as well. For example, I believe South Korea has a stronger tie to American culture than, say, British or French culture. For instance, one of the largest group of foreigners in South Korea are Americans, perhaps due to American military bases and the long-standing relationship between the two countries since the Korean War. This interaction between an Asian country and U.S. culture is more likely to happen in South Korea than perhaps Hong Kong or China, due to their historical standing. Also, a majority of South Korean immigration happens to places such as the U.S., and in the past, family and friends living in the U.S. and visiting South Korea imported American culture to South Korea all the time — from Levi's jeans and Taster's Choice instant coffee in the '80s, to Reebok and Ralph Lauren Polo shirts and Chips Ahoy cookies in the '90s and so on. Exposure to U.S. brands is much deeper than other Asian countries (perhaps Japan would be an exception) and over time, the perception of them as being desirable has grown. There's a perceived value of higher quality, authenticity and uniqueness that comes with U.S. brands — think Apple, Nike and other popular U.S. brands in Korea that are doing well at this time.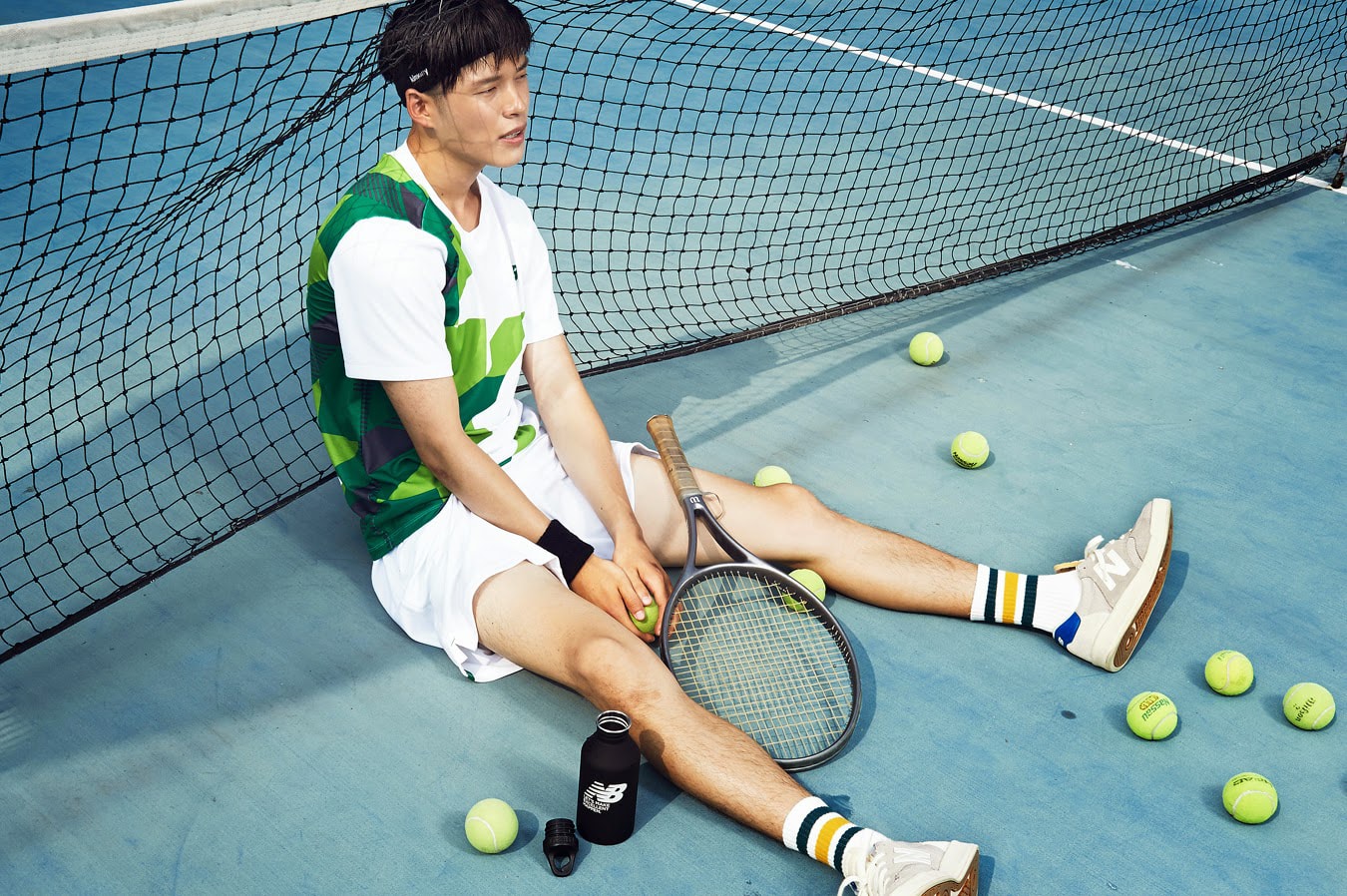 James Lee: Koreans have an eye for style and quality. Being known for their "Made in USA" and "Made in UK" programs, the perception of the quality of New Balance is very high. I specifically remember being a young kid in Korea and going shopping for clothes with my mom. One of the most memorable things about that time was when she would check tags on the clothes and let me know where it was made.
Seunghyuk Kang, founder of WORKSOUT STORE SEOUL: New Balance chose to focus their South Korea-specific marketing on the quality of their product. Given the Korean obsession over quality, this marketing approach succeeded beautifully. In addition, the 991 and the 992 were very popular like Jordan 6 and Jordan 11 because of Steve Jobs.
What do you think of footwear trends in South Korea?
Ben Kwon: Footwear trends were pretty simple back in the days for South Korea. In a nutshell, whatever was winning in Japan was assumed to be a winner in South Korea as well. However, today's footwear trends in South Korea are much more varied than in the past. This comes with the territory as Korean footwear consumers become more and more educated about brands and products — it's just natural that footwear tastes will continue to diversify amongst the retail market.
I think the next big thing is still lurking out there, but basically, it's all divided up within the cupsole or running-style silhouettes. We're seeing a continued acceptance of highly technical, performance-based footwear as fashionable (such as the adidas Boost and NMD) as well as more lifestyle footwear styles being used in sports (like the Nike Roshe). I believe that the play on performance themes will not be as dominant as it was in the past, and you'll see a greater emphasis on the brands exhibiting their focus on quality and comfort, as well as on minimalistic styling.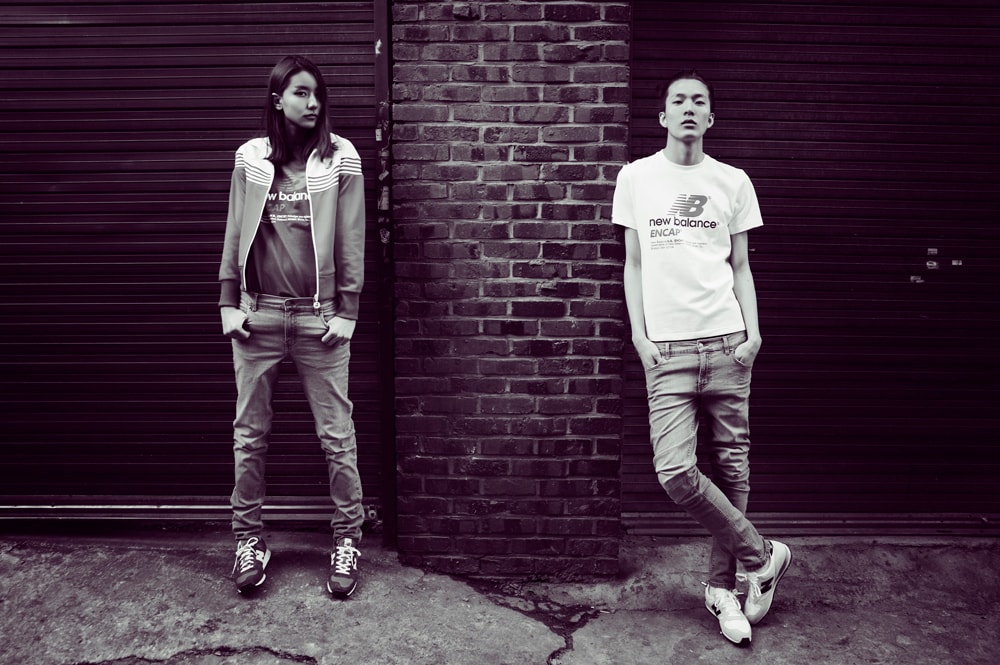 James Lee: Fast — trends come and go in the blink of an eye. Once a trend sticks in South Korea, the market fully embraces it and literally everyone can be seen wearing them on the streets. However, these trends can disappear overnight. There's really no other market in the world like it.
Seunghyuk Kang: adidas is leading the trend in South Korea's footwear culture in right now. I think this is happening in every country. South Korea footwear culture is very trendy and fast. People are starting to know what to buy and how to spend their money well.
Do you think people are getting tired of New Balance yet?
Ben Kwon: Personally, I don't think so. New Balance is still staying relevant by providing products that makes sense to the market. They also continue to partner with celebs and locally relevant assets to stay fresh and exciting as well, so it's always fun to see that kind of stuff as well. Also, sneakerheads are growing in numbers, and from what I know, the availability of outlets that now offer collectibles and special models are growing as well, compared to even just 10 years ago.
In South Korea, compared to the U.S., Japan and the UK, that whole world of collecting sneakers and trying to cop a pair of the latest Jordans was almost non-existent, except to a few of the underground collectors in Korea. However, the sneaker culture has definitely grown since then, and New Balance fits nicely in offering limited editions, special collabs and creating energy within the South Korean footwear market. As long as the brand continues to do a good job in differentiating its products, adding value to the retail market by offering footwear that makes sense, and bringing the heat with some cool and relevant marketing and collaborations, I think New Balance's welcome won't be worn out anytime soon.
James Lee: Hopefully not! Considering New Balance's strong heritage, I believe the brand will always resonate with the consumer that appreciates timeless product.
Seunghyuk Kang: Honestly, people have already gotten tired of New Balance. But of course, they have much potential to develop so I am looking forward to cooperating with them in the future.