These Are the Greatest Japanese Otaku Exports That Helped Shape Our Childhoods
A guide to the best anime, manga and tokusatsu examples to ever reach global shores.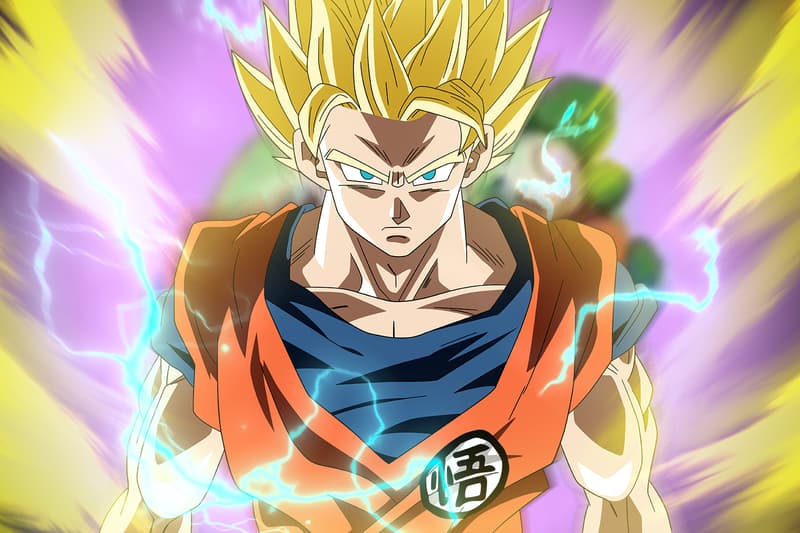 You've seen them; walking around Chinatown, sipping at their neighborhood bubble tea joints, hanging around the local arcade. Otakus. Its most common definition is that of a nerd, or someone with obsessive interests in things that tend to separate themselves from the norm of society. The most common otaku found surround themselves with comics, video games, anime shows and movies, along with tech, toys, audio/video equipment and–dare we say–even fashion. But how do these interests fair across the pond in western civilizations? Are these interests and an understanding of otaku culture translatable to foreign eyes and minds? Absolutely, and the proof is already found in lands as far as America, Europe, Australia and more.
So what has Japan exported to these countries, and what has been embraced to create a new generation of otaku all over the world? In the duration of Pokémon's current intercontinental dominance, we wanted to round up Japan's other greatest exports in terms of otaku icons, characters, titles and brands. Some are manga, some anime, some are live-action kaiju ("monsters"); all are equally nerdy, and all are pride and joys to Nippon, to which homebodies are so grateful and appreciative of while they seclude themselves from the pressures of the outside world.
The Dragon Ball Saga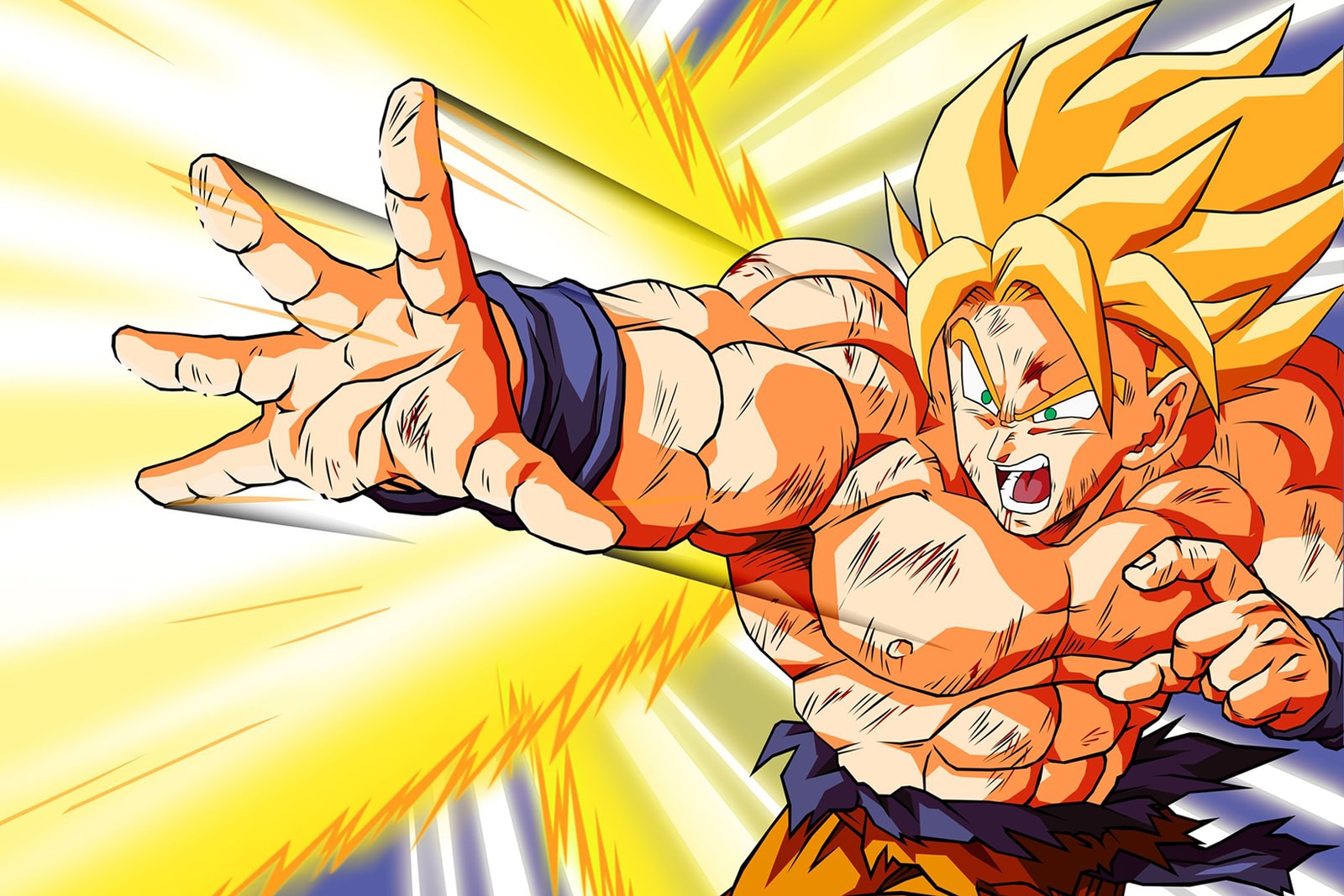 Every childhood Asian fanatic has at one point in time worshiped Goku and his crew of Saiyans. Originally appearing in the mid '80s in the weekly Shonen Jump Comics (think a newspaper-esque magazine for cartoons), Dragon Ball actually gathers a lot of influence from Chinese novel A Journey to the West, dating back to the Ming Dynasty. Much like the novel, Dragon Ball's protagonist is that of a monkey-tailed boy and his friends as they journey on adventures; DB's main plot is specifically in search of the seven mythical Dragon Balls that once collected grant its owner one wish. The saga spans decades and goes through multiple chapters like Kai, GT and most recently Super, but fans often agree that the series' first sequel Dragon Ball Z was the most compelling, due to its wide range of menacing enemies (Frieza, Cell and Broly quickly come to mind) and in-depth storyline. Throughout the years the series has seen many movies (successful or not), merchandise opportunities and collaborations with fashion brands; the sheer vastness of the series and its reach to the fans makes Dragon Ball one of the greatest Japanese exports ever.
Akira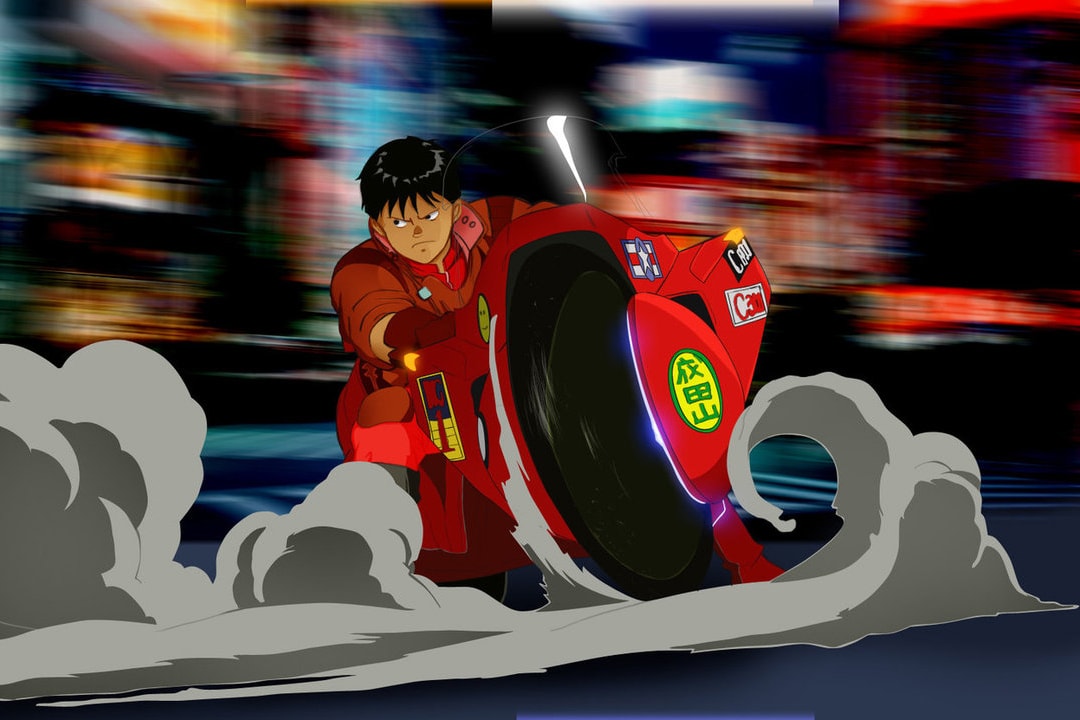 If you were to introduce anyone leaping into Japanese anime for the first time with one title and one title only, chances are you would choose Akira. What else could combine elements of sci-fi, action, horror and politics into a neatly packaged post-apocalyptic Neo-Tokyo cyberpunk epic? Created by manga artist Katsuhiro Otomo, Akira tells the tale of a government-controlled experiment gone wrong, after nuclear explosions initiate World War III on December 6, 1982. In summary, the series revolves around the antagonist Tetsuo, who runs into the Akira projects test subject Takashi, after battling rival gangs in the anti-government-ravished Tokyo with his biker gang leader Kaneda. The clash (and crash) with Takashi unhinges telekinetic powers within Tetsuo who becomes more powerful than even the government can handle. His transformation sets forth a path of fear and destruction across Japan that ultimately takes over his life, the lives of his past friends, and eventually the country. While the story was in-depth (more so in the manga than the truncated anime movie), the awe-inspiring visuals found in both formats has arguably set the bar for visual effects now commonly found in films, video games, television shows and even music videos, and more. And while it's not the only example of Japanese cyberpunk done right (Ghost in the Shell), it very well may be the finest.
Super Sentai/Mighty Morphin Power Rangers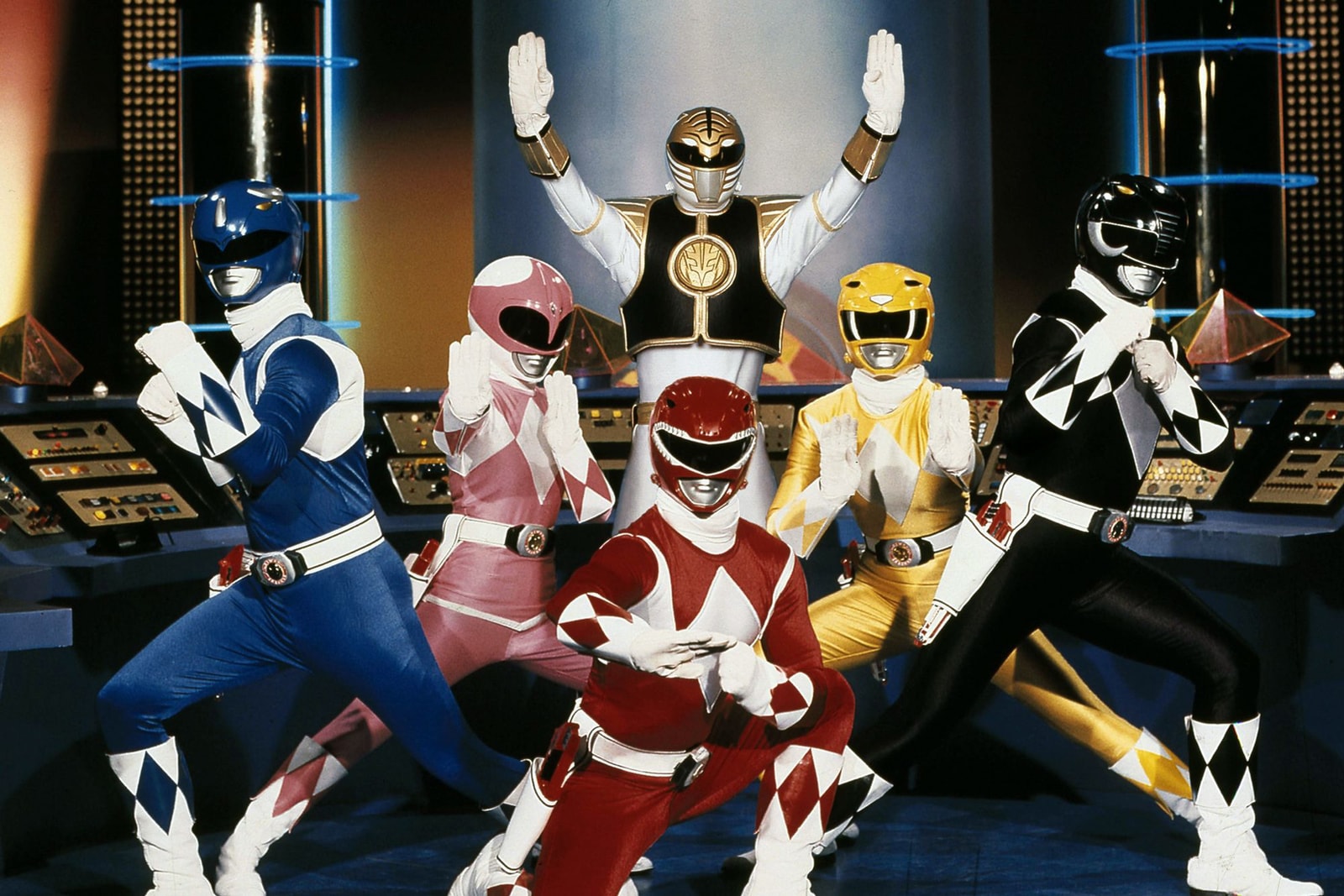 The former may not be commonplace, but the latter should strike a familiar chord with any child born within the mid '80s to early '90s. A form of tokusatsu entertainment–live-action superhero programs that utilize vibrant special effects and costumed monsters–Super Sentai ultimately reached the shores of America in the form of five teenagers Jason, Kimberly, Trini, Billy and Zach,followed closely by Tommy, who together formed the Power Rangers that fought intergalactic enemy Rita Repulsa and her crew of no good-nicks. After its widely successful regionalized run within the time slot of after-school children's programs, the Mighty Morphin Power Rangers started an influx of other tokusatsu programs all imported from Japan: Kamen Rider (domestically known as Masked Rider) and Denkou Choujin Gridman (Superhuman Samurai Syber Squad) to name a few. Present day, TMMPR is still within the hearts of all American otaku and has thus begun the ball rolling towards an official Power Rangers full-length reboot film, while fans were busy with unofficial projects as well.
Initial D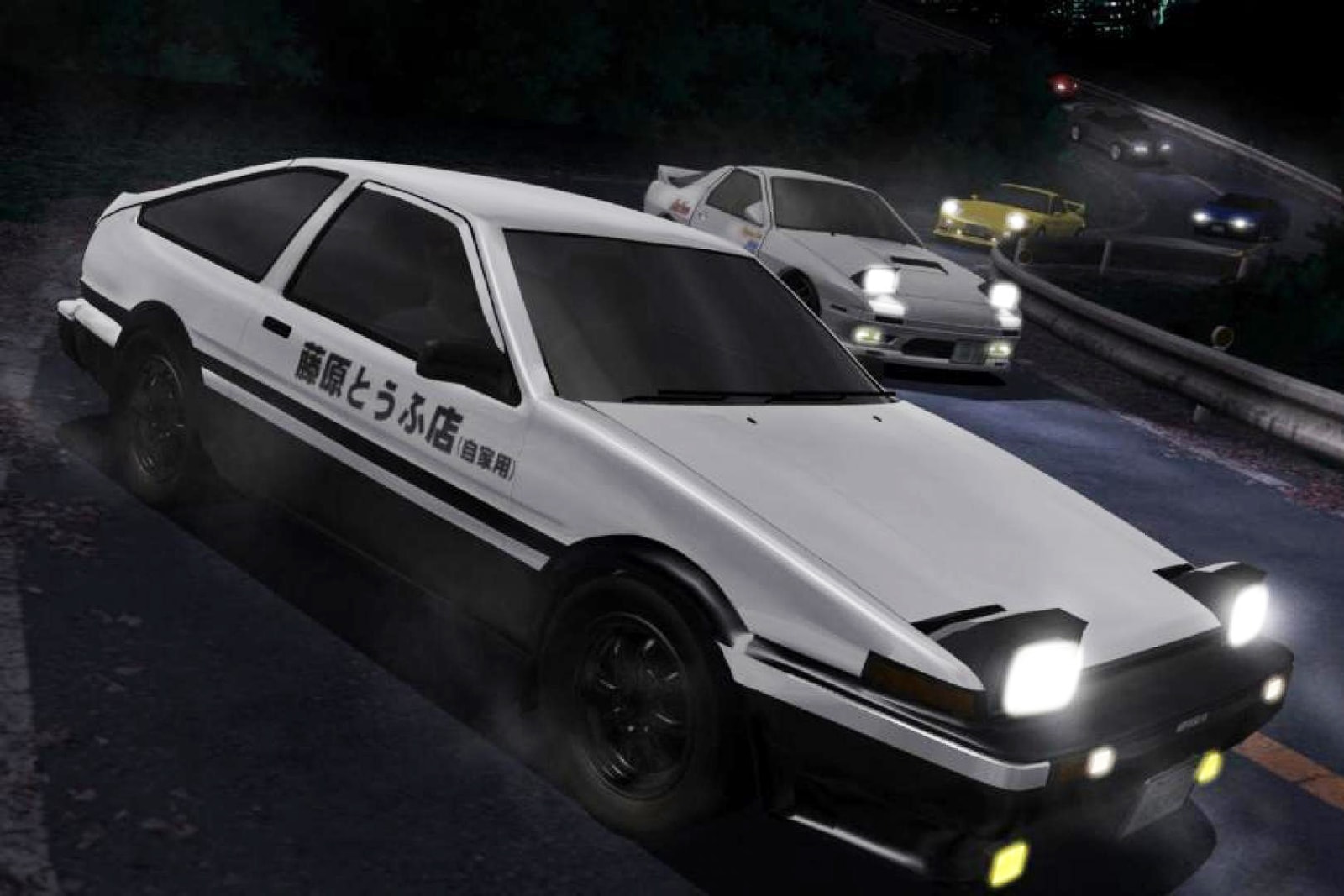 Initial D is an interesting addition–many of the submissions above are favorites that are, for the most part, unrelatable to fans, i.e. Power Rangers followers can't actually fight intergalactic monsters. Initial D fans can–and ultimately do–manifest their obsession of automotive modification and drift culture to their real lives. The story is inspiring; a local tofu shop owner's son Takumi Fujiwara is responsible of delivering the daily tofu to the peak of Mount Akina every morning. To his father's surprise, the son's delivery times shorten each morning, as Takumi becomes accustomed to the mountain, the car (Toyota's rear-wheel drive AE86 aka "the Hachiroku"), and inevitably how to race up and down the mountain as quickly as possible by drifting. As his techniques improve, the truth is revealed when Takumi discovers his father's racing past and the power within his Trueno, transforming him into the drift master throughout the Initial D series. Countless fans have thus recreated his famous AE86 and many claim the popularity of drifting to be attributed to the success of Initial D; movies like The Fast and the Furious: Tokyo Drift and the D1 Grand Prix drift competition are just two widely recognized examples.
Naruto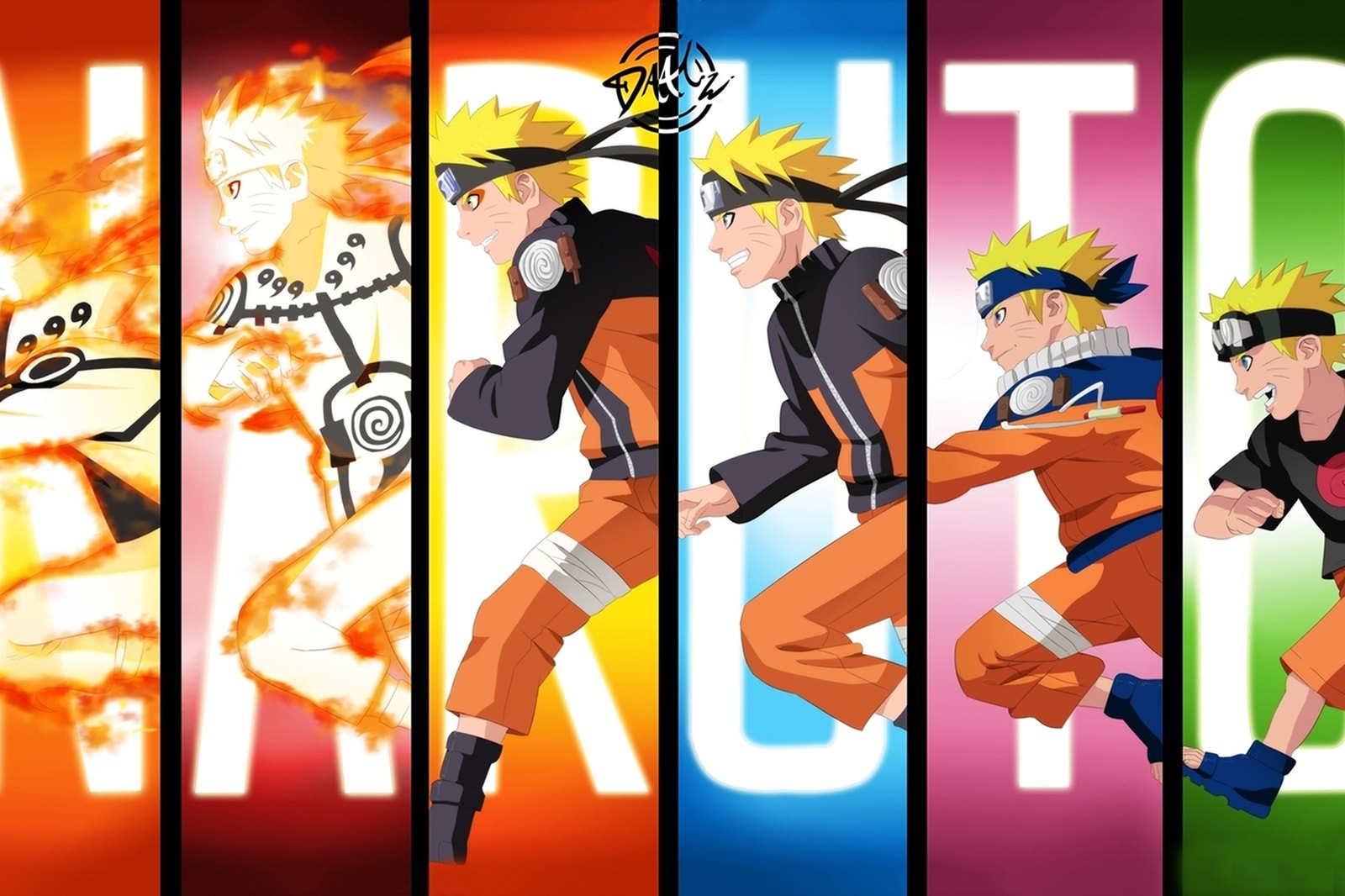 Naruto's success is directly attributed to the elements found within the series. The characters, mix of action and comedy, and an in-depth plot that is both engrossing as it is complex have made the series one of the most popular manga stories to ever come out of Japan, selling more than 220 million copies in total. Fans applaud and side with Naruto Uzumaki, whose dreams of becoming hokage (the head ninja of his village) is seen as an uphill battle amongst his peers and the competition. His guts trump his intellect, for when he applies and dedicates himself, his efforts truly shine–an underdog tale at its core. Today, we see Naruto's influence globally, transitioning from manga to adaptations in anime, video games, novels–dubbed Disney XD and Cartoon Network episodes–merchandising and much more. If you've ever seen the ubiquitous metallic plated headband with the swirl of the Naruto Shippuden Leaf Village on anyone, you know the young ninja has made his mark.
Neon Genesis Evangelion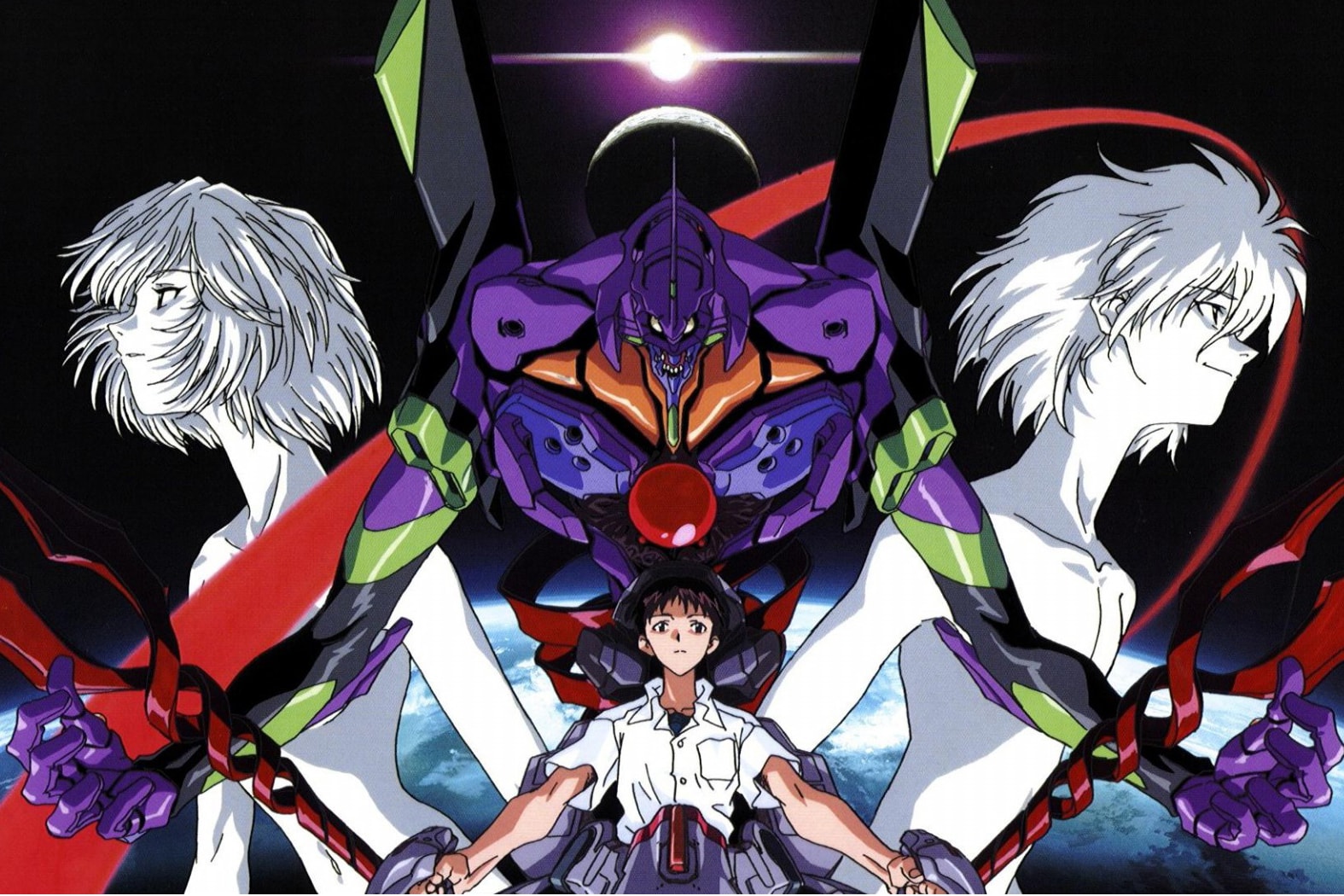 From fun and youthful ninja kids training, to giant mechs and existentialism: this is the world of Neon Genesis Evangelion. To summarize this series in a single paragraph would do no justice to the true meaning behind its storytelling, but needless to say its plot, characters and their in-depth involvement, overall themes and hidden meanings go well beyond your average anime. Directed by Hideaki Anno, the basic storyline involves NERV, a government organization that recruits young pilots for their gigantic Evangelion bio-machines to fight alien "Angels" and are thus led by Shinji Ikari, son of the director of NERV, Gendo Ikari. While what's apparent at the surface may seem like your average fair for anime and Japanese comic storylines, Evangelion trumps all when it comes to meaning and overtones, particularly its references to common themes found in religious groups ranging from Christianity, Judaism, Shintoism and Buddhism. The creator Hideaki Anno, during the production of NGE, battled bouts of depression and channeled his emotions mostly though his work, to which has thus received extremely high praise from the anime community and continues to be referenced to this day in pop culture.
Sailor Moon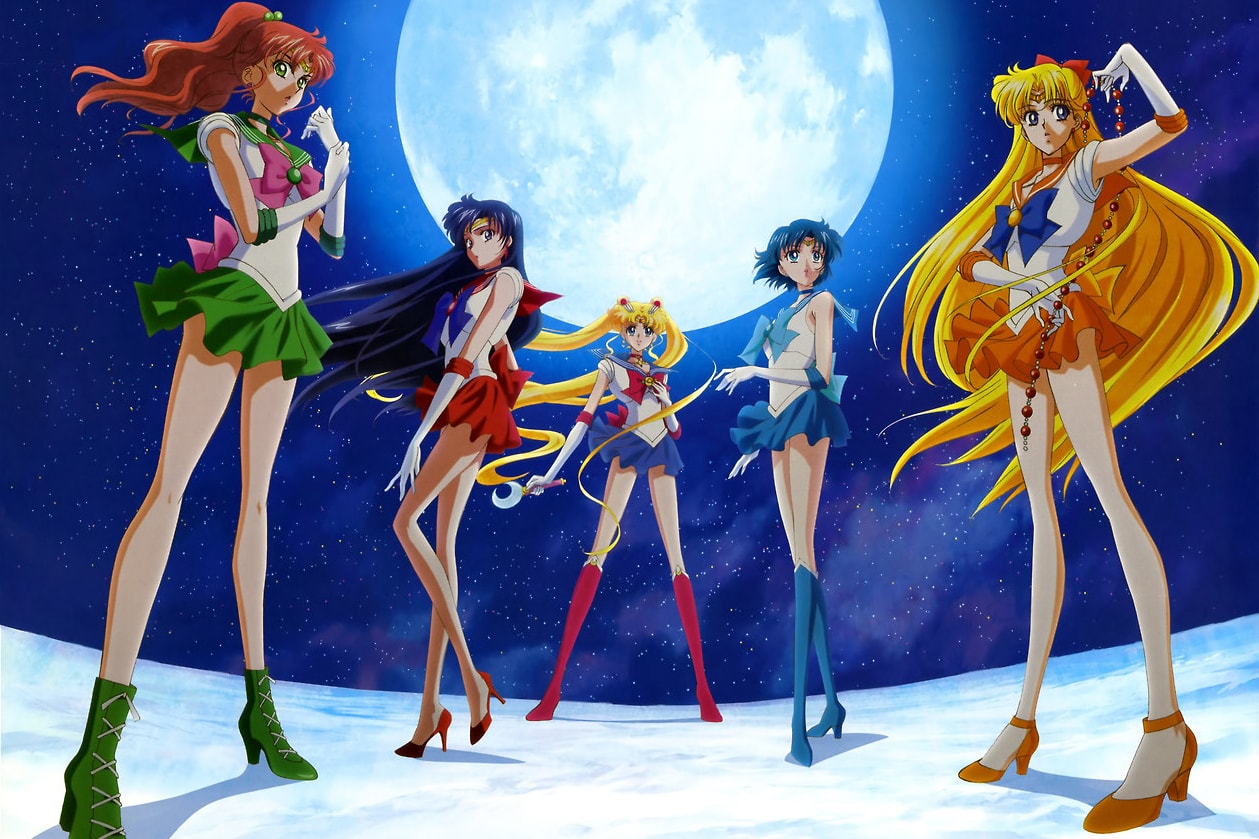 For every anime fanboy, there was also the equally obsessive fangirl. Their outlet of choice for animated pandemonium was Sailor Moon, the story of a middle school student-slash-princess Usagi Tsukino who after transformation awakens as Sailor Moon, leader of the Sailor Soldiers. Her posse, which includes Sailor Mercury, Sailor Mars, Sailor Jupiter and Sailor Venus, fight the forces of evil from as early as 1991 when the title was serialized for Nakayoshi manga magazine. Throughout their battles and adventures, Sailor Moon brought a new world of female empowerment to the eyes and ears of Japanese girls throughout the country and eventually across the globe, in a series that touted confidence, dedication, and self-worth as much as it did entertainment through comedy and action. The series is known widely as a pioneer to not only female-empowered animes and storytelling, but anime in general as Sailor Moon seemingly helped to transition Japanese manga out of niche comic shops and into mainstream book stores at the rise of its popularity in the mid to late '90s.
Astro Boy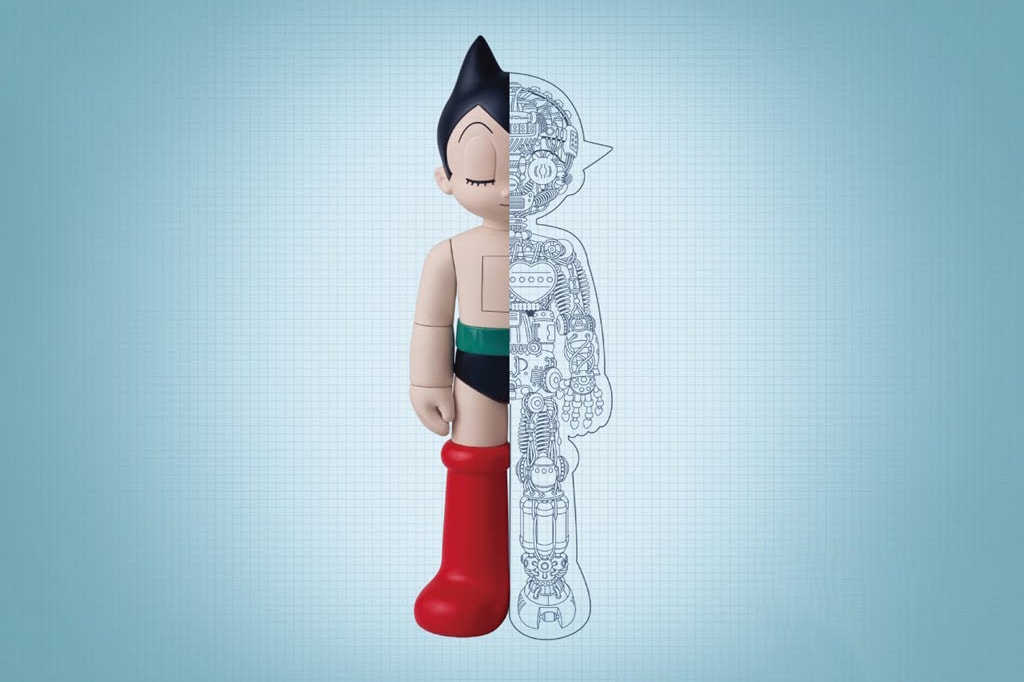 Astro Boy told the tale of a young android created by a doctor as a replacement for his deceased son. Once the doctor realized the void of his son's death could not be filled with an android replica, the robot was discarded and sold to a circus with cruel intentions. Later, Professor Ochanomizu would then adopt Astro for himself and develop him further to fight for the side of good against robot hating humans and wrongdoers. The adaptation of Astro Boy (originally known as Mighty Atom in Japan) not only brought upon the world the lovable character and his courageous storylines, but ushered in what would eventually be known as modern day anime since its television debut in 1963. As for influence on modern day pop culture, parallels are easily drawn to that of robotic children with powers and abilities–Mega Man would be the most obvious.
Studio Ghibli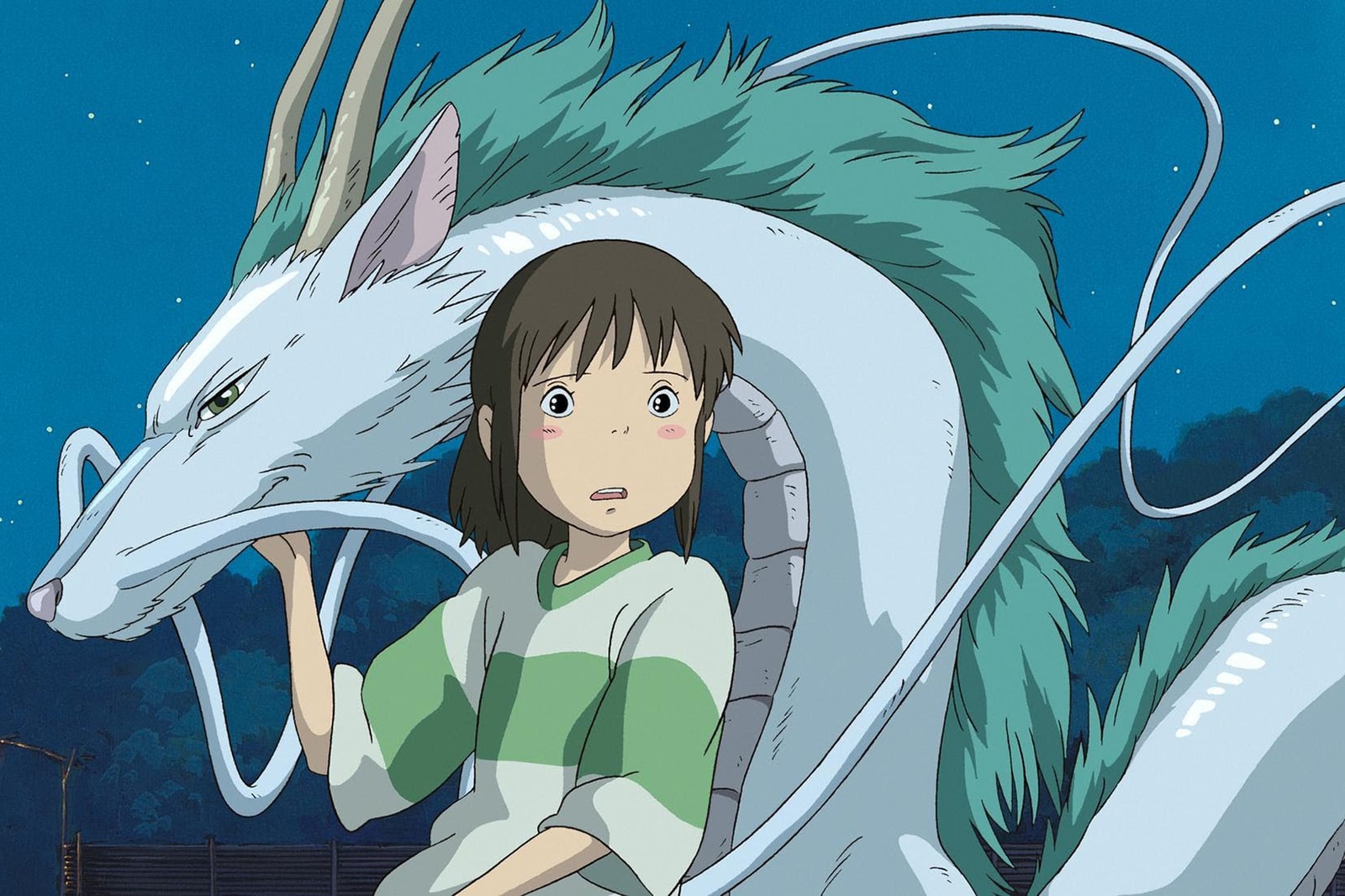 If you've never seen a production by Studio Ghibli, you simply have not experienced Japanese culture at its best. Comparable–and yet not at all–to the likeness of Disney, Studio Ghibli's founders Hayao Miyazaki, Toshio Suzuki, Isao Takahata, and Yasuyoshi Tokuma have helped create some of the world's most memorable and beloved animation films to ever grace theater screens. The imaginative stories, majestic characters, and their overall tales of wonder are recognized as some of the finest in storytelling and visual/aural masterpieces, and the gross numbers of sales speak for themselves. If you were to start somewhere, definitely check out Chihiro's tale in Spirited Away or the wood spirit of grand proportions Totoro from My Neighbor Totoro, but to be honest, like a true otaku, you'll need to watch them all.
Godzilla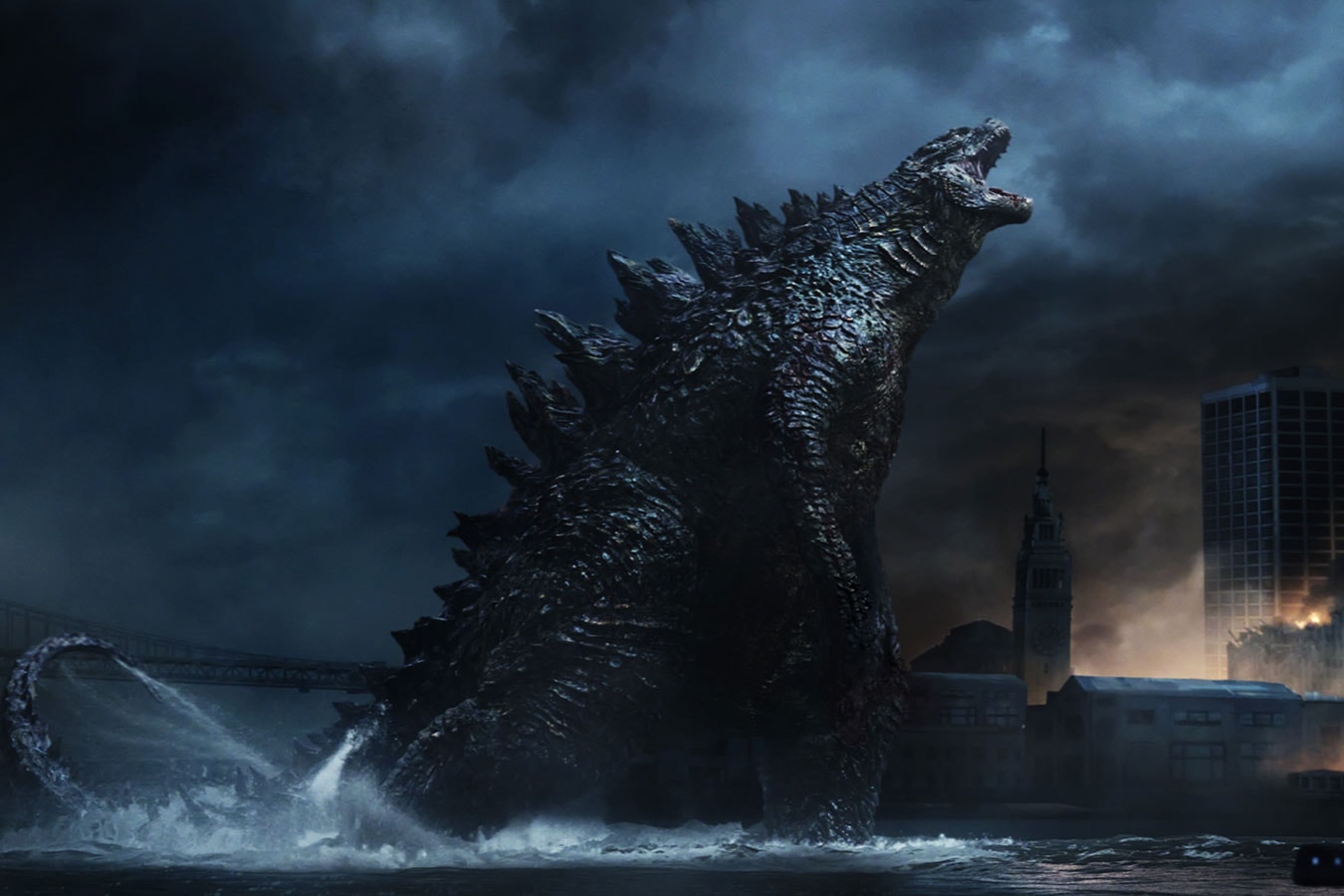 Translated directly from its original pronunciation of "Go-Jira" or "the Gorilla Whale," Godzilla has singlehandedly brought upon the world of mythical monsters and introduced the otaku realm of kaiju, or monsters within our midsts. The Japanese "King of the Monsters" is a living, (atomic) breathing metaphor for nuclear weapons and the aftermath that comes from it. When awoken from the ocean, Godzilla is often seen by thousands of fleeing Japanese as the lesser of two threats; while causing mass destruction in its path, the creature protects Japan from great devastation in equally large and menacing creatures, as well as human villains embodied as the JSDF of the Japan Self Defense Force. Throughout the decades following Godzilla's debut, the abomination has reached cult status amongst Japanese fans and global audiences to follow, cementing his name, likeliness, and even his distinctive roar in countless adaptations and sequels, appearances and references in video games such as Rampage!, and even a star on the Hollywood Walk of Fame.
Yu-Gi-Oh!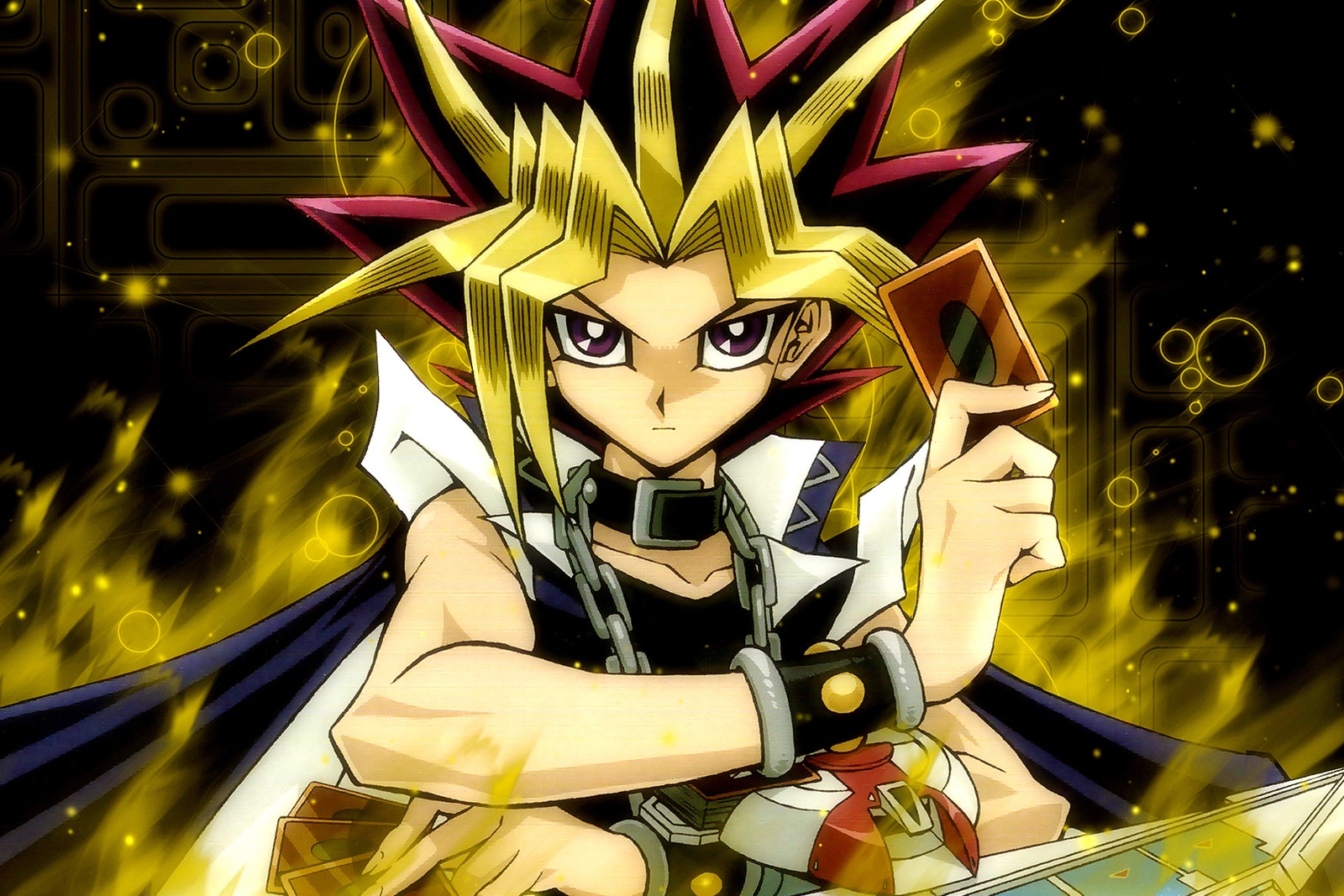 Last but certainly not least is Yu-Gi-Oh!, or the "Game King" as directly translated from Japanese. The story begins with Yugi Mutou, a boy bullied and picked on by his peers, until his talent of all things game allows him to solve the Millennium Puzzle, awakening within him a gambling alter-ego that thus sets him forth on a path to battle those with darkness in their hearts in a variety of risky games and challenges. The action, adventure and supernatural elements fair well with children in Japan and across the globe, but perhaps Yu-Gi-Oh!'s greatest gift to otaku-kind comes in the form of its merchandising, particularly its vast trading card game. Players from around the world gather at conventions and events to battle in Yu-Gi-Oh! competitions to one-up their fellow "Duel Monsters" players and crown themselves victorious. While yes, card games have been around since Magic: The Gathering, it's been argued that the Yu-Gi-Oh! franchise has the potential to cement itself into halls of global greatness–or at least the Guinness World Records as the Best Selling Trading Card Game in the World in 2009. Nevertheless, otaku around the globe are itching for more from Yu-Gi-Oh!, perhaps even as an augmented reality rival to Pokémon GO?