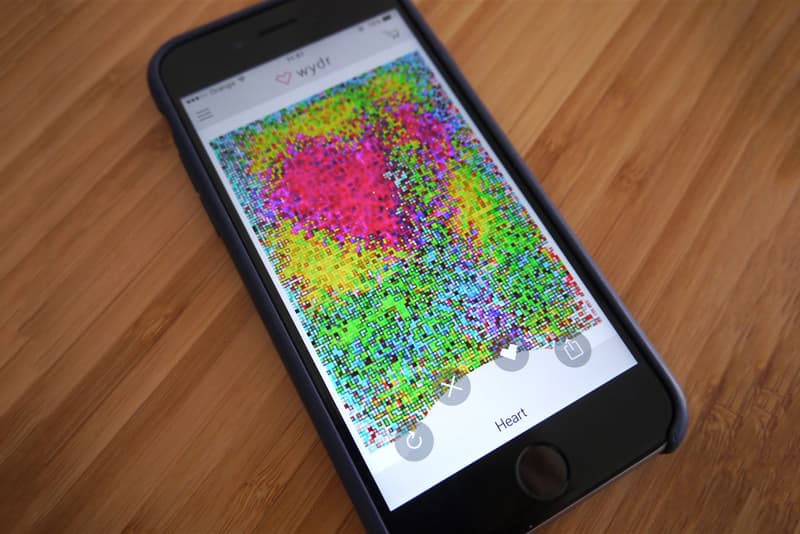 Wydr Is Like Tinder, but for Art
Buying and collecting art at the speed of swipe.
---
Wydr is a new app that lets users decide what kind of art they like with the swipe of their thumb. Think of it like Tinder, but for the art market. Users sift through artist's creations by swiping left to unlike, or right to like. The works can also be given a community popularity rating based on a scale of one-to-five hearts. This does away with the exclusivity of the art gallery as a space, while also streamlining the relationship between art and audience.
As far as users go, Wydr is still in its salad days: co-founder Matthias Dörner says that active users are in the five-digit stages, but first-time buyers are returning to the app around 40% of the time. That being said, the app does appeal to the casual art lover over the serious collector: the average purchase is valued at $430 USD; the return rate for purchases is below 3%. Dörner does concede that his app does appeal to those looking for smaller works of art—large-scale works are pricey and hard to convey on smartphone screens, after all—but that larger purchases are becoming more prevalent on the nascent platform.
Would you buy a painting at the speed of swipe or is a visit to the galleries still necessary? You can try the app out here and let us know what you think in the comments section.