How Have Social and Politically-Charged Themes Infiltrated Fashion's Landscape?
From UNDERCOVER to Gosha Rubchinskiy. What's the reason behind this lash out?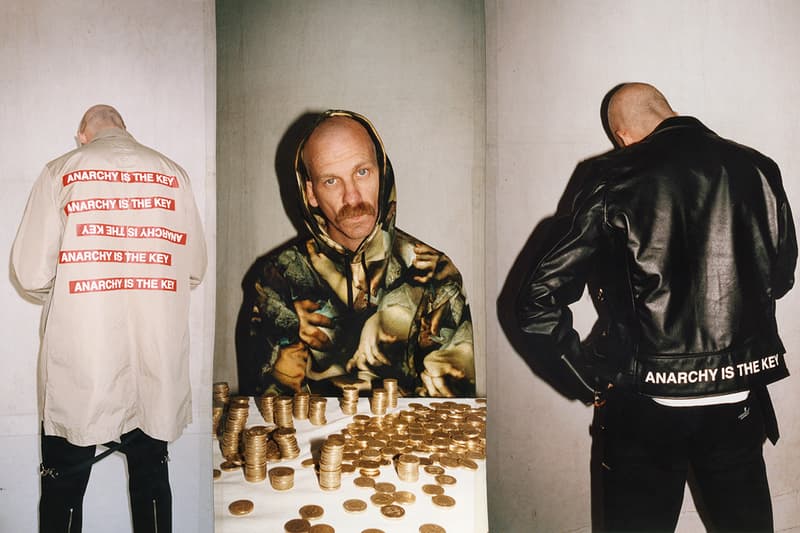 Ever since the late, great Bill Cunningham first submitted his initial celeb centric photo compilation to the New York Times way back in '78, has there been an interest in street style. With camera in hand, Cunningham rose to fashion journalistic supremacy with his own personal brand of sharp-shooting candids as he set a keen focus towards the fashion-laced metropolis of the "Big Apple."  Many years later, although in a manner parallel to that of the late legend, was a new breed of up-and-comers who burst out onto the scene bringing with them a new set of ideologies while keeping a close ear, and eye for that matter to the streets.
What exactly are the streets saying right now? With what has played out in the street corners at the recent slew of fashion weeks, was an air of rebellion, a certain angst lined with an outpouring of punk inspirations. In what may be seen as revolt to that of the modern day dandy, provocative tools by way of bold slogans, repurposed textiles, profuse distressing, and eccentric use of accessory items were called upon to deliver such a point. Politically-driven, slogan rich graphics lined tees and jackets, heavily frayed tops and denims teamed alongside shabby sneakers, while mismatched materials wittingly sewn together to create something distinctly unique — all pointing towards the defiant nonconformist.
---
1 of 10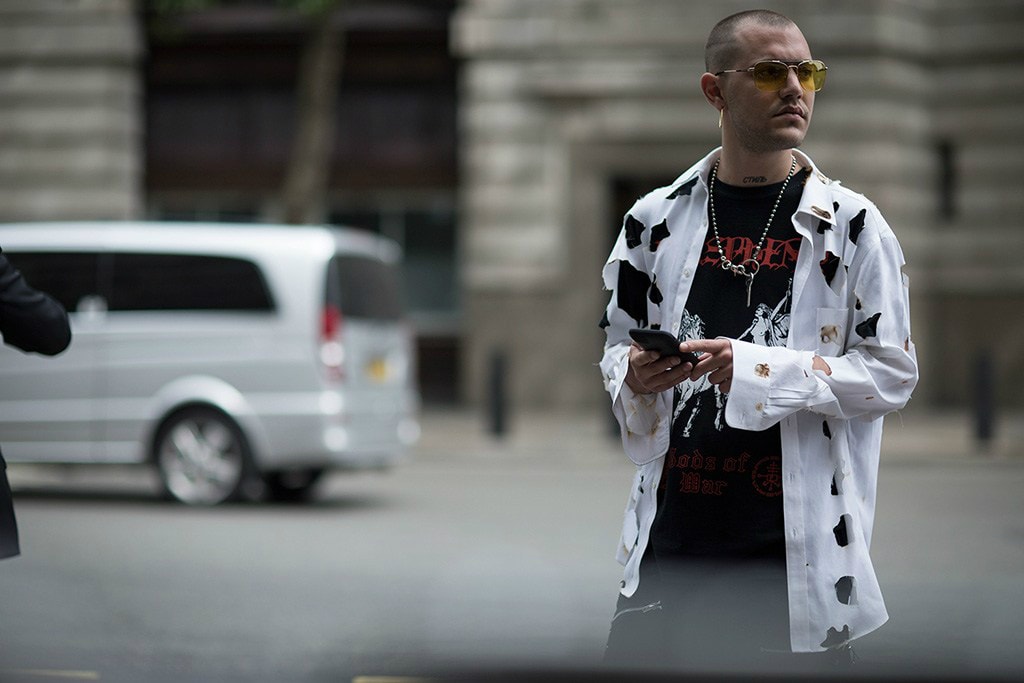 2 of 10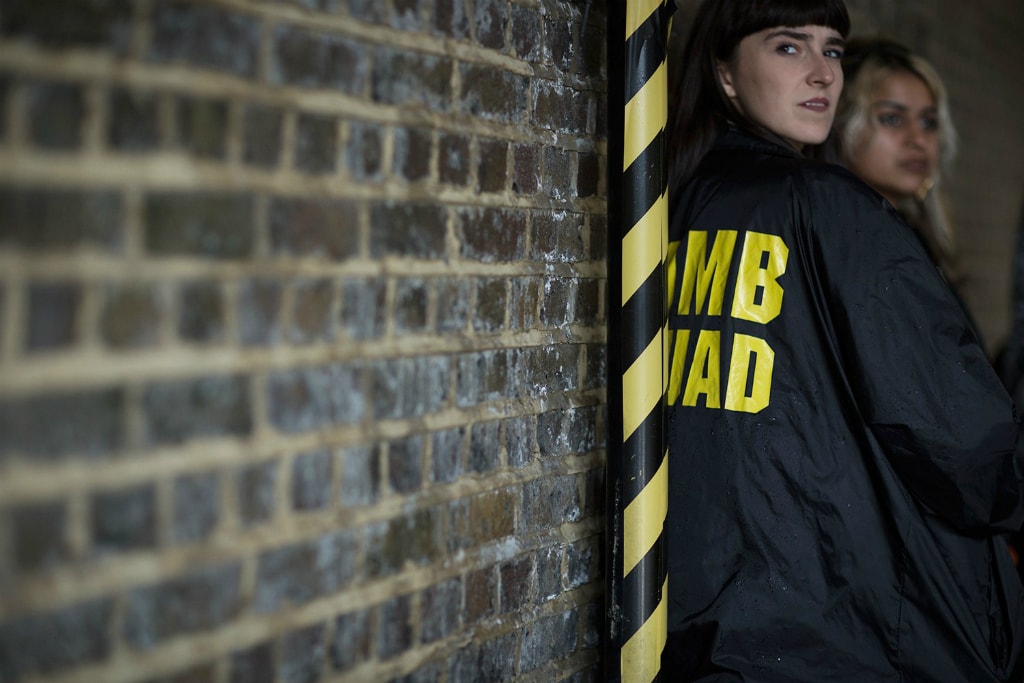 3 of 10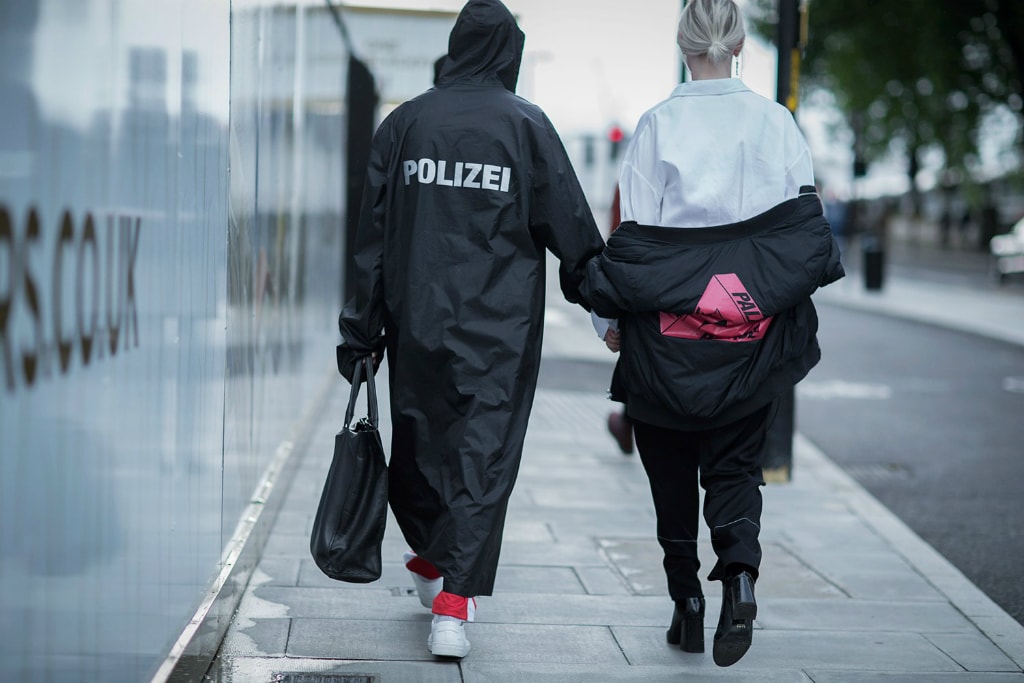 4 of 10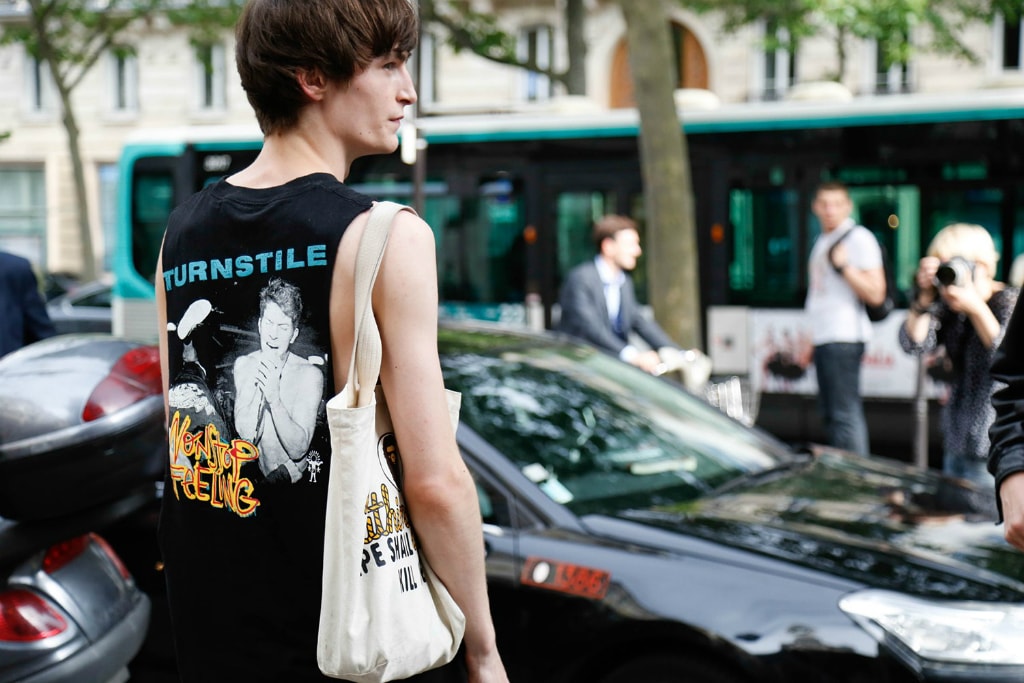 5 of 10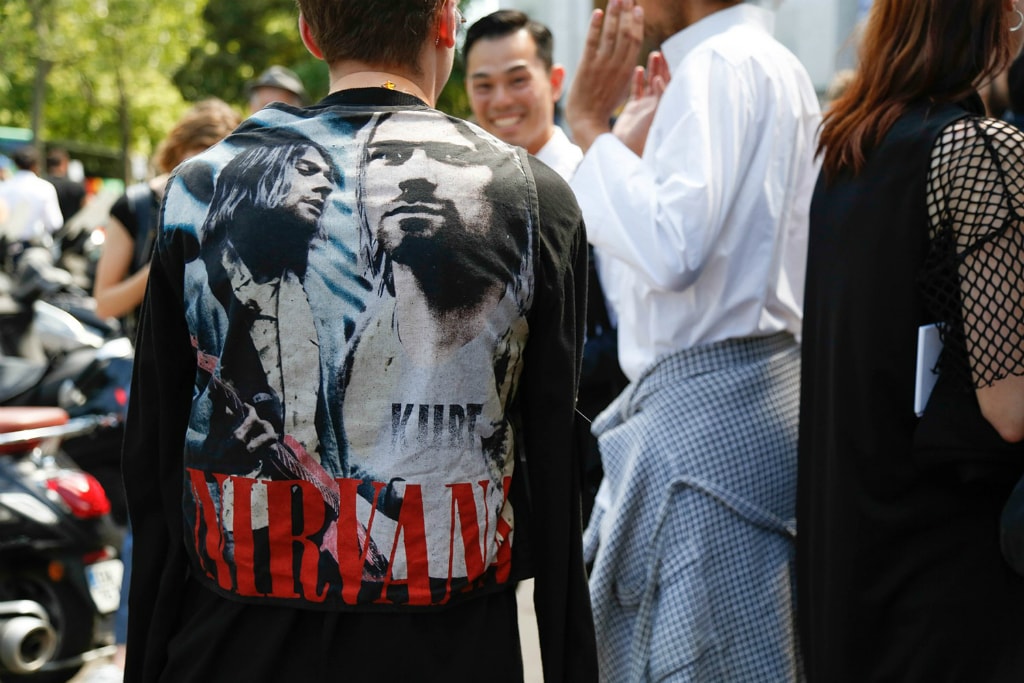 6 of 10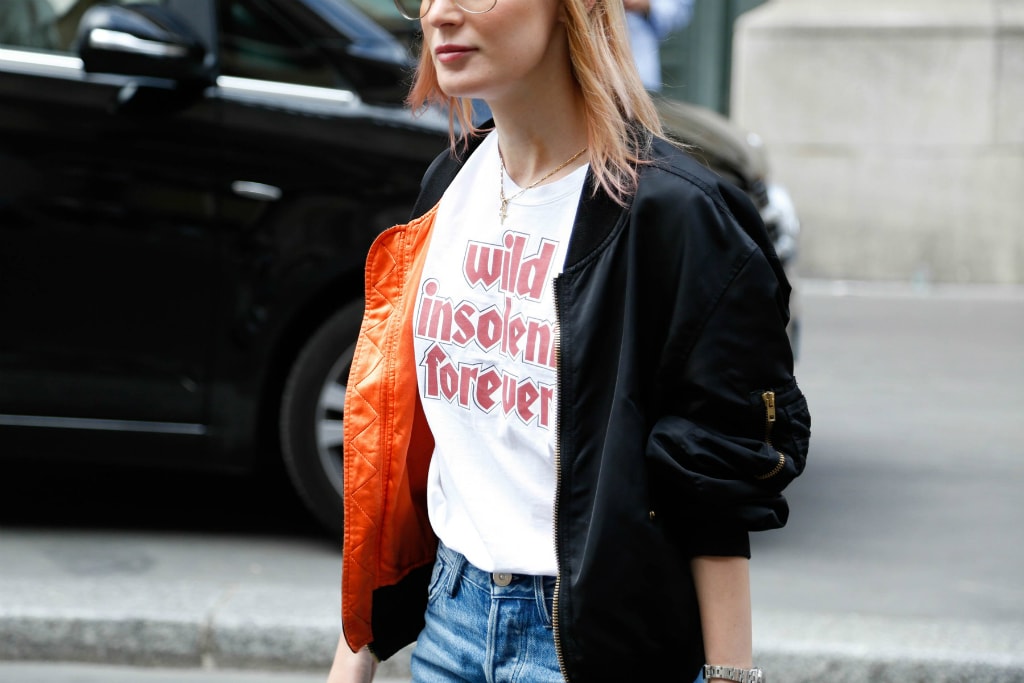 7 of 10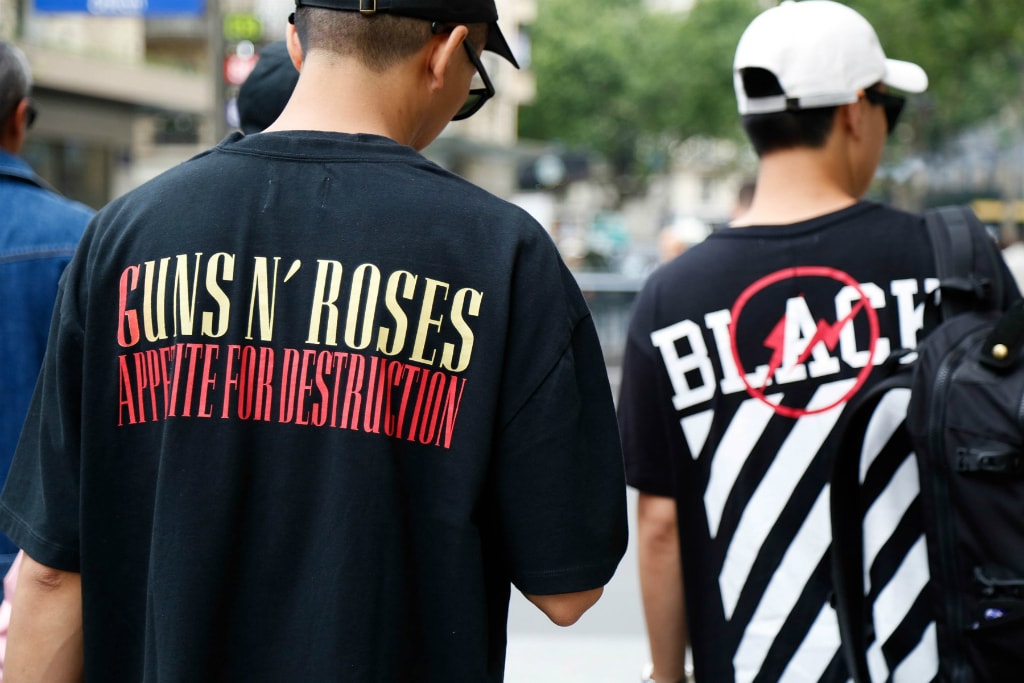 8 of 10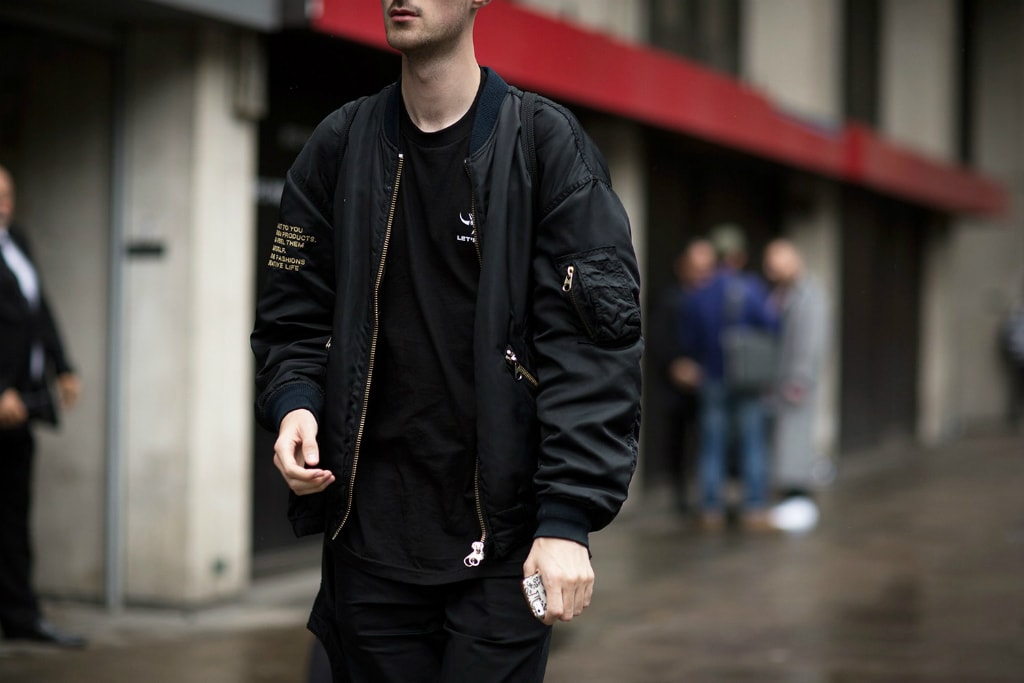 9 of 10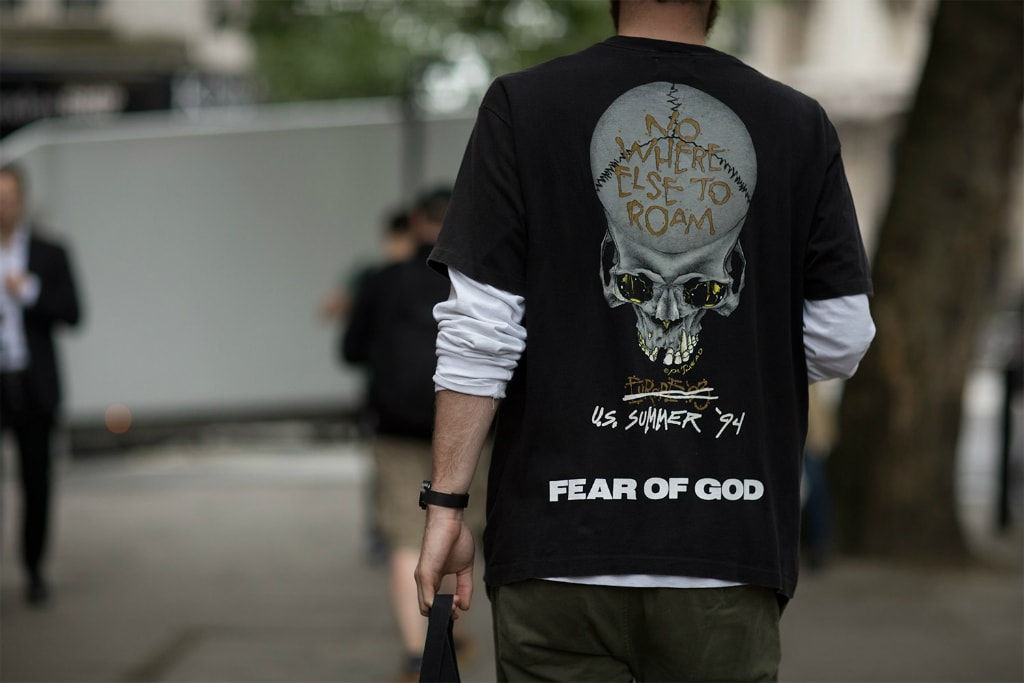 10 of 10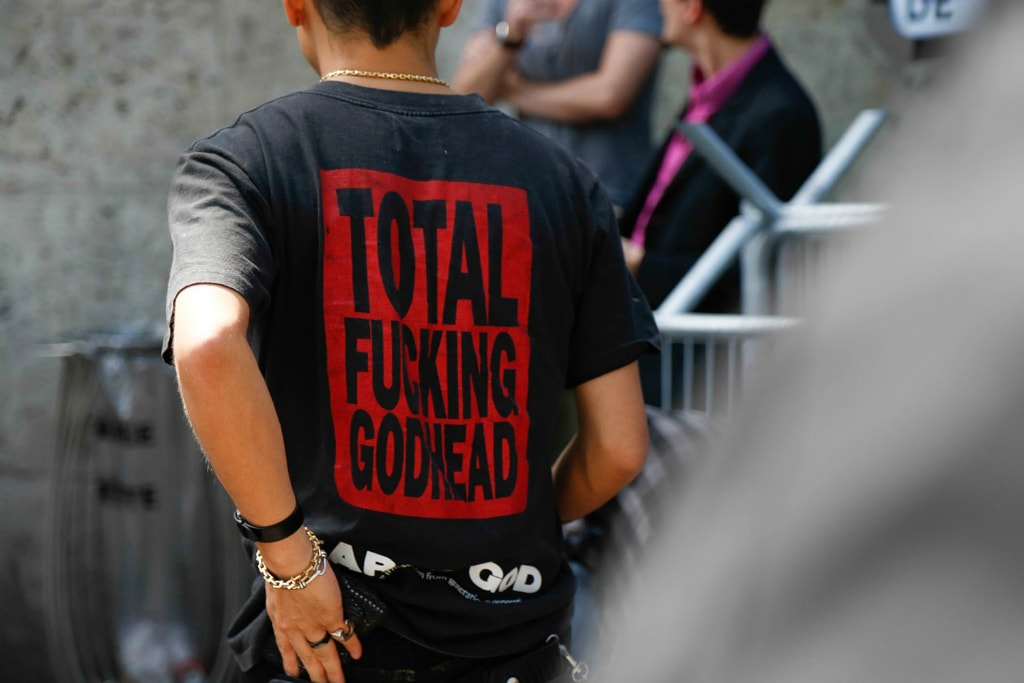 ---
Can fashion have a political conscience? Once upon a time, the industry in general displayed a harsh insensitivity towards such social and political realities. With that said, however, we do live in different times. With fashion used to narrate current social commentary, there has been quite an influx of political and social-based motivation hovering about as of late. Sensationalized over the past few seasons, design houses more and more have expressed an uninhibited willingness to push such boundaries. 
For his 2014 fall/winter offering, esteemed Belgian designer Walter van Beirendonck in a display of activism sent a model down the runway donning an elaborate feathered headdress marked with the words "stop racism." "We need to go to war on racism," said the designer backstage following the show. Regarded as one to use fashion's grandest stage in which to covey messages of such climates, had a model sporting a top with the explicit directive "Stop Terrorising Our World" emblazoned upon his chest. This in lieu of the horrific terror attacks set on Paris, mind you.
In his fall showcase a few seasons back, Rick Owens, an artist oft mired in controversy, straddled the line of dominance and submission in a collection heavy on symbolism. Toying with the idea of moody cops, substantial use of black leather and knee high boots referenced the brutality and abuse of those in charge, while cashmere head wraps alluded to innocence as those of benevolent nuns. "I'm talking myself out of punishing myself for not being perfect," he said.
As we turn our attention to the current season and deep into the 2017 spring/summer catalog, it becomes evident that this carefree dystopian facade is far from over. A host of high-end fashion houses and streetwear brands alike have their own messages of social unrest with plenty of punk/thrasher style references interspersed throughout.
---
---
For the spring/summer 2017 collection, Ann Demeulemeester for instance scrawled the words "I AM RED WITH LOVE" on sheer tanks outfitted with a feathered, choker-esque necklace that flowed well below the hip. "Rebel in love," as later clarified by the designer backstage. "Love is a colorful emotion for me. And we can say also I am black with love. But we blush and we become a bit red when we are in love, so there is all of that. I wanted to give something that was a bit shy—emotion, charming emotion."
With the phrase "defunct garments" circulating backstage before taking to the runway in London, Matthew Miller chose to exhibit his 2017 spring garments haphazardly layered over one another from that of another time period — a moment that no longer exists. Lost in a fond moment of nostalgia, the graphic bearing the logo "NEGASONIC TEENAGE WARHEAD," the title track of a song Miller admired in the '90s, made its way onto tees, while being pinned on the backside of a black overcoat. Pins encapsulating a real butterfly wing bombarded many of the ensembles — toying with the notion that absolute freedom ensues after death. "It's a play on what the original kind of skinhead aesthetic was," said Miller. "It was quite romantic . . . it's kind of absolute freedom."
Which brings us to Gosha Rubchinskiy, menswear's man of the moment. Controversial, mysterious, dark; the Russian-based designer has won legions of fans the world over through his unique interpretation of street culture though through the prism of his Eastern European roots. For his 2016 fall/winter offering titled "Save and survive," Gosha alluded to the attire of punks and skinheads of the early '90s — a time he lived through with fond memories. Oversized leather jackets worked in tandem with high-waisted trousers tied tightly by long belts as metal chains clung loosely from pockets.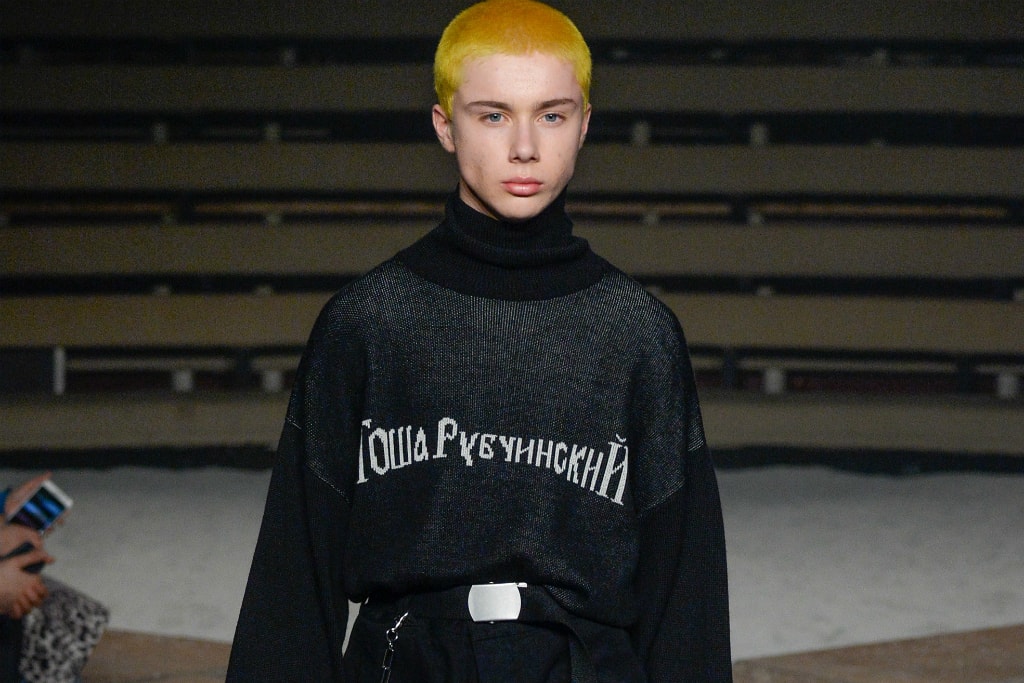 Emerging Dusseldorf-based streetwear brand Yarn Studios also creates signature pieces in which to communicate politically deft expressions. In the current lineup, a sweatshirt with an oversized rendition of its logo displays on the back as if hand brushed in black paint. This coming from a group who in the past have arranged such slogans as "Trump Sucks" and "Snapchat Me That Pussy" on its wears. Streetwear imprint ANTIMATTER from Korea recently unveiled its 2017 collection titled "UNCANNY." Sombre, yet edgy in aesthetic; crewneck tees, hoodies and raincoats reveal a wide assortment of artistic graphics, in addition to a play on it own name "ANTI." Next there is AMBUSH, a Japanese-based brand showing its eclectic range called a "SURPLUS SOUND SYSTEM," which borrows pieces from its own jewelry line, as well as its ready-to-wear collection. Chronicling quite a distinct punk vibe throughout, heavy doses of patchwork make its way onto vests and cargo jackets, accentuating chains hang from necks, while arrows, locks and pins penetrate and pierce skin from the neck up. And than we haveJapanese streetwear imprint UNDERCOVER who earlier this year unveiled its 2016 spring collection dubbed  "The Greatest" Collection. In celebration of its 25-year anniversary milestone, several pieces from the archives were resurrected namely, the "Psycho Color" Anarchy Shirt featuring philosopher Karl Marx as well as the sweatshirt and zippered carry bag bearing the slogan "We Make Noise Not Clothes."
---
1 of 8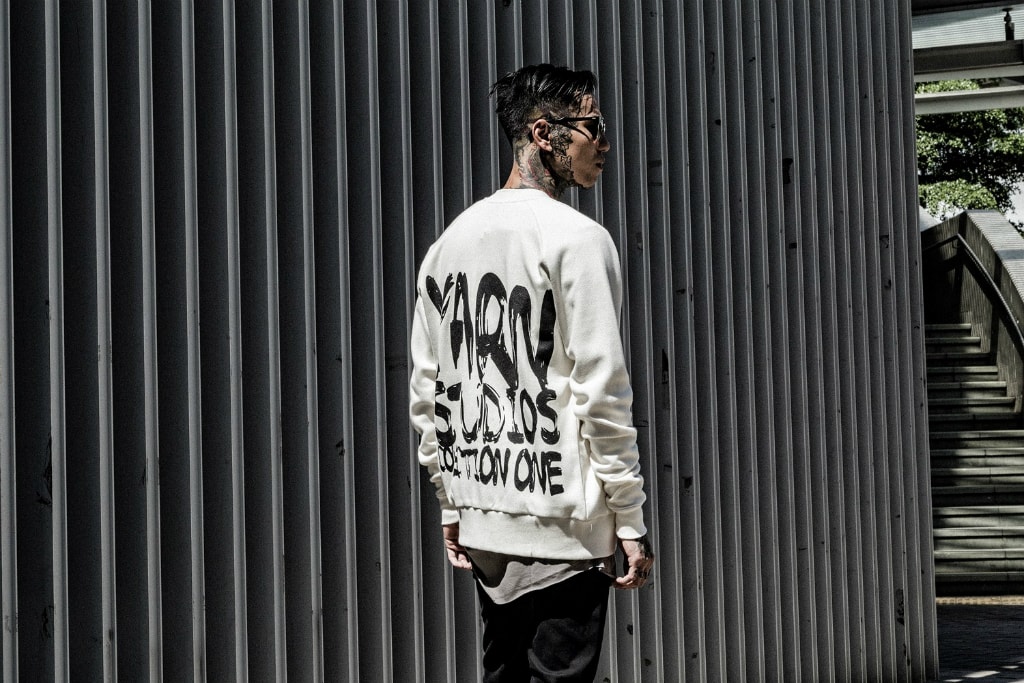 2 of 8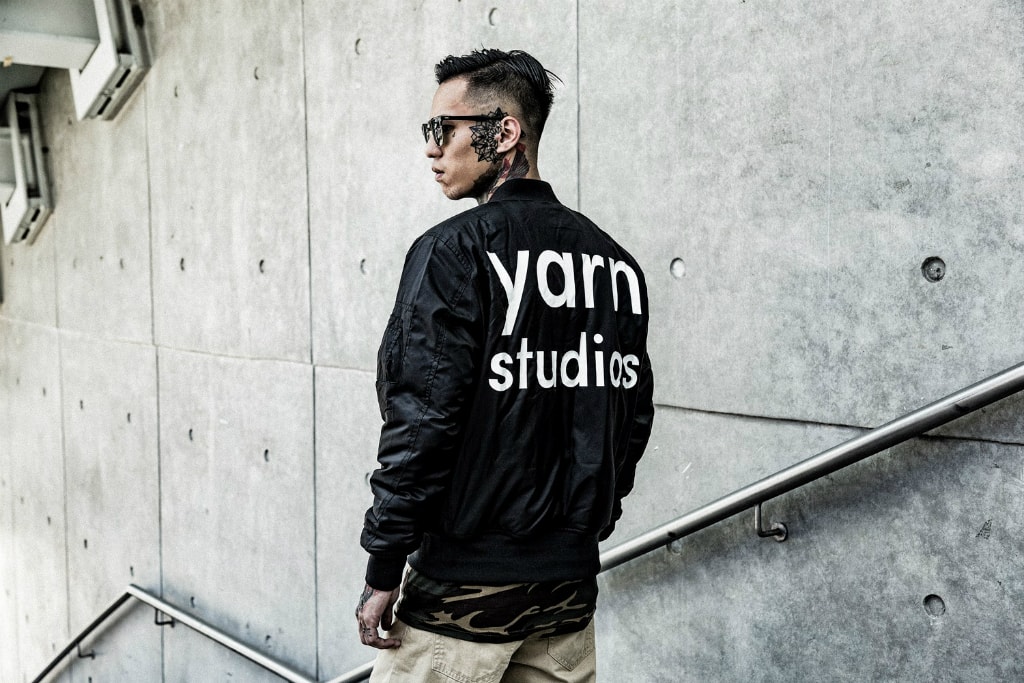 3 of 8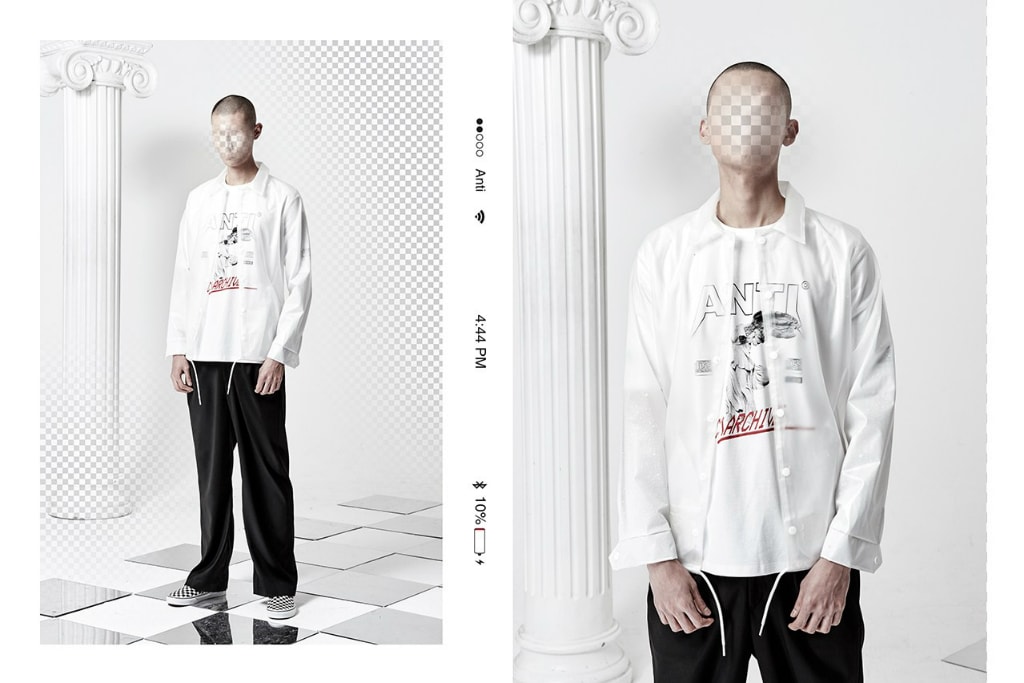 4 of 8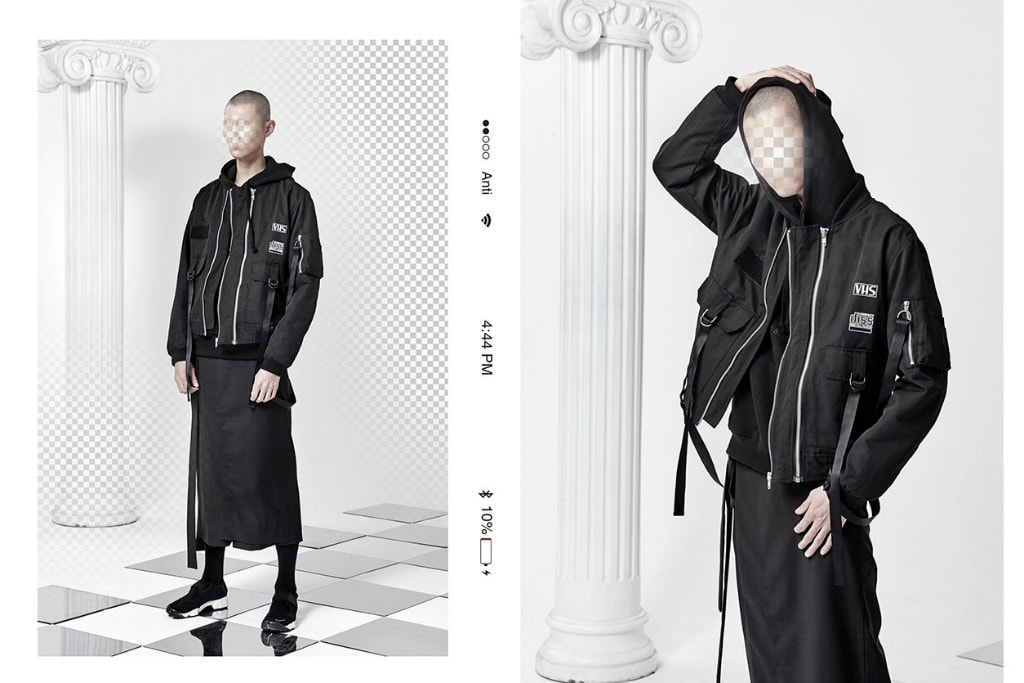 5 of 8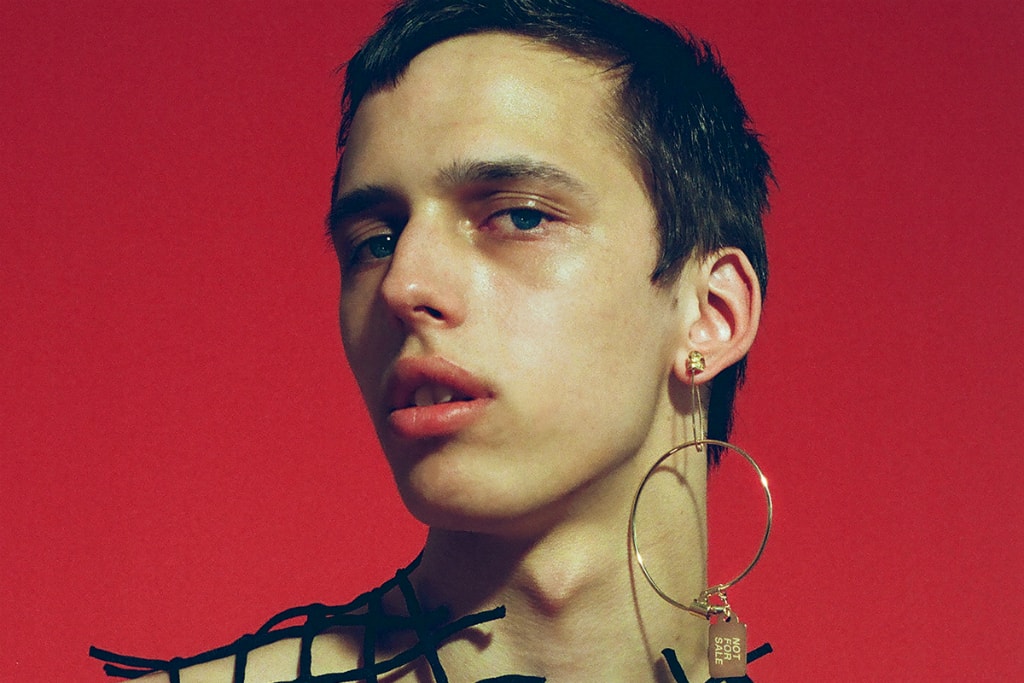 6 of 8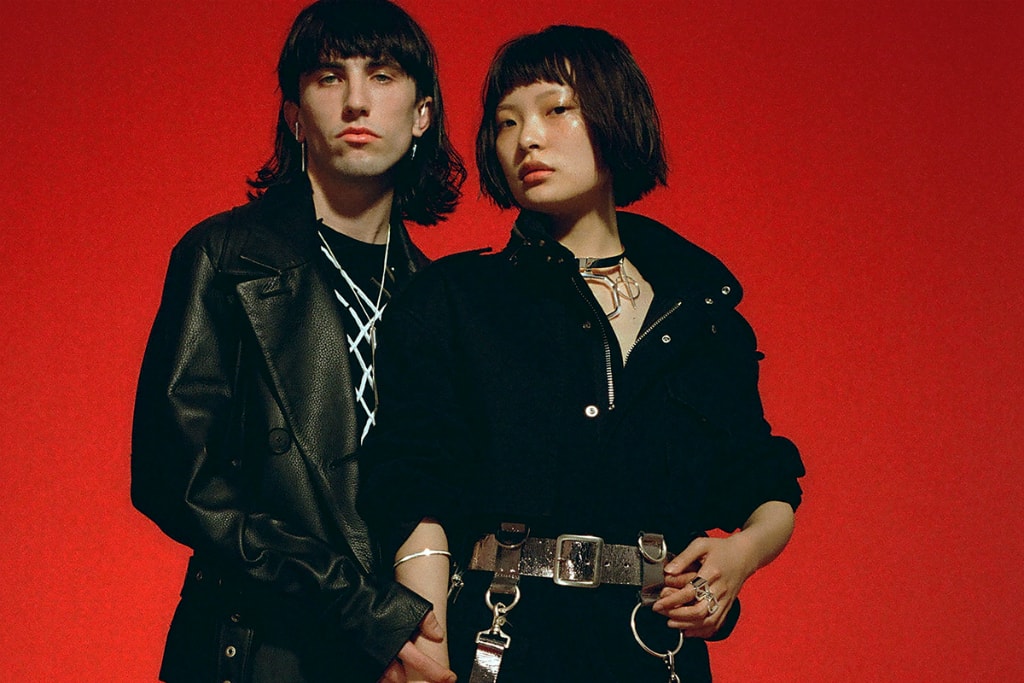 7 of 8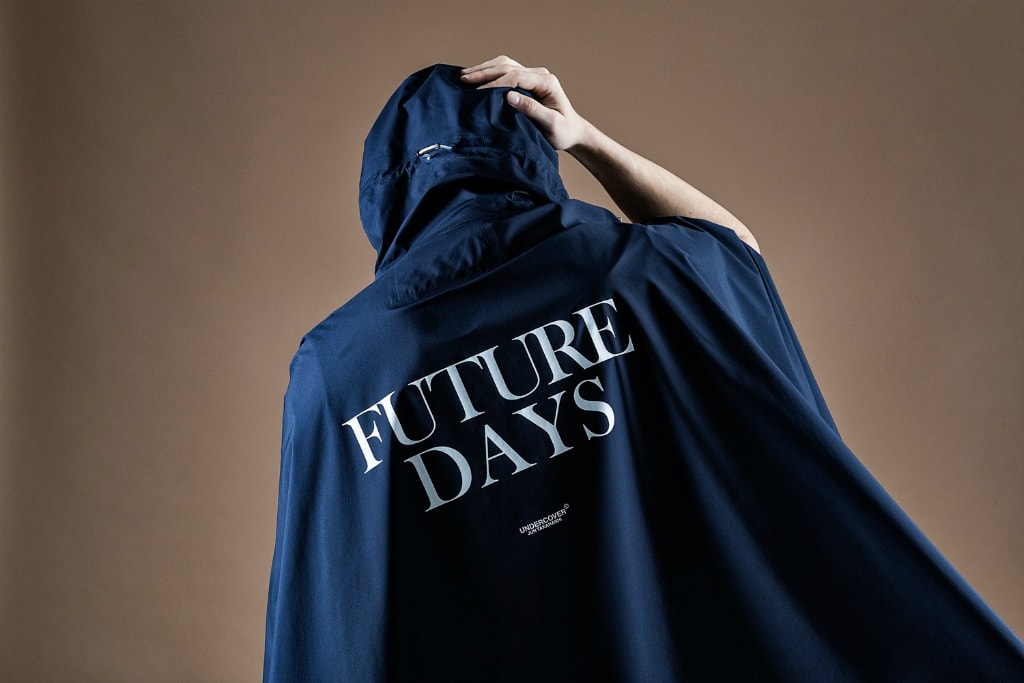 8 of 8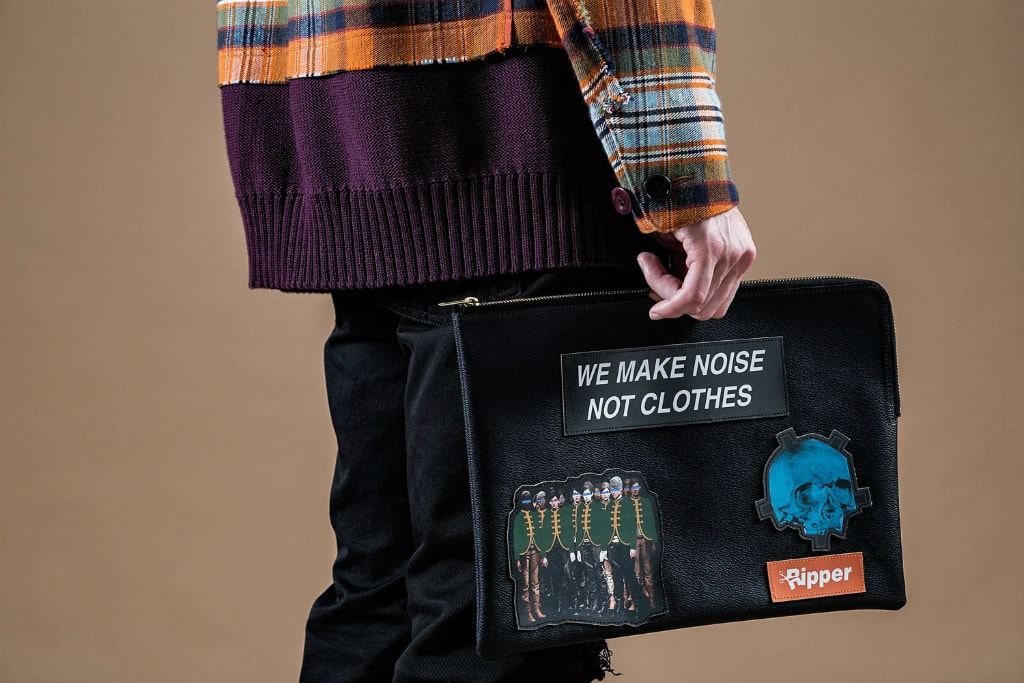 ---
Do political references allow people to be part of a tribe? In many respects, fashion forms an outlet for people to unite when distractions bombard the airwaves — be it on the runways or out in the real world. Designers are artists first and foremost. Using their wears as a means to communicate a message likely far more effective than their words ever could, many employ this tactic to highlight a momentous event or to reflect the social state of a nation, much like Walter van Beirendonck did in his outcry for world peace. In turn, offering a vehicle to encourage dialogue engaging those both inside and outside of the fashion community. Streetwear on the other hand, speaks to a community far different from those in the high-fashion realm. Highly accessible to large pockets of the middle class and beyond, such brands represent the voice of today's youth — represent the voice of a "right now" generation. Bold slogans like "Destroy Today" from South African label Sol Sol can too unite those in search of purpose, a yearning to join a collective of like-minded spirits.
Far beyond what any of us could possibly recall, artists in whatever discipline they so happen to practice, have always found ways in which to impart their notions on various societal matters. Whether disguised in witty wordplay song lyrics, cryptically concealed behind a painter's brushstrokes, or its literal meaning spelled out on a signature jacket for all to see; social and politically driven content is far beyond the reasoning of marketable trend — one that's here to stay.