Quentin Tarantino Reveals His Favorite Character He Ever Wrote
A villain like no other.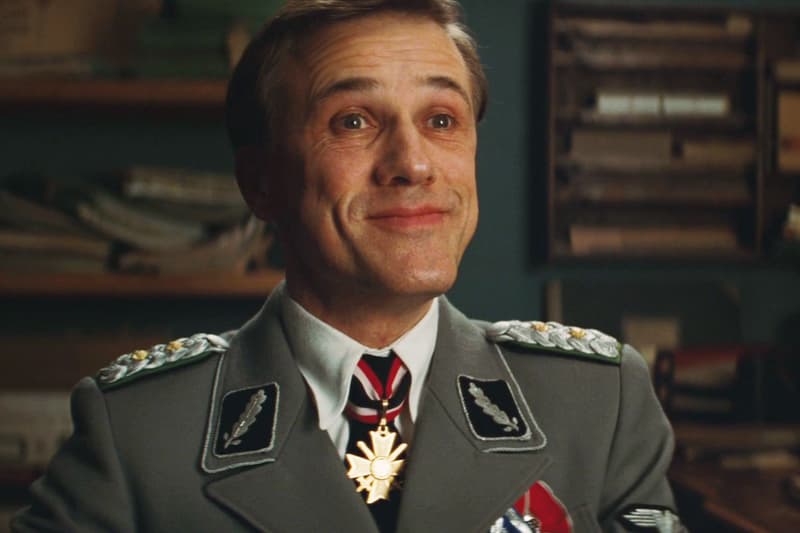 From Mia Wallace and The Bride to Seth Gecko and O-Ren Ishii, the world of Quentin Tarantino's characters is a vast one — one riddled with forms of angst, bloodlust, loss, and revenge often deeply rooted in each of his characters' upbringings and experiences, and it's what draws us to each and every one of his characters. Every protagonist, antagonist, and supporting character has been carefully shaped with deep layers and complex storylines (just as we are), with each behavior and flaw revealed through the detailed narratives or incredibly natural dialogue that are presented to us. It may be simple for us to face a villain that represents pure evil, but what if he were an intelligent, educated person? What if he knew six languages and spoke with the grace of a learned man? That's the key to Tarantino's world: no one-dimensional characters exist.
Tarantino recently accepted a lifetime achievement award at the Jerusalem Film Festival where the filmmaker announced that the antagonist Hans Landa from Inglorious Basterds was the character he enjoyed writing for the most. Austrian-born actor Christoph Waltz won an Academy Award for Best Supporting Actor and the Cannes Film Festival's Best Actor Award for his portrayal of the fictional Nazi SS Colonel "Jew Hunter."
"Landa is the best character I've written and maybe the best I ever will write," Tarantino exclaimed, "I didn't realize [at the time] that he was a linguistic genius. He's probably one of the only Nazis in history who could speak perfect Yiddish." The character's development did in fact halt pre-production for the film as Tarantino, who is very particular about his roles, struggled to pick a suitable multi-lingual actor to bring Landa to life. "You have to know my dialogue backwards and forwards. Anything else and I could fire you and start again because you're just disrespecting me. I am paying them to say my dialogue. That is their job. I like my actors, but I love my characters." He continued, "I was getting worried. Unless I found the perfect Landa, I was going to pull the movie. I gave myself one more week and then I was going to pull the plug. Then Christoph Waltz came in and it was obvious that he was the guy; he could do everything. He was amazing, he gave us our movie back."
In other news, Tarantino confirmed once again at the festival that "I am planning to stop at 10 [films], but at [age] 75 I might decide I have another story to do."
Earlier this year Tarantino also sat down with fellow directors Ridley Scott, Tom Hooper and more for an Oscar's Writer's round table discussion about the future of film. Catch the video here.