The True Story Behind Prince's Basketball Game From 'Chappelle's Show' With Charlie Murphy
"Game- blouses."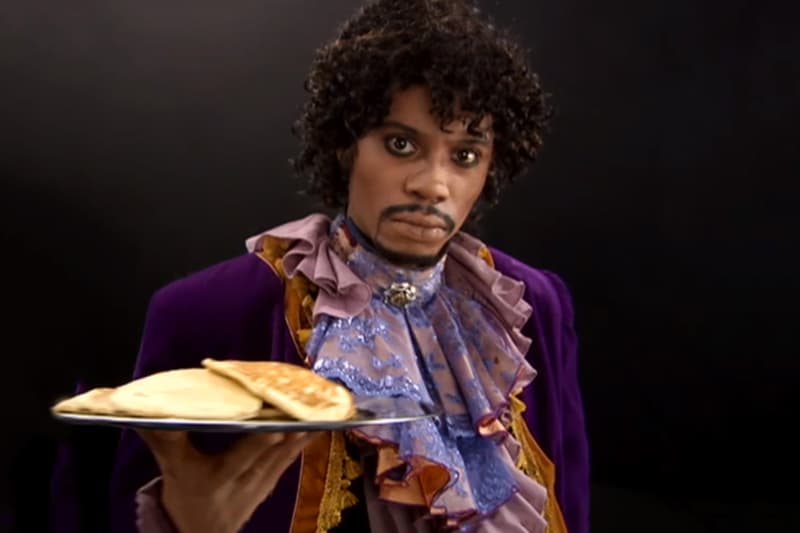 With legendary tales like the infamous Rick James story, "Charlie Murphy's True Hollywood Stories" is among the most comical episodes in the history of Chappelle's Show. Aired in 2004 and narrated by Charlie Murphy, the segment came based off alleged true stories from the American actor and comedian's life as he was being introduced to the wild world of Hollywood, at a time when younger brother Eddie Murphy's fame was on the rise.
It was during the '80s that Murphy happened to meet Prince, the sultry singer that the show exposed as a trash-talking baller who shut everyone down on the court in "something that a figure skater would wear," catching rebounds Charles Barkley would be proud of. With Charlie sporting hoop gear with his brother Eddie and uncle Ray, the Murphys went head to head against a ruffled blouse-donning Prince and his team that included his brother Duane and Grammy Award-winning songwriter Micki Free (formerly of the group Shalamar). The public's knowledge of Prince's competence in the sport were nil, save for a brief glimpse of his basketball skills in his music video to the 2000 anthem "The Daisy Chain," as well as a special stage from his LoveSexy Tour that was set up like a basketball court in 1988.
"Everything in that skit is true," Micki Free told The Undefeated in a recent interview, "I played in that game. And Prince was Steph Curry all motherf***ing night! They checked the ball to me, I gave it to Prince and he went to work," Free continued, "It was just like they showed on TV." The singer born Prince Rogers Nelson was in fact an all-star basketball player who was active for two years on the Central High School team in his hometown of Minneapolis. His half-brother Duane Nelson had also went on to play for the University of Wisconsin-Milwaukee. Having quit only because he felt he wasn't receiving enough playing time, Prince left an impact on his high school coach Albert Nuness who describes the late singer as naturally talented: "His game was quickness. He wasn't the best shooter, but he could split the seams and pass the ball and because of his size people loved to watch him. The player he reminds me of — Spud Webb. He didn't have the leaping ability like Spud, but his quickness was very similar." Having kept his secret love of ball for after-club activities and private party tricks, Prince now has another accolade to add on to his legacy.
After the game, "His chef served us blueberry pancakes, for real!" remembers Free. Relive the hilarious Chappelle's Show skit below.