2 Chainz Tries out $50k Frames in the Latest Installment of 'Most Expensivest S**t'
Fresh off of a lobster breakfast.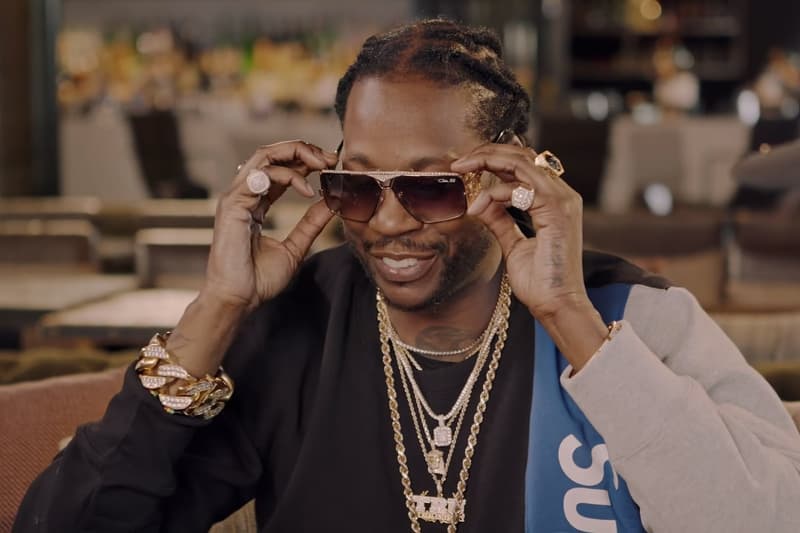 Over time, 2 Chainz has seen some pretty outlandish things on GQ's Most Expensivest S**t segments. This time around he meets up with his good friend Corey Shapiro to sit down and try out some pricey eyewear. As the founder of Vintage Frames, Shapiro knows his way around some of the most coveted classics such as those worn by MC Hammer, Run-D.M.C. and many more. The two discuss karats and presentation as the mold is broken with a $50K pair that host 42 karats-worth of diamonds.
Check out the full episode here and let us know your thoughts.