There's a Chance Kim Kardashian Will Give You a Pair of Yeezys If You Ask on Twitter
Are you feeling lucky?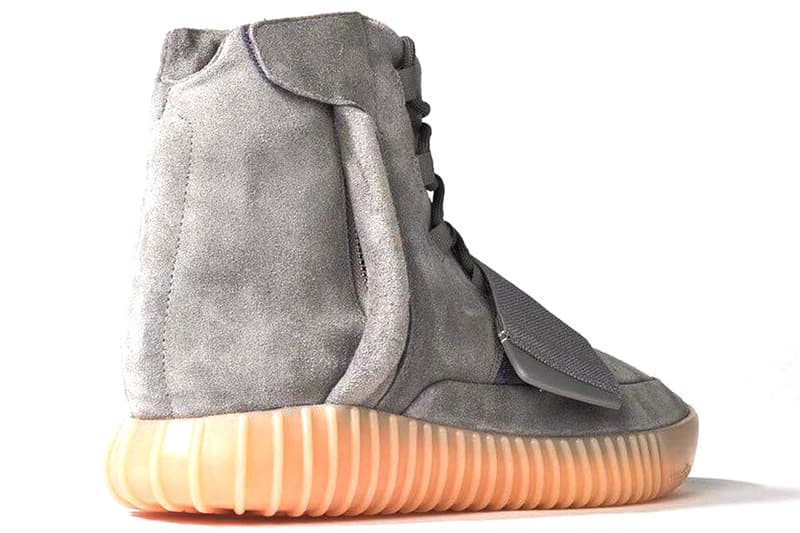 If you didn't think the likelihood of actually being able to cop a pair of the forthcoming adidas Yeezy 750 Boosts would happen, then you're not alone. Such was the assumed reality for Twitter user @moesdeph, who reach out in exasperated hope for lady luck to finally look his way. To his pleasant surprise, lady luck — who in this case comes as Kim Kardashian — was in fact looking his way, and replied to his call out with an offer of a free pair of the Yeezy 750s. There's no guarantee that this will happen again, but like @moesdeph, you might as well try!
As for those wanting to go the old fashioned route of purchasing a pair, the adidas Yeezy 750 Boosts in "Light Grey" will be releasing next Saturday, June 11 and will retail for $350 USD — although you may need a fair bit of luck getting them in the traditional fashion as well. Read on to see how the original Twitter conversation between the one lucky sonova and Kim Kardashian West went down.
Official adidas images of the Grey/Gum Yeezy Boost 750, releasing next Saturday, June 11.
—> https://t.co/8xmb4JWwCM pic.twitter.com/rFau4sTPF1

— adidas alerts (@adidasalerts) June 3, 2016
Well today might be your lucky day… What size are you? https://t.co/Go8W29FKz5

— Kim Kardashian West (@KimKardashian) June 3, 2016
@KimKardashian im a size 9.5/10, i love you

— mohamad m. ali (@moesdeph) June 3, 2016
I found a size 10! My assistant will DM you to get your address and the Yeezys will be shipped out soon XO https://t.co/7DkiGurfIY

— Kim Kardashian West (@KimKardashian) June 4, 2016