Emporio Armani Teams up With Antonia for an Ultra-Functional 2016 Spring/Summer Collection
Everything an urbanite needs from technical apparel and accessories, to a bike that charges itself when it's in motion.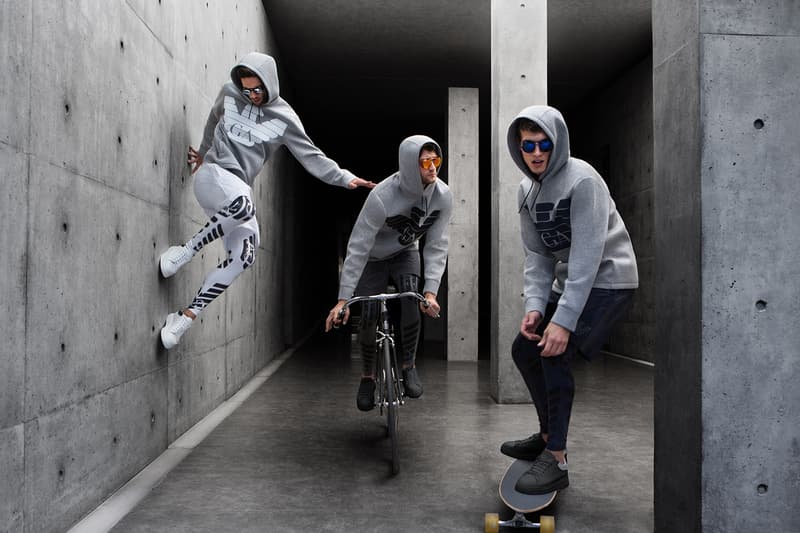 1 of 6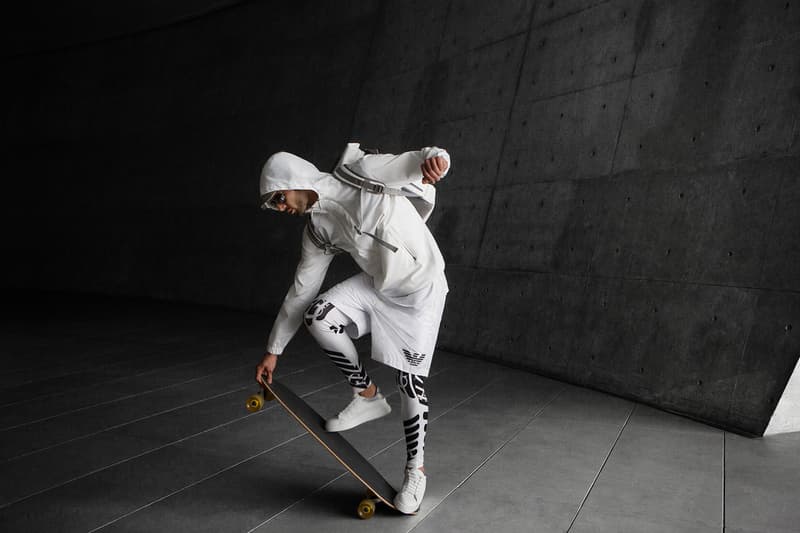 2 of 6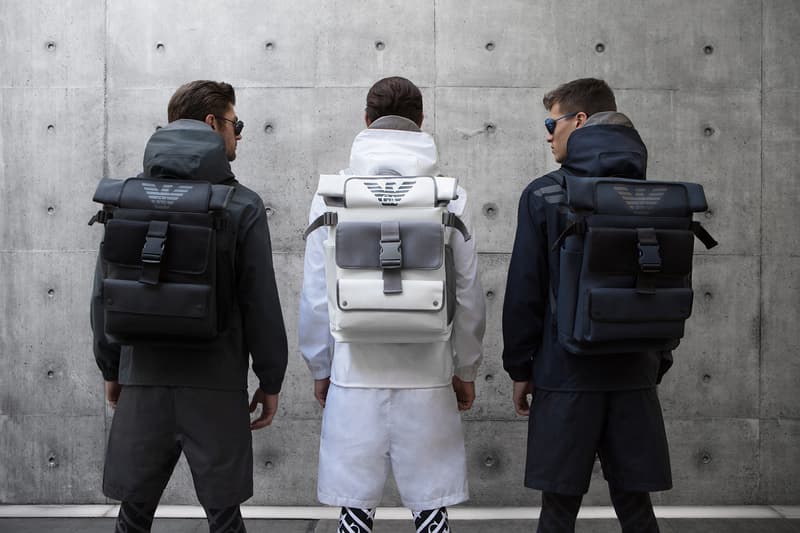 3 of 6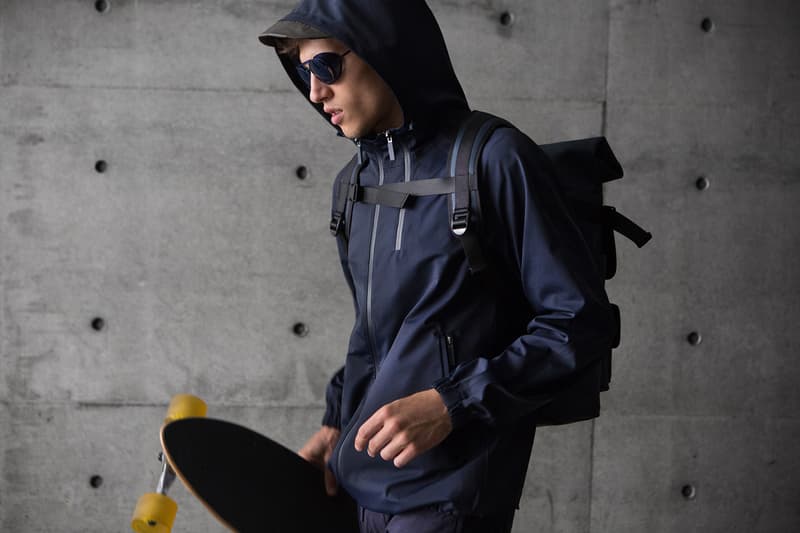 4 of 6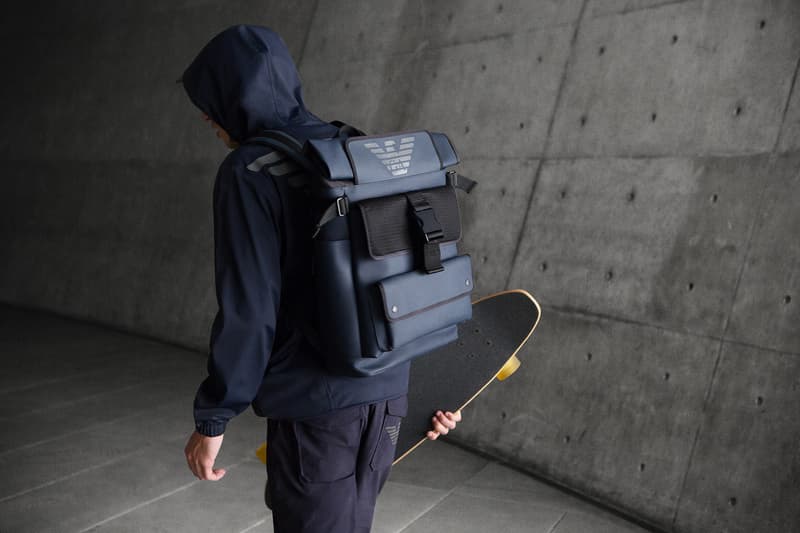 5 of 6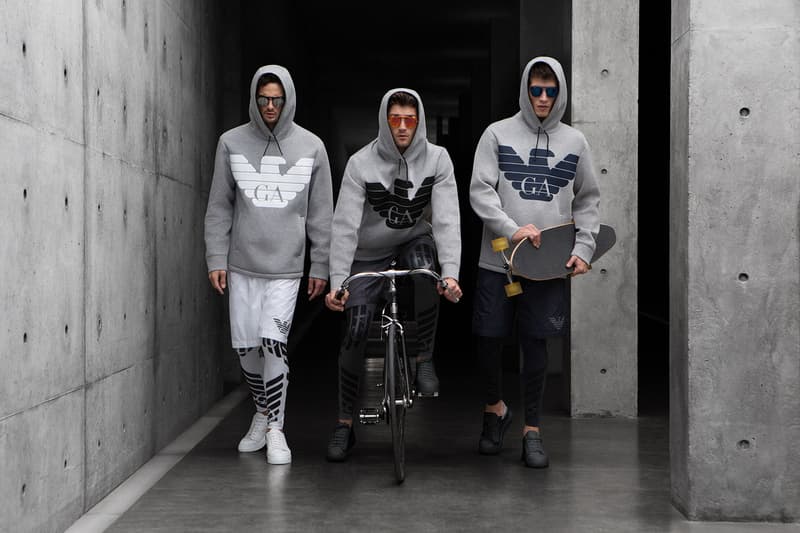 6 of 6
Milan's multi-brand fashion boutique Antonia has been tapped by Emporio Armani to create a brand new Emporio Armani Remix capsule collection that features the ultimate urban lifestyle aesthetic. Created from a vision of dynamic urban mobility and low environmental impact, the pair also looked towards the universal language of music as reference for the new line. The functional garments incorporate a multitude of unique textiles such as neoprene for sweatshirts, parachute nylon on jackets and shorts, while technical cotton is utilized for leggings, which also features a macro-pattern of the Italian label's signature eagle logo. Moving on to the accessories, we are presented with sunglasses with perforated metal blinders, roll-up backpacks inspired by delivery boys, a turtle backpack helmet case, reflective sneakers, and metallic headphones. Color palettes are well-defined and we find tones of asphalt grey, electric blues, as well as reflective print decorations throughout the items. Finally, the culmination of this project is found within the Remix Bike in anodized steel, which was developed in collaboration with the Polytechnic University of Milan and is equipped with a special lithium ion battery that recharges during motion.
The Emporio Armani Remix capsule collection will be launched at an exclusive preview event at Milan's Excelsior Hotel on June 19, while the second floor of Antonia will host it's own special event with unique installations designed specifically for the occasion during Milan Fashion Week. A worldwide release is slated for September at select Emporio Armani stores, as well as the brand's online store.