Craig Green 2017 Spring/Summer Collection Is a Study in Form and Movement
Highly technical and beautifully patterned.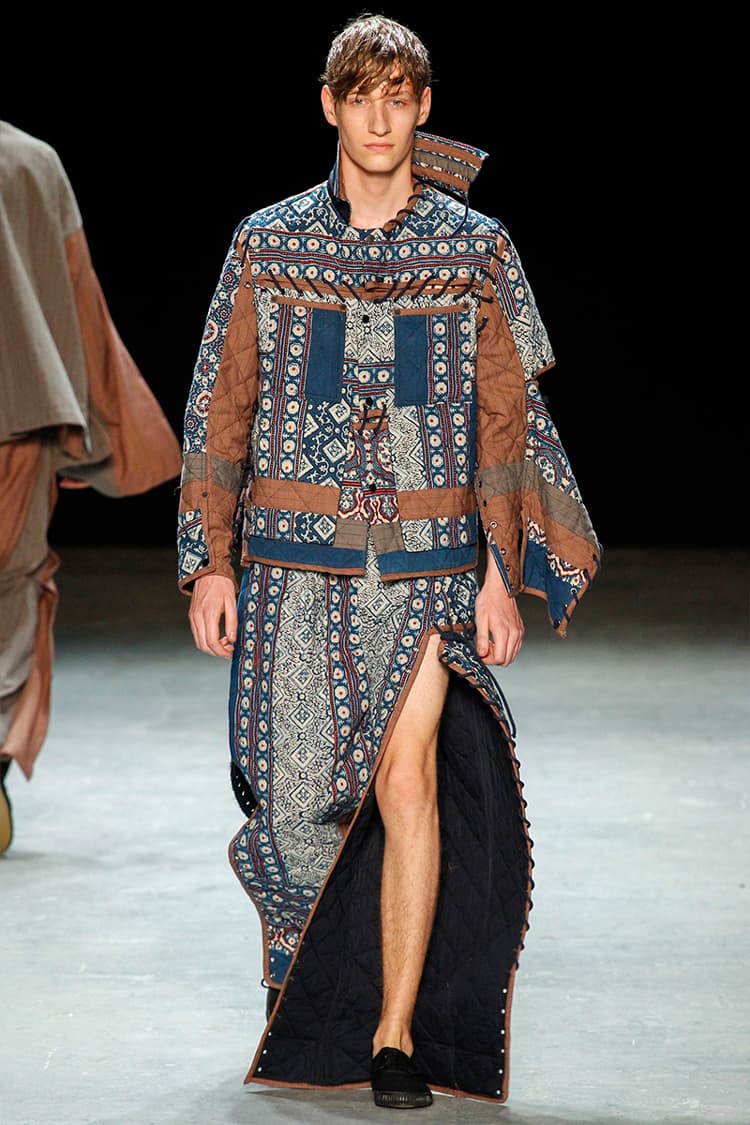 1 of 13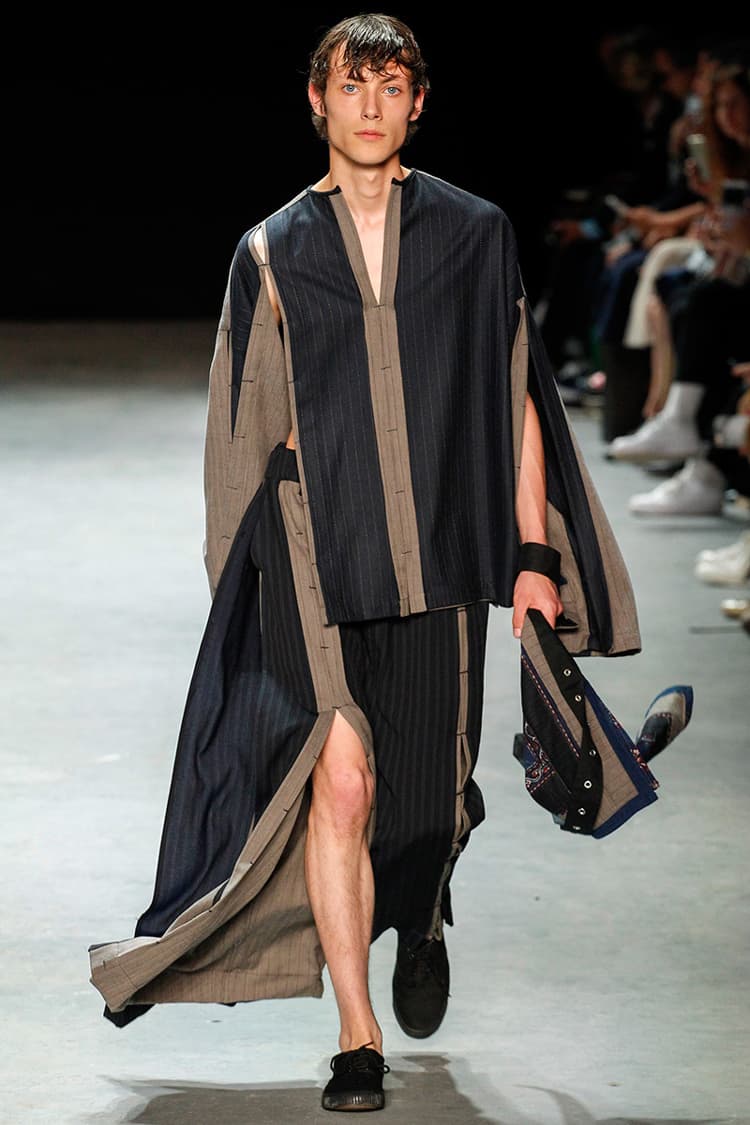 2 of 13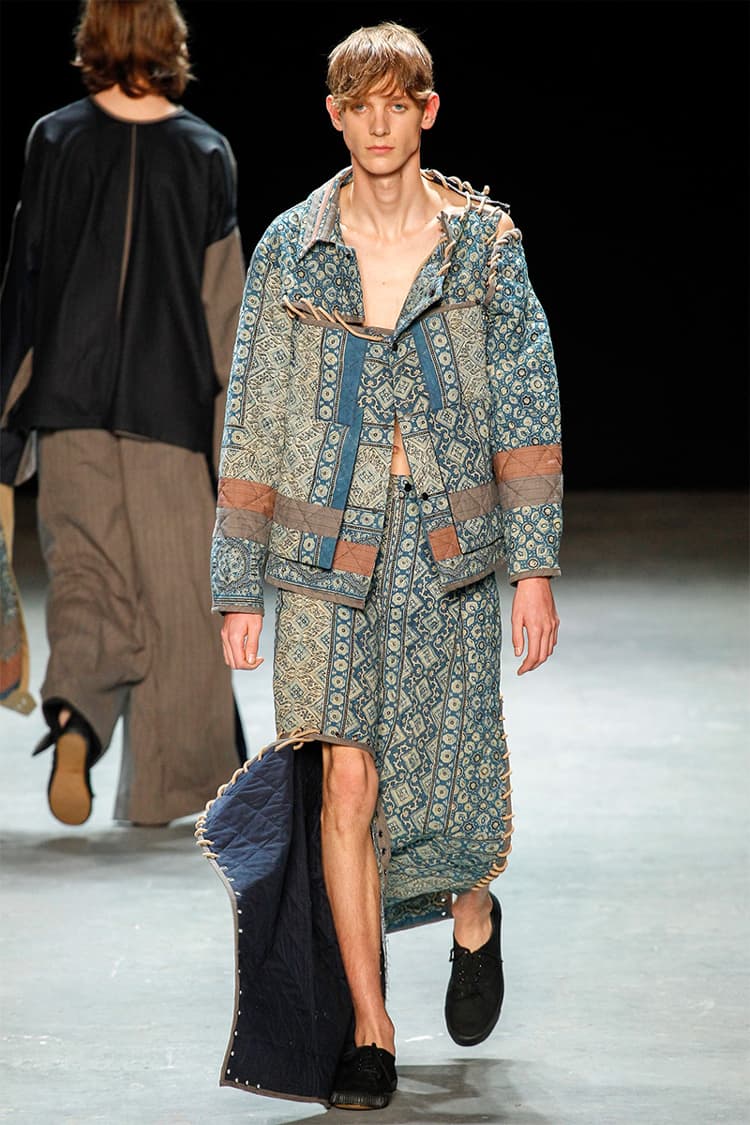 3 of 13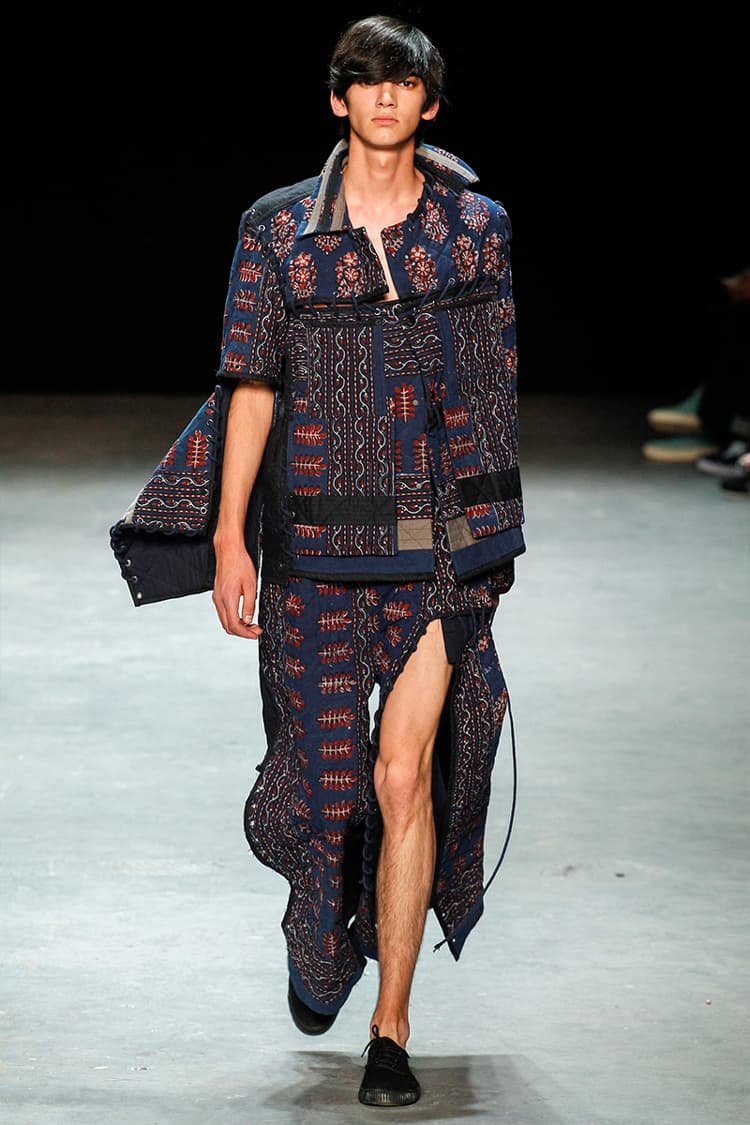 4 of 13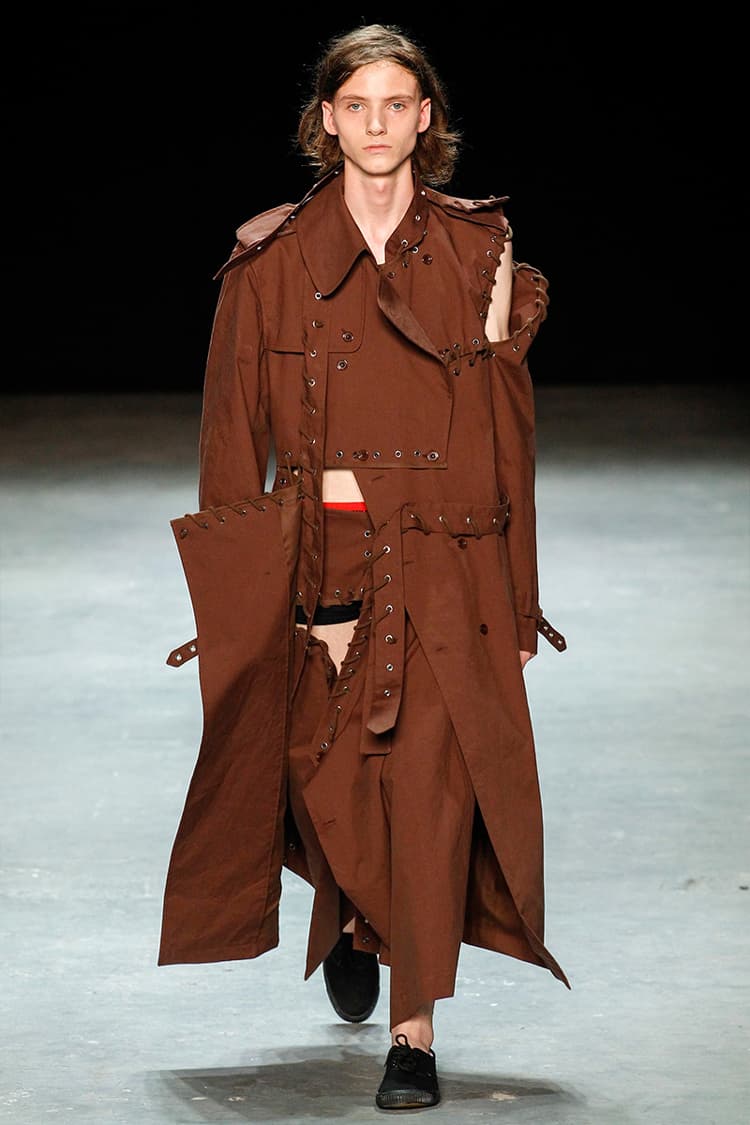 5 of 13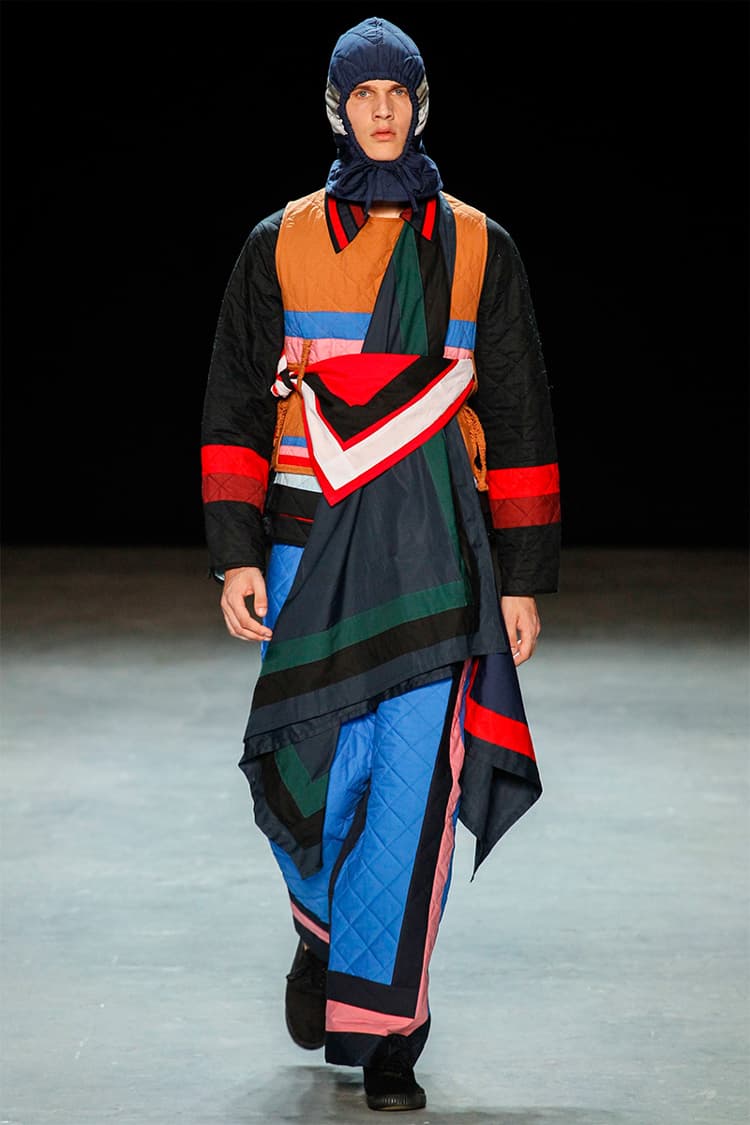 6 of 13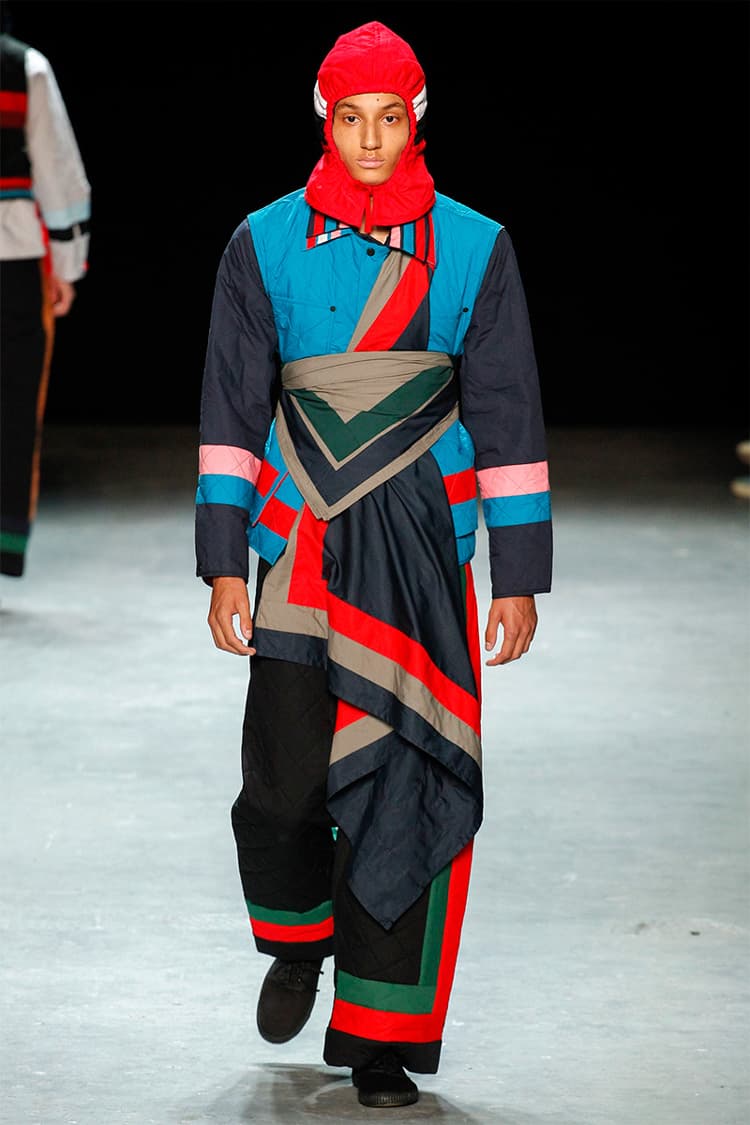 7 of 13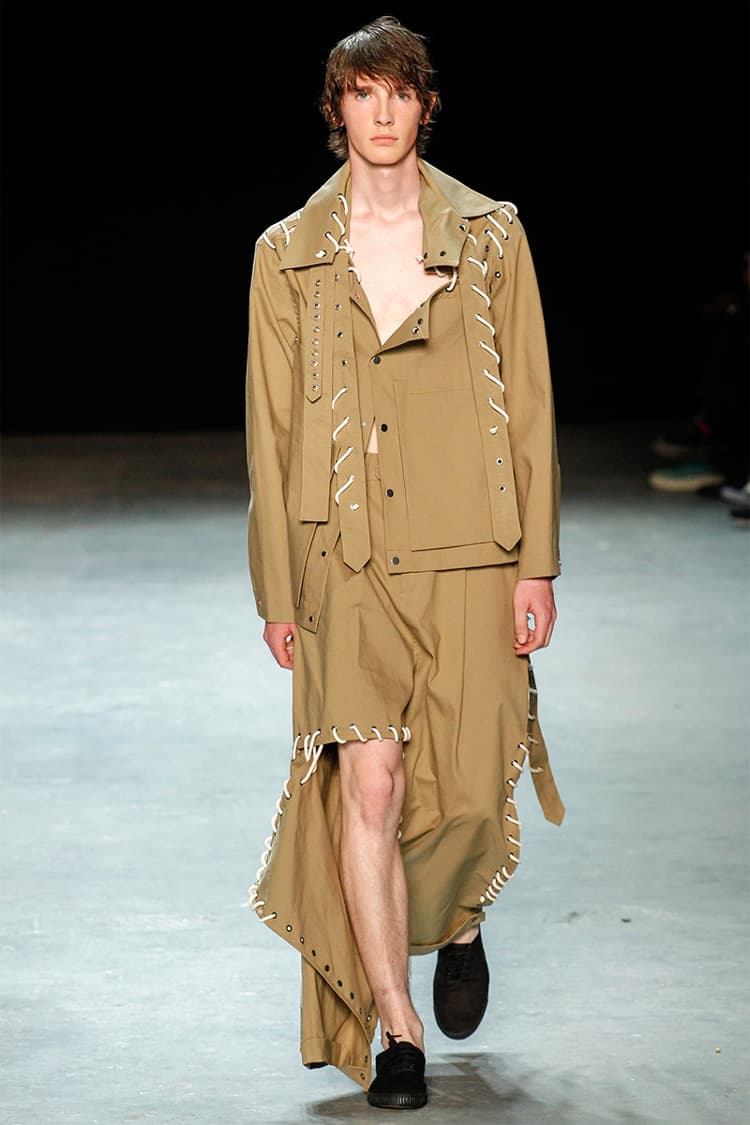 8 of 13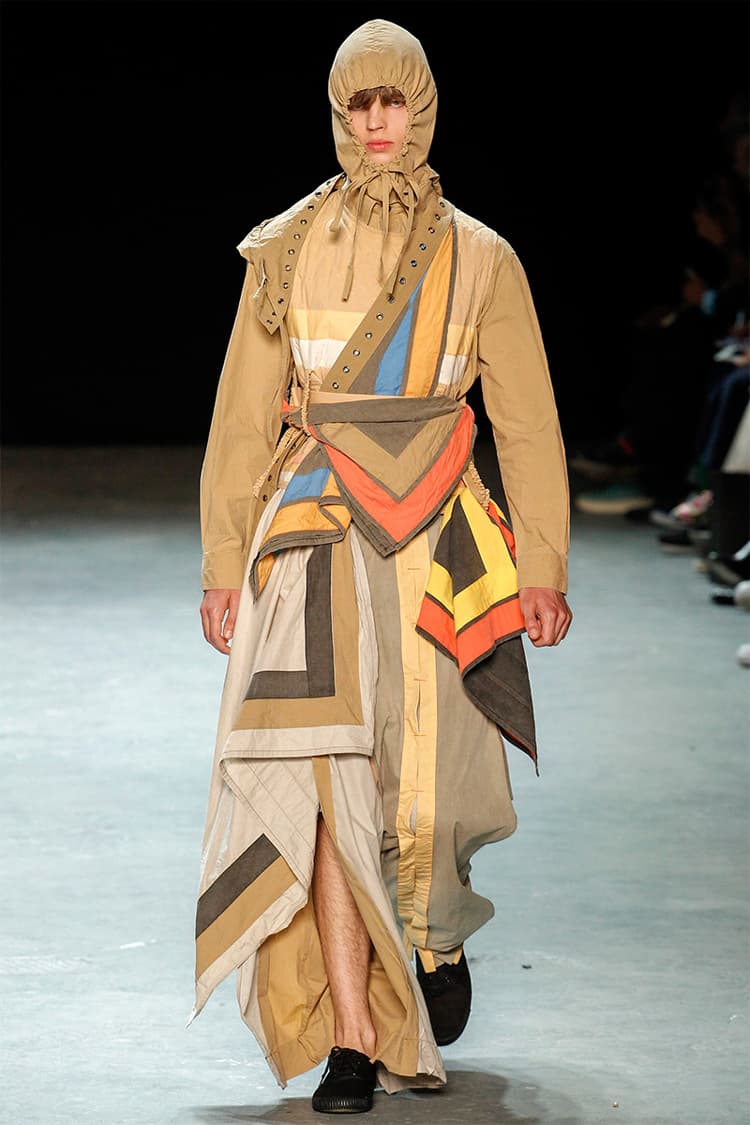 9 of 13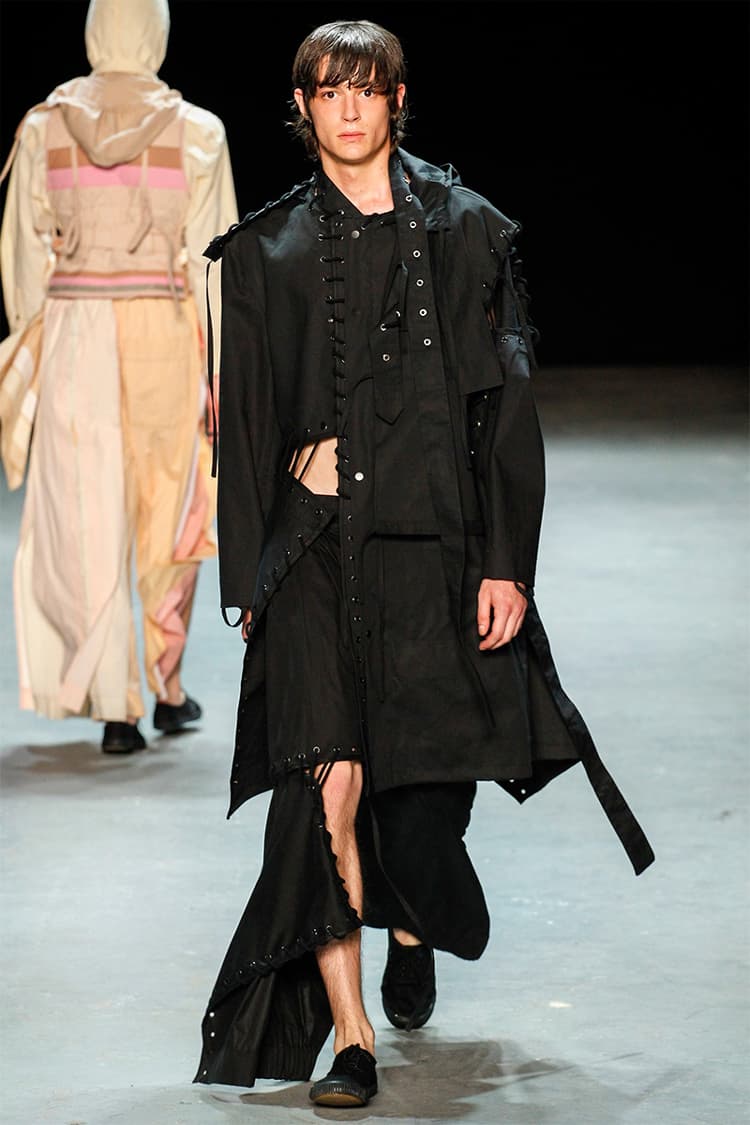 10 of 13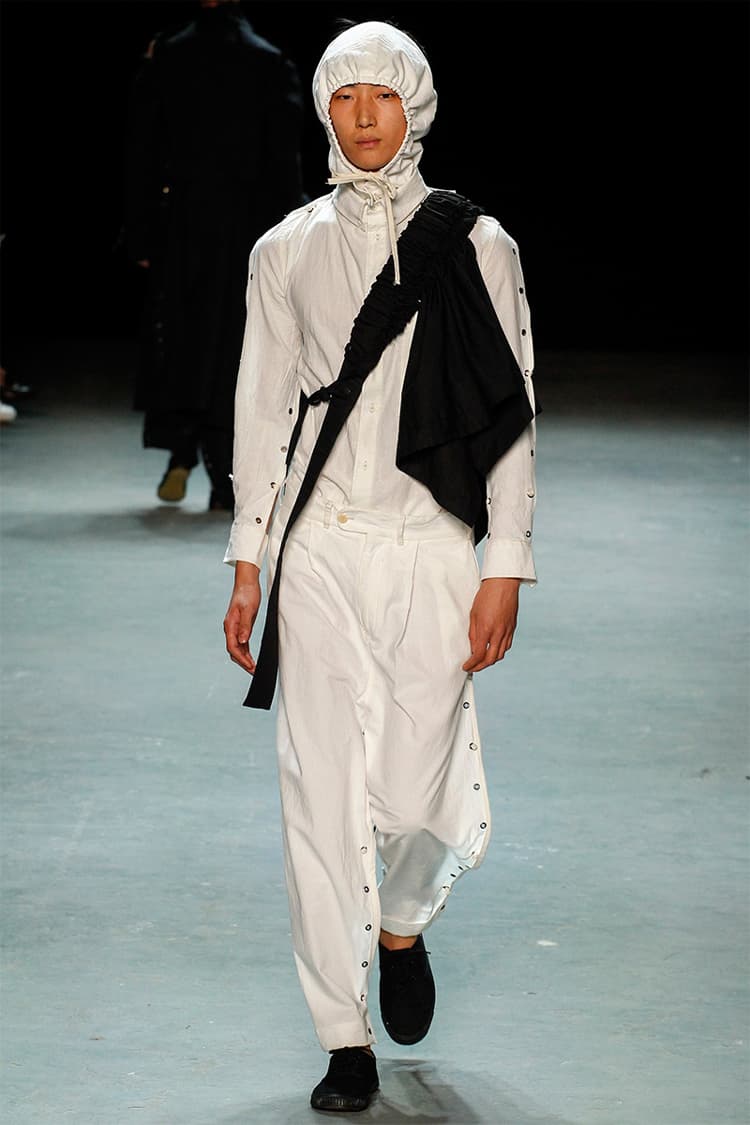 11 of 13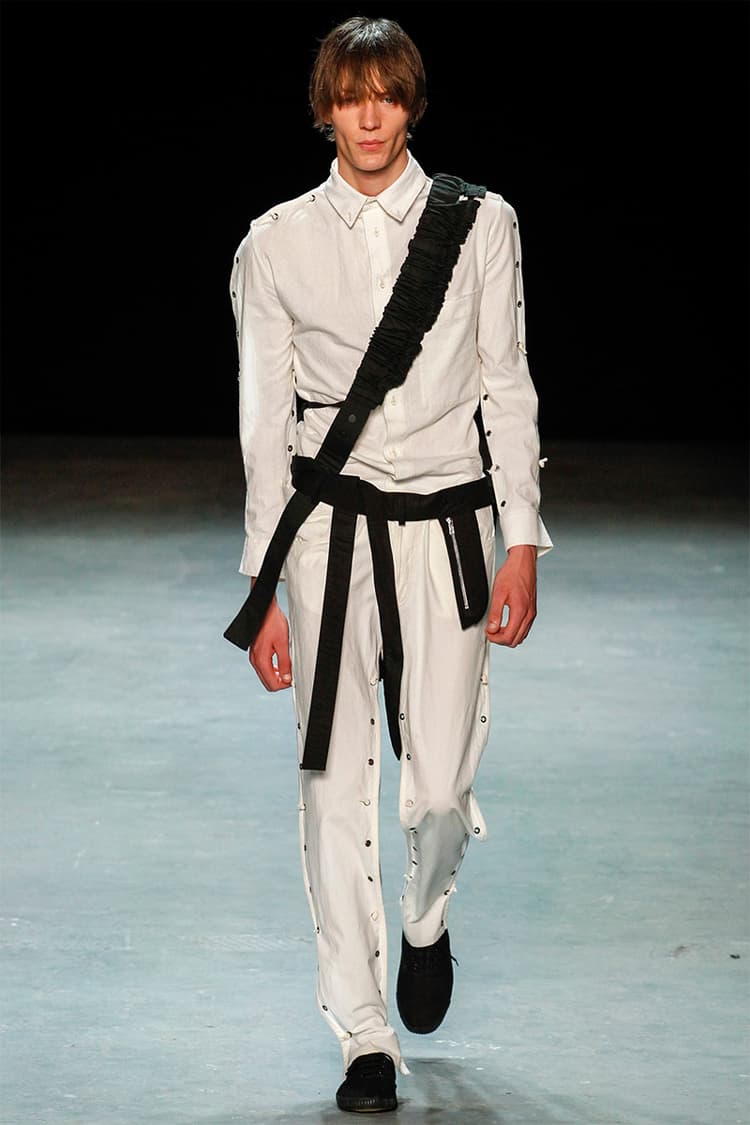 12 of 13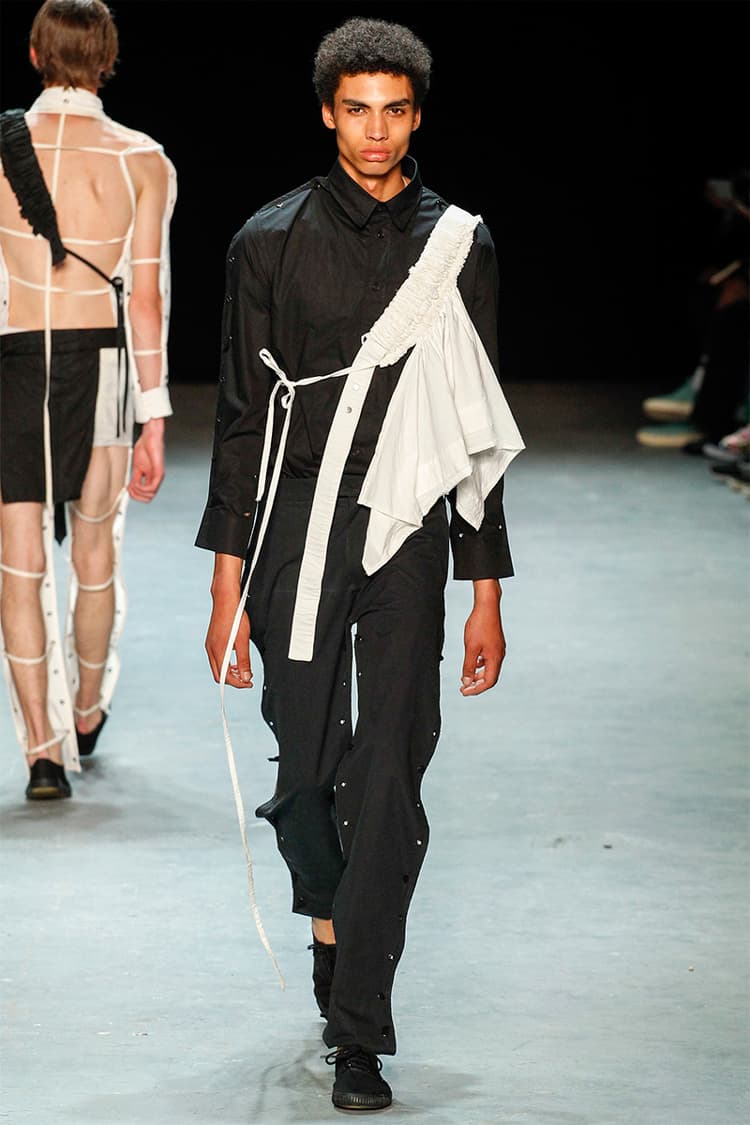 13 of 13
As the recent recipient of the British Fashion Council/GQ Designer Menswear Fund, creator Craig Green is showing no signs of slowing down. His 2017 spring/summer presentation at London Collection Men takes inspiration from the movement of flags and tarpaulins, and then reimagined to see how it would drape on the male form. The collection also references the Scout scarf, which Green points out as a "symbolism of belonging to something." Beautiful ornate patterns also decorated the voluminous pieces as to give life to the idea of movement that these torn-and-stitched-like garments exhibited. Above all else however, is Green's technical expertise, which can be seen in the highly detailed aspects of the outerwear-heavy designs. We see a bevy of quilting, lace, colour-blocking, eyelets and drawstrings. As evidenced by the collection, Green is continuing to challenge the ideals of traditions Britain is known for. In his own vision, clothes are his tools to create something more romantic and more open to interpretation. See the rest of the collection at Vogue.