Apple Brings Siri, Apple Pay to the Desktop With macOS Sierra
Say goodbye to OS X.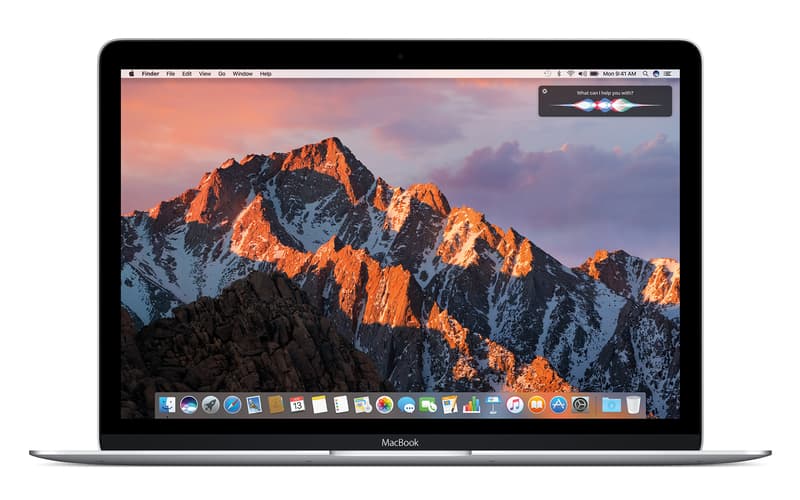 As expected, Apple officially unveiled the successor to OS X today at WWDC in San Francisco, introducing the rebranded — and aptly named — macOS. Launching with Sierra later this year, macOS promises a bevy of upgrades over its predecessor, El Capitan. Most noteworthy is the addition of Siri to the desktop as Mac users will now be able to tap Apple's personal assistant to search for information, find files and send messages in a move that's long overdue — Siri now handles 2 billion requests per week across 36 countries. Apple Pay is also coming to the desktop for more secure and private online shopping. Gone are the days of needing to store credit and debit card information with online merchants — instead, users simply look for the Apple Pay button at checkout and complete their purchase via Touch ID on an iPhone or Apple Watch.
The desktop interface itself is even getting a bit of an overhaul. Users can now easily copy and paste between devices thanks to Universal Clipboard and iCloud while almost every app — including Maps, Mail, Pages, Numbers, Keynote and TextEdit — will now feature tabs (a la Safari) for more efficient navigation so users can, for example, browse multiple locations in Maps or easily jump between email drafts in Mail. macOS Sierra will also boast picture-in-picture capabilities and allow users to resize, drag and pin video to any corner of the screen. Other additions include an overhauled Photos app with a new "Memories" feature, Optimized Storage that automatically moves infrequently used items to iCloud when space is needed, a streamlined Apple Music experience and an Auto Unlock feature that automatically logs a user into the desktop via an authenticated Apple Watch.
The developer preview of macOS Sierra is already available to Apple Developer Program members while the operating system's beta is set to kick off in July ahead of an official rollout this fall.
For more on Sierra, head on over to Apple's website.