Flip Tax: The Pros of Being a Professional Sneaker Reseller
A look into the financial, personal and mental benefits of sneaker reselling in our modern day.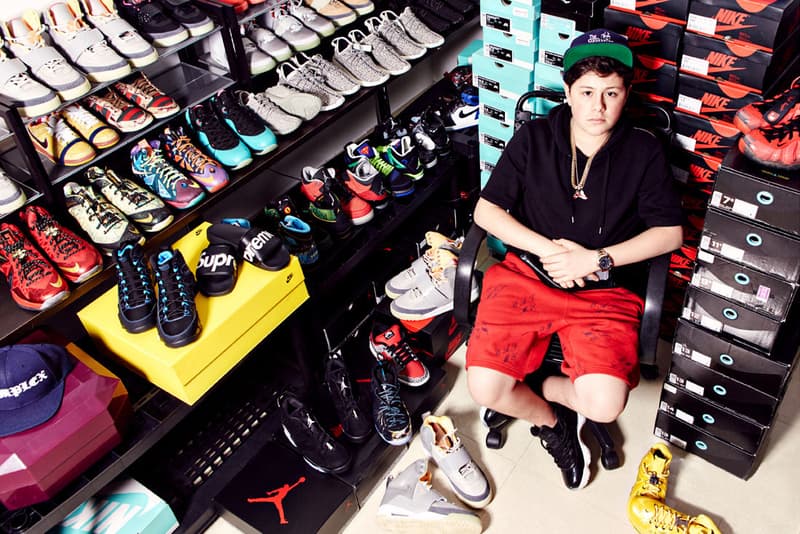 In today's age, with the countless brands, unlimited colorways and special edition releases that people inevitably never get to see, there's still a lot more to the sneaker industry than meets the eye. Sure, in the past when footwear was solely about looking better than the competition and stacking up as many pairs as you could buy, the thought of gaining a profit after being a customer was something many wouldn't think could grow at such a rapid rate. Nowadays, sneaker enthusiasts have a lot more to be concerned about than trying to "Be Like Mike."
It may be hard to grasp, especially for those who don't fully understand, but the sneaker resell market is a billion-dollar industry filled with businessmen and women of all ages. With that being said, the traditional business phrase "supply and demand" is a trio of words that helps power the ever-growing industry day in and day out. Although some may think that creating a business revolving around a flexible set of rules may be a recipe for disaster, there are a lot more positives that many would assume to be aware of; some of which are more obvious than others.
Networking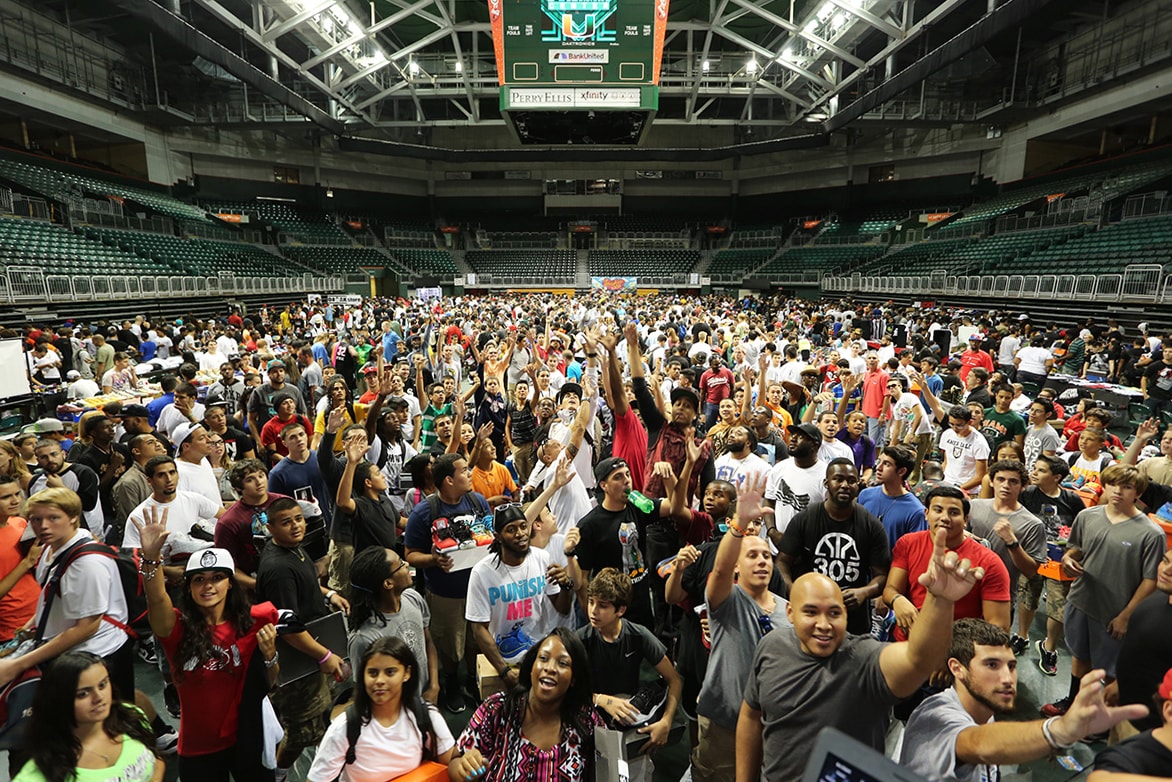 "It's not what you know, it's who you know" — this expression can be looked upon as a gem in the sneaker reselling world. It doesn't only relate to the business side of the game, but also allows relationships to be created to benefit sneaker lovers in the long run. You may find yourself wondering why certain people have earlier access or receive confirmation about a certain release before it hits the rumor mill, with many of such examples stemming from strong relationships within people in the culture. Money may make the world go round, but a true comrade never forgets a favor — with that being said, don't shy away from the thought of learning from others within the game for mutual benefit. Rome wasn't built in a day and it surely wasn't constructed by a single person. Although it may be hard to trust someone who is trying to achieve the same goals as you in a world that seems to be obsessed with competition, you tend to learn most of your do's and don'ts from other people.
Profit
Image via Upscale Hype/Campless
Money: the ultimate goal, the main reason anyone does anything these days. The business is learned from the companies that provide the goods (in this case, footwear) and resellers in-turn have created their own business model. Many resellers have the same overall goal, which is a high enough profit margin so that they can continue both the passion and the business. But not all business structures are the same and that's the beauty of each individual's business methodology; all have a different route to the top. Some buy that holy grail and flip 3x, 4x or even 5x over, while others buy a full size run and clean the store out. Many seek new models that have barely seen the blog posts it deserves, while others perhaps hunt for the vintage runners from before blogs were even a word. Some would rather make exchanges in person, and at other times you may never have a face-to-face meeting with whom you're buying/selling with, running a "store" entirely through the internet. Nonetheless, each business or business team aims to grow and constantly increase their profits, because in the end of the day cash rules everything around them.
Getting an Inside/Early Look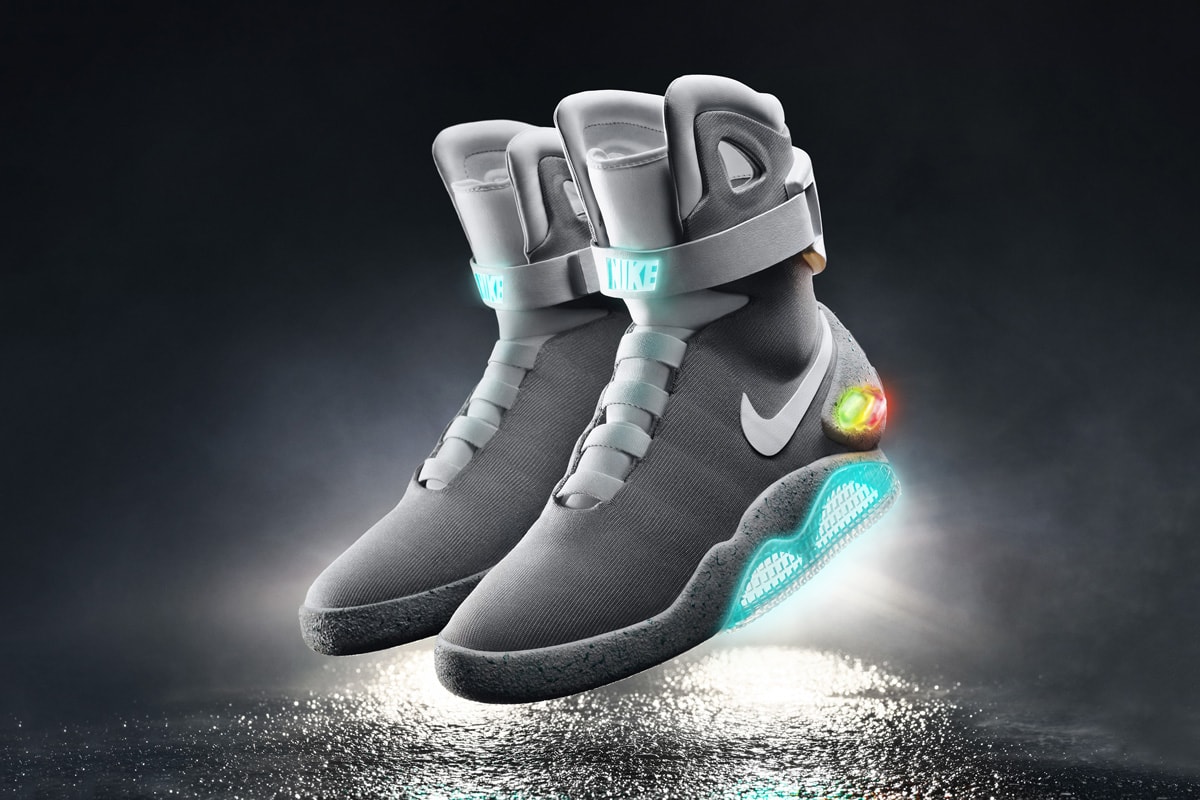 Depending upon involvement and experience, a reseller can enhance their business and knowledge by learning the ins and outs of crucial outlets such as social media and the businesses they profit off of. In a world where research can be done at the convenience of a smartphone, it isn't surprising that resellers take full advantage of moments such as notifications/updates that provide the latest news on restocks, release dates, release procedures and much more. Small intricacies such as being on top of exact release times and becoming accustomed to brands' routines can go a long way when trying to propel one's reselling as well as being a reliable source. This all leads up to an insider's look at how these sneaker companies run, learning industry techniques, marketing strategies and even secrets many consumers are generally blind to notice. Furthermore, besides staying on top of things, resellers have found notorious ways of acquiring certain sneakers days, weeks and even months before its slated to release — some examples of which are even provided from the brands themselves in hopes of "viral marketing" via influential distribution. Nevertheless, being the first on your block to see the latest hyped sneaker ignites a high that few say they've ever gotten the privilege to experience.
Your Passion Becomes Your Business
It all begins with the thought of taking something you love to the next level. It's rare for anyone of any age to say they love what they do for a living and truly mean it — a perfect example would be the 16-year-old "Benjamin Kickz" Kapelushnik aka "The Sneaker Don." The high school teen founded his business — nay, empire — with an honest love for the culture dating back to the release of the "Big Bang" edition of the Nike LeBron 9. Now known to have done an estimate of $1 million USD in sneaker sales, the respectfully-still-full-time student aims to open a few physical locations for his reselling business, known for having notable clientele such as DJ Khaled and Chris Brown. Many others in the same realm only hope to reach the quick success that Kapelushnik has reached and to think it all stems from a love of footwear is total motivation for that initial push start.
Business 101
Perhaps the greatest thing to take away from sneaker reselling isn't a physical entity at all. The lessons learned aren't found in your run-of-the-mill college course that's comprised of a lecture followed by a few presentations and exams; this type of business is learned through experience. To the naked eye, a line in front of a popular sneaker boutique is filled with "crazy kids" who value footwear over an education. Little do those same people know that the sneaker reselling industry is its own genre of education in itself — think real-world experience without a six-figure college degree. Within physical campouts, waiting for countdowns and additional methods of making sure your own inventory is enough to generate a profit, the process of learning is ever present within a resellers career. Setting prices that not only satisfy customers but also keep your business afloat; finding ways to make transactions a smooth operation along with being a trusted outlet for buyers; crunching numbers and keeping up with the latest releases all while juggling school and possibly even a part-time job — these aspects embody economics, sociology, business ethics and even a bit of management all from within the confines of a packed Supreme queue and without those pesky tuition costs.
Sounds good? The sneaker reselling business isn't all glitz, glamour and GEL-Lyte IIIs. There's plenty of downsides to flipping; stay tuned for part 2 when we dissect the cons to being a professional sneaker reseller.