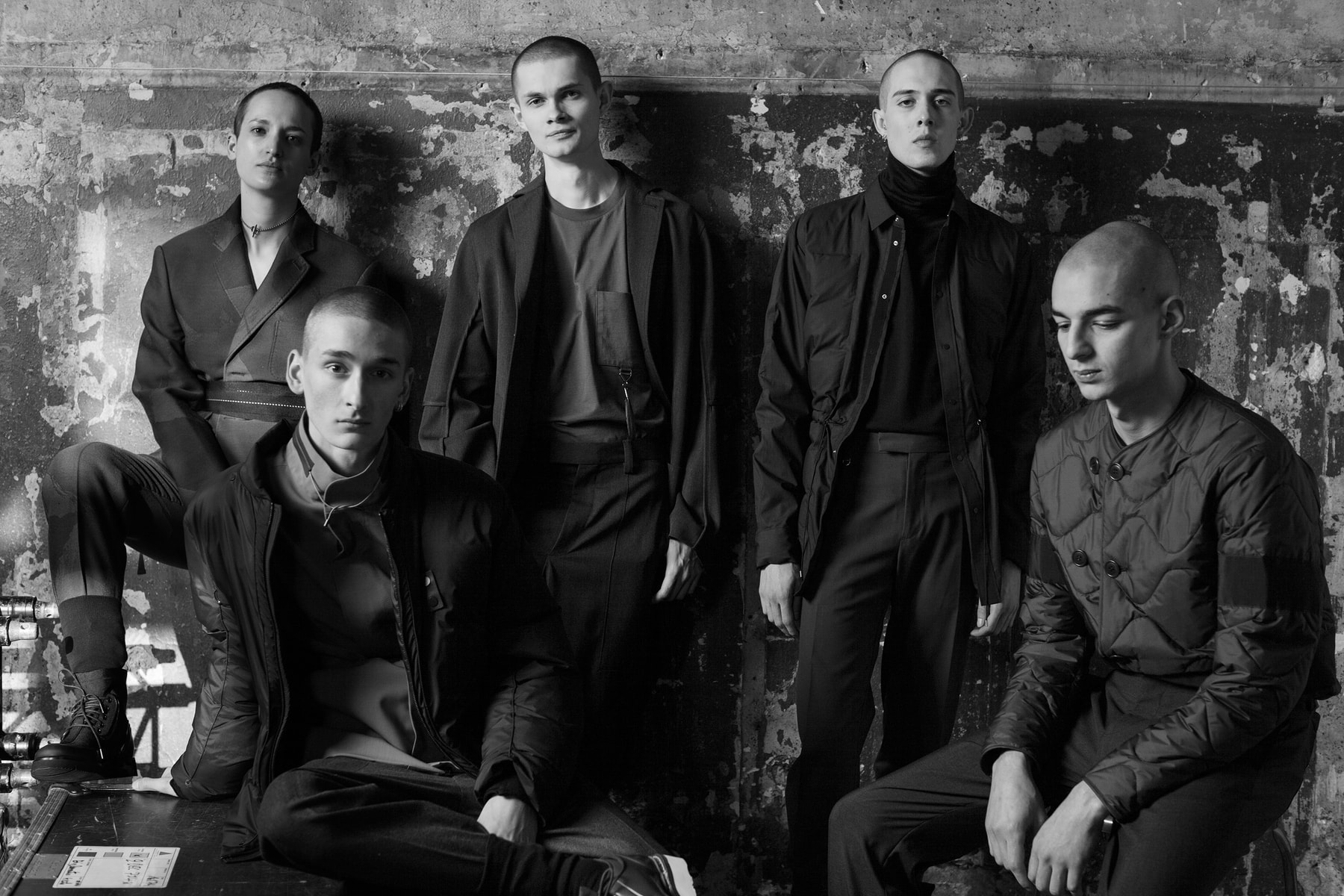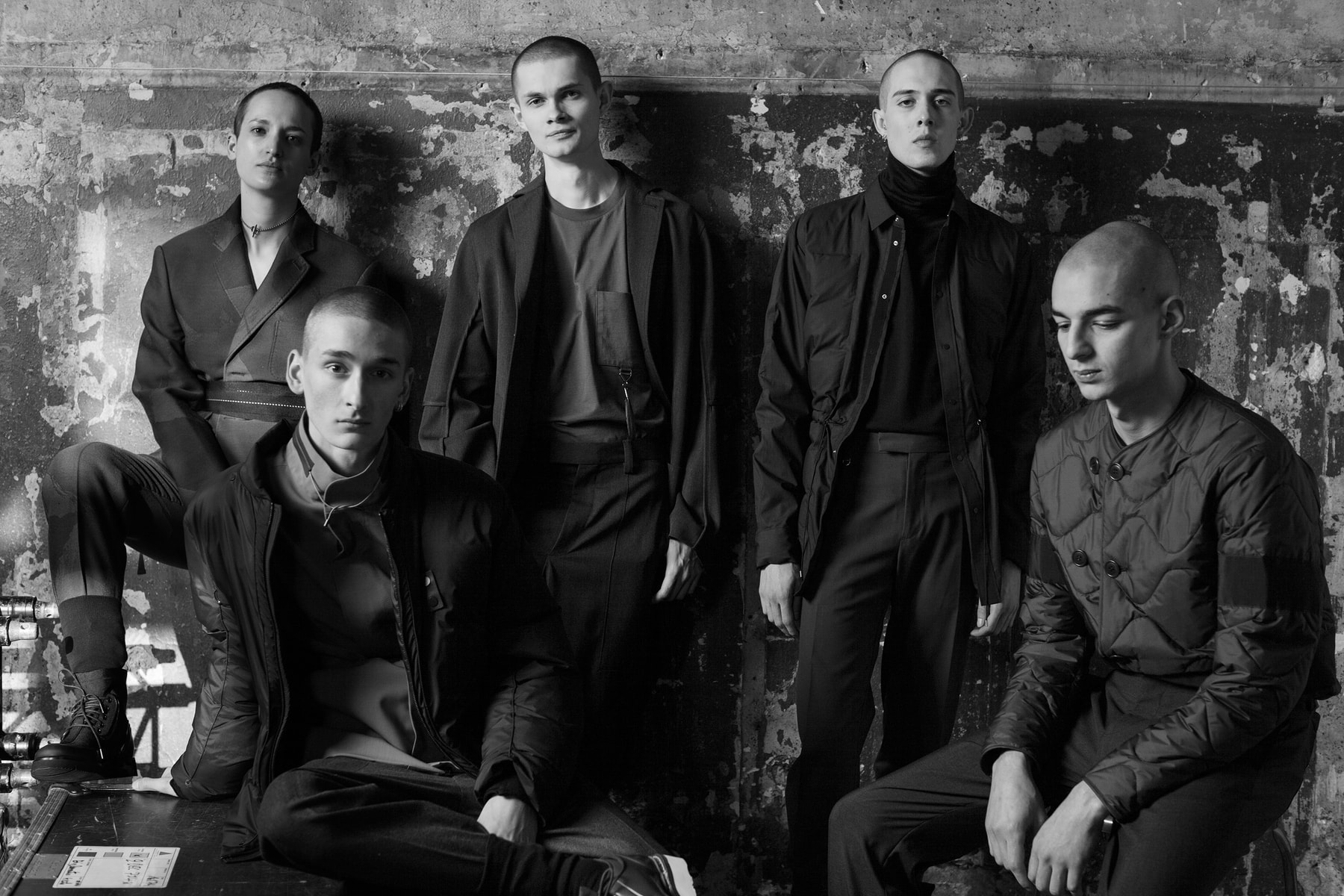 Revolutionizing Menswear: OAMC
How does a new brand get stocked at the most prestigious stores around the world alongside labels such as Lanvin, Thom Browne and Jil Sander? Luke Meier answers this question.
Starting a brand this day in age is a tough task, but starting a successful menswear brand is almost an impossible task when you consider the multitude of longstanding labels of indisputable heritage. Entities such as Gucci, Lanvin and more have dominated the market to the point where they have become synonymous to what consumers think of when "menswear" is mentioned. We see new brands try to make a statement and compete in the oversaturated industry every day but few make it and even fewer can keep up with the well-established powerhouses that arguably pave the way of trends that filter down to the high streets. Therefore, when OAMC launched in 2013, they approached fashion differently, breaking down the uncomfortable, as well as the pretentious feeling many consumers have with luxury menswear. In just three short years, OAMC has been the brand to watch as it steadily solidifies its place alongside brands such as Dries Van Noten and Thom Browne. Most recently, it was even nominated for the prestigious 2016 ANDAM Grand Prix award, which says a lot when you consider the pedigree of the other nominations. We caught up with Luke Meier (who created the brand with Arnaud Faeh) and delved into how a brand can break into the gated menswear community. "I believe that OAMC presents something different, however, and I would go so far as to say that we're able to do more things in an authentic way than some of the traditional menswear brands, and I'm proud of that," says Meier.
"Our team is still learning and growing, but I believe we have been able to present the first stage of what I have intended since the inception: authenticity in style and make across many different types of products, from graphic T-shirts to tailoring."
"I was looking for something that I could relate to that was made at a luxury level. I have always appreciated luxury brands and their level of craftsmanship, but they were always presented in a way that felt foreign to me. In other words, I didn't feel like their customer. OAMC was my chance to create high-level products that present ideas and references that are more in line with my interests and perspective," says Meier. It's undeniable that the retail environment for men has drastically changed over the past few years with the rise of e-commerce and access to information, which wasn't widely available a decade ago. Even age-old establishments such as Louis Vuitton and Gucci are transitioning into a more youthful aesthetic to appeal to a different audience, yet none have quite managed to remove that stuck-up feeling of unease for their new demographics. Whereas OAMC's approach to menswear has been predominantly focused on letting the product speak for itself, Meier and Faeh have removed those pretentious barriers that are almost considered a stigma with the luxury labels, and found a balance to satisfy what they were always looking for. In essence, the pair have made things more relevant to them, which inherently plays a large part in their output. Adding to what he talked about with creating something that he could understand himself, Meier describes the journey since OAMC's inception and weighs up if he thinks he's successfully produced this, "Our team is still learning and growing, but I believe we have been able to present the first stage of what I have intended since the inception: authenticity in style and make across many different types of products, from graphic T-shirts to tailoring."
When your tenure in the industry includes stints as Creative Director of Supreme, starting a menswear label provides benefits that fashion houses with decades of heritage can't offer; mainly the fact that whatever your next project may be, a loyal trend-savvy crowd follows close behind. Meier acknowledges this and doesn't take it lightly, appreciating his connection to the New York skate-inspired brand he notes "I'm proud of my time at Supreme and what I was able to do there. James Jebbia will always be a good friend of mine, and I respect him a lot for the way he has built the brand and the staff that he has managed to put together over the years." Although he's not resting on his laurels and wants OAMC to be known for its own qualities when he adds, "It is a compliment that people will always make the connection between me and Supreme, but OAMC is a new project, and it is making its own place." "We're there because we make good shit. We put a lot of work into making our pieces and are less focused on the hype side." In such a fast-paced industry filled with new brands popping up and jumping on trends, it is difficult to imagine how a label can obtain longevity by doing everything that's completely true to its identity. With how rapid the times are changing, something you see today on your Instagram feed will probably not be there next year. Many would say there's no substance to the fashion of today when a celebrity endorsement is the new way of shifting product. However, as fickle as it may look like from a consumer's perspective, Meier's experience with buyers from the most prestigious stores around the world proves that many are still focused on quality and sustainability over of-the-moment brands which may in fact end up on sales racks down the line. In just three short years, OAMC is exactly where it wants to be in terms of retail and this was all without "hype" or influencer co-signs, of which Meier breaks down: "I believe that it's as simple as the buyers recognizing the high level of products we make. We're there because we make good shit. We put a lot of work into making our pieces and are less focused on the hype side. I really don't care about that. It's rare to see someone so focused on quality production as the ultimate marketing tool in a day where social media is pivotal to the success of most fashion brands. To further reinforce this belief, the OAMC founder explains his views on how every retailer will have a different way of presenting the pieces but this isn't necessarily negative if your pieces shine in its own glory – "That's a challenge to a certain degree, but I believe that our pieces speak for themselves. We have some great retail partners that are presenting our vision in the right way, and people are beginning to understand it. We respect that retailers have their own vision and their own customer, but they must present the collection in a way that expresses our point of view."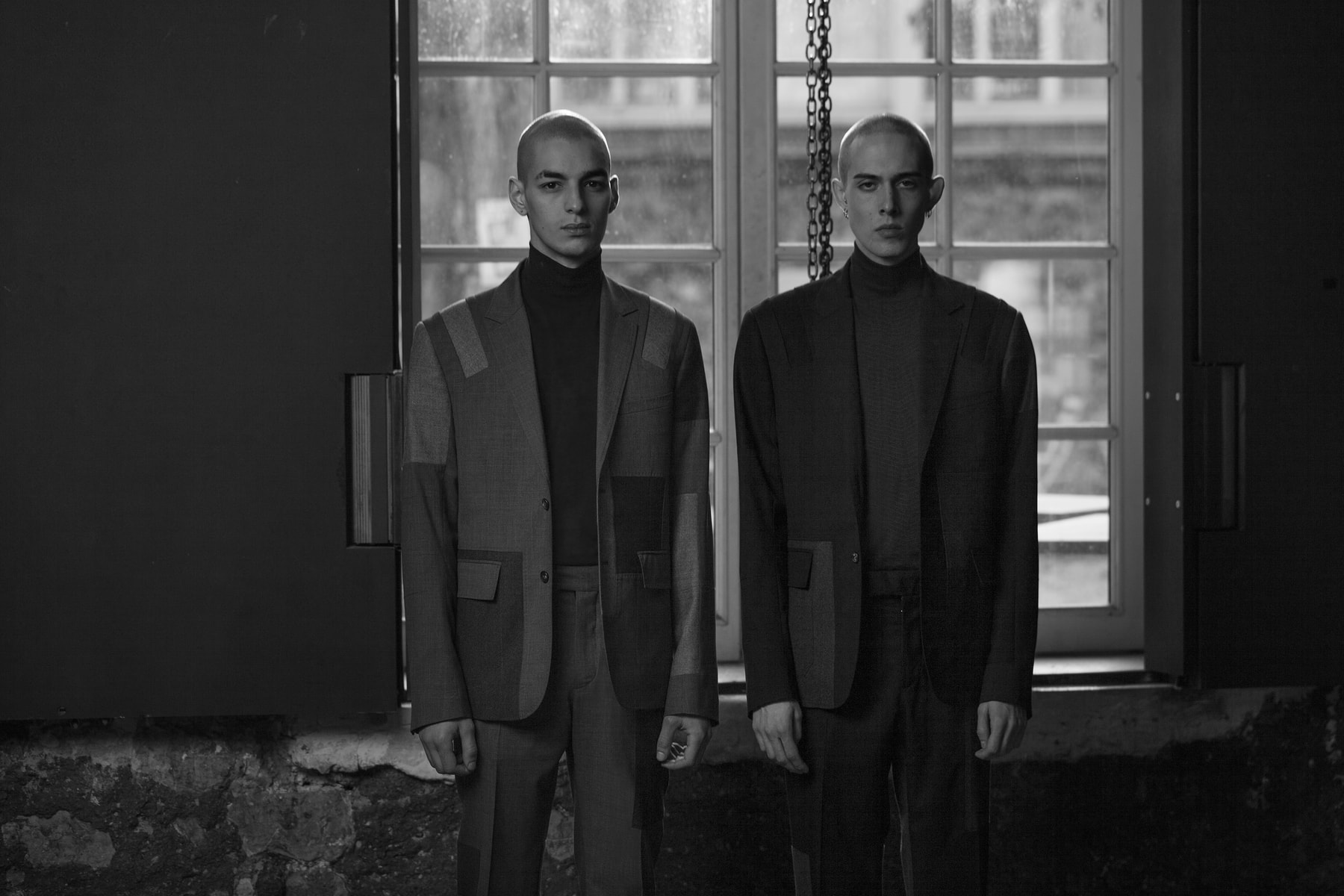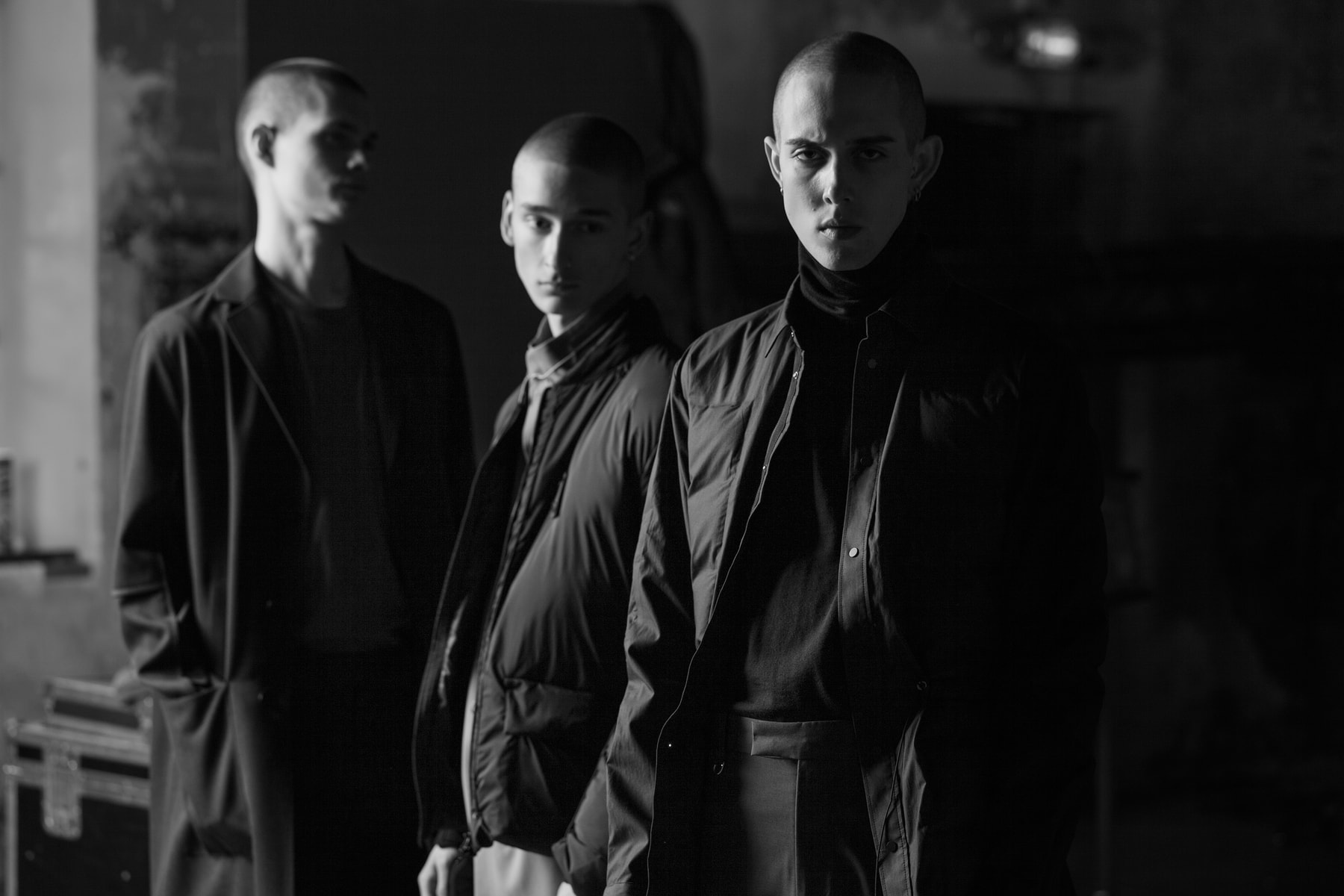 While OAMC is making steps in the right direction to remove that unapproachable feeling consumers face when purchasing high-end menswear by offering well-thought, subtle garments of quality construction, it still has to navigate the hurdles of the price points it sits at. Quality comes at a price and having your pieces intricately constructed in Italy further adds to the costs as Meier explains in more detail: "It's not only construction, but also a function of quality materials and low quantities. We fight for every cent of every piece, but in the end if you want quality, it has its price. I could give you a list of 'luxury' brands that cut all kinds of corners, from make to fabric, and I promise you wouldn't believe me if you didn't see it for yourself. We don't cut any corners, and the resulting price is what it is, and I firmly stand behind the value of our pieces." As the younger generation of consumers have been swept up in this fast-paced spending culture where Tumblr-esque graphic tees and dad caps run rampant, you could argue that this will pave the way for brands of substance to come into the limelight again when people start changing into the mentality of sophisticated pieces of tailoring. Meier adds on to this point by saying, "I believe that people do embrace the idea of high quality and lasting products. They do understand value. It's true that the industry is speeding up, but in the end you can't rush quality."
Aside from creating pieces of great quality in terms of construction, the designs are the most crucial aspects as arguably anyone can go to the top manufacturers and select the best materials on offer. When you look at an OAMC collection, it's as cohesive as you'll ever see, with every piece well-thought. Meier's fascination with a range of topics has allowed him to fully grasp underlying themes and concepts, which was stronger than ever in the brand's 2016 fall/winter collection where a military/aviation theme was prevalent. Not only does the context of flight and functionality find its way throughout the aesthetics of the pieces, details such as how the physics of flight were also considered in creating the final garment. On the source of inspiration, Meier explains, "As always, I initially looked to nature, but also explored the concept of manned flight and the contributions that military innovation has afforded us. This was paralleled by the idea of flight being migration and the impact it has on the world at present. Because of the concept of birds and feathers, I used engineered down fill (from sustainable sources) in creating interesting volumes; I also explored the compression aspects of parachutists in the military and developed hardware based on the multi-ring systems of parachutes. Furthermore, I used the paneling systems in wing construction as detailing on tailoring and outerwear." OAMC has long drawn from concepts far and wide in its execution. For the past two seasons, inspirations have been sourced from the Himalayas and Sub-Saharan Africa, Meier has also given back to these locations, evident in the brand's charitable partnership with the Snow Leopard Conservancy and the Save the Rhino foundation. "I only felt that it was right to give something back to the areas where I found inspiration. The snow leopard, as an archetype of evolution, is a powerful symbol in our Fall-Winter 2015 collection, and to know that there are so few left on Earth is quite disturbing," explains Meier when talking about his charitable causes.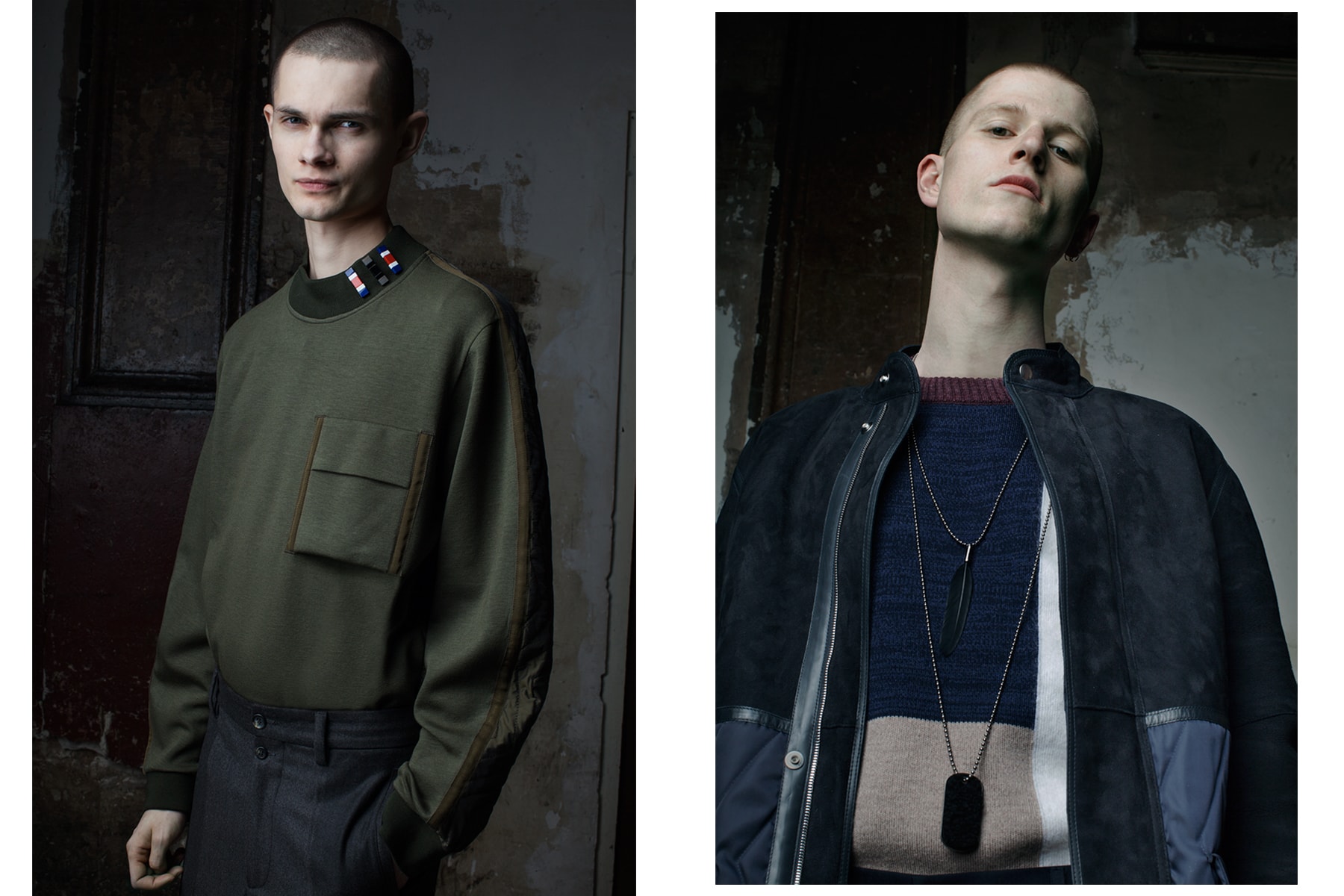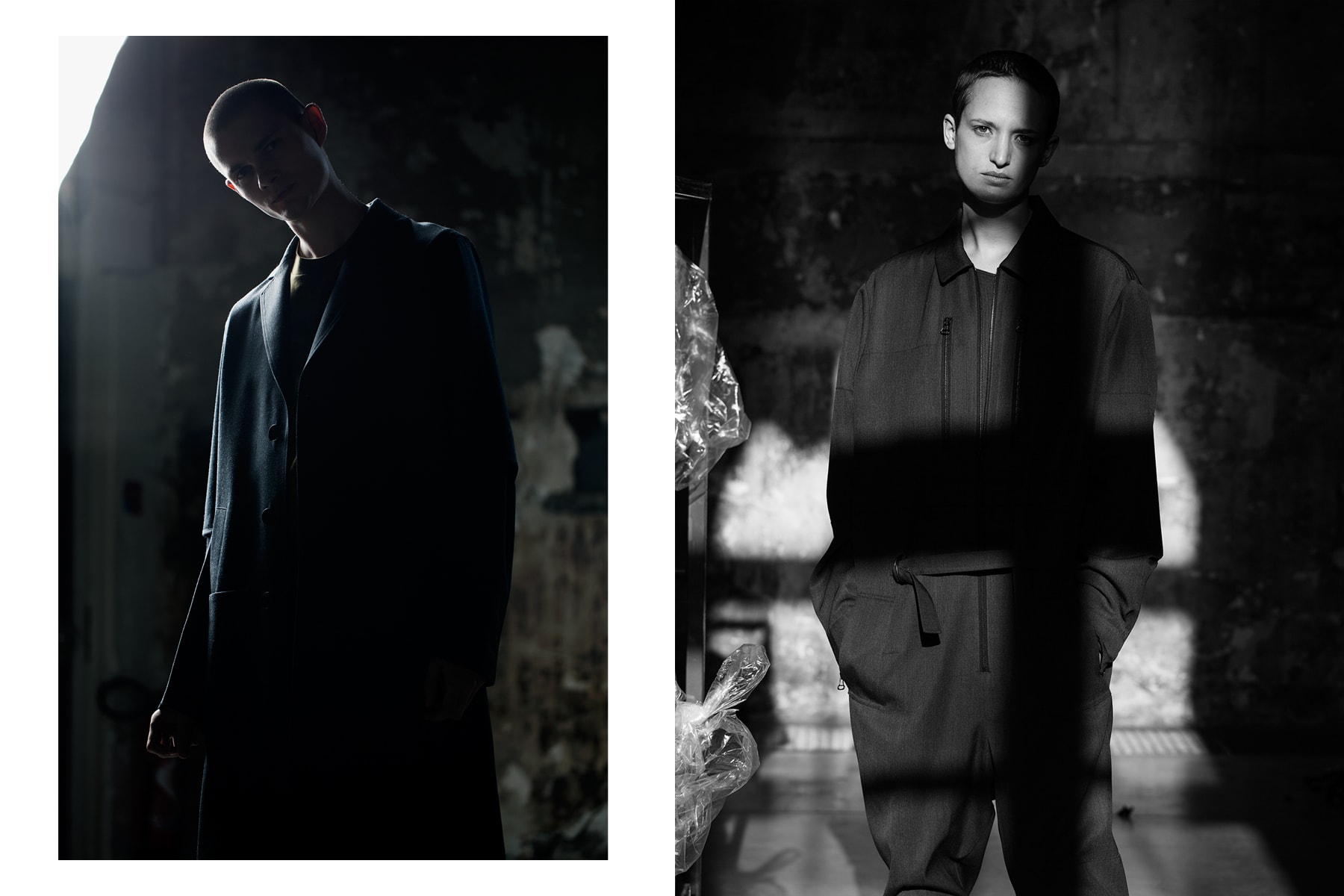 "I want the brand to represent the new way that luxury should be realized; not a stuffy, dusty old brand that can't change and is removed from its customers." So what's next for OAMC now that it's where it wants to be? It's more a matter of sustaining the momentum and creating something with longevity so it can keep innovating in all areas of the business. As the burgeoning label continues to build on its cutting-edge and innovative designs, it is also creating a new aesthetic entirely. Only time will tell where the brand will go but by sticking to its own beliefs and methodology, it looks to be on the right track to further solidify what the founding duo started out to do. Meier rounds things out "OAMC will continue to grow in an organic way. To have come this far credits the hard work we have invested, but also acknowledges the belief that a lot of people have in what we're doing. The next steps will be to expand our environments in which people can experience the brand. Whether through our own flagship stores, a more immersive website, or deeper work with our wholesale partners, we will always take the route that feels the most organic. Personally I want to make OAMC the benchmark for new men's luxury. I want the brand to represent the new way that luxury should be realized; not a stuffy, dusty old brand that can't change and is removed from its customers, but a modern brand that offers products across all categories that speak to people in a relevant way."