hobo & TRUCK Unveil a Hand-Crafted Range of Camping Essentials
Must-haves for the outdoor enthusiast.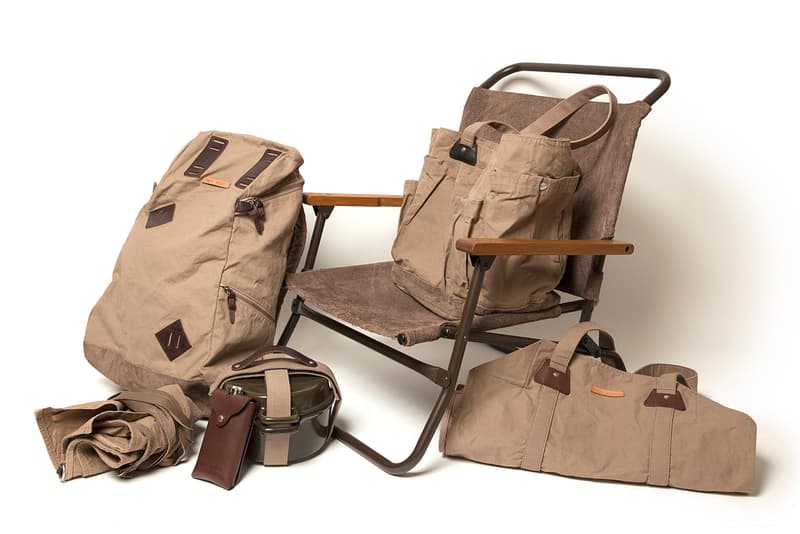 hobo joins forces with Osaka-based TRUCK FURNITURE for a series of handmade furnishings and outdoor essentials. Inspired by the latter's "TSP LOW CHAIR," designers Hideki Asakura and Tokuhiko Kise's present the "Tabiki Bar," a series of eight products (such as a paraffin-coated backpack, a utility bag, a log carrier and an apron) centered around the theme of camping. To go along with the rugged selection of storage solutions are a pair of waterproof leather gloves, a ceramic all-in-one cooker and a stainless steel flask housed in an oiled leather case. Last but not least, the two offer up a comfortable and compact leather low chair featuring a waterproof suede and wood d construction. Check out the full range above and purchase any items from COVERCHORD, vendor and TRUCK now.