Famous Dex Quits Rap But Changes His Mind After Overwhelming Fan Support
"I just want my life back. I just want to live my regular life."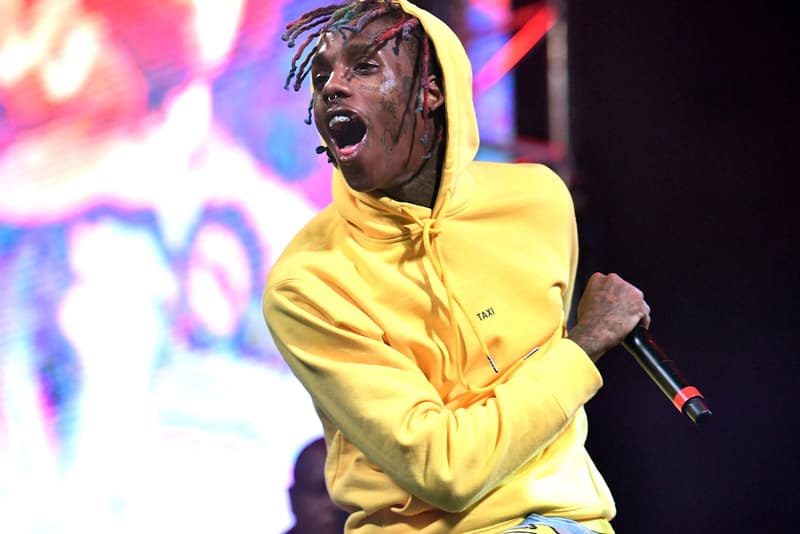 Famous Dex is one of the hottest, most-talked-about up-and-coming rappers as of late, taking over the Internet and the dance floors with his hits "Drip From My Walk," "Hoes Mad" and more. While most know him for his playful energy and unique aesthetic, his "heartbreak" motif may be more real to him than just a form of branding. A few hours ago, the Chicago rapper took to Periscope and revealed that it's his last day on social media and that he won't be putting out another mixtape. He claims that his "last day for a lot of sh*t." because there is "too much going on" and the he "can't deal with this sh*t." The rapper is, however, appreciative of his fans and calls them his second family.
LIVE on #Periscope https://t.co/SqUVUGRq9o

— ✨Geeky⚓️ (@FamousDex) May 29, 2016
Things ain't the Same ???. This my Last Tweet??

— ✨Geeky⚓️ (@FamousDex) May 29, 2016
@FamousDex call me lil bro

— Rich The Kid (@IAmRichTheKid) May 29, 2016
During and after the announcement, fans showered him with empathy and support. About an hour ago, Dexter uploaded another Periscope video with a seemingly changed mindset. He expressed gratitude to his fans for their overwhelming support and says that he can't stop because "there is too much to live for." Although Dex doesn't specify if he'll continue with making music, it's definitely good to see that he's getting the support he needs from fans.
LIVE on #Periscope: I can't give up https://t.co/Pchf9ePfNi

— ✨Geeky⚓️ (@FamousDex) May 30, 2016
Stay tuned for more updates on Dexter.