visvim's Latest Sanjuro Coat Features a Navajo-Inspired Print
Constructed of vintage fabrics ensuring each one is unique.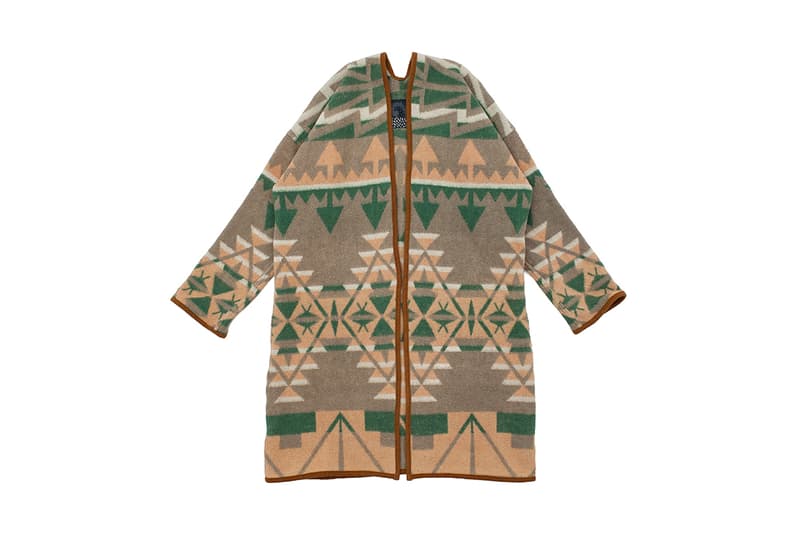 visvim's newest iteration of the Sanjuro coat takes on an eyecatching aesthetic with an allover Navajo-inspired print with a tan, green, beige and brown palette. The coat is constructed of natural dyed felt and offers a vintage blanket feel. Because of the vintage fabric, no two items are the same and each have been meticulously inspected to ensure quality. Head over to visvim's site to purchase this coat, which is available for $2,450 USD.