Digitize Your Notes & Sketches Instantly With Moleskine's New Smart Writing Set
Revolutionizing the common pen and notepad.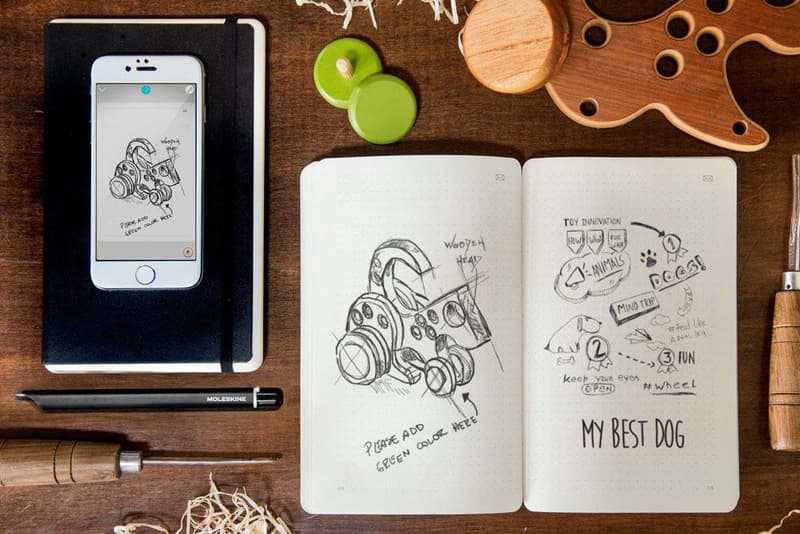 At this day and age, the growing surge of handheld electronics is leading us on a steady path to an estimated 6 billion smartphone users around the world by 2020, and while the tablet is by no means as popular, the device is already establishing itself as the "norm" in stead of the common pen and paper.
In an effort to bridge the electronic tablet and the notepad, Moleskine has debuted the new Smart Writing Set, a specialized digital notebook that can be used to digitally archive and search information. Users can write, draw and work with the slim, aluminium smart Pen+ that instantly digitizes their notes, documents, and sketches in real time onto your smartphone or tablet via the companion app (that's also free). The slim, aluminum Pen+ achieves this with a built-in hidden camera that traces everything you write.
You can purchase the Smart Writing Set now online for $200 USD.