HYPEBEAST Magazine Issue 14: The Artisanal Issue
Featuring stories with John Mayer, Dr. Woo, LQQK Studio, Hender Scheme and Terry Richardson.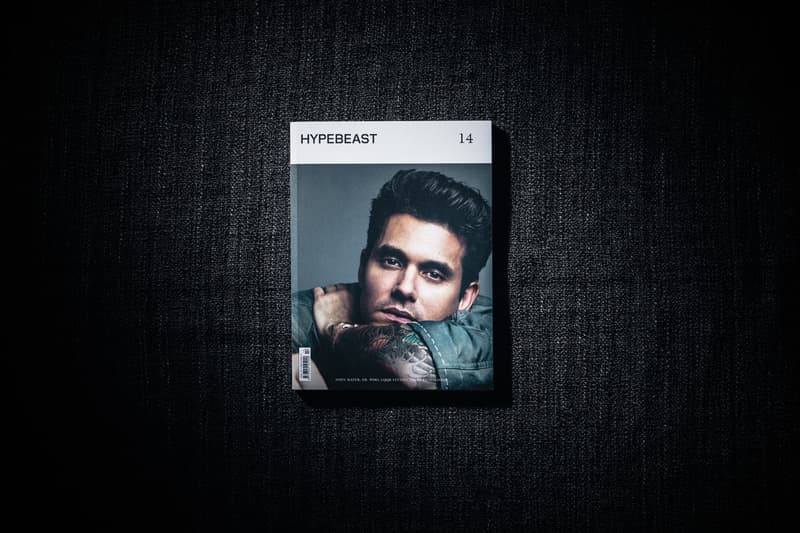 For our 14th issue of HYPEBEAST Magazine, we initially focused our efforts on finding the absolute best products out there; we wanted to recognize all that which is of good quality. Along the way, however, we were met by the underlying themes that became the backbone of the issue itself. The inherent qualities of passion and dedication are what clearly provided the mark of a true "artisan."
While the cover story may seem disjointed to some, those who know John Mayer the way we do know that he is an aficionado of quality products from his instruments to his watches and to our greatest shared interest, visvim. We spent some time with John discussing his personal style, his longstanding collector's gene, and his personal relationship with Hiroki Nakamura. Featured alongside John in this issue is prominent tattoo artist Dr. Woo, famous for his highly detailed single-needle designs. From one art form to the next, we also chat with well-known celebrity photographer Terry Richardson on the development of his trade and the establishment of his own personal style. Perhaps the truest feature we have to this idea of "artisanal" are the guys of LQQK Studio, who we visited at their studio in Brooklyn to get a firsthand look at their design and screen printing processes.
Known for its precision and attention to detail, Japan produces some of the most quality-driven products in the world and continues to spawn skilled and dedicated craftsmen. We spoke to two of these individuals in Eiichiro Homma of nanamica and THE NORTH FACE PURPLE LABEL, and Ryo Kashiwazaki of Hender Scheme about their craft and commitment to quality. To round out the issue, we focused on a few topics inherent to the concept of "artisanal" in denim and coffee. All these along with many other stories, styling shoots and product highlights are bound within the covers of this new issue.
HYPEBEAST Magazine Issue 14: The Artisanal Issue retails for $12 USD (£7.50 GBP) and is currently available at HBX, as well as at select stockists and newsstands worldwide.