Casio G-Shock GA-100 x Marcelo Burlon County of Milan
Continuing to dominate even more facets of today's fashion world.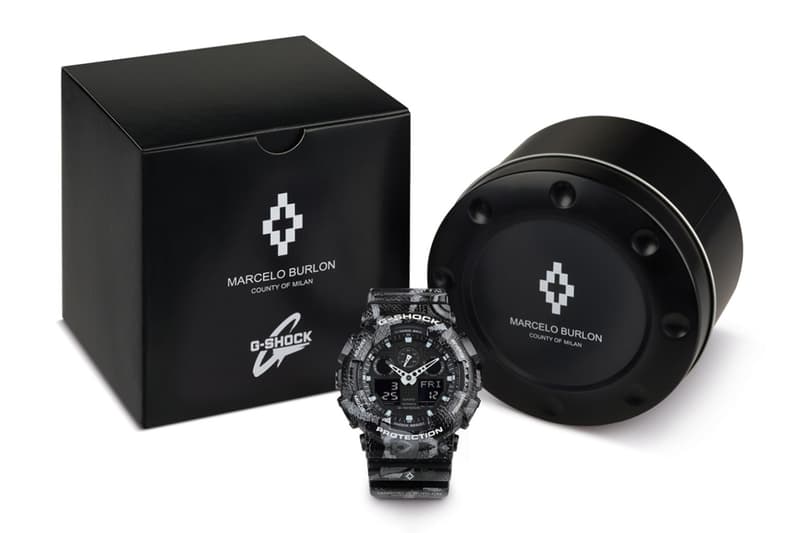 From past collaborations with the likes of Alpha Industries, Moët & Chandon and Illulian, the Argentinian-born, Milan-based designer that is Marcelo Burlon has seemingly tried his hand at almost everything and effectively translated his notable graphic stylings into a plethora of creative disciplines and products. Unveiled last week during Milan's design fair, Burlon's take on the classic Casio G-Shock GA-100 retains the watch's bulkier form and is covered in a monochromatic, snake-print pattern — akin to that of past pursuits. The limited edition Casio G-Shock GA-100MRB-1AER x Marcelo Burlon County of Milan will be available worldwide at G-Shock and County of Milan retailers from June 1, 2016.