Mark Parker Discusses Air Max Con and Nike's Upcoming Innovations
Nike's CEO talks the global sneaker market, making things more personal, and the use of 3D-printing.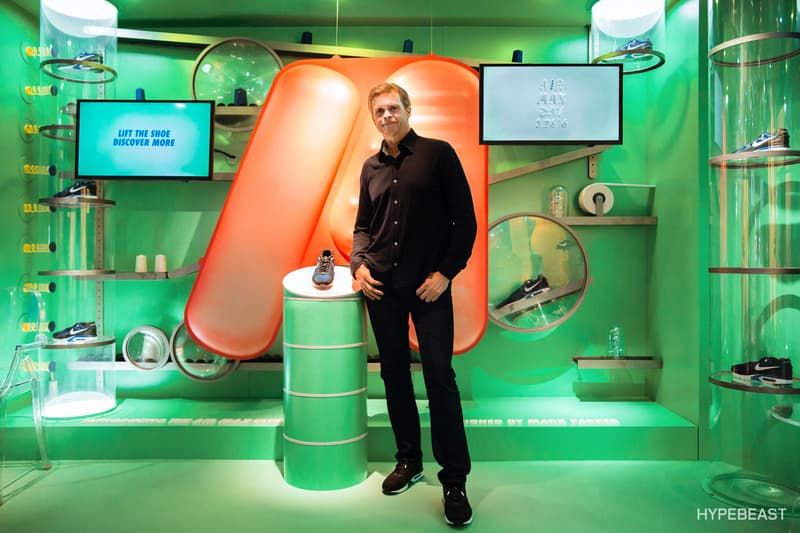 Over the past weekend, Nike celebrated its most iconic sneaker family by hosting conventions in select fashion capitals, namely New York, Tokyo and Hong Kong, to coincide with the brand's annual Air Max Day festivities. Attendees were left awestruck by elaborate installations, extensive sneaker collections and footwear gems on display at each venue — it's no wonder Nike's CEO made a brief pit stop at Hong Kong's Air Max Con to check things out for himself.
Having earned his stripes as a footwear designer before going on to become CEO of the Swoosh, Mark Parker is as much an inspirational business leader as he is an avid sneaker designer. Remarkably, he continues to balance his hectic work schedule with various creative outlets, expressing himself through collaboration projects such as HTM — the three-headed design collective that includes fellow Nike and Jordan Brand designer Tinker Hatfield, and creative consultant Hiroshi Fujiwara.
As part of HTM's exclusive series of releases for Air Max Day, Parker reappropriated the relatively low-profile Air Max BW with proprietary technology, alongside subtle facelifts and details that offer up a refreshing update to the classic silhouette. Aptly dubbed Air Max Ultra M, its display in the H-T-M Kitchen at Hong Kong's Air Max Con served as the backdrop for our conversation with the famed CEO, where we talked about Nike's inaugural international sneaker convention, how the brand is looking to create a digital community via its revamped SNKRS app and what lies ahead with regard to 3D-printing technology.
AIR MAX CON
Why did Nike select New York, Tokyo and Hong Kong as hubs for its first-ever Air Max Con?
Well, they're obviously incredible cities with a huge, vibrant sneaker culture that's influential around the world. There's certainly a strong base of sneaker and Air Max enthusiasts, and we thought they would be great cities to triangulate.
These places have a great appetite for innovation, fashion and lifestyle. There's a real digital, social culture that's not necessarily unique to these cities, but certainly vibrant. So, by having [Air Max Con] in three different cities and in different parts of the world, we're giving the culture more of a chance to get exposed to who we are and what we're doing.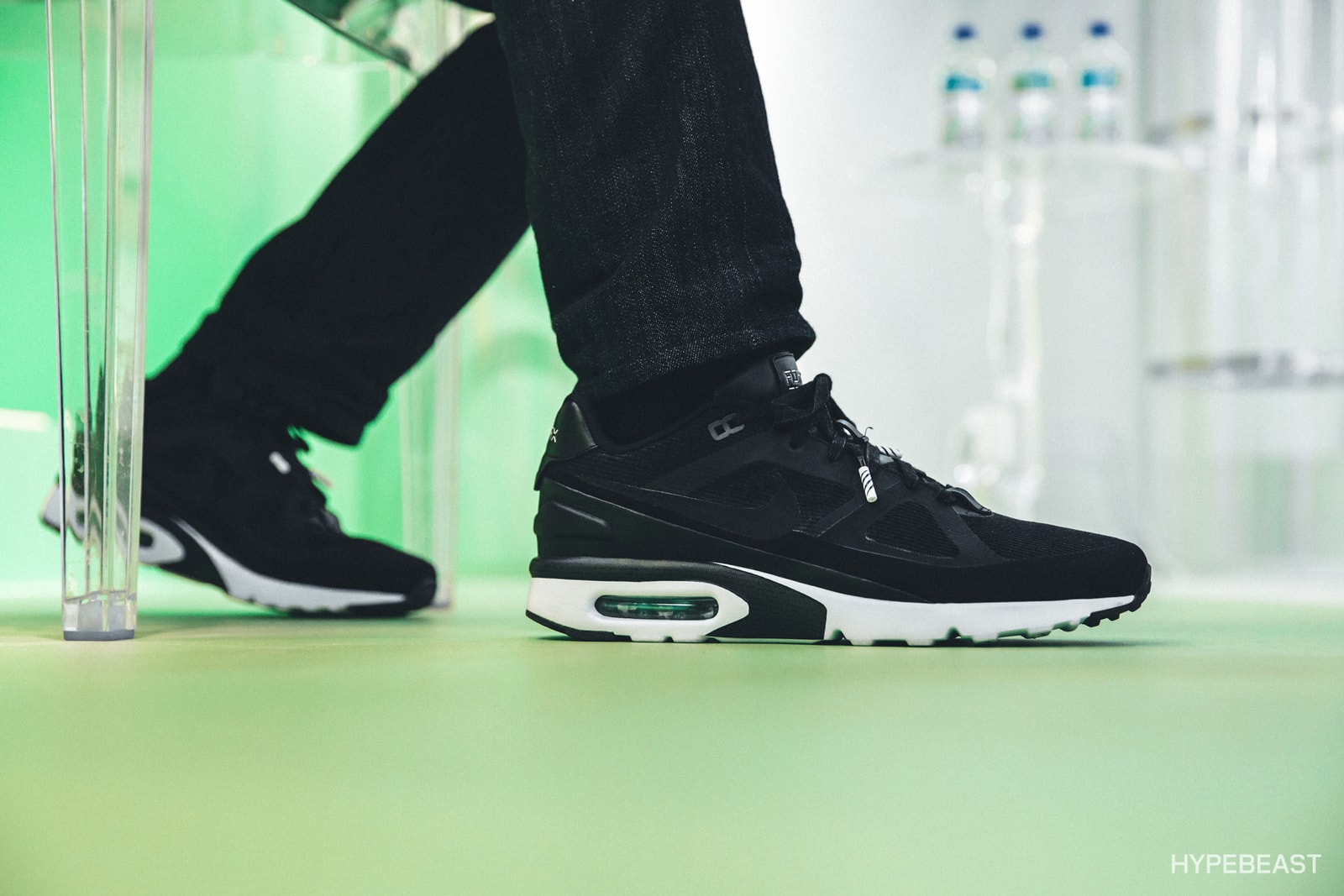 What are you hoping for visitors to come away with?
I think just the celebration of Air Max and its design, the impact on popular culture, the heritage and history of the shoe, and the hundreds of different forms through the years. Personally, as a designer, to see all of the variations is incredible. I love seeing an object interpreted in many different ways, it's visually striking. And to have the real enthusiasts come in and actually experience this in an expressive, fun kind of way is what we're all about. We're inspired by it.
Is Air Max Con an indicator that Nike is gradually shifting its main focus onto the fashion and lifestyle markets?
We happen to live in a world today that's becoming more active or at least looking to be more comfortable. Our focus has always been on the performance of the athlete and innovating to help them reach their potential. In doing this, we also create new forms of product that have their distinctive style and reason for being, and often times they become fashionable.
SNKRS
What is Nike hoping to achieve with the latest version of its SNKRS app?
With the app and product as well, we're trying to make it more personal and relevant to you as a user. So, the interaction that you have with the app actually provides more insight into what you're looking for, what's important to you, and I think that's going to be the trend. We're getting real-time insight and influence from users, and using it to create new experiences. And that innovation happens on a daily basis.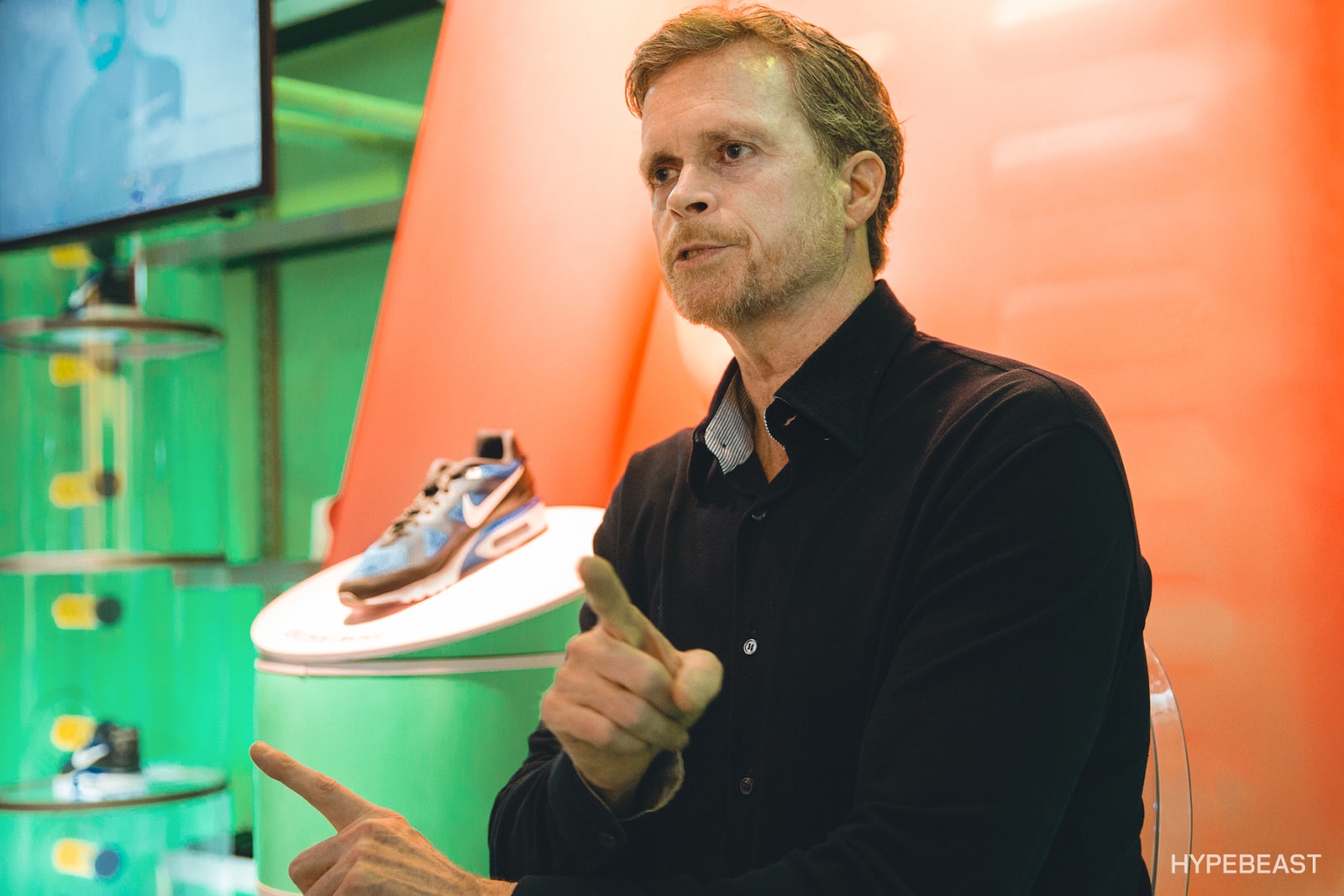 3D-Printing
We're seeing a lot of major sportswear brands jump onto the 3D-printing bandwagon. How is Nike's approach to this technology different to its competitors?
We've been involved with 3D-printing for three or four years now, creating prototypes and products with 3D-printed parts for athletes. You'll see more of that happening in Rio [de Janeiro] at the Olympics. But as the technology advances, as new materials are developed, there's more potential for rapid prototyping and also mass production.
Potentially, you'll be able to come into a store, like certain aspects of different shoes and be able to put those together in one product that is just for you. There are some things we're working on that I can't really talk about at this stage, but as a designer they are both exciting and game-changing as far as the industry goes. But suffice it to say that 3D-printing is going to be a part of our future.
How is Nike planning on integrating 3D-printing into existing technology such as Flyknit?
I think you're going to see combinations of Flyknit and 3D-printing in the same product. Today, we use it in prototyping so we can get a quick look at something by going from 2D into 3D. And with new materials and advancements in 3D-printing, we can actually create prototypes that can be tested by world class athletes. An important focus for us is to personalize and customize product very quickly. You may have a special type of cushioning that you need because of a force analysis on your feet, and we can construct a cushioning system that is very personal to you, as well as account for any aesthetic considerations that you're looking for.