Raden's Connected Luggage Is the Perfect Travel Companion
Not your average suitcases.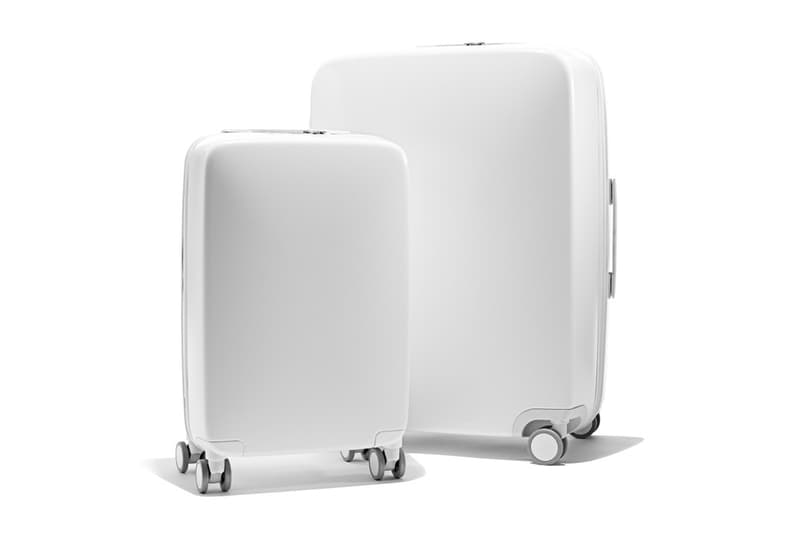 Typically if your suitcase can get your belongings safely from point A to point B without getting busted up in the process, then that's good enough. But Raden is upping the ante a bit with its new line of "smart" luggage. Available in 22" carry-on and 28" checked sizes and a bevy of colorways to boot, the designs not only look sleek, but offer a number of additional features.
Thanks to a built-in scale, you'll never have to worry about your bag being overweight again; simply lift the case via its ergonomic top carry handle and check your phone's Bluetooth-connected app to see exactly how heavy your bag is. The app also connects to a proximity sensor embedded in the case so you don't misplace it in the hustle and bustle of the airport. The luggage even sports a built-in power source (similar to the likes of a mophie Powerstation) that can charge your devices while you're on the go. The portable battery — which boasts two USB ports — can even be removed from the bag itself so you aren't forced to plug your suitcase into the wall as you re-juice the 7,800mAh design.
And best of all? The cases are only $295 and $395 USD, respectively, and can be purchased in a set for $595 USD. You can find the luggage now via Raden's website along with an in-depth look at the design.