You Can Spend the Night in an Underwater Room Surrounded by Sharks
Thanks to airbnb's latest "Night At" installment.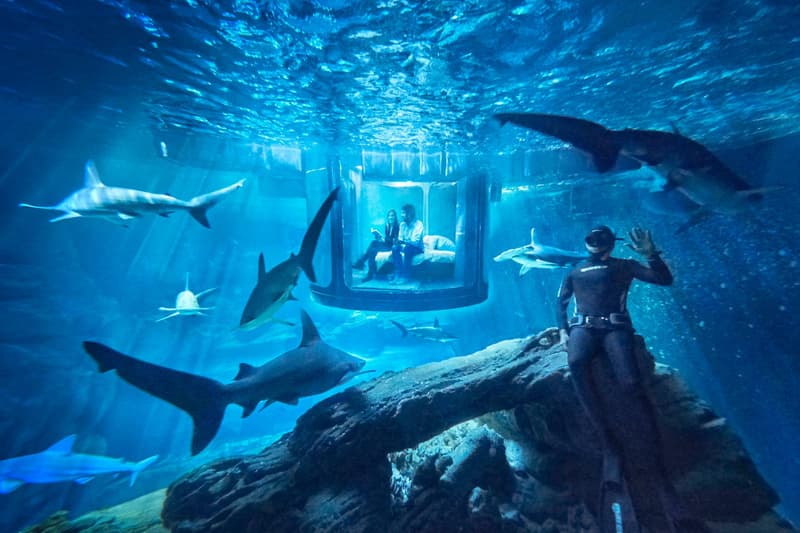 1 of 5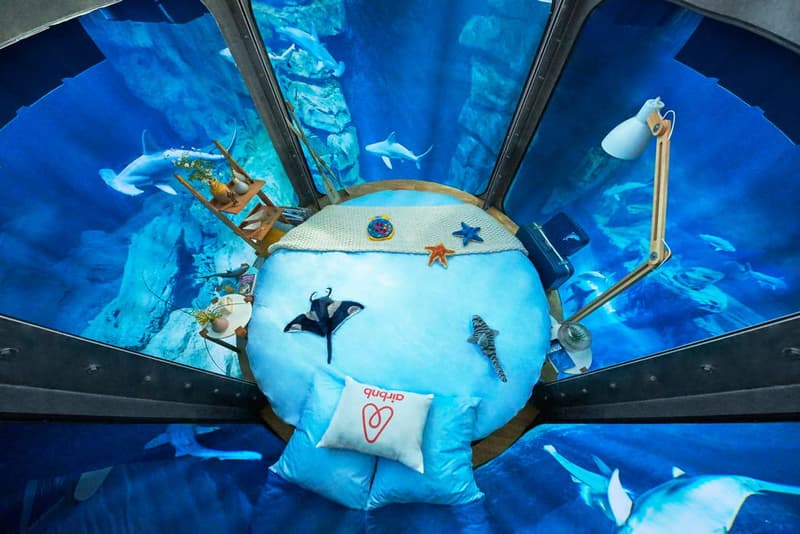 2 of 5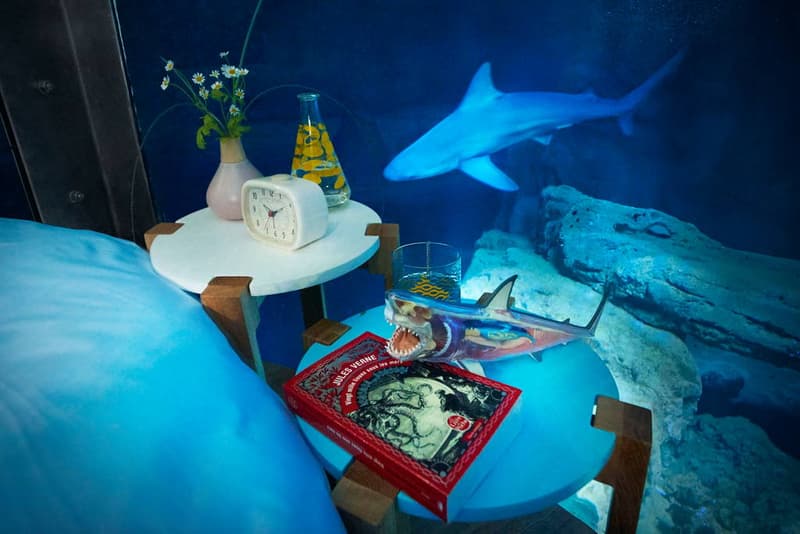 3 of 5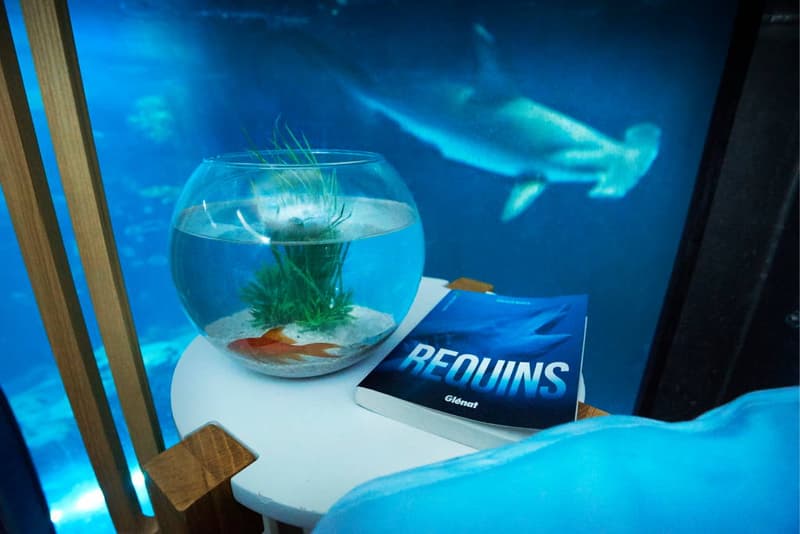 4 of 5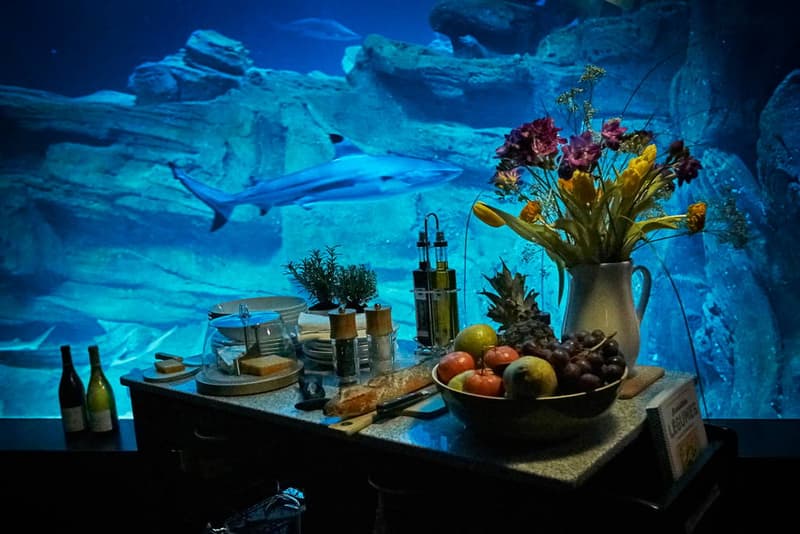 5 of 5
Airbnb has played host to some interesting properties, including the likes of Vincent van Gogh's bedroom, a floating house on the River Thames, a penthouse at the top of Holmenkollbakken, a cable car suspended above the French Alps, and a refurbished KLM plane. But its latest offering is perhaps its wildest yet: a submerged room in the shark tank of L'Aquarium de Paris.
The lodging giant's latest "Night At" installment, the offering will see the Parisian aquarium hosting its first-ever sleepover in the shark tank. Boasting 360-degree views of the shark-infested tank, the stay will also feature an intimate meal for the guest and his or her companion, not to mention a behind-the-scenes look at the aquarium and sharks courtesy of a marine biologist and record-breaking freediver Fred Buyle. And while the underwater space is more than safe, Airbnb does have a few house rules:
•No selfies after dark. Remember, sharks are sensitive to light.
•Avoid seeing Jaws before your sleepover. They're kinder than you think!
•No sleepwalking or night swimming.
•Don't eat the chum.
•No diving.
•Keep your heads and feet in the bedroom at all times.
•Sheep can't swim, so count sharks instead.
•Don't take the bait.
Those interested can submit a 50-550 character entry online by 11:59 p.m. CET on April 3 telling Airbnb a little about themselves, where they're from, and why they "belong with the sharks for a night." And if you aren't a Parisian, fear not: winners will be flown in from wherever they are in the world.