Michael Jordan Is Still the Highest-Paid Athlete on Earth
Despite hanging it up for good over a decade ago.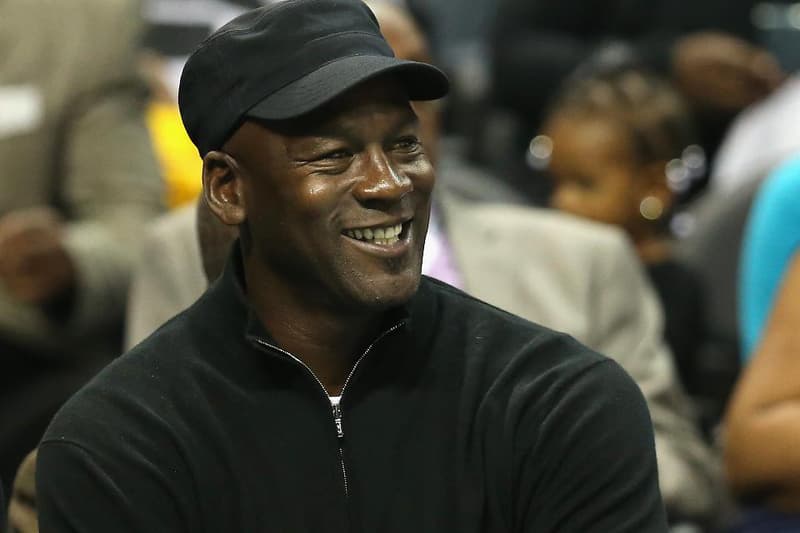 You might not be surprised to know that Michael Jordan is the world's highest-paid retired athlete. But His Airness isn't just the highest-paid retiree — he's the highest-paid athlete period. Forbes published its annual retiree rankings today, but aptly followed it up with a piece breaking down how MJ will make more than the likes of LeBron James and Kobe Bryant or even Lionel Messi and Cristiano Ronaldo — despite the fact that he stepped away from the hardwood 13 years ago.
So just how exactly is MJ raking it all in? As you may have guessed, "Jordan brand remains a cash cow for its owner Nike." The Swoosh imprint made $3 billion USD in shoe sales last year in the U.S. alone — resulting in roughly $100 USD million for MJ, which is more than he made in salary ($94 million USD) during his entire 15-year playing career. On top of that, the vastly improved Charlotte Hornets have undoubtedly lined Jordan's pockets (he's been the majority owner since 2010) with a bunch of added dough while partnerships with Gatorade, 2K Sports and Five Star Fragrances — as well as the long-term extension with memorabilia firm Upper Deck he signed last year — keep the checks coming. MJ's empire even includes seven restaurants and a car dealership.
All in all, Forbes estimates Jordan will make over $30 million USD more than the next highest-earning athlete — active or retired — in 2016. And things are only looking up: Nike hopes to get Jordan Brand revenue to $4.5 billion USD per year by 2020, which could equate to yearly royalties of more than $200 million USD for the G.O.A.T.
One year after becoming a billionaire, Jordan's net worth is now estimated to be in excess of $1.1 billion USD.