Rita Ora Goes Pin-Up for 'LOVE' Magazine's Latest Centerfold
Rita Ora. Nearly naked. Again.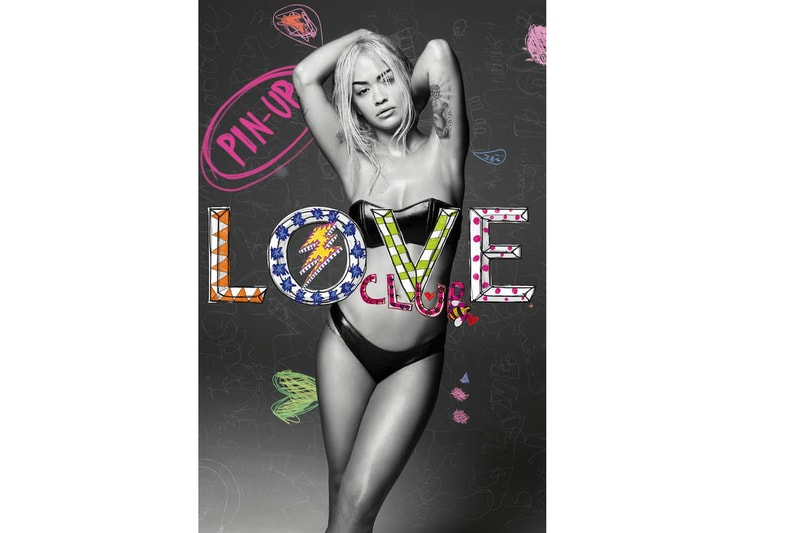 Not content with teaming up with Terry Richardson for a predictably naked Lui magazine shoot, Rita Ora is also the star of LOVE magazine's latest centerfold. Talking fashion mistakes, career choices and shopping sprees, Ora this time stops short of baring all. Check out a snippet of the interview below and check out the LOVE Club issue for Spring/Summer 2016, which hits newsstands on Monday, February 8.
LOVE: When were you first aware of the power of fashion?

Rita Ora: I first became aware when I saw how drastically my fan base increased after seeing a photo of how my themes became infectious to my fans, after watching my shows. It's a vision. It felt like a movement and meaningful to be a part of this exciting adventure, and nobody could touch it; it was ours.

LOVE: Teenage fashion mistake?

RO: Major mistake I used to wear 2 different colour bras at once so the straps could show, oh the shame!

LOVE: What was the first bit of proper fashion you bought?

RO: First thing I ever bought myself was a little channel bag, classic black small and it was in London.

LOVE: How did it make you feel?

RO: I felt like I was turning into a LADY

LOVE: What's the most you've ever spent on one single item of clothing?

RO: I remember my dress I wore to perform in front on Obama it was so special to me I had to buy it even though I'll never wear it again.

LOVE: When did your hair look best?

RO: When I first dyed it blonde it was still fresh and bouncy nothing like fresh dyed blonde hair.

LOVE: Who's your fashion hero now?

RO: My fashion hero is if David Bowie, Freddie Mercury and Madonna had a baby, with blondie being an auntie. It was more about the attitude for me.

LOVE: I'm going to give you £10,000 to go on a shopping spree, but you have to do it in one shop, which do you chose?

RO: Probably 'What Goes Around Comes Around,' they have a shop in NYC and LA.

LOVE: Your best friend's wearing something that really doesn't suit her, do you tell her or not?

RO: Definitely. I'd want someone to tell me!!

LOVE: Have you ever ripped a label out of an item of clothing out of sheer embarrassment?

RO: Of Course! I think I've got a jumper on now that I've ripped the label out of (oooops).

LOVE: What's the future of fashion and why?

RO: I honestly believe it's going to be about the kids and how they see the future. It's going to start involving street culture as it's slowly starting to do already with the collaborations we do with Adidas E,g myself, Kanye, Pharrell, Sports. I'm hoping it will start to have a stronger voice, there's something fascinating about the unexpected to me. I wish I knew everything, but I don't; I'm just hoping it comes from a genuine place, so I can still be a HUGE supporter. But, hey, worst comes to worst, we can just all make our own clothes again LOL.