Tim Coppens 2016 Fall Collection
An outstanding presentation of luxury athletic-inspired designs.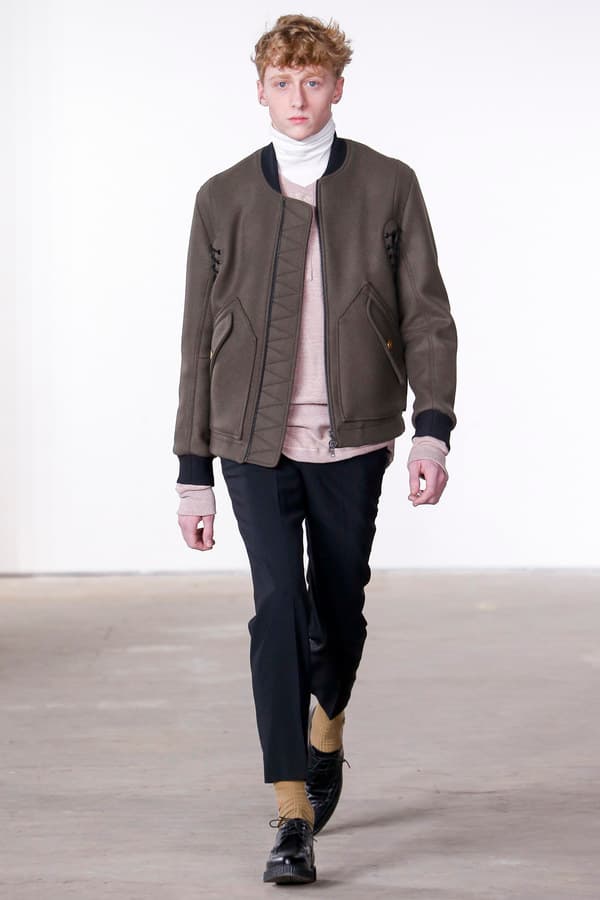 1 of 28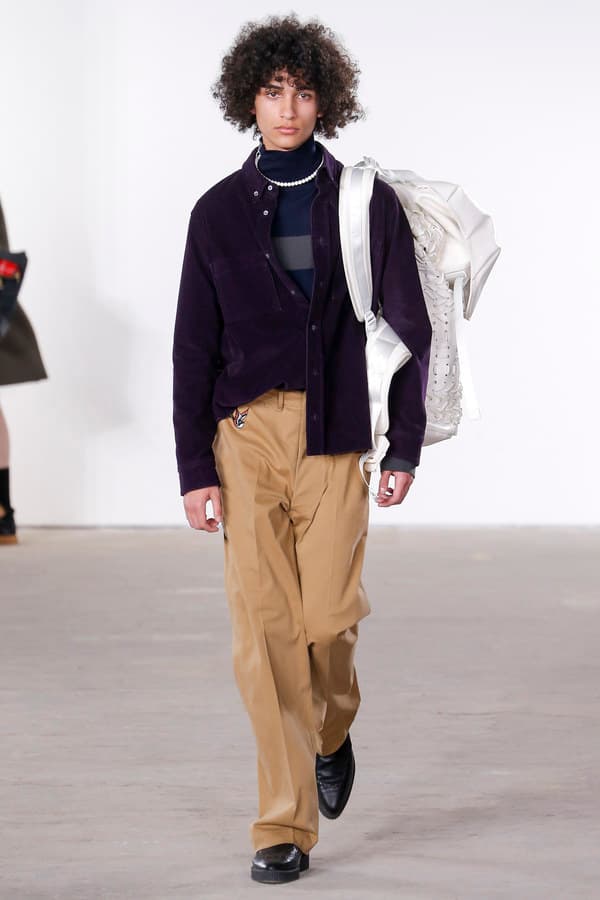 2 of 28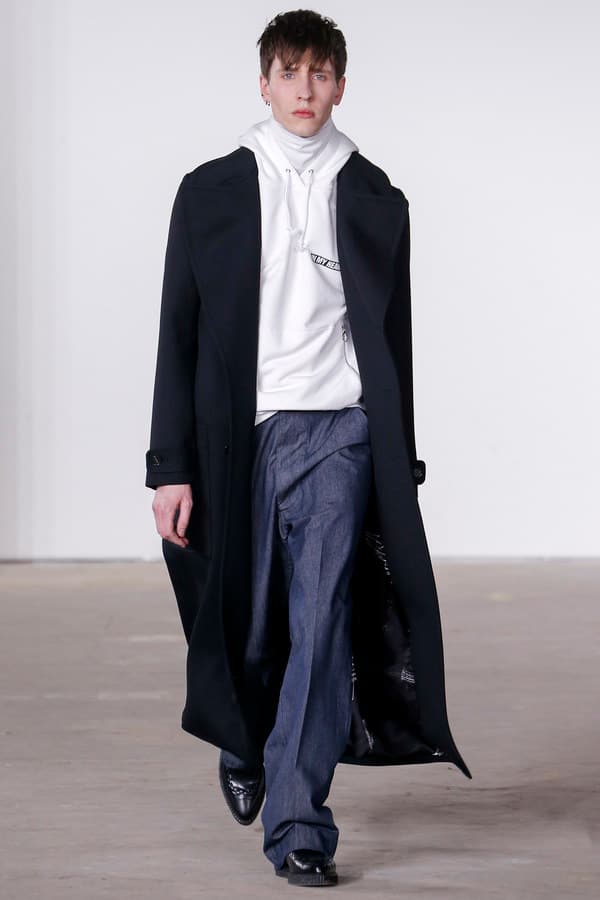 3 of 28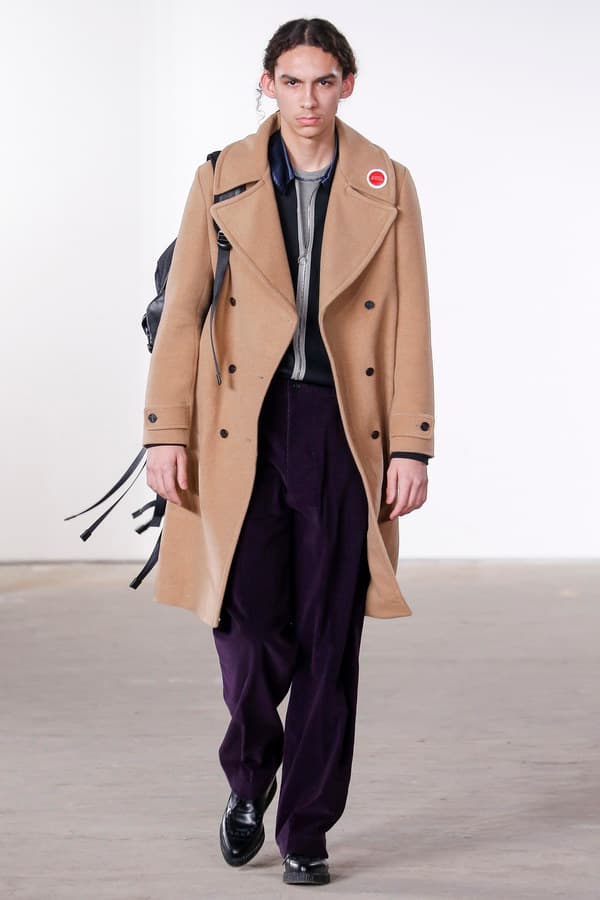 4 of 28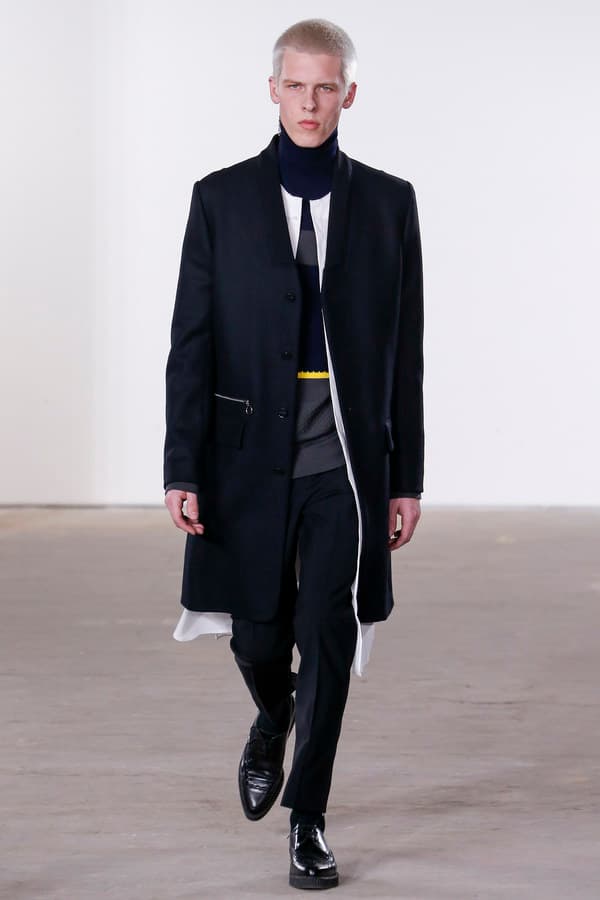 5 of 28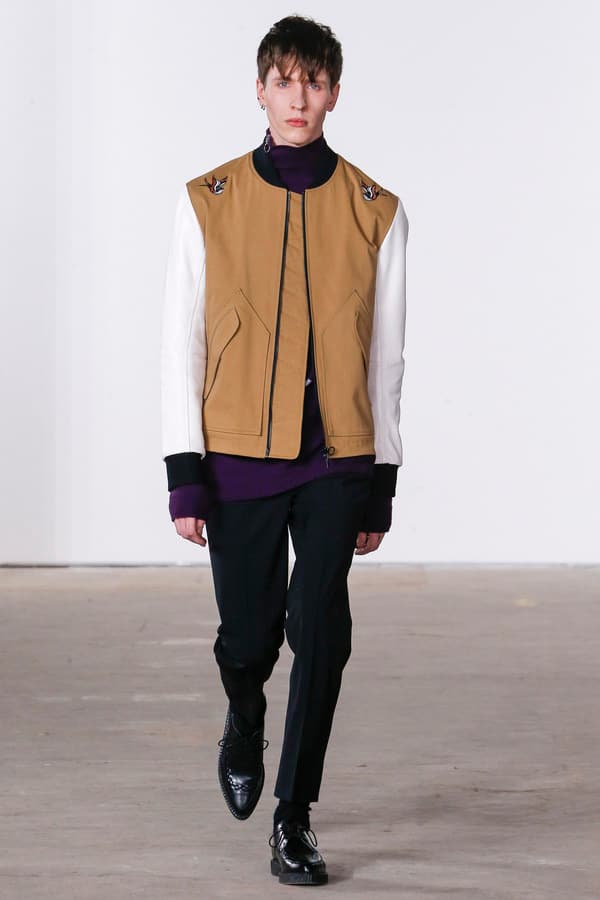 6 of 28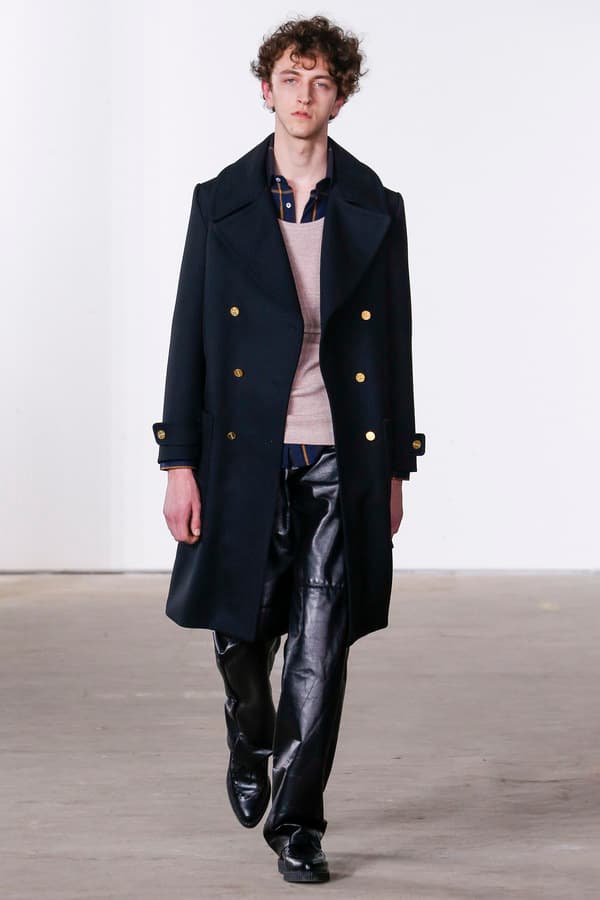 7 of 28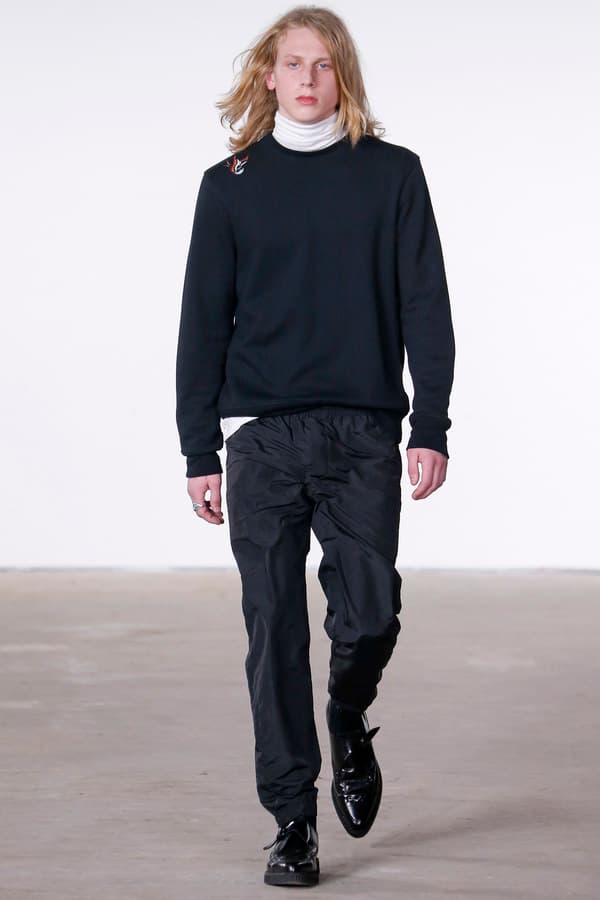 8 of 28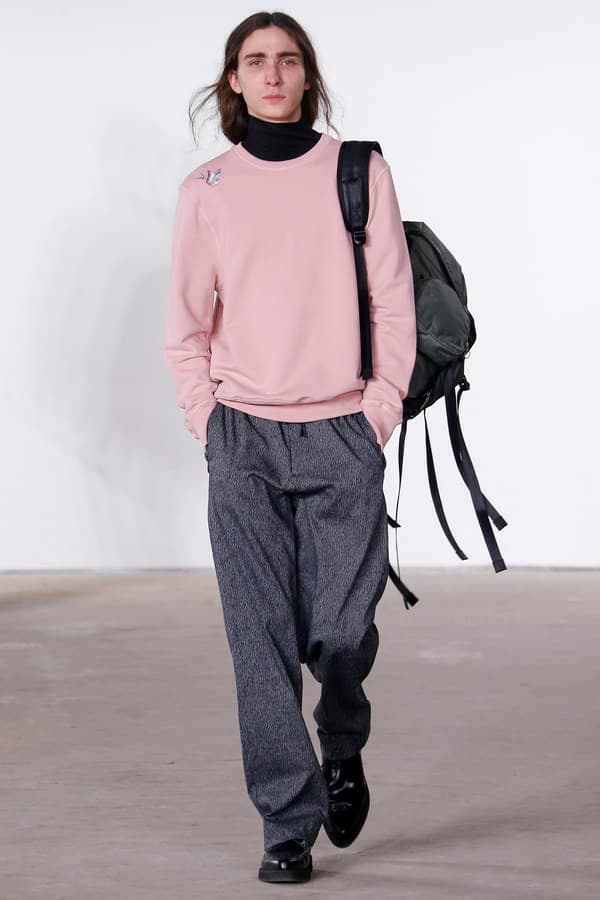 9 of 28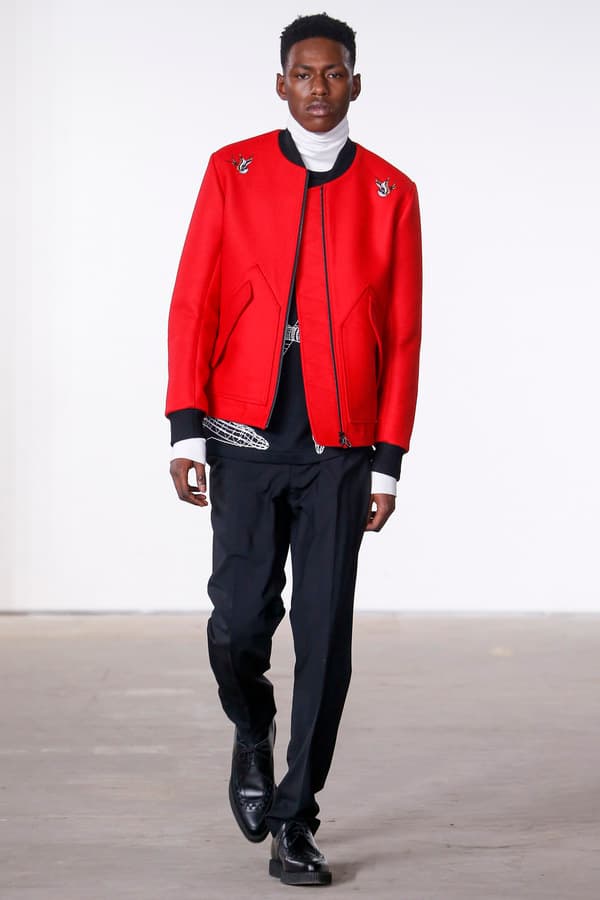 10 of 28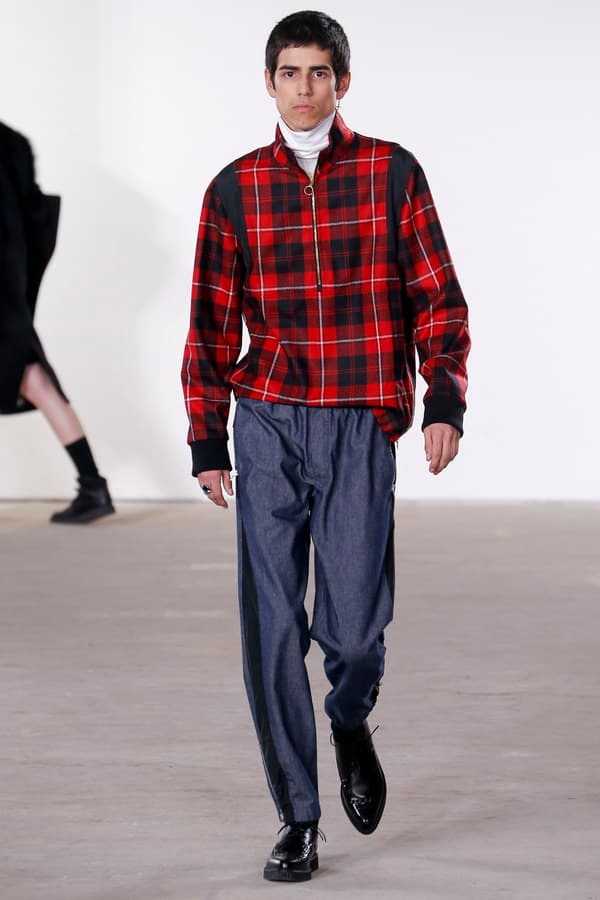 11 of 28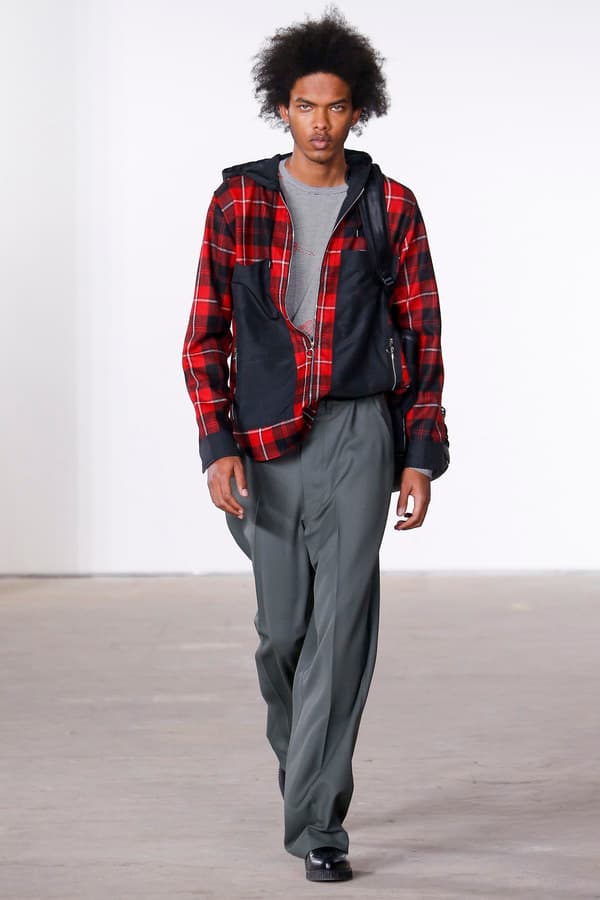 12 of 28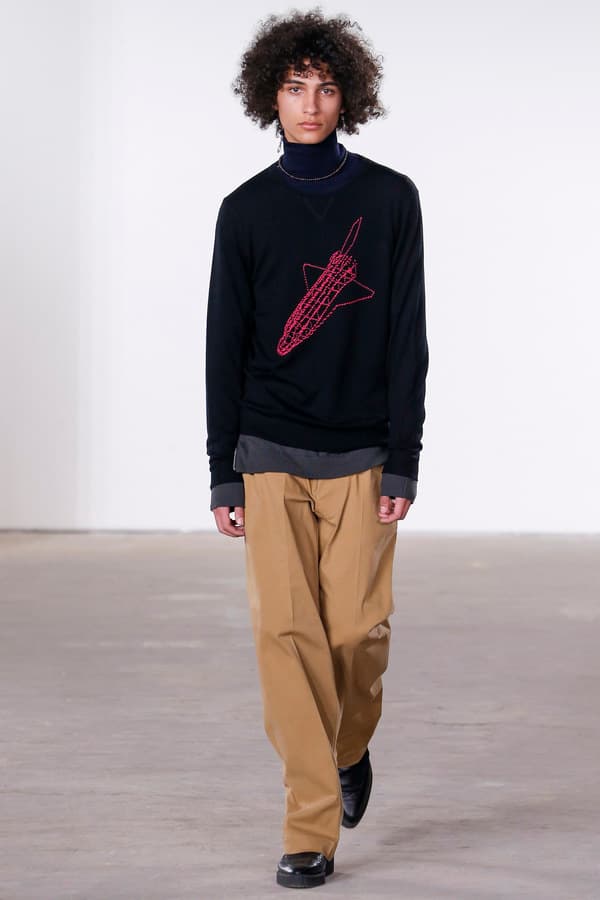 13 of 28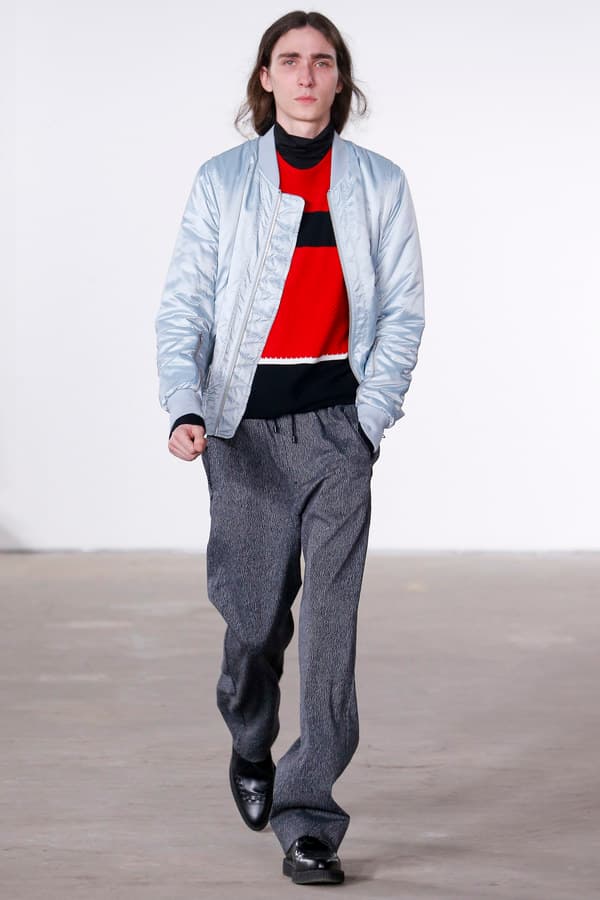 14 of 28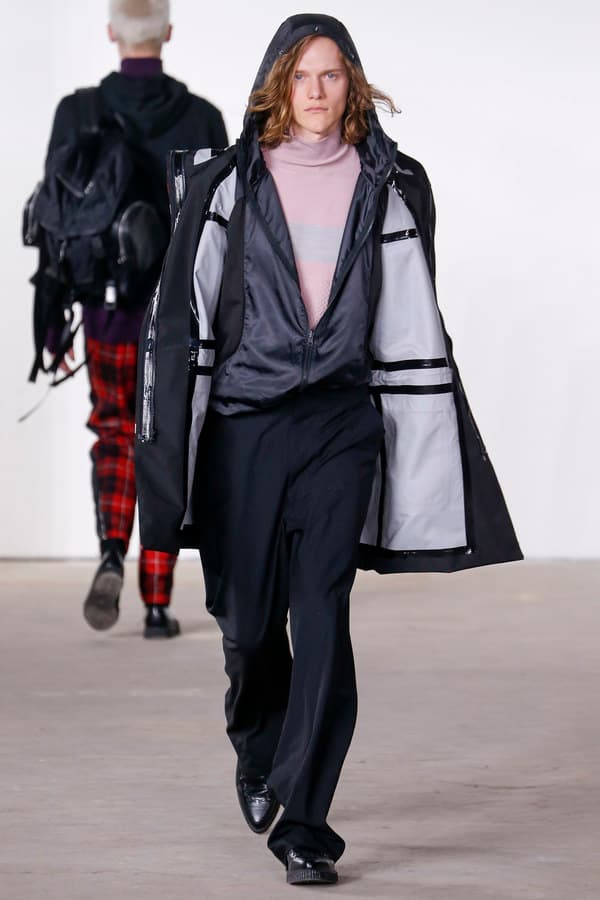 15 of 28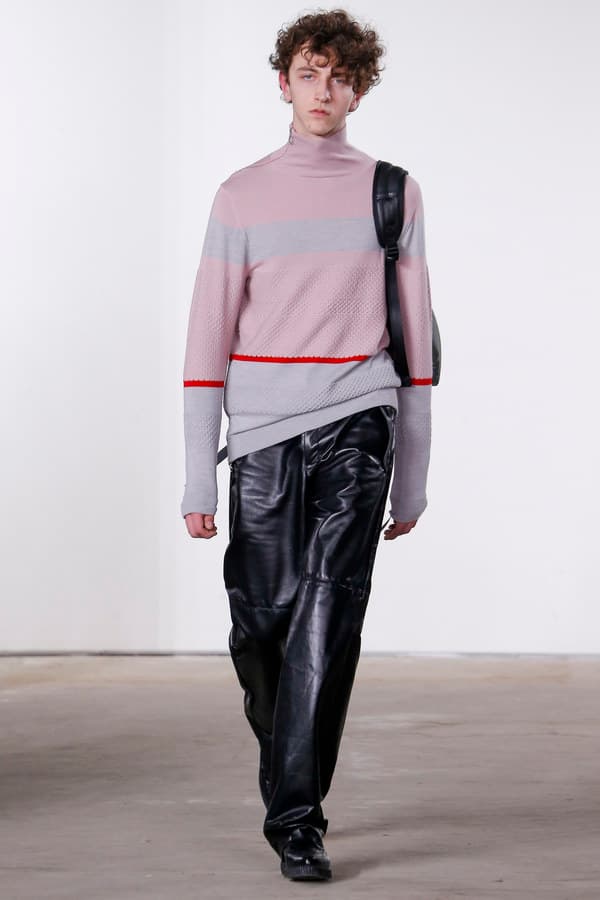 16 of 28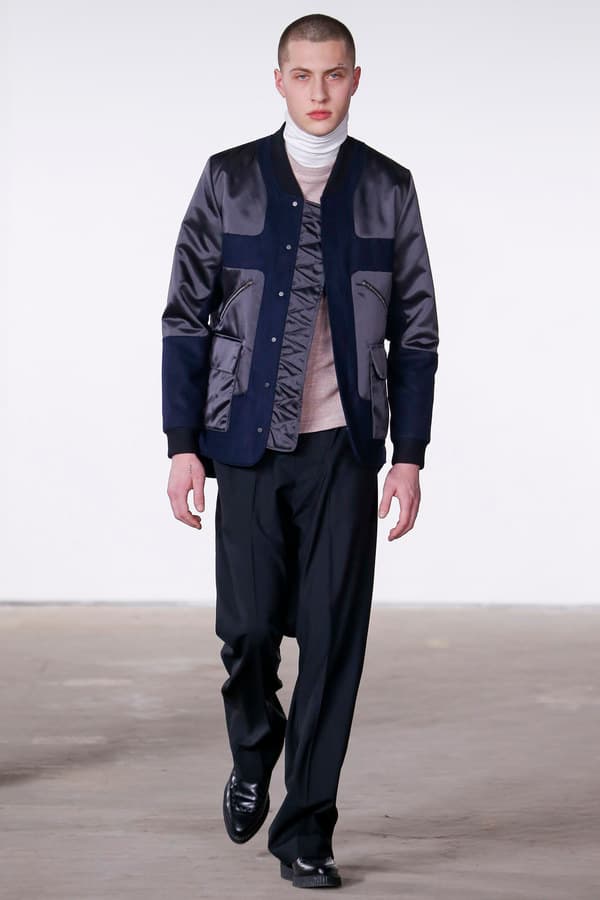 17 of 28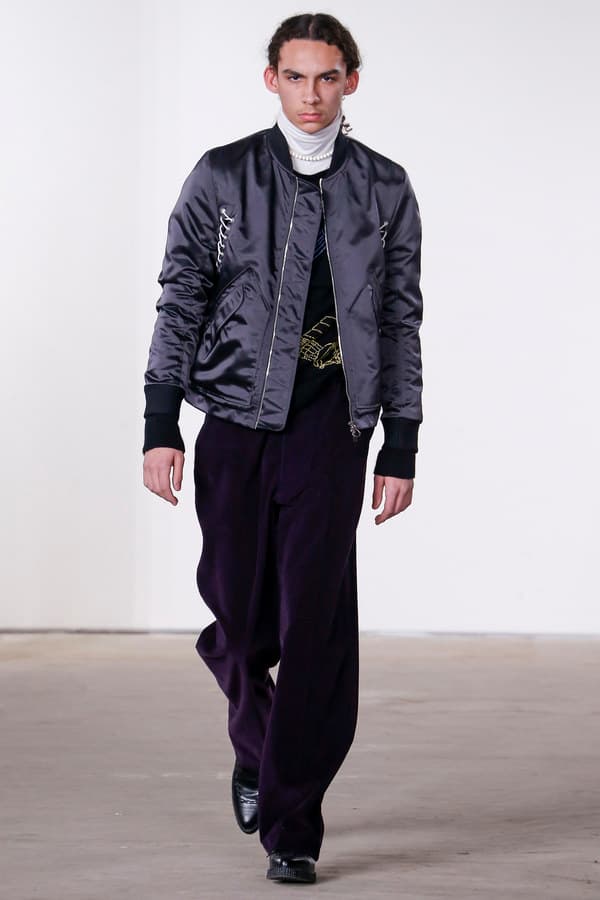 18 of 28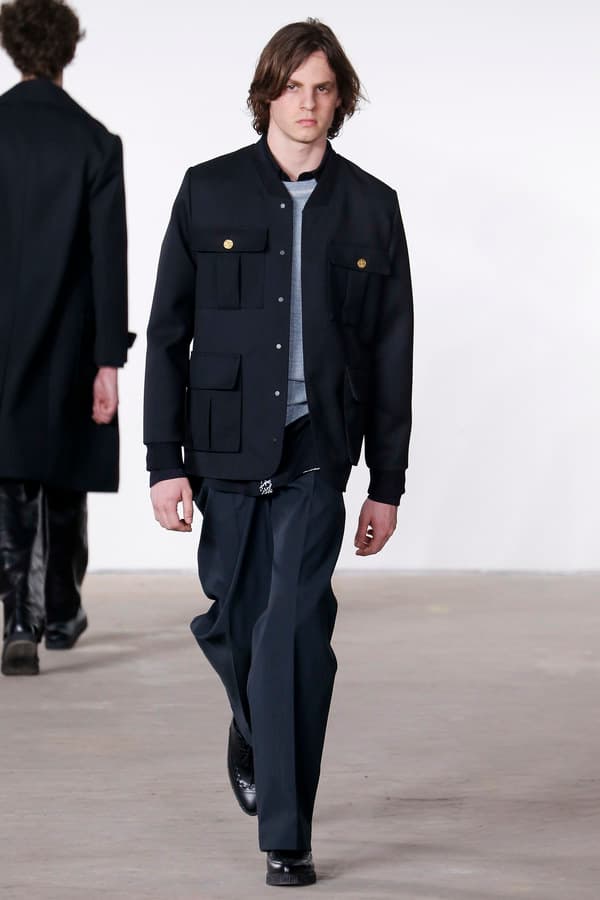 19 of 28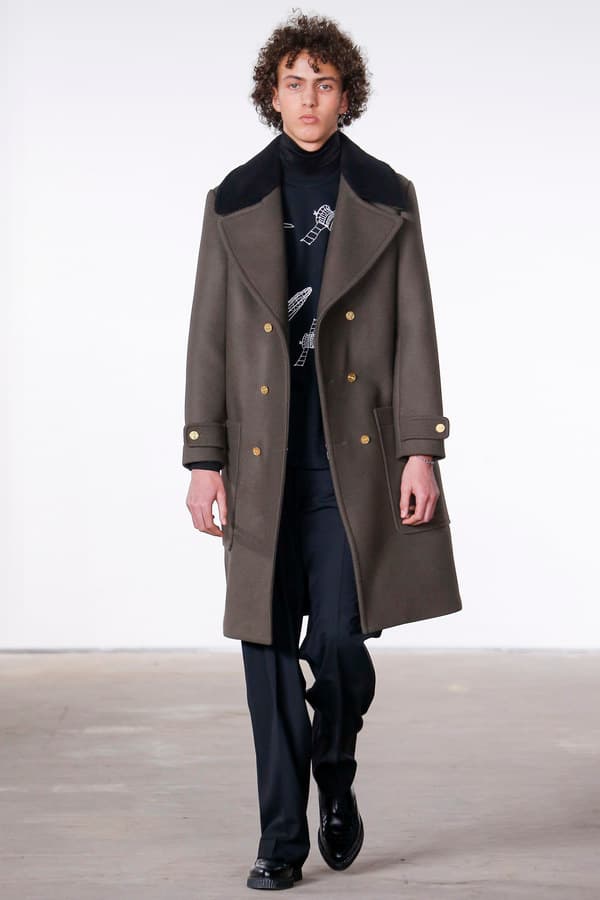 20 of 28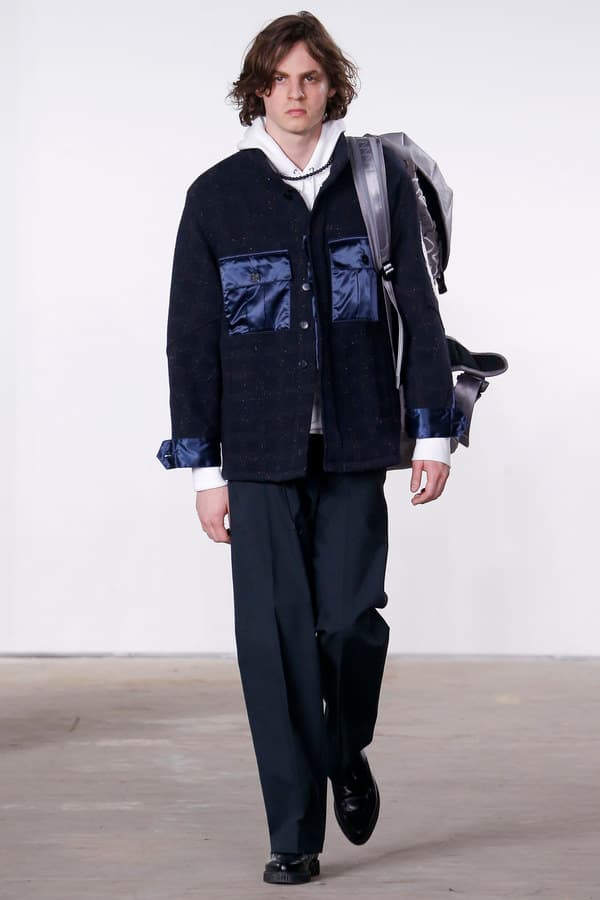 21 of 28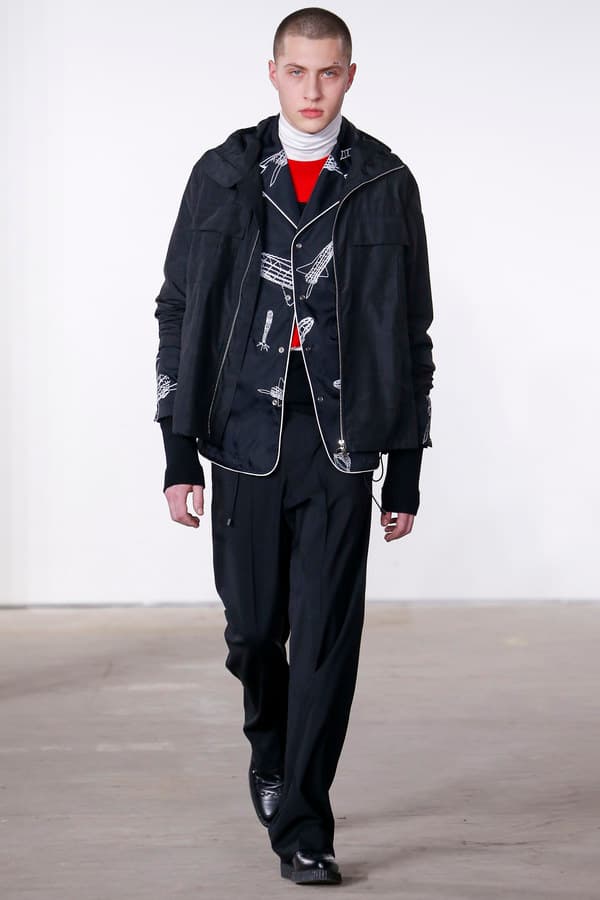 22 of 28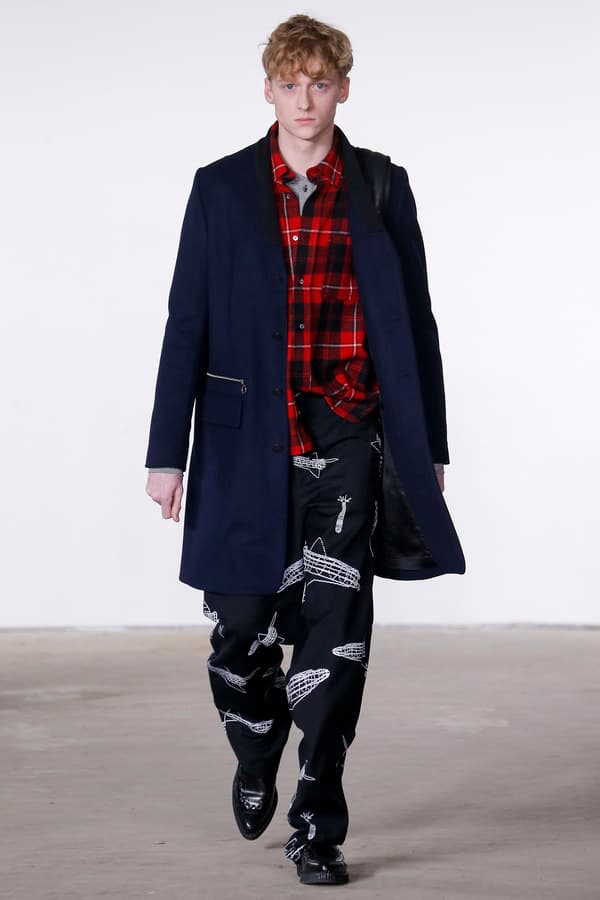 23 of 28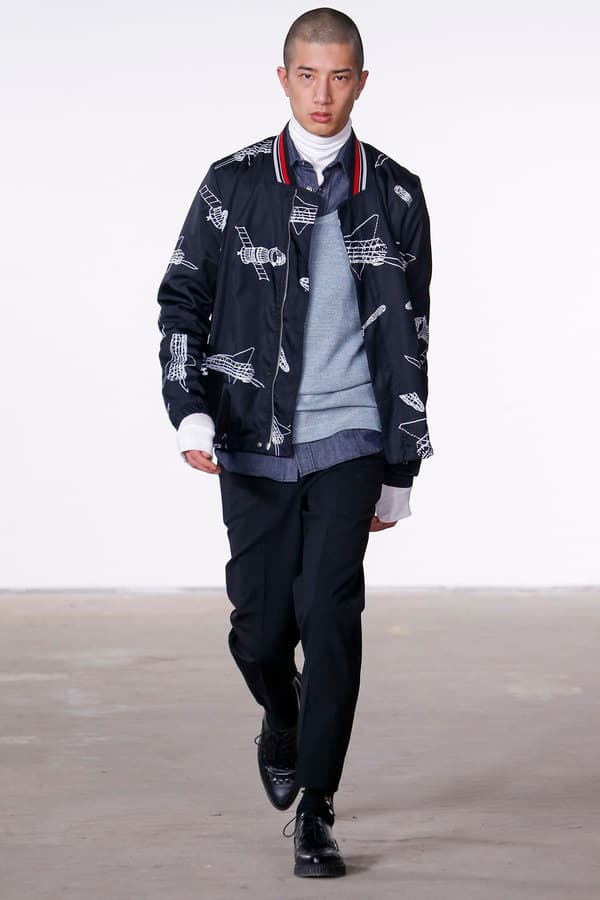 24 of 28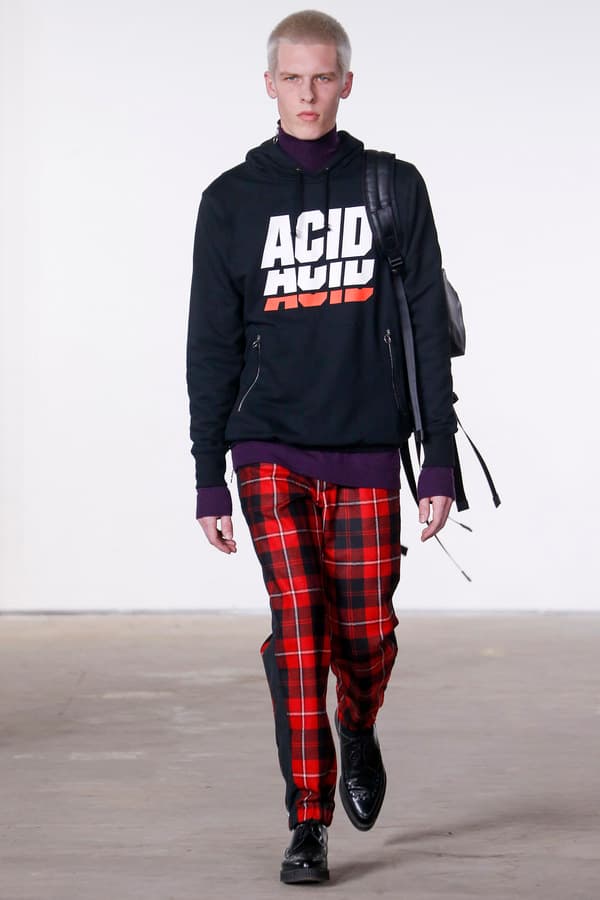 25 of 28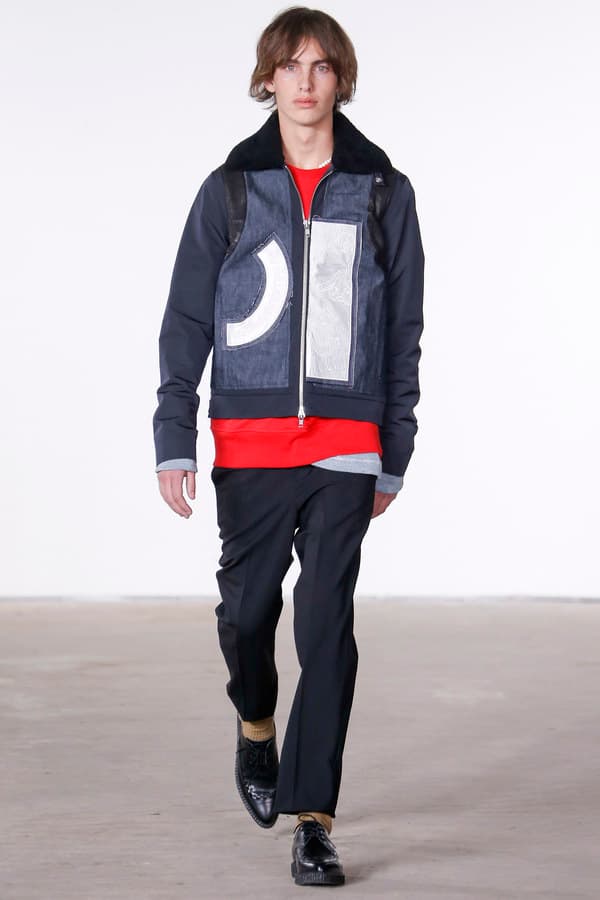 26 of 28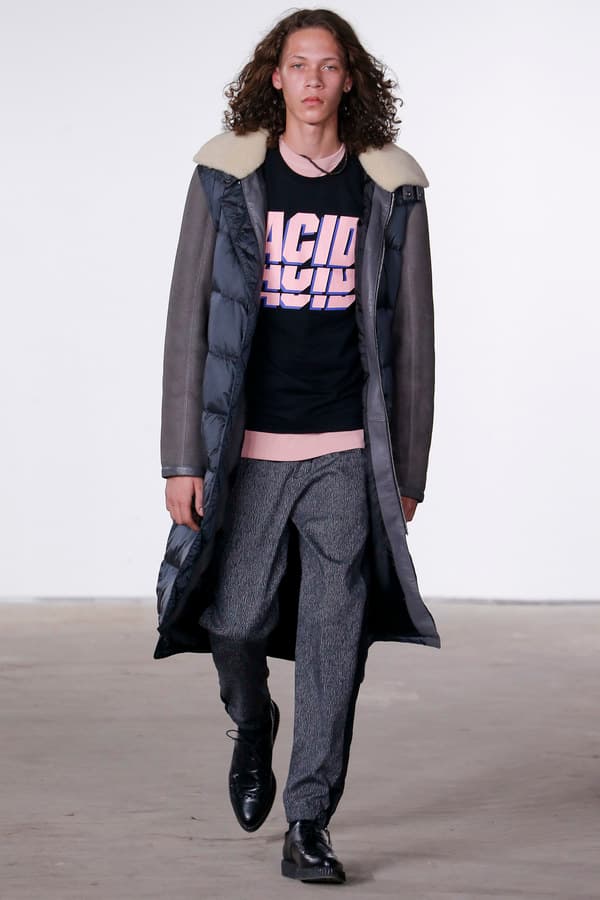 27 of 28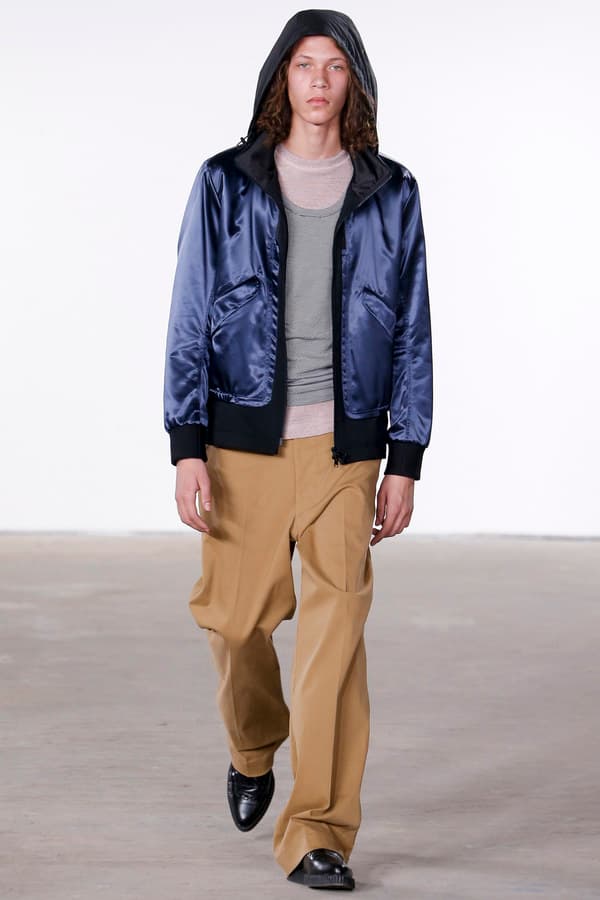 28 of 28
Belgian fashion designer Tim Coppens burst onto the fashion scene in New York in 2011, pushing forth reinterpreted styles of luxury and sports-performance designs. Coppens' latest 2016 fall show at NYFW successfully set the bar higher for the young designer, whose sophisticated athletic-inspired silhouettes come crafted with years of experience at Belgian fashion school and stints at big brand names like adidas and Ralph Lauren. The 2016 fall collection is a creative tribute to human unpredictability; after all, no man (or woman) is perfect. 
Taking a step away from holistic theory, Coppens chose to focus greater attention to detail for exceptional individual pieces rather than the conceptual collection as a whole. And this attitude is certainly evident in the collection, whether by the fine embroidery on a nylon bomber or the designer's own satellite motif stitched onto the shoulder of a pullover. With designs that hold punk, skate and post-grunge influences from Coppens' coming-of-age period in the '90s, the collection is injected with a distinct energy drawn from NYC's fast-paced culture. Colors like navy, camel and black are offset by classic red plaid prints found throughout the range of long overcoats, blazers, hoodies, crewneck sweaters, flannel tops and trousers. The designer's usage of soft pink shades are a particular hue Coppens describes as one that was directly inspired by an old shot of Eminem in DAZED.
While the heavy layering of silhouettes with unconventional proportions can be deemed as distracting to some while wholly embraced by others, the use of high quality materials also lend the clothing lasting shelf lives. Overall, the new Fall 2016 offering solidifies that Coppens is on a sunny path to becoming a strong industry name for both menswear and womenswear.