Jerry Lorenzo Previews Additional Color Options for Fear of God's Upcoming Shoe Line
Official imagery of an all-black silhouette have surfaced.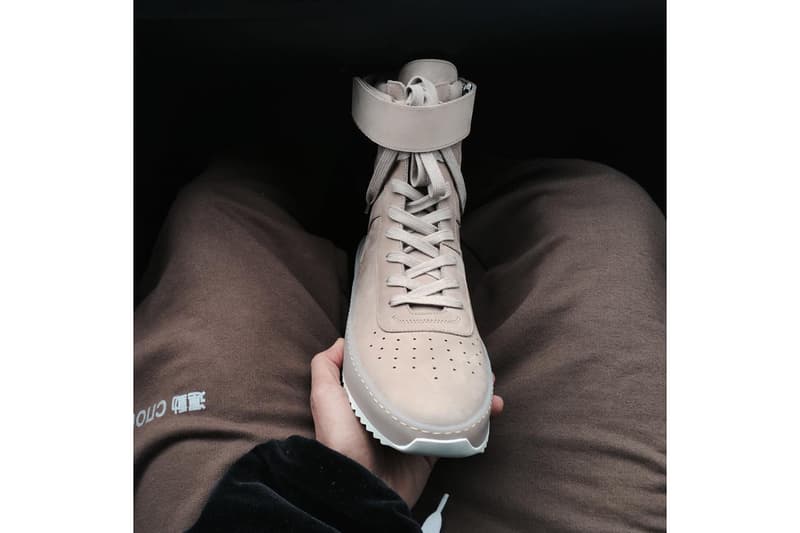 Fear of God's Jerry Lorenzo has once again taken to Instagram to preview what is assumed to be additional color options for the label's forthcoming shoe line. Initially seen here at the start of this year, Lorenzo revealed a further 3 images following a recent production trip to Italy. His Instagram revealed the brands familiar high-top silhouette in a tonal, camel-colored suede with a gum-like tooling system and a further all-black pair. While none of these models have been officially confirmed, the all black image did bear a caption stating "…awesome trip to our new factory. had to sample this in 45 to make sure the proportions were good…" Stay tuned for more updates on Fear of God's highly anticipated shoe line, with further images available below, and release dates sure to be announced on the brand's official website closer to the slated Spring 2016 launch.