HTC Takes Inspiration From Streetwear for Its New Desire Smartphones
Highlighted by a micro splash effect.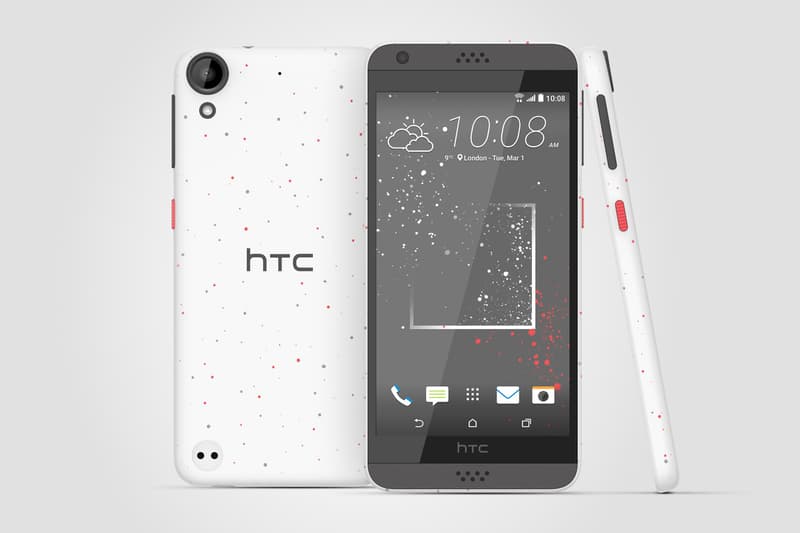 In an effort to drum up some hype around its Desire smartphones, HTC has taken cues from "streetwear fashion" as it unveils the 530, 630 and 825. So how exactly did streetwear figure into the look of the phones? By a "micro splash effect" — reminiscent of countless sportswear releases from over the years — that is used to "bridge the gap between fashion and consumer electronics."
Aesthetics aside, the new 530 features specs like a 5-inch 720p display, quad-core 1.1GHz Snapdragon 210 processor, 1.5GB of RAM, 16GB of storage, microSD storage expansion, an 8-megapixel rear camera, a 5-megapixel selfie camera and a 2,200mAh battery while the 630 boasts a more powerful quad-core 1.6GHz Snapdragon 400 processor, 2 GB of RAM, and a 13-megapixel rear-facing camera. Finally, the 825 share the majority of the 630's features, but comes in both single- and dual-SIM versions (the 530 is only single-SIM while the 630 is only dual-SIM) with a larger 5.5-inch 720p display, BoomSound stereo speakers, and a 2,700mAh battery.
All three run Android 6.0 with HTC Sense and are due to hit the market in March.