These Are the Best 'Peanuts' Collaborations You Can Buy for Christmas Right Now
It's the 'Peanuts' gift guide, Charlie Brown!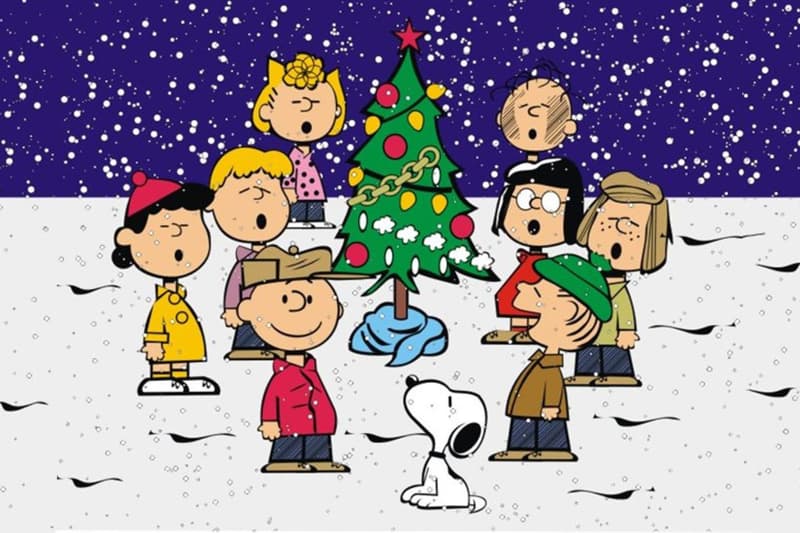 Charles Schulz's Peanuts comic strip is one of the most expansive and influential pieces of work in any visual medium. With over 17,897 strips making up the narrative, the adventures of Charlie Brown, Snoopy, Woodstock and the gang have been called "arguably the longest story ever told by one human being." The story's universal appeal and relatable characters — what's not to love about a down-on-his-luck kid and his motley crew of friends? — have resulted in the Peanuts garnering a global following that has transcended the Sunday funny pages. Charlie, Linus, Snoopy, Woodstock and co. have all made appearances in various streetwear capsule collections, collaborations and other creative capsules for years.
In the spirit of the holidays and most notably A Charlie Brown Christmas, HYPEBEAST has compiled some of our favorite Peanuts memorabilia that'd make perfect stocking-stuffers for the comics-lover in your life.
HUF
1 of 3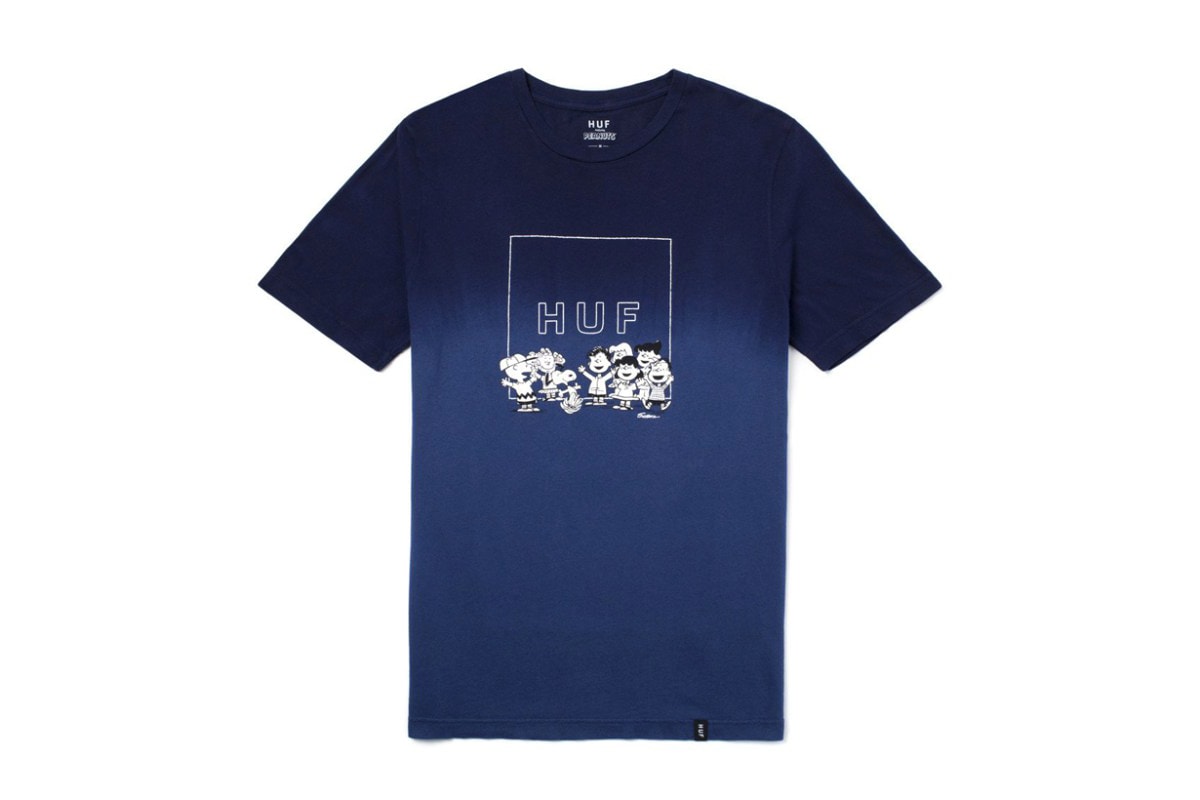 2 of 3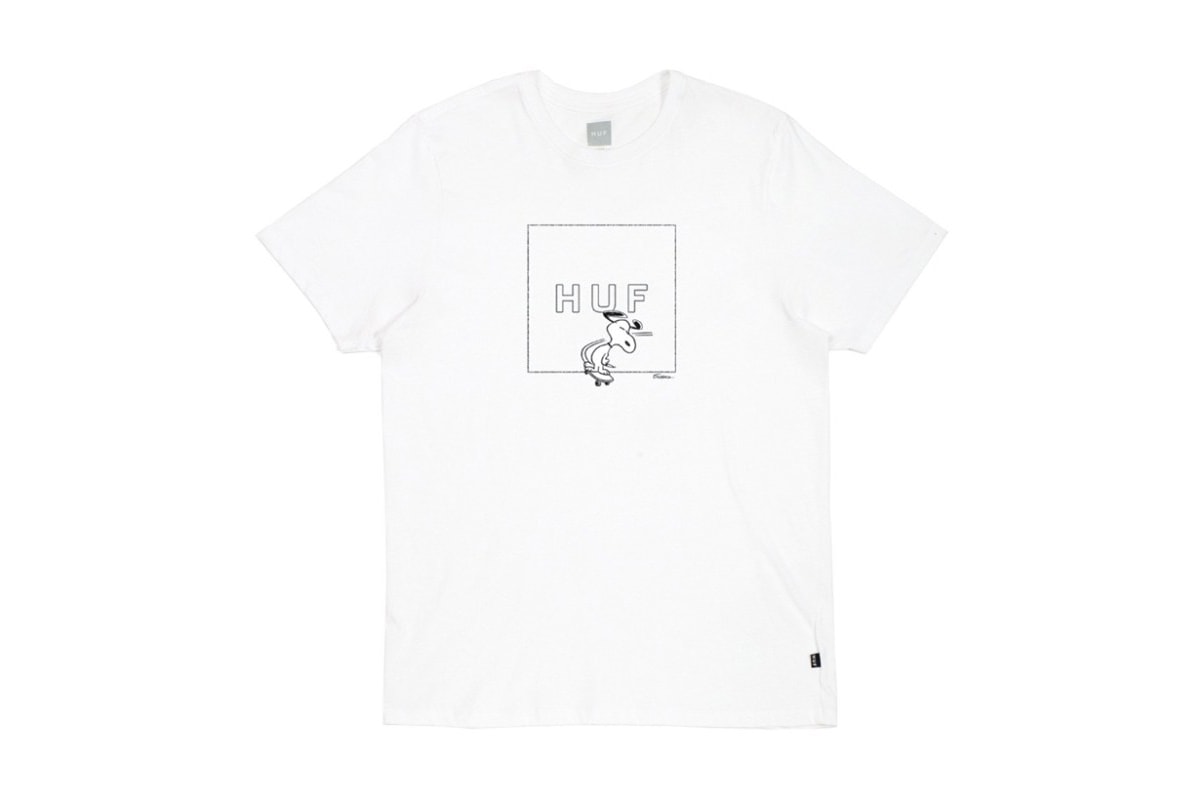 3 of 3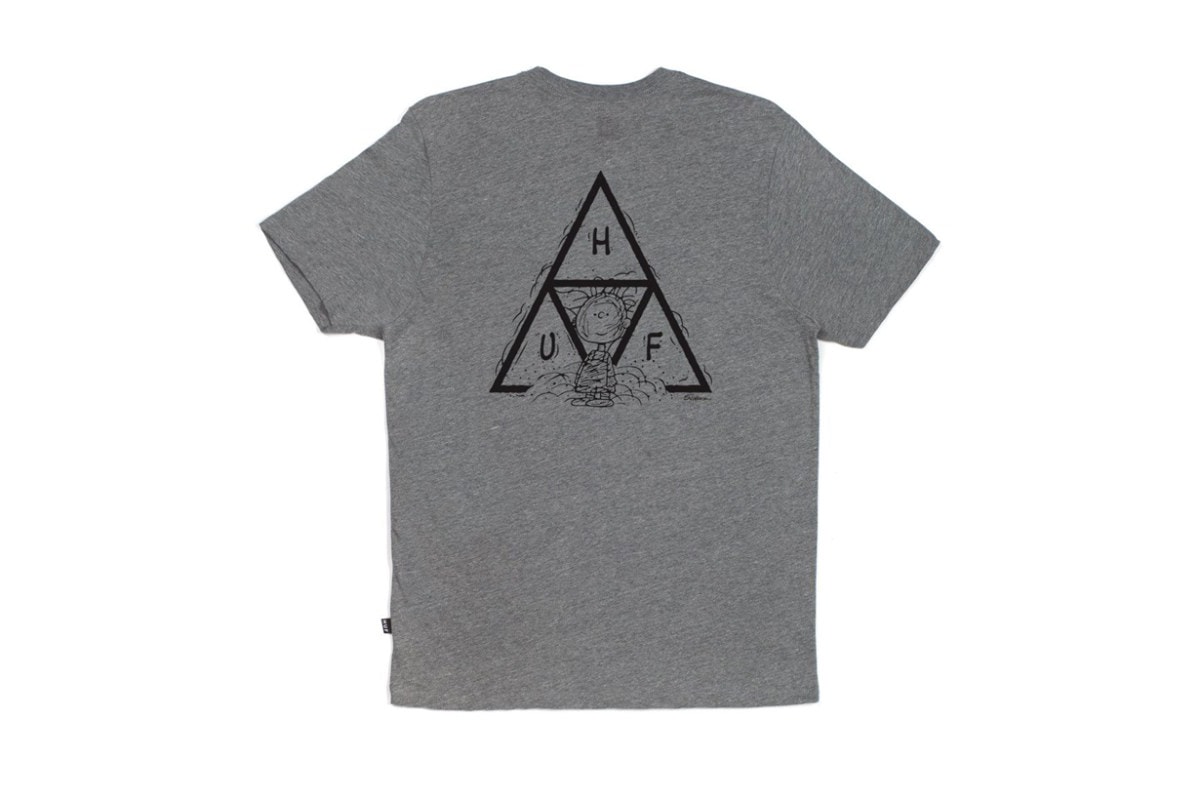 HUF has a bountiful creative relationship with the Schulz estate, having collaborated on various capsule collections in the past. The duo's last collab sold out pretty much instantly, but you can still grab a couple of playful reworks of the Californian skate brand's iconic logos, retouched to feature Pigpen, Snoopy and the rest of the gang, all for just $32 USD.
LIFUL
1 of 4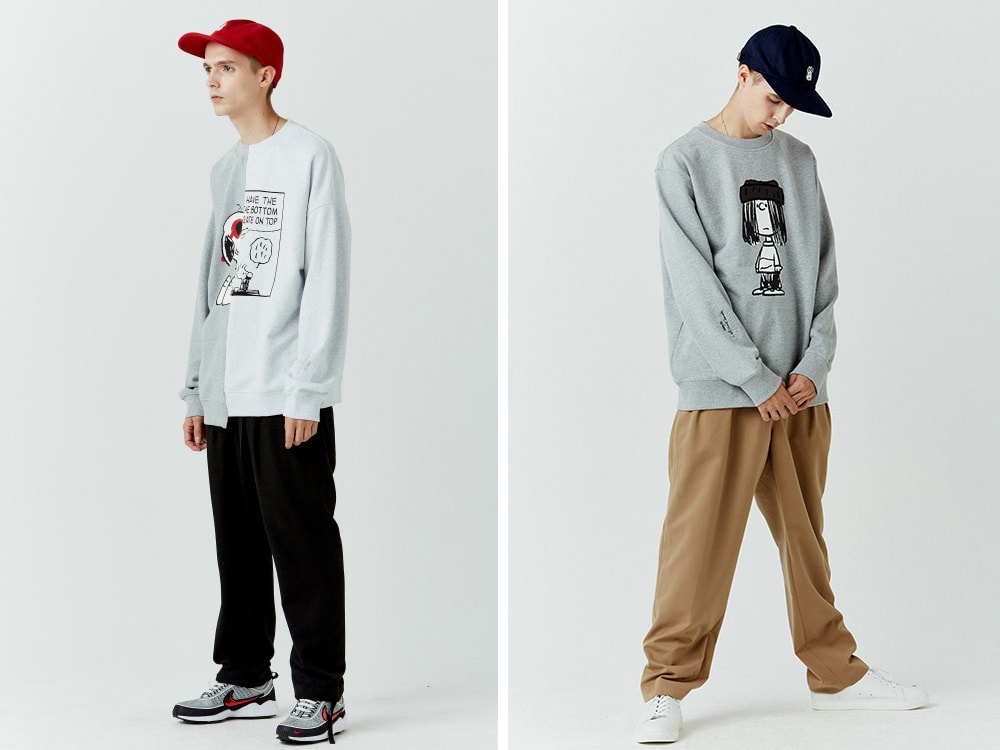 2 of 4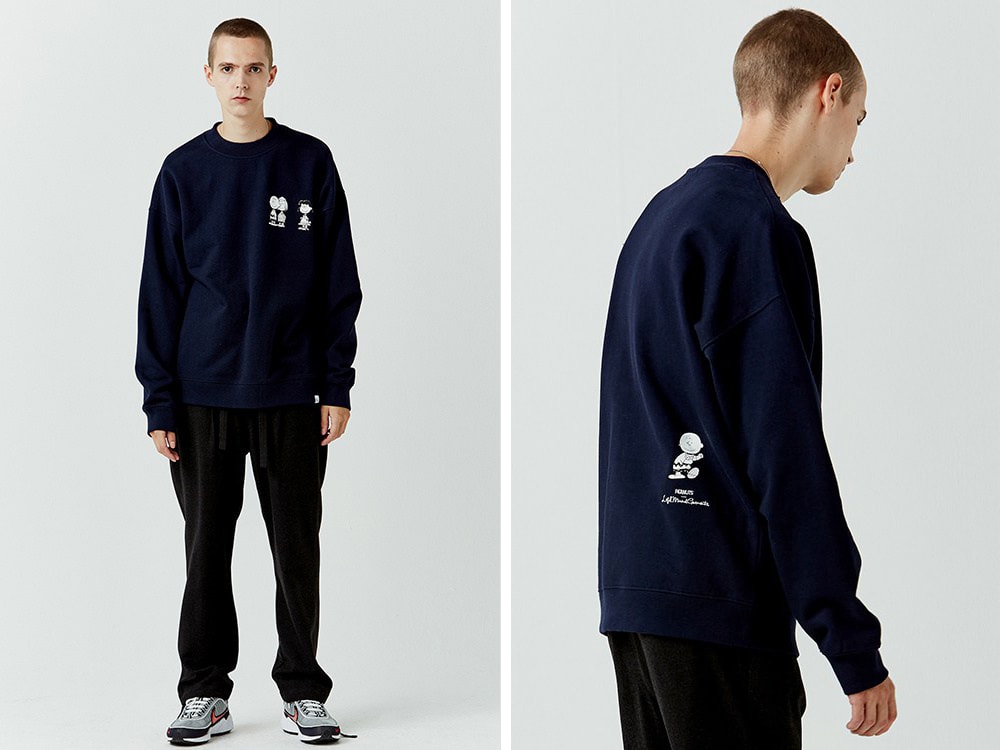 3 of 4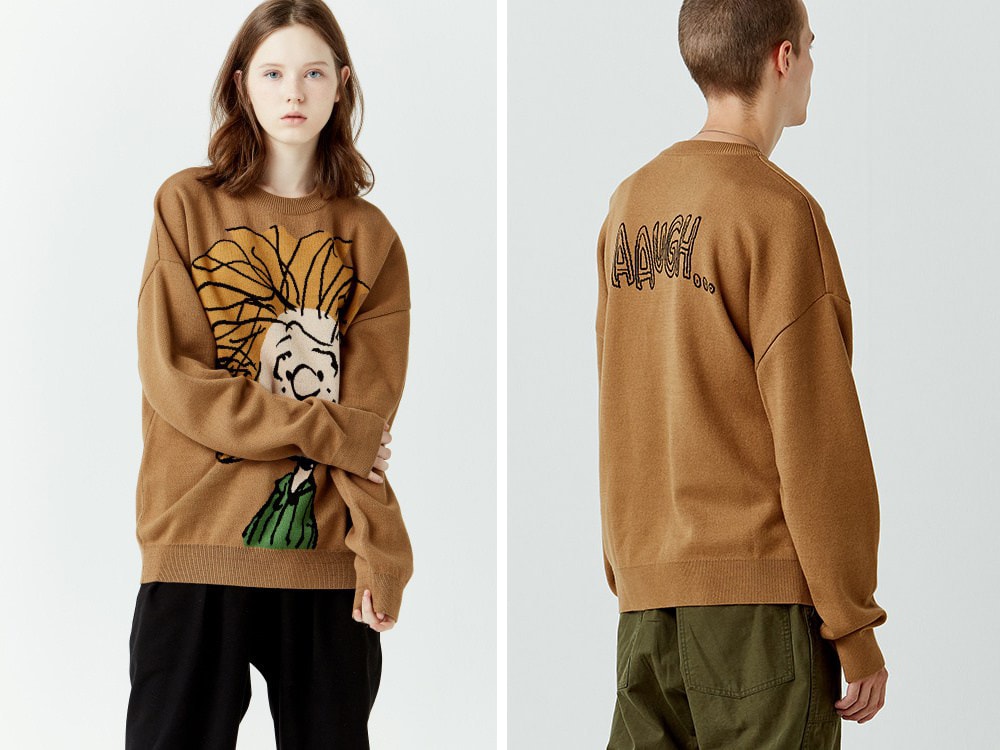 4 of 4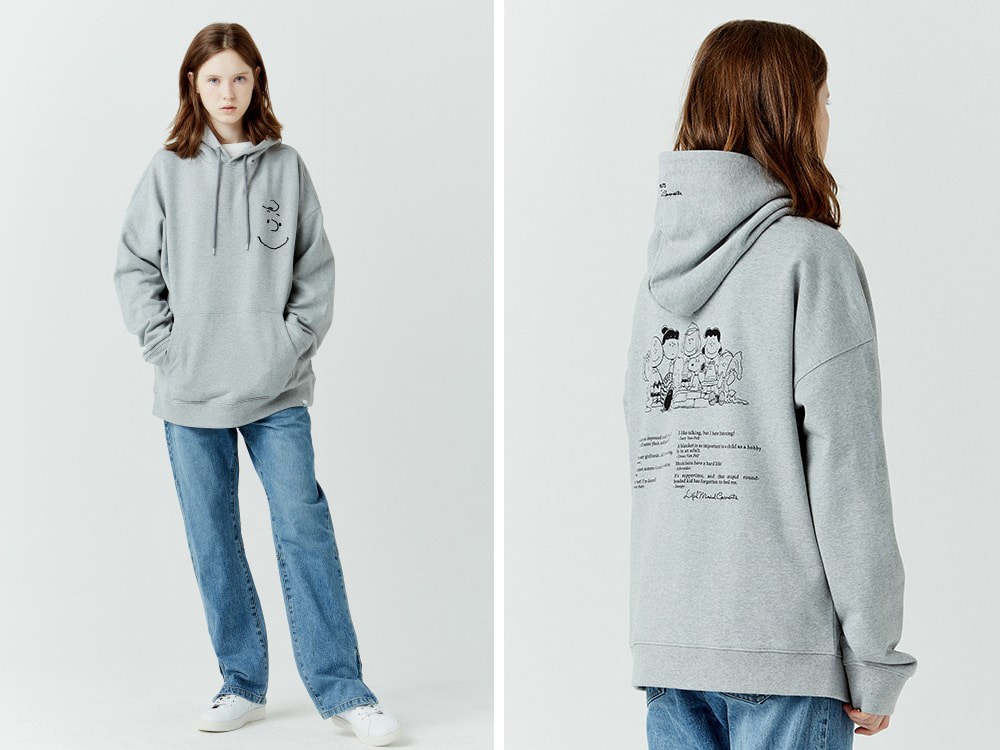 For a slightly elevated take, look no further than LIFUL's take on the Peanuts gang. The minimalist Korean imprint threw the iconic characters onto hoodies, cut-and-sew crewnecks and headwear, all while abiding by a subdued color palette that reflects the brand's minimalist aesthetic.
STUSSY KIDS
1 of 5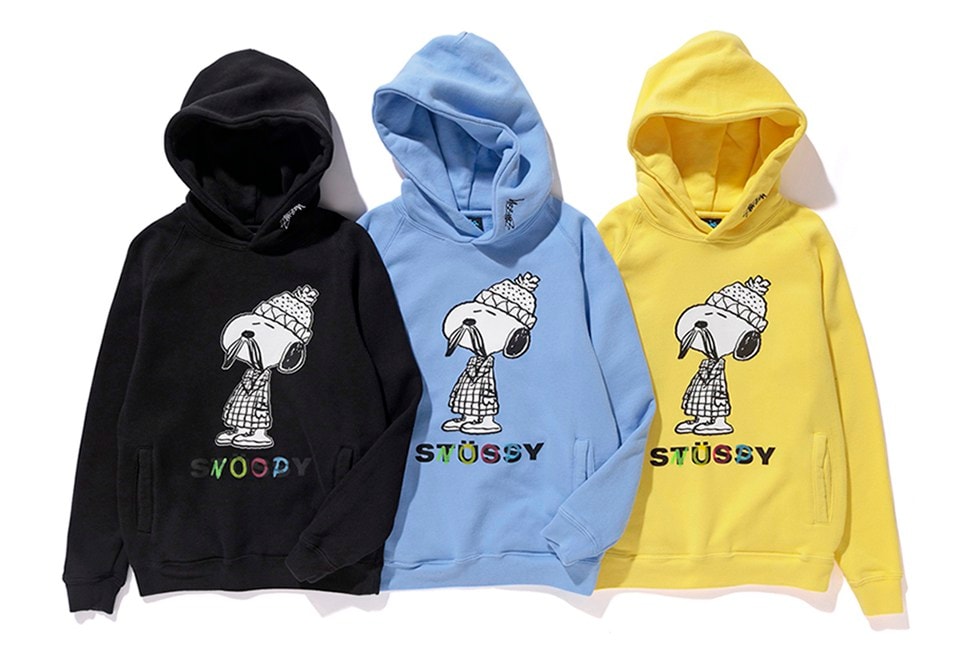 2 of 5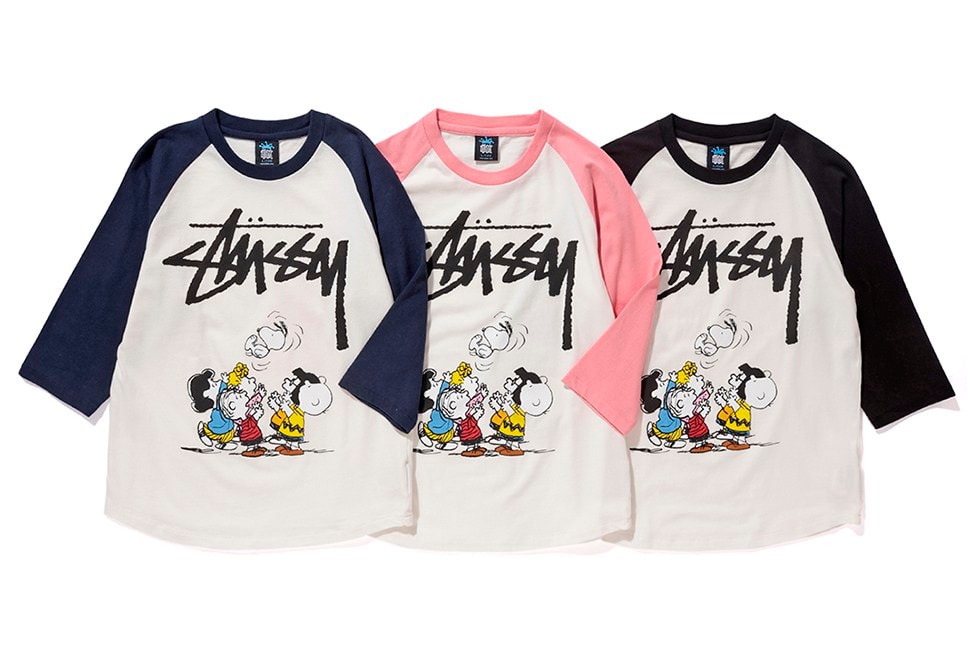 3 of 5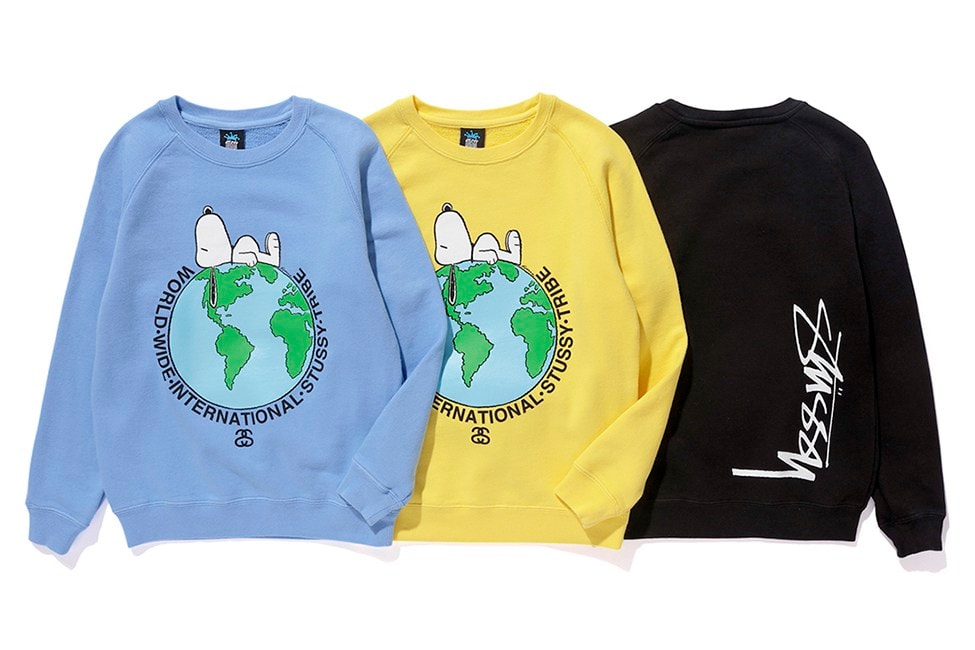 4 of 5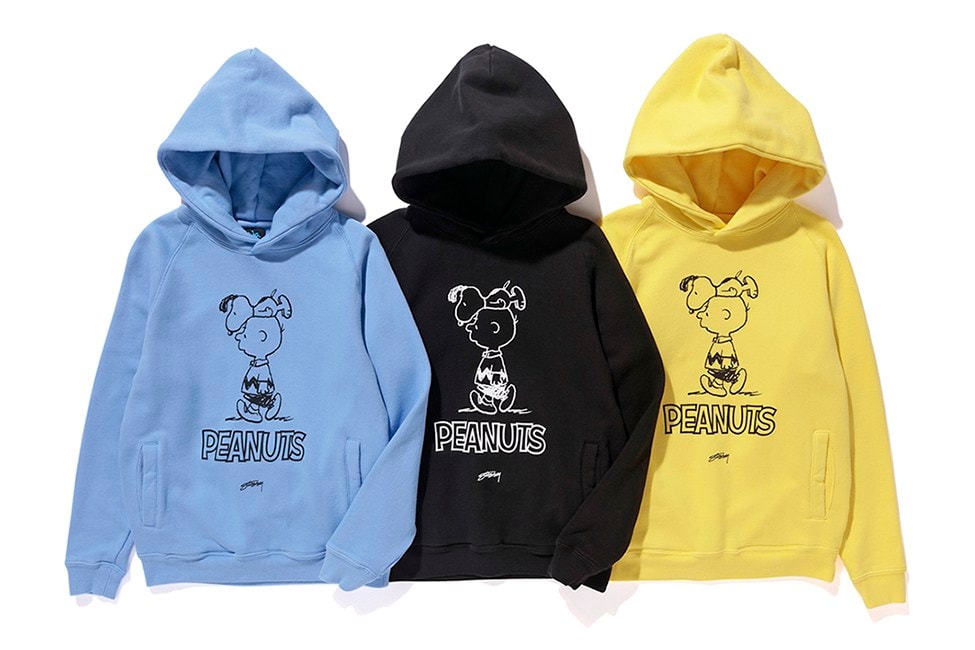 5 of 5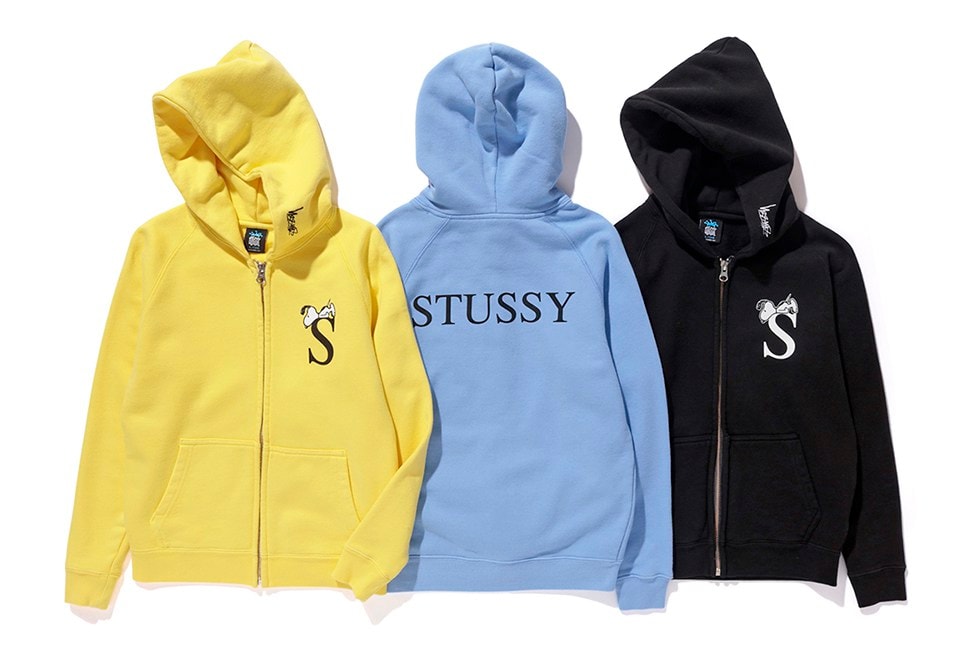 For all of the parents out there looking to keep their kids swaddled in the most stylish garments, look no further than Stussy Kids' playful Peanuts capsule, which sees Snoopy's brother Spike on hoodies and other child-size pieces. The collection is still available over on Zozo.
Bamford Watch Department x The Rodnik Band
1 of 3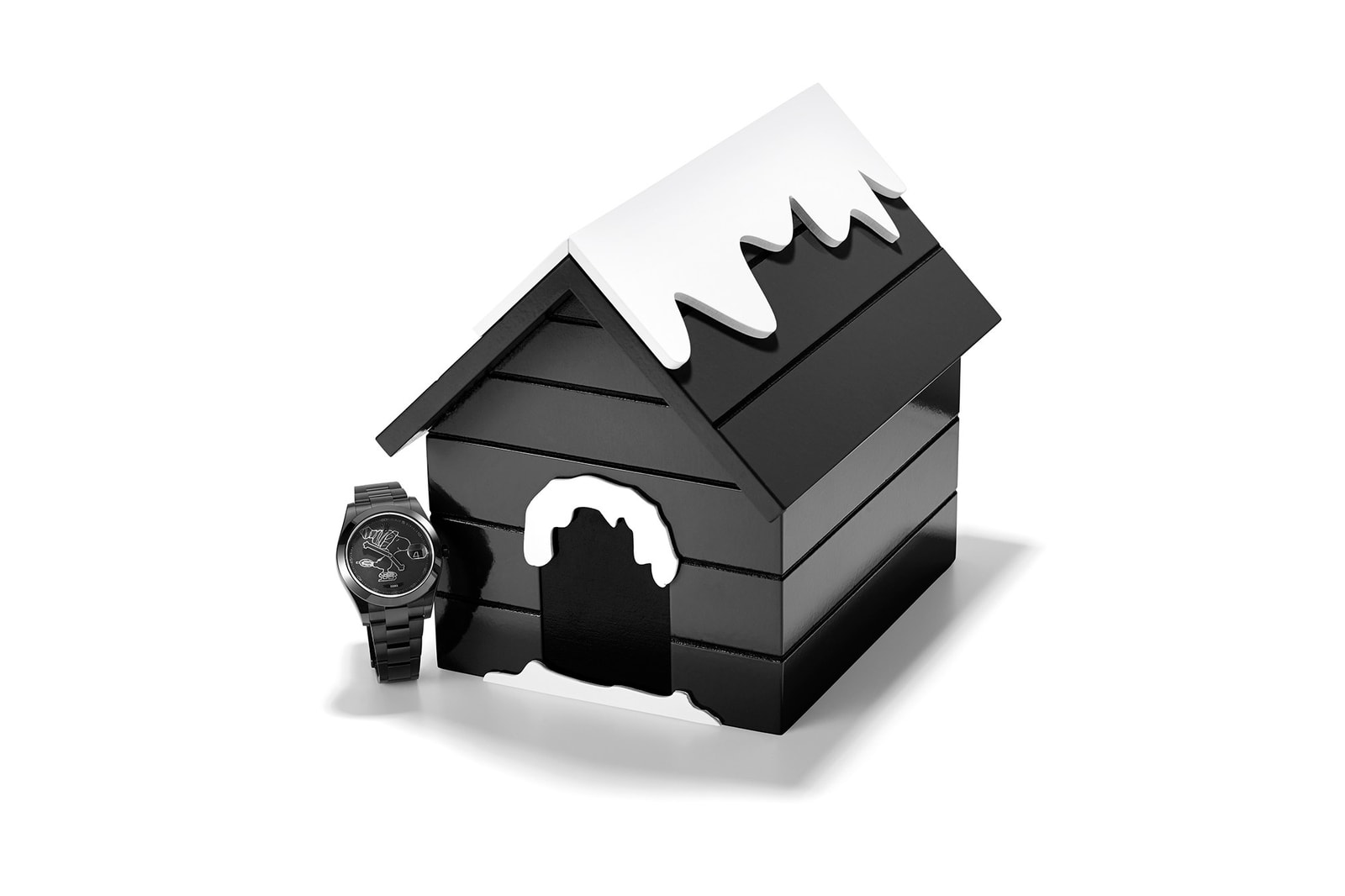 2 of 3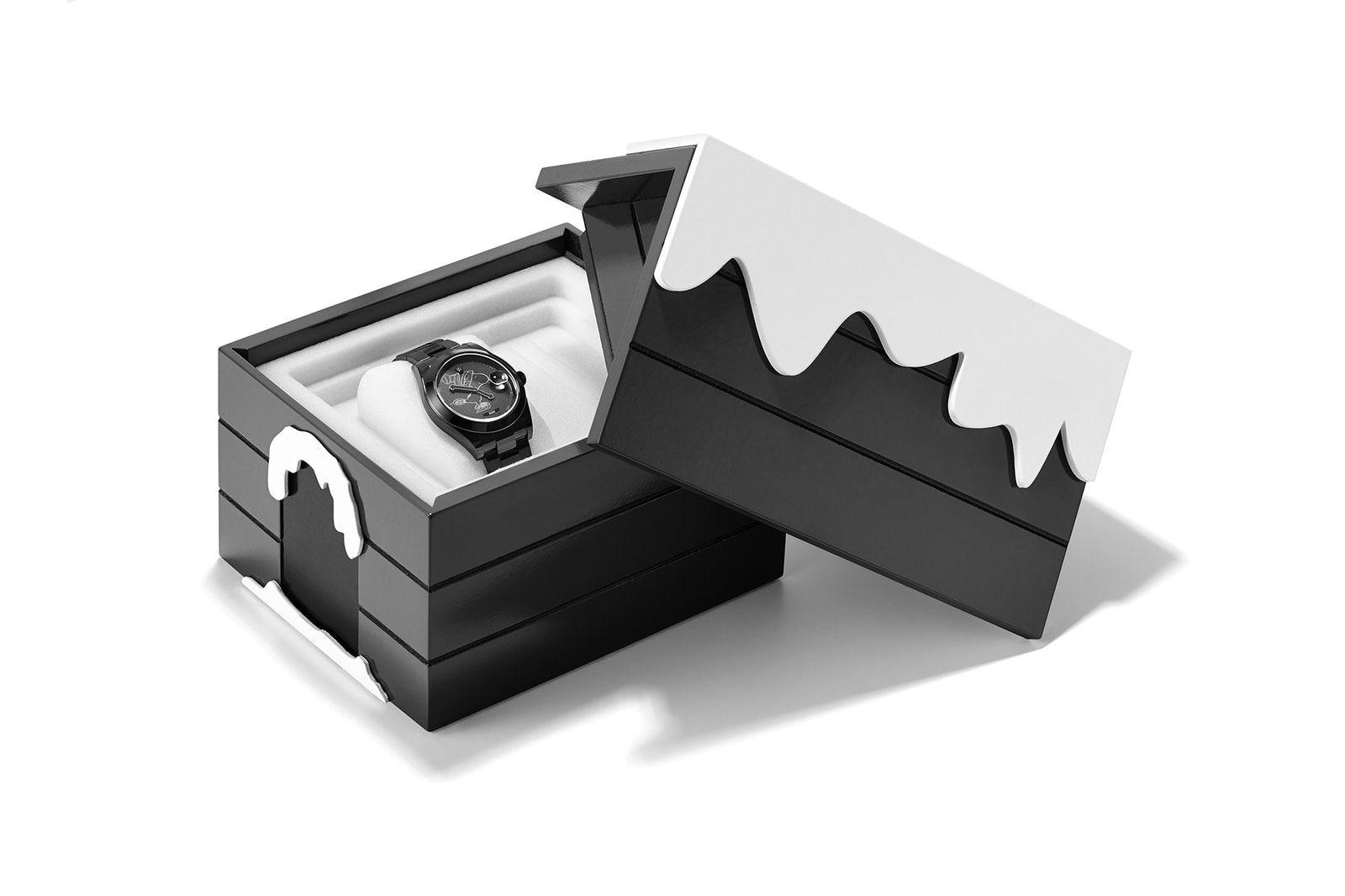 3 of 3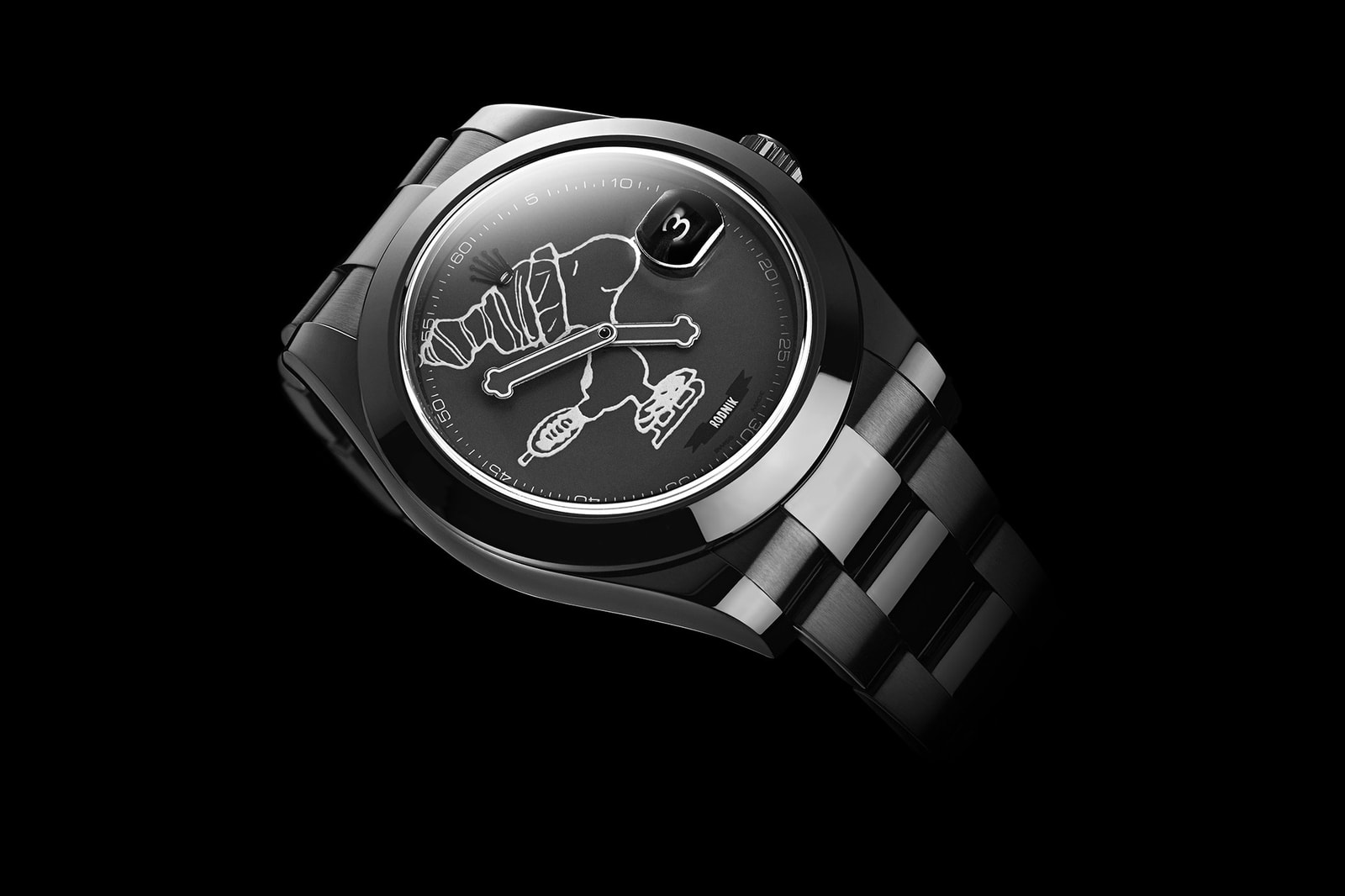 Bamford Watch Department has an ongoing love affair with Snoopy—look no further than BWD's previous timepieces for proof. The company's latest collaboration with the Rodnik Band and Dover Street Market continues this tradition, putting the canine character front and center on the watch of a Rolex Datejust model. If you want this one, you'll have to make the trek to DSM London's physical space, but we promise the look on the recipient's face will be worth it.
Gucci
1 of 2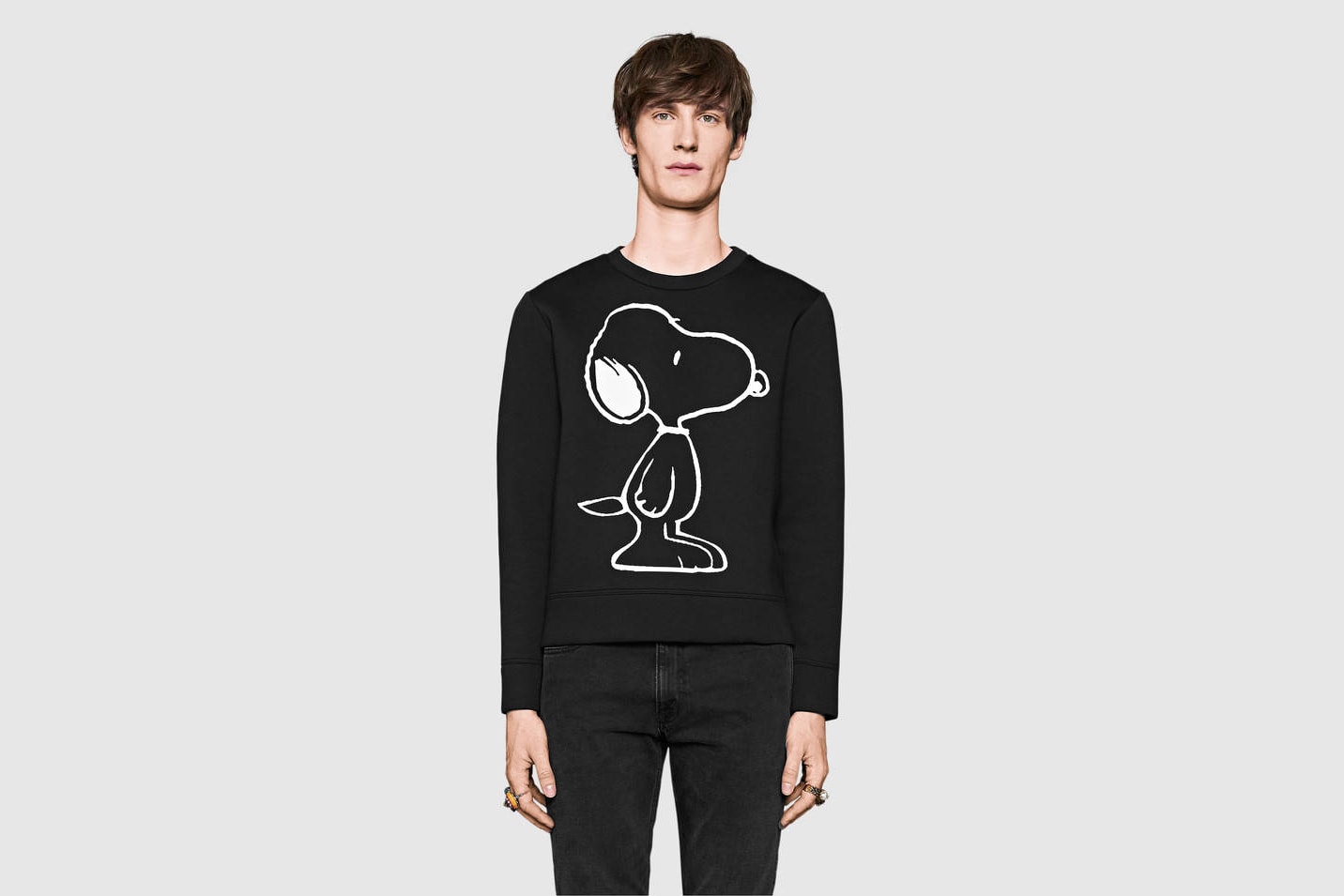 2 of 2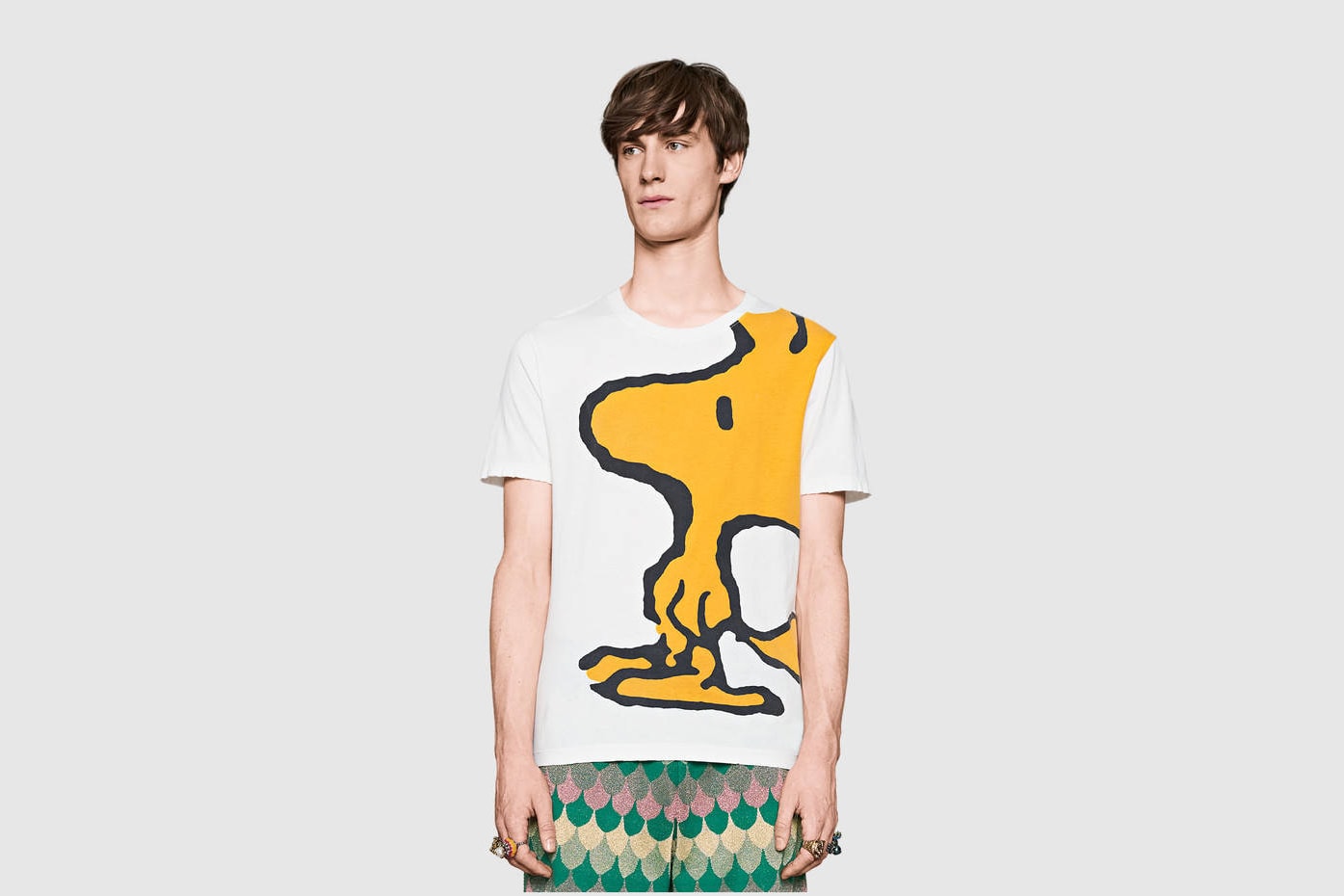 If you're looking for the perfect gift for the nostalgic gentleman in your life, Gucci has you covered: Alessandro Michele recently threw Snoopy and Woodstock on a crewneck ($1150) and tee ($480), respectively, making for playful albeit elevates takes on casual classics. The pieces are available here.
Supreme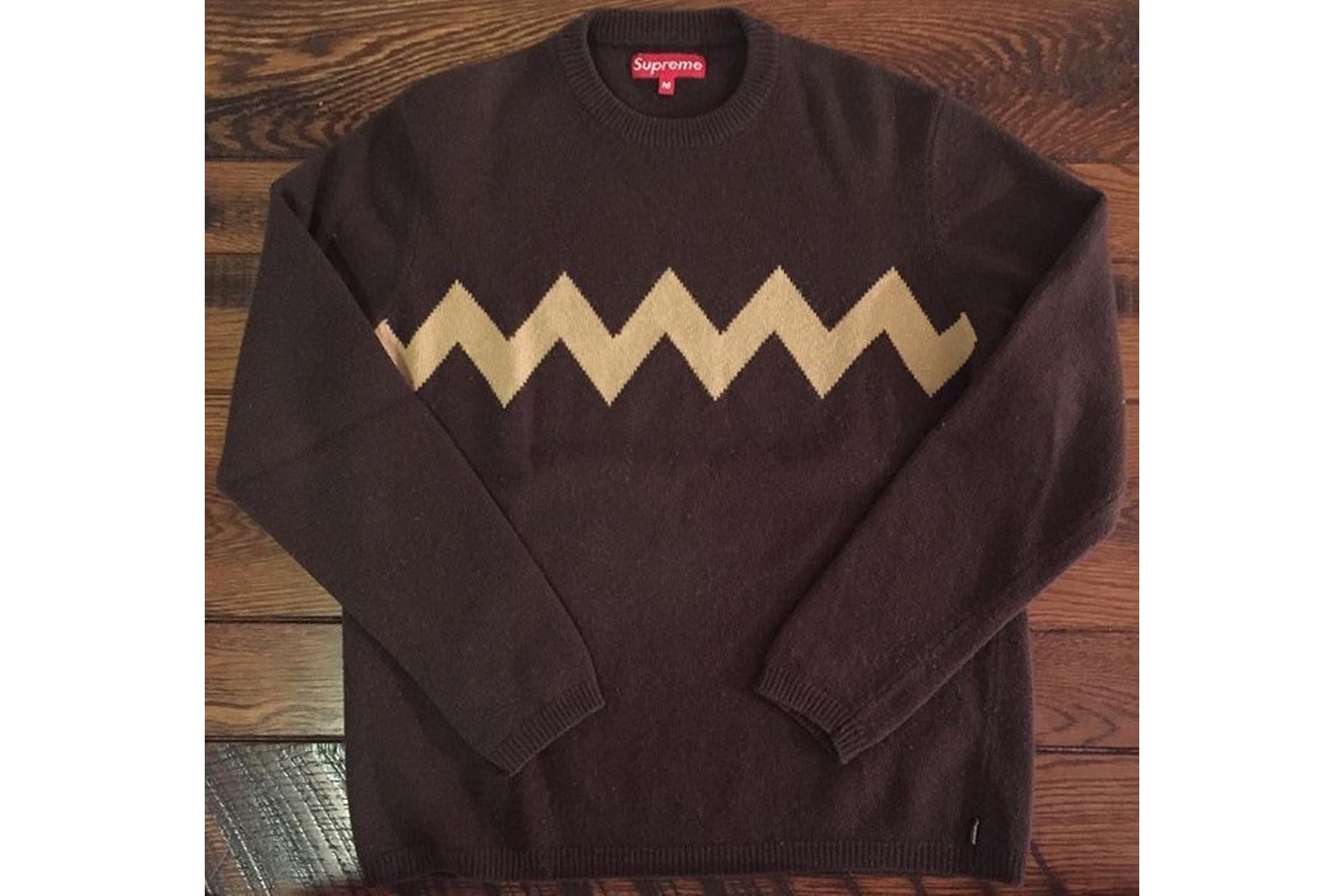 Here's your chance to snag yourself or a loved one piece of streetwear history: a rare Supreme "Charlie Brown" sweater from the iconic downtown brand's 2003 fall/winter collection ($350 USD) that we found on Grailed. Act fast — there's only one of these available and now that we've posted it, it's sure to disappear.
Good luck, godspeed, and happy holidays.