Carrie Fisher Has Passed Away
The 'Star Wars' actress was just 60 years old.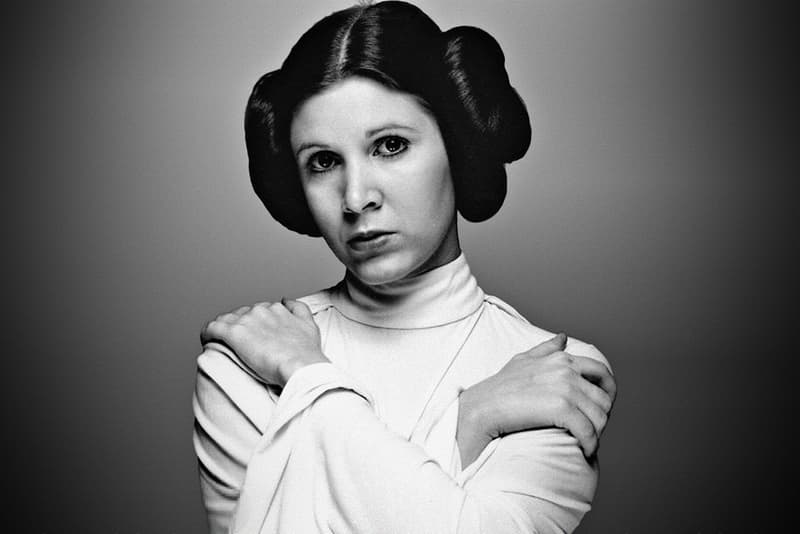 Legendary Star Wars actress Carrie Fisher has passed away at just 60 years old after suffering a massive heart attack last Friday while en route from London to Los Angeles. The incident occurred just 15 minutes before her flight was scheduled to land, and Fisher was given CPR by an EMT on board.
Fisher is best-known for her breakout role as Princess (and later General) Leia Organa in the Star Wars franchise, but she was also a prolific writer, novelist, memoirist, and a noted script doctor in and around Hollywood. She also had a notably self-aware sense of humor both in film and in public, taking on bit parts in When Harry Met Sally, Family Guy, 30 Rock, Kevin Smith's Jay & Silent Bob Strike Back, and bringing her dog, Gary, with her to talk shows and red carpet appearances. Fisher was cast as Leia after George Lucas noted her natural chemistry with her co-star Harrison Ford; the two later went on to have an affair during the production of the first Star Wars film, A New Hope, which the star wrote about candidly in her memoir, The Princess Diarist, released earlier this year.
This tragic news makes her character's appearances in the new Star Wars films bittersweet memorials of a pioneering star. She will reprise her role in next year's Star Wars Episode VIII and will be sorely missed.