Gionee's New Luxury Smartphone Packs a 7,000mAh Battery
The M2017 boasts up to 26 hours of continuous video playback.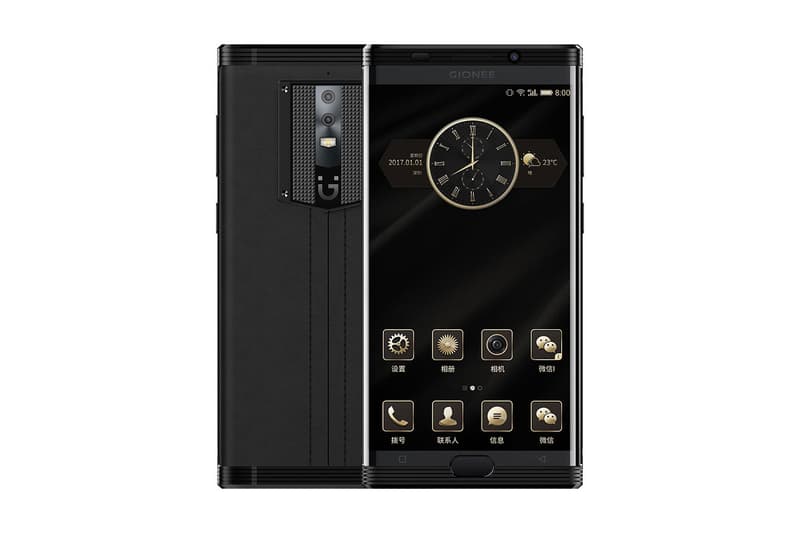 Vertu may be the first name that comes to mind when most people think of luxury smartphones, but Chinese imprint Gionee is looking to change that with its upcoming M2017. Though the mobile phone features the not-too-impressive Snapdragon 653, the 5.7-inch M2017 manages to couple the processor with the likes of 6GB of RAM, 128GB of onboard storage, 12- and 13-megapixel rear cameras with 2x optical zoom, an 8-megapixel selfie camera, and a fingerprint reader — not to mention a decidedly luxurious exterior build of leather and metal. The real draw here, though, is the M2017's insane 7,000mAh battery — more than triple the size of the 1,960mAh battery employed by the iPhone 7. According to Gionee, all of that battery power should net users multiple days of regular use and can even play videos continuously for about 26 hours. As Mashable points out, large smartphone battery cells aren't exactly anything new — the Oukitel K10000, for example, features a 10,000mAh battery — but the M2017 is easily the most powerful of the offerings out there.
The M2017 is slated to launch in China on January 6, 2017 for about $1,000 USD.