Ava Nirui Is at It Again, This Time Inspired by the Supreme Brick
A luxury parody for the modern blue-collar worker.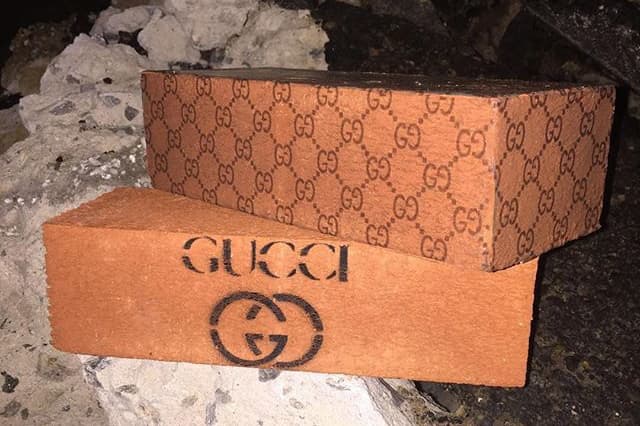 Fans and haters of Supreme might remember the news garnering the $30 USD brick that dropped as part of the 2016 fall/winter collection. It was really only a matter of time before someone redesigned and parodied the item on their own — enter fashion DIY-er Ava Nirui who has showcased previous re-imagined luxe collabs on her IG. Utilizing two bricks, Nirui creates a Gucci monogram and a Gucci logo spoof on a standard-sized brick. The quality is noticeably not the same as Supreme's which was engraved, as these designs are merely spray painted on.
Let us know what you think below.